Surprisingly, Malawi is still a country many people know very little about, perhaps because it isn't regarded as a traditional "safari vacation" destination. What it does offer however is the chance of seeing plenty of big game away from the usual tourist masses.
Malawi has several good safari parks such as Liwonde and Majete and in these you will have the opportunity to see elephant, rhino, buffalo, hippo and possibly the ever elusive leopard. In addition to the big game there is sable antelope, waterbuck, impala, zebra and crocodile plus a huge diversity of bird species too.
The one animal that Malawi has been sadly lacking for the past three decades or so is the king of the big cats: lion. However one reserve, Majete, has recently reintroduced them, making it once again a Big Five destination as it already boasts the other four (elephant, rhino, buffalo and leopard).
Malawi wildlife and safari ideas

Start thinking about your experience. These itineraries are simply suggestions for how you could enjoy some of the same experiences as our specialists. They're just for inspiration, because your trip will be created around your particular tastes.
View All Tours in Malawi
Walking safaris
Most of your game viewing can be enjoyed from open vehicles but if you really want to experience the bush as its most primal then a walking safari is an option. These are particularly good for seeing the minutia of detail you would otherwise miss from a vehicle. The excitement of examining tracks, listening to bird calls or approaching elephant, lion and buffalo on foot, makes for a truly memorable safari experience. Liwonde National Park is dominated by the winding Shire River, so boat safaris here are another option too.
A wide range of accommodations
In terms of accommodations Malawi cannot boast the range of luxurious camps and lodges of more established safari hotspots however the quality of its camps and lodges has increased steadily, with several excellent new ones opening up recently. Our Malawi specialists have inspected them all and regularly revisit the country in search of new ones and to ensure the existing ones we use remain good options. They will be able to advise you in person as to which ones are most suitable for you depending on which part of the country you are visiting and your budget.
Finally, if you want to see big game in greater numbers, go whale watching or you want to spend time relaxing on a beach next to the sea, then Malawi also combines well with either Zambia or Mozambique.
Wildlife accommodations in Malawi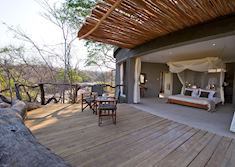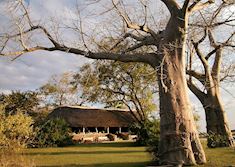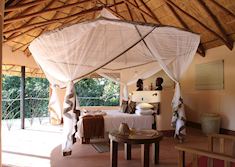 Nkhotakota Wildlife Reserve
Further reading