Evan, Latin America Specialist
Travel first came to occupy a very special part of my life when I moved to Spain with my family for six months. I attended a local, public school in Andalucía where I was exposed to a new language, flamenco and tapas.
As an undergraduate, I had the opportunity to study abroad and knew immediately that I wanted to return to a Spanish-speaking country. I began working as a grant writer with a non-profit institution in Quito, Ecuador and when I wasn't working, I took full advantage of the country's natural diversity with took trips to the Amazon and the Galápagos Islands. More recently, I visited Peru and was incredibly impressed by the landscapes, history and tastes that I encountered as I explored the country and its culture. Now at Audley, I look forward to helping others plan a trip that will bring them well beyond the region's highlights.
Speak to Evan

Start planning your trip to South America with Evan by calling 1-855-838-8305

Q&A with Evan
What's the best local dish you've tasted?
You can find nearly 4,000 different varieties of potatoes in the Andes. Some are sweet, others are spicy, some red and others purple, and they come with smooth, knobbly, waxy and floury textures. There is an amazing mix and it's fascinating to learn which ones grow where and why. In Peru in particular, their diversity is exploited in creative ways. One of the best is the traditional alpaca or trout causa, a terrine stacked high in layers of mashed potato, vegetables and meat. There are endless variations using different potatoes or stuffing, but they all look impressive and taste divine.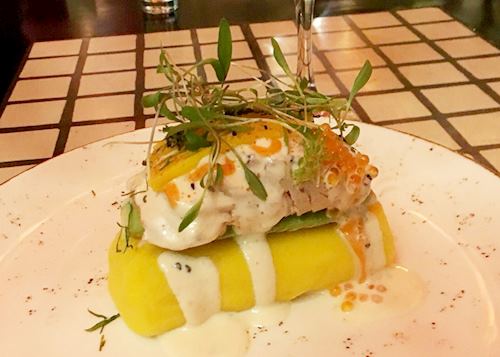 Which book, film or artwork captures South America the most?
If you're going to visit the Amazon in either Peru or Ecuador, make sure you watch The Lost City of Z. It's an adventure story that covers the unwritten histories of the indigenous communities that live deep in the Amazon, as well as early 20th-century expeditions led by voyager Percy Harrison Fawcett to find the treasure and secrets of the Lost City. Having watched it, you can't help but imagine yourself walking in the footsteps of Fawcett and the Amazonian people as you traipse through the jungle or canoe along the winding river.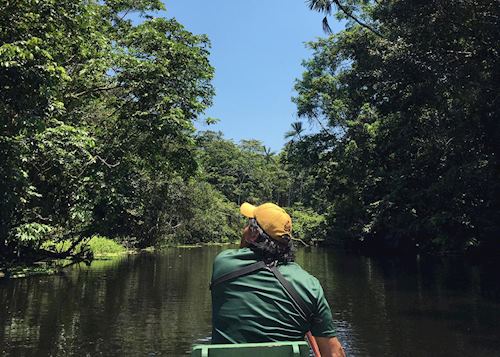 Your best piece of travel advice?
Eat big lunches and small dinners. When you're at high altitudes, as you are in many parts of Ecuador and Peru, you digest very slowly so it's important to make sure you don't overeat when you shouldn't. It's also wise to wait until you are completely adjusted to the altitude before you drink alcohol. Your body is unable to metabolize it as well at the height so one pisco sour might feel like five.