For as long as I can remember I've had a deep, burning wanderlust and as a young man I decided to backpack in Southeast Asia.
When I landed in Thailand I immediately fell in love with the simmering tranquility that seems to float atop the hustle and bustle of Bangkok and beyond. What was meant to be a 60-day trip turned into an 18-month excursion that helped shape who I am today. From the sultry islands in the south to the sleepy tribal villages in the north, I was hooked on all that Thailand had to offer.
My love for travel has pushed me to explore many regions of the world. None as impressive as Southeast Asia. After Thailand I toured my way through Vietnam. Each city was full of rich culture and incredible food. The beauty and richness of Vietnam are indescribably beautiful. Truly, a bucket list destination.
Speak to David

Start planning your trip to Southeast Asia with David
Q&A with David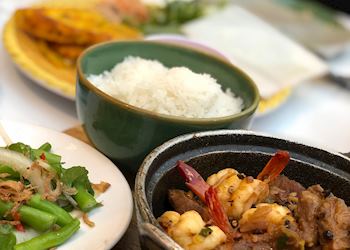 What's the best local dish you've tasted?
The best dish I've ever had in Southeast Asia without question is Vietnamese banana flower salad. The delicate sweetness of the banana blossom is perfectly balanced with acidic lime juice and the subtle heat from spicy chilis and delivers an incredibly complex depth of flavor and textures.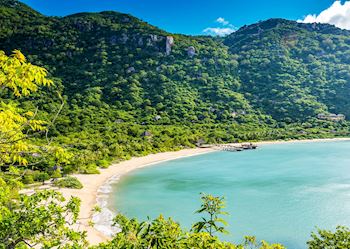 What's your most vivid travel moment?
Just north of Nha Trang, Vietnam, there is a waterfall system called Ba Ho. I rented a motorbike and drove up to the mountain from the city (about 45 minutes or so) with a friend where we climbed the side of the mountain to swim in the waterfalls. On the way out of the village it began to rain so we stopped at a cafe on the side of the road, owned by an adorable senior couple. We were served delicious coffee and sang Karaoke for hours with the couple while we waited for the rain to pass.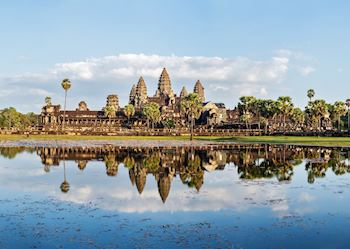 Where would you love to travel next
Next on my list of must visit places is Angkor Wat, in Siam Reap, Cambodia. I have seen many impressive temples but this one is at the top of my list to see next.