Ian, Southeast Asia Specialist
When I was 15 I got my first summer job landscaping. Three of my co-workers had relocated from Laos to the US and listening to their stories and experiencing their kindness had a profound impact on my life. I became fascinated by Southeast Asia and knew I would someday travel to this part of the world.
After spending four years in non-profit fundraising for the Rainforest Alliance, I finally took the trip I had always dreamed of and spent nearly two years exploring the Indian subcontinent and Southeast Asia, spending most of my time in Thailand, Cambodia, Laos and Vietnam.
Visiting this part of the world was one of the most important things I have ever done and when I returned to the US, I wanted to help others experience something similar. Now at Audley, I get the opportunity to help create trips and adventures that others will never forget.
Speak to Ian

Start planning your trip to Southeast Asia with Ian by calling 1-855-228-3820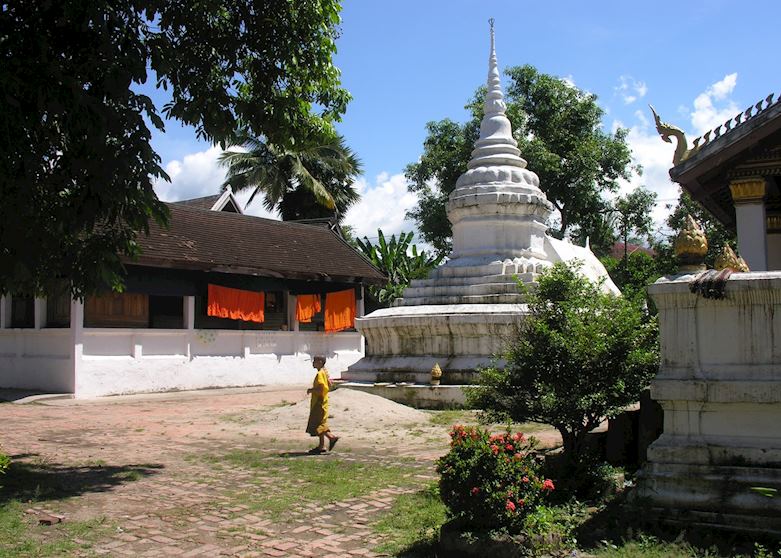 Laos
If there is one city in Asia everyone should visit, it is Luang Prabang. Different from the chaotic frenzy often associated with Asian cities, Luang Prabang is quiet and manageable and a place where traditional Laotian culture and customs still drive daily life. The last time I visited, I woke up at sunrise to watch over 200 monks quietly walk the street accepting their daily offerings before driving out to the Kuang Si Waterfalls for a picnic breakfast and early morning hike. Although small, this charming city offers so much and whenever I have to leave I always wish I could stay longer.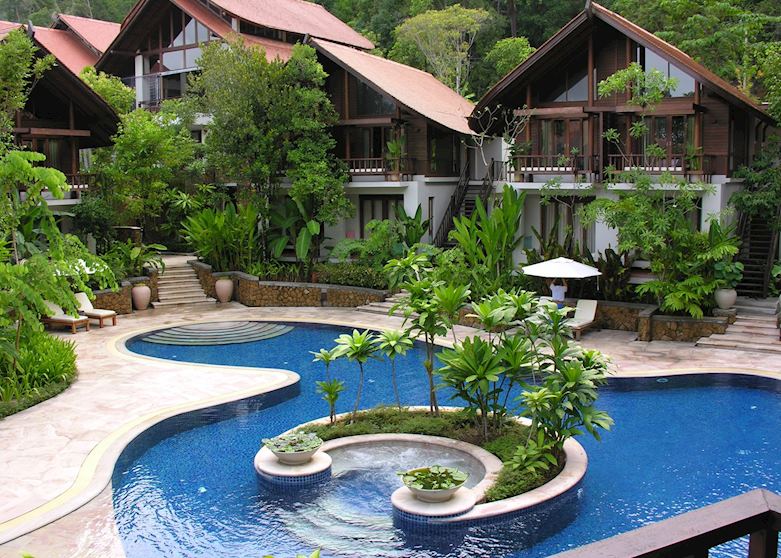 Thailand
Looking out onto ragged limestone outcrops piercing out of the water, the Tubkaak Krabi Boutique Resort sits on a gorgeous beach against a backdrop of Hang Nak Mountain, the highest point in Krabi. It is an idyllic spot and the hotel's spacious rooms and outstanding customer service allow you to fully relax and unwind. They also offer complimentary kayaks and paddleboards for their guests and can arrange island-hopping daytrips to surrounding islands. Krabi is easily one of my most treasured places in Asia and the Tubkaak Krabi Boutique Resort is the place I like to call home whenever I visit.
I'll never forget when…
My guide and I entered Angkor Wat when you could barely see your hand in front of your face. We avoided the main entrance and climbed the temple steps to sit and watch the sunrise. As the sky brightened, the intricacies of the ancient temple slowly came to life before me. Sitting there alone allowed me to connect with the Khmer Empire and imagine what life was like here over 900 years ago. The experience was so powerful but without my guide leading me in to the temple through a little-known entrance to enjoy the moment uninterrupted, it would never have happened.