Lauren, Thailand & Vietnam Specialist
It all started with years of German courses in high school and college. From this, I developed a burning desire to see the world and when offered the opportunity to study abroad in Berlin, I jumped at the chance. While there, I lived with a host family and learned about local culture and got to travel throughout Europe in my spare time.
After graduating with a degree in international affairs, I moved to Thailand to teach English for a year and experienced a part of the world rich in temples, spicy curries, generous people and a language so different to my own.
While submersing myself in Thai life, I also took the chance to travel in Vietnam, Malaysia and Hong Kong before returning home and beginning work at Audley. As a Southeast Asia specialist, I hope to deliver journeys that are just as memorable as those I was so fortunate to have.
Speak to Lauren

Start planning your trip to Southeast Asia with Lauren by calling 1-855-838-8301

Everything went perfectly from the moment we were picked up at the airport to the moment we were taken to the airport in Phuket for our journey home.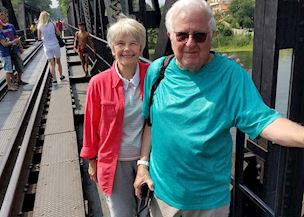 Peter and Lynn Hendricks traveled to Thailand for 14 days in November 2019, organized by Lauren S
Of Audley, and especially Lauren who put this trip together, I can't say enough. Everything went perfectly from the moment we were picked up at the airport to the moment we were taken to the airport in Phuket for our journey home. Our Bangkok and surrounding area guide, Thananlada, was so very knowledgeable and willingly shared her countries customs, history and religion with us. She went out of her way to take us to see things not on our itinerary and was especially careful to see we did not fall when going up or down or walking on rough ground.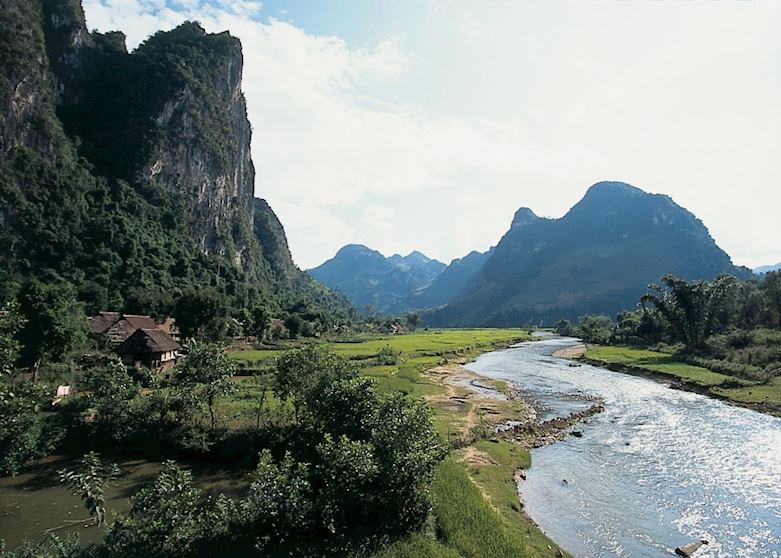 Vietnam
Nestled between lush mountains and vibrant rice fields is Mai Chau, an untouched corner of northern Vietnam that offers some of the best views in the country. Located four hours north of Hanoi, Mai Chau retains its traditional way of life with tiny stilted villages set along the valley floor, while the rice fields stretch into terraces on the foothills. We visited Pu Luong, a local Thai minority village, with a guide and saw children running through the streets and families knee-deep farming in the rice fields. It was humbling to observe their daily life and get an insight into such a traditional culture.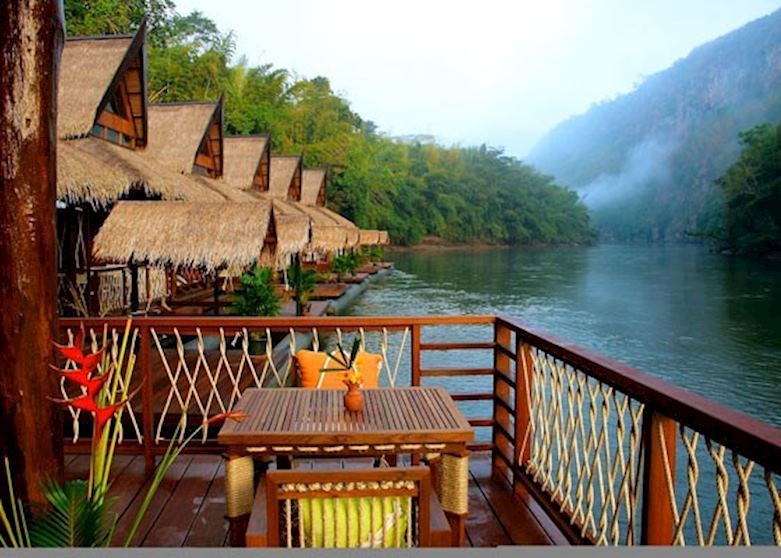 Thailand
The Float House is situated on the Kwai River in Kanchanaburi, Thailand and is one of the most unusual properties I've come across, but also one of the most memorable. The spacious teak villas float on the water, each one offering private access to the river. The only way to get here is by boat and the journey down the river through the lush, green jungle offers an impressive nature experience. A few hours from the infamous Bridge on the River Kwai, The Float House makes an impressive addition to a visit to one of Thailand's most poignant sights.
I'll never forget when…
Kind eyes, smiles beaming from ear to ear, and reassuring nods took the place of words as I spent almost three hours with a host family in Hue, Vietnam. The mother prepared lunch for us using fresh herbs and spices from the garden and proudly showed off her Vietnamese home cooking. They taught me about the various local dishes and chuckled at my chopstick skills. Although the family spoke limited English, it somehow made the exchange feel even more genuine. It was very touching to be welcomed so wholeheartedly and to learn so much about home life in Vietnam.