My parents worked as a pilot and a flight attendant, so there was always a big emphasis in our family on the importance of travel and experiencing different cultures. As I grew up, my passion for travel continued to grow, leading me to visit over 40 countries on six continents. Most recently, I spent five months exploring nine countries, mainly in Southeast Asia, and I fell in love with the people, sights and cultures that these destinations had to offer.
In the end, it was Thailand and Vietnam that really stood out for me with Vietnam's history, the limestone mountains of Ha Long Bay, Thailand's beaches and elephant sanctuaries, and some of the best food in the world stealing my heart. As a Thailand and Vietnam Country Specialist with Audley I get to share my passion for these countries and use my knowledge and experience to help others discover their treasures.
Speak to Nick

Start planning your tailor-made trip with Nick
617-223-4105
Q&A with Nick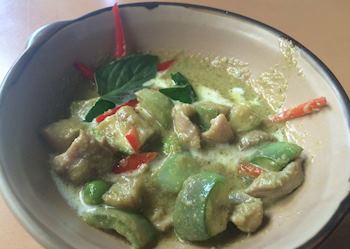 What's the best local dish you've tasted?
Thai cuisine is world renowned, and you could build an entire trip around trying all the different dishes Thailand has to offer. However, one dish I will never tire of is kaeng, Thai curry. There's a huge variety of Thai curries from yellow, green or red to spicy, sweet or sour. They are served with rice, or sometimes as a curry noodle soup (khao soi) and can vary widely in different regions. The hottest curries are generally served in the south, where some are fiery hot, but try a rich but gentle massaman curry if you're worried and work your way up to peak heat from there.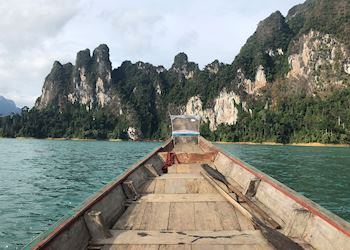 What's your most vivid travel moment?
I first visited Khao Sok National Park as part of a month-long research trip to Thailand and Vietnam. I had only seen pictures of the area before going and it looked incredible, but on arrival I was completely blown away by the landscape. Nothing I had seen had prepared me for the journey to my lodge, sitting on a long-tail boat dwarfed by limestone cliffs rising abruptly from turquoise waters. I stayed in a floating bamboo bungalow nestled at the base of the mountains overlooking some of the most scenic landscapes I have ever witnessed. It was magical.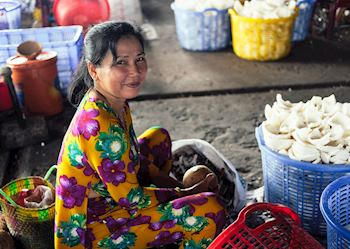 Your best piece of travel advice?
When visiting Southeast Asia or any country that has an unfamiliar culture or religion, my bit of advice is to always be open and willing to learn. What makes many of these places so special and interesting is how different their way of life is from our own. If you go with the mentality that you want to learn why the culture is so different, and why people act the way they do, I can almost guarantee that you will have a richer and more fulfilling experience while abroad.