After working in the travel industry for over seven years I realized that I'd not actually seen much of the world, so I ventured out on my own. This decision proved to be life changing. I explored seven countries, spending the longest time in Asia. In that time, I really discovered the meaning behind the saying, 'when you travel you live.' I was alive in a whole new way, soaking up culture, history, and languages.
I want to help others to discover the delights of Southeast Asia, so I jumped at the opportunity to work at Audley as a specialist for Thailand and Vietnam.
Speak to Shanique

Start planning your trip to Southeast Asia with Shanique
Q&A with Shanique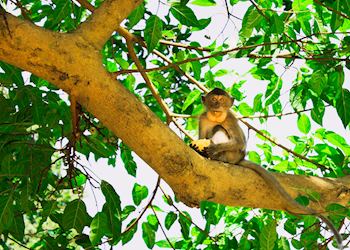 What's your most vivid travel moment?
While visiting Elephant Hills in Thailand, I had an up-close experience from my canoe observing a troop of monkeys crossing the Sok River. At first, only two monkeys revealed themselves on the tree branches overhead as the canoe drifted slowly down the river. Then to my amazement more emerged. One by one each monkey waited their turn to leap across a wide gap via branches to the other side of the river — a very risky endeavour indeed. I gasped in concern as one monkey fell in the river after failing to grab on to the branches. Our guide quicky paddled the canoe away giving the creature space to recover from the fall, and then it swiftly swam to the riverbank, reuniting with the rest of the troop. An occurrence you don't see every day.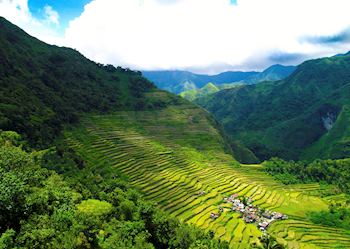 Where would you love to travel next?
Having a fascination with Southeast Asia, I would love to visit the Philippines. I've heard about its breathtaking scenery, having the world's longest underground river, and having more volcanoes than towns. There's plenty for me uncover.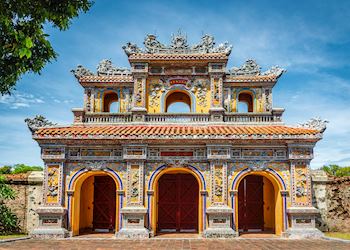 Your best piece of travel advice?
Seek out the unbeaten path. Most visitors flock to the popular areas of Thailand or Vietnam. But if you take a little time to seek out less commercial, local areas such as Hue in Vietnam, or Chang Mai in Thailand a quaint town with hiking options in the mountainous areas you will enjoy a more authentic experience.