I first discovered my passion for travel when I was fortunate enough to join my brother's rugby team on a tour to South Africa. We were away for a month and saw all the amazing parts of this country. It was this that fired my eagerness for travel and exploration, and knew that I wanted to help others plan and create their dream itineraries.
After this I was keen to get straight into the travel industry and start learning more and more about different destinations. I've travelled all over the world in my career and visited 25 countries but my heart kept taking me back to South Africa.
When I joined Audley I knew that I wanted to specialise in this unique country. It really does have everything — great food, amazing scenery, and some of the best safari I've ever been lucky enough to experience.
It's the best country I've visited and every time I go back it captures my imagination in a different way.
Speak to Harriet

Start planning your trip to South Africa with Harriet
01993 838 500
Q&A with Harriet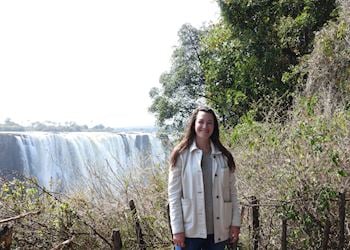 What's your most vivid travel moment?
After visiting Victoria Falls on a previous trip, I finally managed to get up in a helicopter and see the falls from the air. From the very moment I stepped onto the airstrip I was excited to take off and see the incredible aerial views of this famous waterfall. Being in the helicopter was exhilarating and I felt the adrenaline running through me as we took off. We were soon above the falls and I could not take my eyes off such an incredible natural wonder. Having spent time walking the banks, as well as rafting and floating on the Zambezi, it was great to put it all in to prospected from above.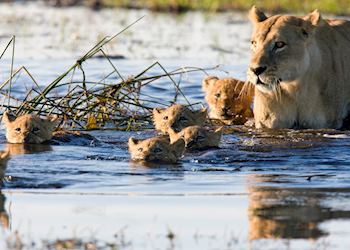 Where would you love to travel next?
Having travelled to Africa many times before, Botswana has to be my next stop within this amazing continent. The unique and rich game-viewing on offer sounds sublime and exploring the delta from a canoe, or fan boat, would be a unique way to experience the beauty this country has to offer.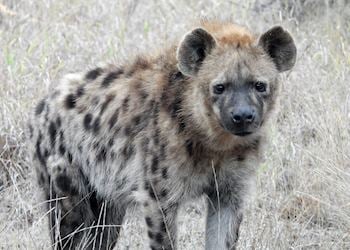 Your best piece of travel advice?
When on safari in Africa you will see a number of incredible animals, from penguins and whales to the Big Five — hopefully! You should of course capture most of these moments on camera, but remember to put the camera down occasionally and just enjoy being in the moment and experience it with your eyes. Some of my favourite sightings have been without a camera in my hand. Also, don't wait until your last day in a location to do the main attractions, get out and do them at the first opportunity, as you don't know what tomorrow brings.