Roseanna, South Africa Specialist
Throughout her childhood Roseanna was lucky enough to visit many corners of the world giving her a taste for travel from a young age. Her passion led her to choose a degree with a year abroad studying Anthropology and Sociology at the University of Western Australia. After graduating she lived and worked in Australia for a year before returning to the UK to pursue a career in travel that she had always dreamed of.
However, her choice to specialise in South Africa was not random. Since the age of seven, Roseanna has spent a lot of time in South Africa with her parents purchasing a place near Cape Town during her childhood. Her yearly visits have led her to explore much of the country, her favourite trips including cage diving with great white sharks and game drives in the Kruger National Park. She now looks forward to sharing her expertise and knowledge with you.
Speak to Roseanna

Start planning your trip to South Africa with Roseanna by calling 01993 838 547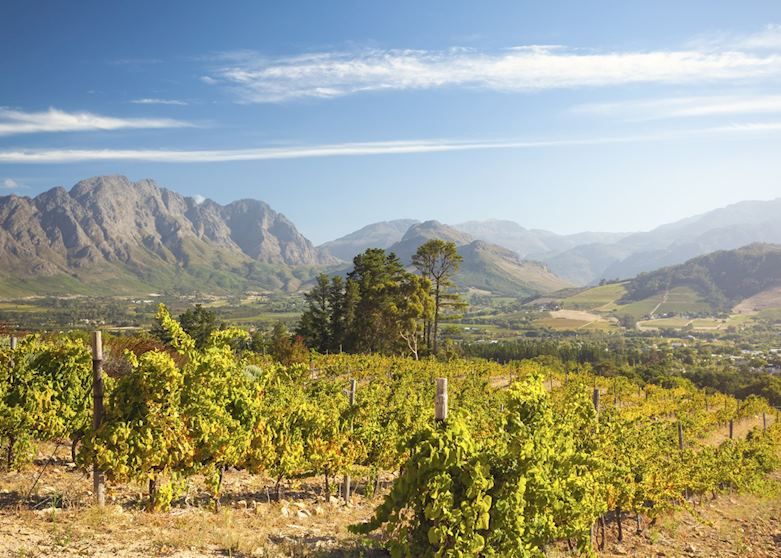 South Africa
Franschhoek is a truly unique town with a lot of character, nestled in the heart of the winelands. It is one of my favourite places to spend time because as well as being surrounded by stunning mountain ranges, it truly offers the best food and wine I have ever tasted. I can honestly say I have never had anything less than a great meal in the countless vineyards I have sampled over the past 15 years.
I highly recommend going for dinner at Reuben's famous restaurant (book well in advance) as well as spending a day wine tasting on the wine tram.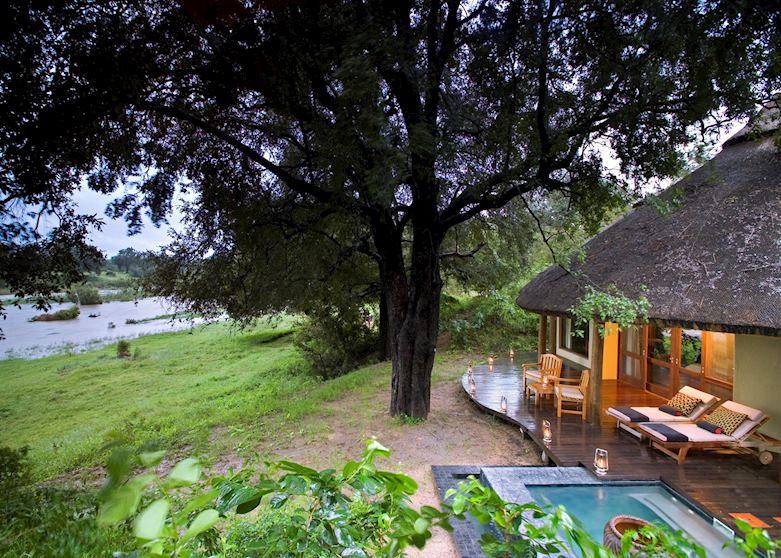 South Africa
I highly recommend a stay at the Dulini River lodge, despite having stayed in many amazing safari lodges throughout the Kruger region, Dulini was my favourite. The standard of accommodation and service throughout this region is extremely high, however Dulini really goes above and beyond. From having one of most beautiful sun downer drink spots to an extra touch of a prosecco stop en route home. Just as we thought it was all over, they kept us surprised and amazed throughout our stay.
As well as the staff being efficient, they were amazingly friendly and easy to talk to, and by the end of our unfortunately short stay, however cheesy it may sound, it felt like leaving family.
I'll never forget when…
One of my most memorable experiences in South Africa has to be the Kayak and Lilo tour up the Storm River in the Tsitsikamma National Park, just past Plettenberg Bay. You begin at the river mouth kayaking through a stunning gorge, forged by the storm river over hundreds of years.

As you kayak you can't help but stop and look up in wonder at the rocky scenery surrounding you before eventually making it to where the gorge narrows and the lilo part begins. From there you climb aboard your lilo, lie on your back and look up while leisurely floating down the rest of the gorge. Unlike many kayak tours, this wasn't too exercise intensive and was a great way to explore the Tsitsikamma National Park.