I have always had a keen interest in travel from a young age. Growing up with a French mother and a Welsh father, my early memories involved exploring both the French and Welsh countryside, coasts, and mountains. This early initiation to see "the world out there" sparked a deep-seated and ever-growing interest in travel. I have since had the privilege of visiting further European countries, Southeast Asia, and the Caribbean. In 2015, a visit to Kenya ignited a love and passion for the people, culture, wildlife, and scenic landscapes that East Africa has to offer.
After volunteering and travelling around Kenya for four months, I decided to research responsible tourism within Sub-Saharan Africa for my dissertation at university. This is when I first came across Audley Travel. From my research I discovered Audley's focus on their ESG goals; the incredible bespoke itineraries that they offer to their clients stood out, and now I am lucky enough to be a Tanzania specialist for the company.
Tanzania has the advantage of offering enough to satisfy the tastes of many types of clients. Not only is it home to the most diverse and drastic landscapes that I have ever seen, but it also boasts a rich Swahili culture as well as a further 120 tribal cultures with their very own traditions and customs. Tanzania offers something for everyone, whether it be relaxing on the white sands of Zanzibar, learning about the birth of Swahili in Stone Town, boat safaris in the Selous, or viewing the famous Great Migration of wildebeest and zebra across the open plains of the Serengeti.
Speak to Sian

Start planning your trip to Tanzania with Sian
01993 838 500
Q&A with Sian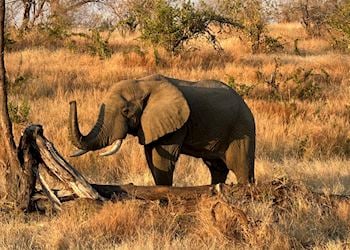 What's the one thing you always pack?
My binoculars. Although not always needed, binoculars are great to see the action close-up when your vehicle is not able to get you close enough. I have found they allow me to identify types of birds and spot secluded animals such as leopards, who love to hang out off the beaten track and up trees.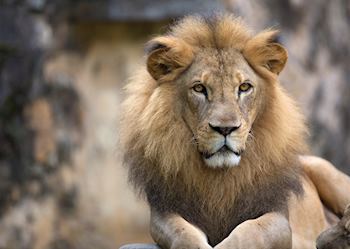 What's your most vivid travel moment?
After watching a spectacular sunrise across the Ruaha Valley at our lodge, we set off on a morning game drive in Ruaha National Park. Our guide spotted vultures circling a tree, indicating that a predator had made a kill overnight. He then identified that it was in fact a pride of lions, from the fresh paw prints on the road. Upon arriving at the location we found the pride, small cubs included, eating an elan. With no other vehicles around, we watched them feeding, sleeping, and drinking from a little pool, while the guide gave us a fascinating insight into lions and elans, including a wealth of facts and anecdotes. It was the most vivid experience I have had on a safari to date.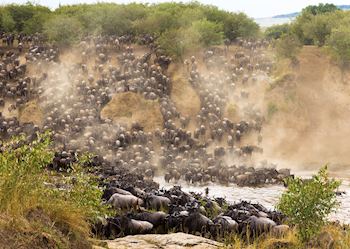 Your best piece of travel advice?
I would advise my fellow travellers to resist the temptation to follow the trends and remain open to your specialist's suggestions. Although Tanzania is home to the Great Migration in the Serengeti and the well-known Island of Zanzibar, plenty of different areas within the country offer similar experiences whilst being less crowded and more intimate. The Nyerere National Park is home to the largest population of lion in Africa and is also home to half of the elephant population on the continent — and the islands of Pemba and Mafia both still have the white sands and crystal-clear waters of Zanzibar beaches.