The South Pacific lends itself extremely well to adventure cruising, as boat travel between the various islands is in some cases one of the only forms of transportation.
Of all the island groups, Fiji and French Polynesia offer the best and most varied cruising options, although short boat trips and yacht charters are available throughout all the islands we feature.
Fiji cruises
Within Fiji you can choose to take a more classic route through the Mamanuca and Yasawa Islands, taking in pristine white sands and turquoise waters. Every day is a delight, allowing you to swim, snorkel, walk, explore traditional villages or simply relax on the sands.
For the more active, an adventure cruise around the northern islands is a perfect option. Here you can immerse yourself in authentic Fijian village life, take in world class diving and snorkelling, and still enjoy some relaxing beach time and a comfortable vessel to travel in.
Itineraries
---
Start thinking about your experience. These itineraries are simply suggestions for how you could enjoy some of the same experiences as our specialists. They're just for inspiration, because your trip will be created around your particular tastes.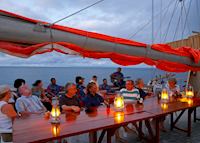 For an off the beaten track, unique Fiji experience you cannot beat the Tui Tai. It fuses together culture, adventure and diving in the pristine waters of Northern Fiji heading off the beaten track for a truly authentic experience.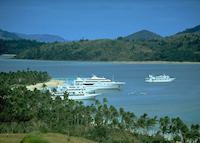 Blue Lagoon Cruises take you on voyages through the magical Fijian islands in a wonderfully relaxed style.
French Polynesia cruises
French Polynesia is a destination which is ideal for some island hopping. However some of the more remote archipelagos are rarely visited and therefore both exciting and fascinating to visit. Still serviced mainly by boat, the Marquesas Islands are a prime example – here the culture is virtually untouched by tourism.
The Aranui III takes you on an adventure to these far-flung volcanic islands, combining a working cargo route with a unique cultural insight. The cruise also takes in the low-lying Tuamotu Islands, giving you time to dive or snorkel in pristine lagoons, the perfect contrast to the harsh, dramatic scenery of the Marquesas.
Wherever you travel in the South Pacific we highly recommend exploring the islands as the locals do, taking to the water as often as possible, and getting away from the more popular tourist spots by trying something a little different.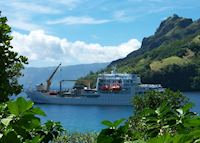 The Aranui is a working freight vessel serving the remote islands, but incorporates a cruise area which has been designed specifically with passengers' comfort in mind, at the same time retaining a remarkably friendly and professional atmosphere.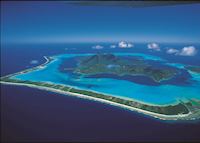 The day is yours to sail where you wish around the island of Bora Bora as you have a 50 foot state-of-the-art cruising catamaran and captain at your disposal.