I've always had a strong sense of adventure, so after graduating from college not many people were surprised when I decided to pack up and move across the world. It was always a dream of mine to live in Australia, and I was certainly not disappointed when I finally arrived. I was only planning to stay a couple of months, but quickly fell in love with the country and ended up staying in the land down under for just over two years. My added time in Australia afforded me the ability to travel extensively throughout this vast county as well as spend some time travelling throughout neighbouring New Zealand.
Since returning to the USA in 2019, I've been lucky enough to have the opportunity to travel back to both Australia and New Zealand on separate research trips strengthening both my knowledge and love for this part of the world.
Speak to Jillian

Start planning your trip to Australia & New Zealand with Jillian
01993 838 800
Q&A with Jillian
What's the best local dish you tasted?
When in Australia and New Zealand you must try the local coffee. Both Kiwis and Aussies, take their coffee very seriously and there is no shortage of local cafes to test out, especially if you find yourself in a place like Melbourne or Wellington. You can't go wrong with any cafe in the area so be sure to pop in and try out a long black or a flat white — you won't be disappointed.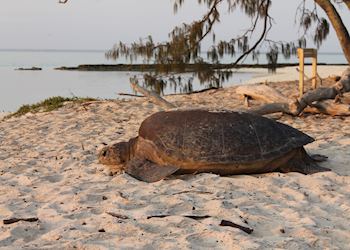 What's your most vivid travel moment?
One of my most vivid travel moments in Australia was having the chance to watch green sea turtles make their way up to the beach to lay their eggs during nesting season. It was such an incredible moment getting to watch these creatures slowly make their way up onto the beach, burrow themselves into a sandy hole, and lay their eggs. I'll always be so grateful to have made that pit-stop along the beach and having the opportunity to experience something so special. I've never felt so close to nature as I did that day.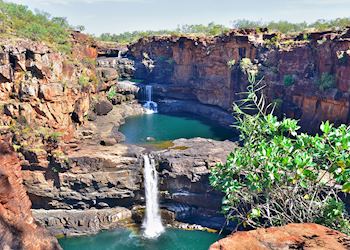 Where would you love to travel next?
I'd love to explore the Kimberley region of Australia. Having only just skimmed the surface of what this remote region of the country has to offer on my last visit, I have been searching for a chance to go back ever since. Home to some of the most impressive landscapes, remote swimming holes, rich indigenous culture and incredible wildlife. Exploring the turquoise waters in and around its gorges and driving 4x4 tracks, would be my ideal way to spend some time there.