Some of the most memorable museums you can visit are often those which produce the most poignant of emotions. We have sought out several of the best and which are also in places Audley go to.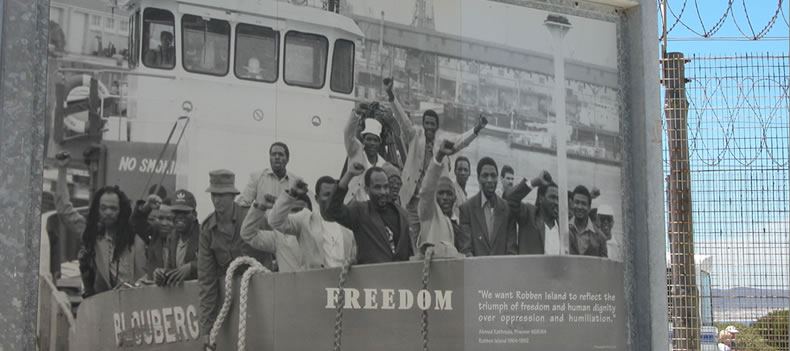 1. Landmine Museum
Siem Reap, Cambodia
It is estimated that 6 million mines remain in the soil of Cambodia. The Land Mine Museum, opened in 1999, consists of a simple corrugated iron building. The museum's main aim is to raise awareness of the devastating affects of anti-personal devices.
---
2. Apartheid Museum
Johannesburg, South Africa
The Apartheid Museum takes visitors on a fascinating, horrifying, humbling and ultimately inspiring journey from the dark days of 'whites only' privilege. Get a small idea of what it was like to have your entire life determined by your skin colour. Documentary pieces of film, texts, sound clips and live accounts recapture life in the old South Africa. It is a journey you're unlikely to forget in a hurry.
Read more about the Apartheid Museum
---
3. The Old Melbourne Gaol
Melbourne, Australia
Not a museum but it's still one of Melbourne's must sees. Between 1842 and its closure in 1929 the Old Melbourne Gaol was the scene of 135 hangings including Australia's most infamous citizen, the bushranger Ned Kelly. On display is his, as well as other hanged criminals' death masks.
---
4. Yad Vashem Holocaust Museum
Jerusalem, Israel
Possibly one of the most poignant of all the museums you can visit due to the sheer scale of the suffering that it commemorates. Both moving and upsetting it documents the events in WWII that led to the eventual murder of around six million Jews.
Read mead more about Jerusalem
---
5. Gisozi Genocide Museum
Kigali, Rwanda
A deeply moving place, Gisozi Genocide Museum is where more than 250,000 Rwandans who were killed during the 1994 genocide have been buried. There are several parts to the exhibitions, including information about the Rwandan genocide, an exhibit about other genocides around the world and the Children's Memorial.
---
6. Mani Bhavan Gandhi Sangrahalaya
Mumbai, India
Mumbai has several interesting museums but the Mani Bhavan Gandhi Sangrahalaya is a particularly poignant one as it's located within Mahatma Gandhi's former residence. Accordingly, its focus is on remembering the life and work of this much-loved individual.