What could be more relaxing than staying in a water villa perched over turquoise waters full of tropical fish, listening to the waves lap as you fall asleep? Here we highlight some of the best overwater accommodation you can stay in around the world.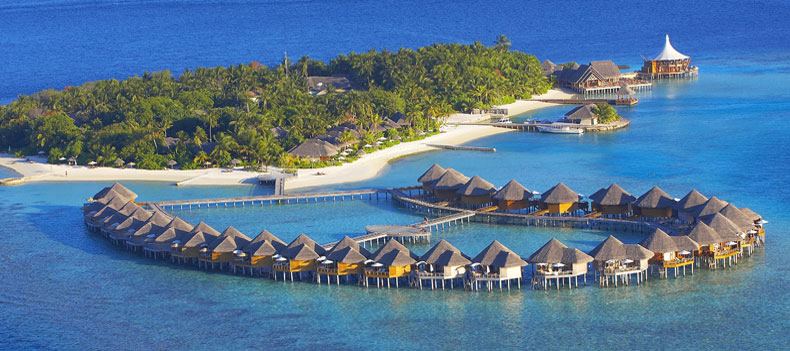 1. Song Saa Private Island, Sihanoukville, Cambodia
With a strong emphasis on marine conservation, Song Saa spans the islands of Koh Quen and Kohn Bong, connected by a footbridge over the marine reserve to safeguard the islands' reef and marine life. The overwater villas are built with sustainable materials, making them intimate and romantic and each villa has its own private pool, perfectly placed for enjoying the dramatic sunsets and ocean views.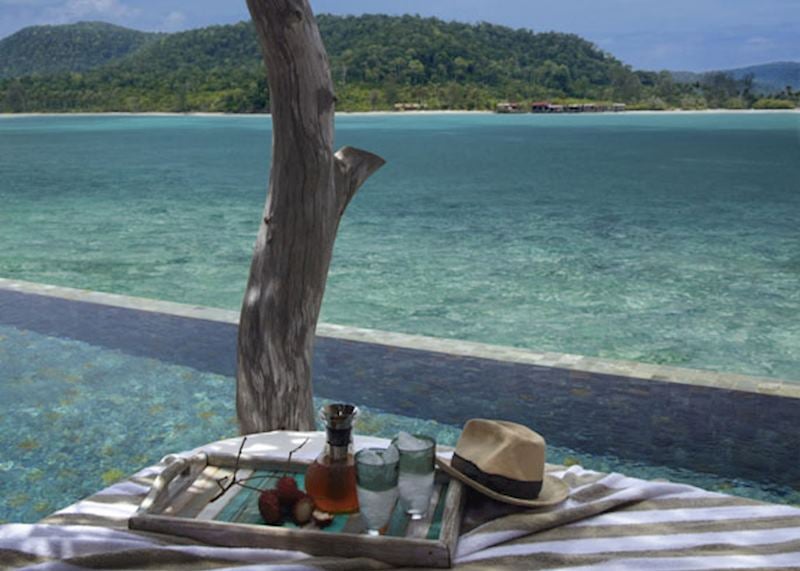 2. Moorea Pearl Resort, Moorea island, French Polynesia
Set on a long white-sand beach, the Moorea Pearl Resort offers 94 guest rooms and suites including 28 overwater bungalows and a selection of beach and garden rooms. All rooms have ceiling fans or air-conditioning, have a sun deck, and are decorated in a Polynesian style. There is an excellent restaurant, a pool and a wide range of water sports available.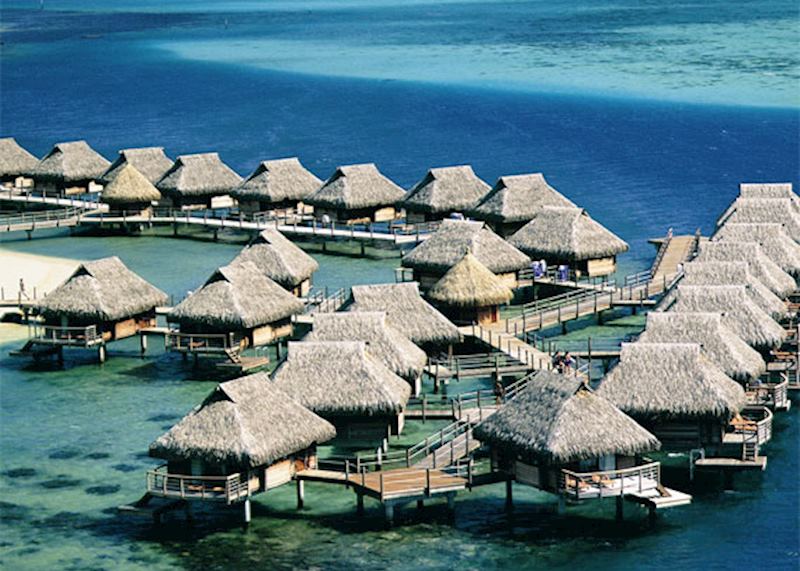 3. Elephant Hills Rainforest Camp, Khao Sok National Park, Thailand
Situated at the heart of Khao Sok National Park on the beautiful Cheow Larn Lake is Thailand's first floating camp. The comfortable tents at Elephant Hills Rainforest Camp are securely anchored and insect proof, whilst providing en suite facilities with hot and cold water and solid beds. Powered by solar cell, the camp uses responsible waste management practices along with furniture constructed by local craftsman.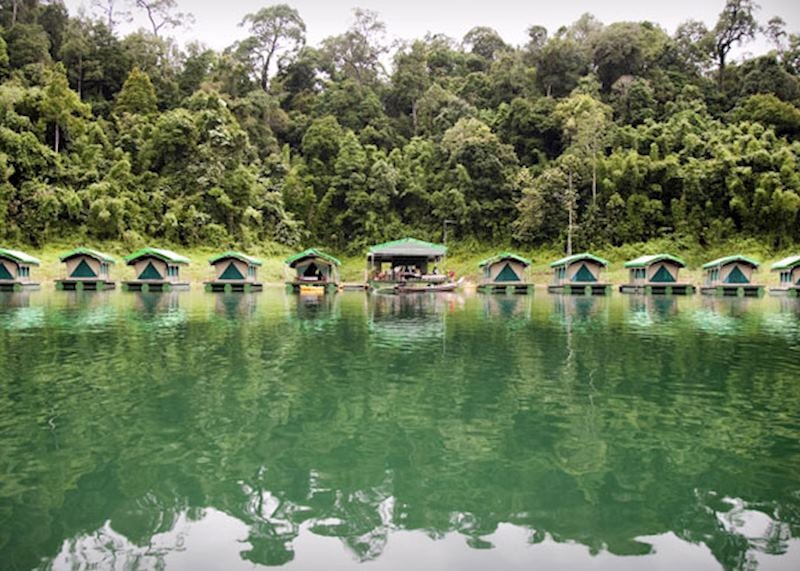 4. Pangkor Laut Resort, Malaysia
Pangkor Laut is a privately owned island covered in lush primary rainforest. Stay in the resort's signature, stilted 'sea' villas, or villas nestled among the rainforest and gardens. Facilities include a world-renowned spa, a gymnasium, two swimming pools, secluded beaches and several excellent restaurants.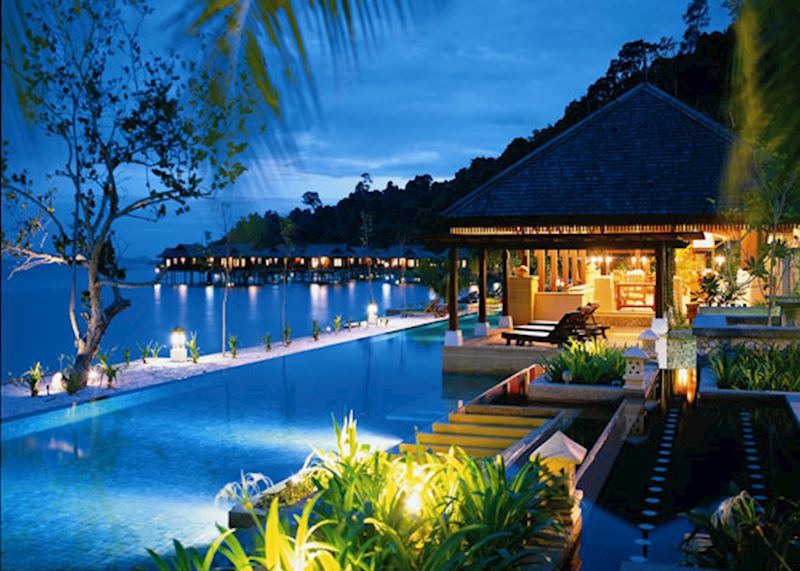 5. Cocoa Island, Maldives
Cocoa Island is a small, private resort is stylish yet relaxed. The spacious, airy suites are all set above the water, the majority designed in the shape of dhonis, traditional Maldivian fishing vessels. There is a delicious restaurant serving original fusion cuisine and the spa boasts an extensive variety of treatments as well as a large hydrotherapy pool.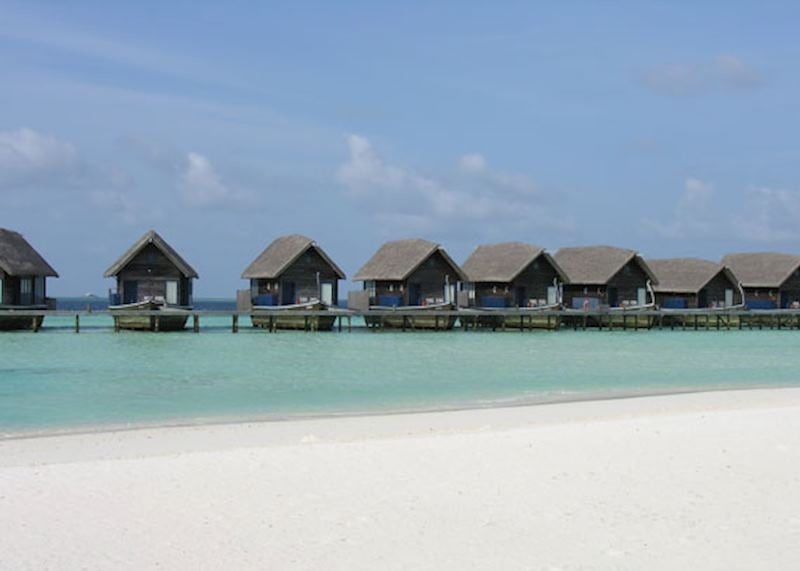 6. Likuliku, Fiji
The only resort in Fiji with over-water bures, Likuliku (meaning calm waters) offers luxurious accommodation, high class cuisine and views across turquoise seas to the surrounding Mamanuca islands. The bures combine traditional architecture and materials with modern luxuries, offering the perfect environment in which to relax and unwind.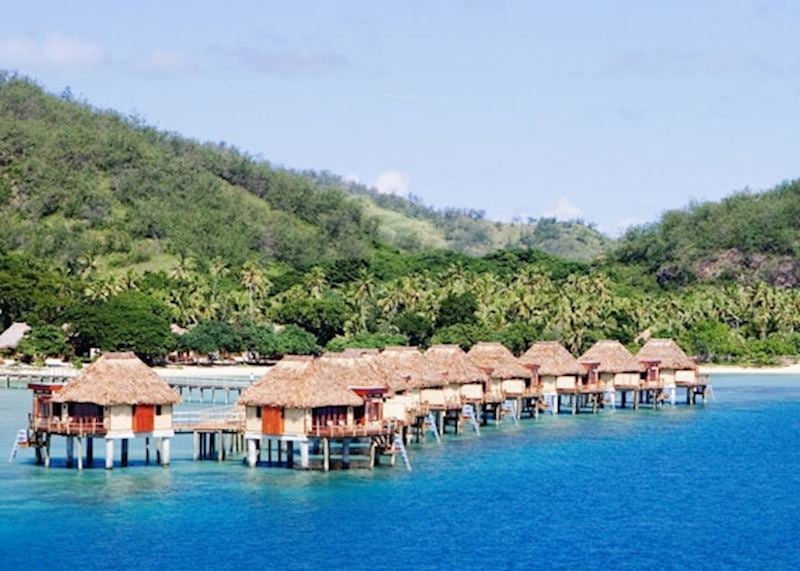 7. Prince Maurice, Mauritius
The thatched suites at Le Prince Maurice are either located in well tended gardens or stilted villas above the water. Elegantly designed, they feature polished wooden floors, soft cream chairs, large double beds, a terrace or balcony and large marble en suite bathrooms. Facilities at the hotel include a large pool, beautiful spa, several excellent restaurants and a wide variety of water sports.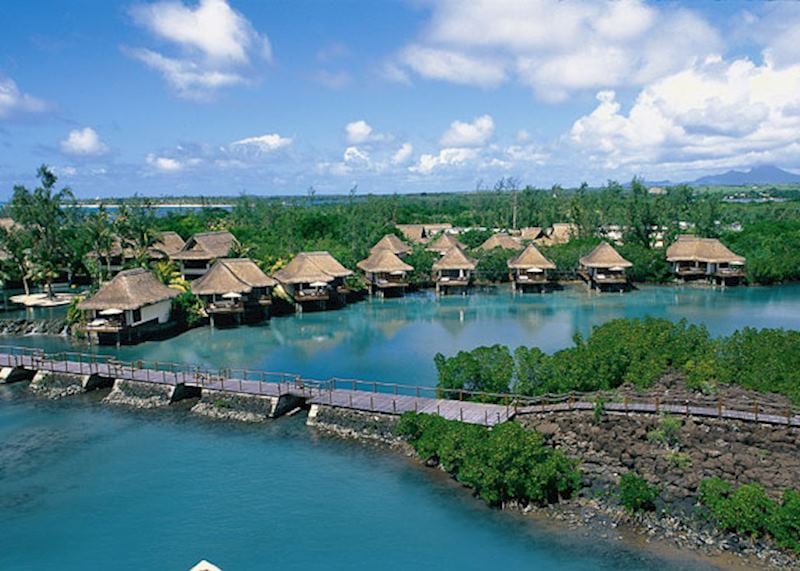 8. InterContinental Resort, Tahiti
The overwater bungalows at the InterContinental Resort ooze luxury. With sweeping views of the lagoon, reef and ocean beyond, the suites come with a private sundeck and platform ideal for sunbathing and watching the magnificent sunsets. There are two swimming pools, a dive centre, private beach, tennis courts and acres of garden to enjoy as well as numerous water sports.