The most memorable travel experiences often come from being able to give something back. The following seven stories reveal how you too can contribute.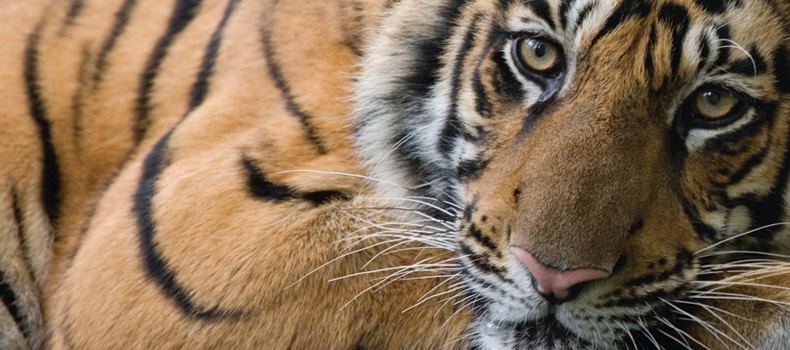 Dilapidated ecolodges with no hot water and raw vegetables for dinner — this may well be the image conjured up by the increasingly overused and rather dry term, 'responsible travel'.
The reality is a lot different as our specialists, partners and clients vouch for in the following articles. It's about people inspired to ensure that travel is a force for good and enabling trips to have a positive benefit by visiting initiatives, ecolodges and other projects where revenue can be channelled directly into them.
But just as important is that we also happen to think that seeing these projects in action will end up being a surprising highlight of a trip: an extraordinary journey that will leave just as lasting an impression — if not more so — than witnessing a remarkable travel icon or staying in a luxurious hotel.
So whether protecting endangered Australian wildlife, helping villagers in India to receive medical treatment or providing education to children in Zambia — these worthy causes are anything but dry: unique, authentic travel experiences that will give you a wealth of memories.
Sustainable luxury on the Great Wall, Mutianyu, China
By Wuyuntana & Giulia Praolini, Sustainability Programmes Manager and Intern, The Schoolhouse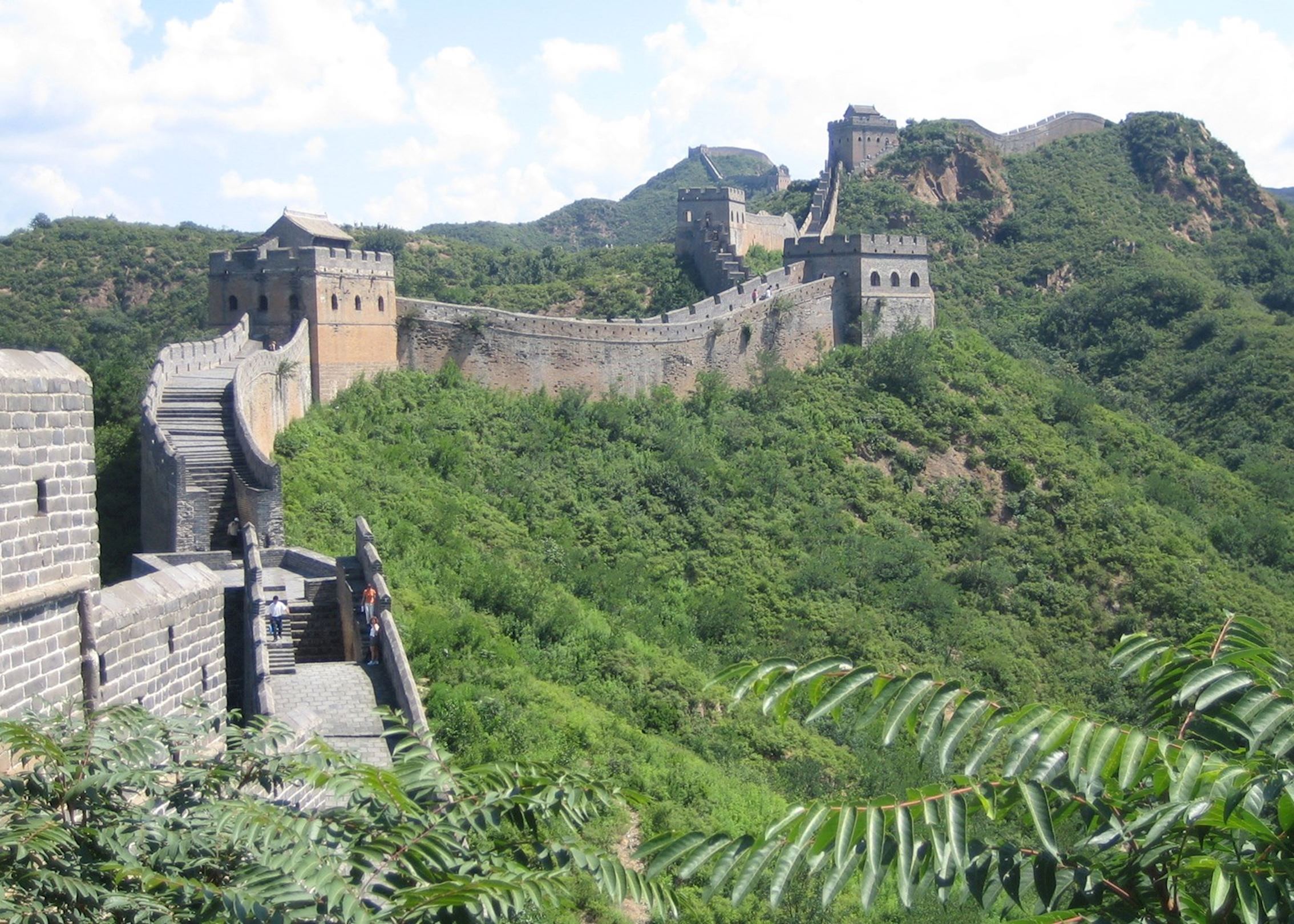 When American Jim Spear retired to live full-time in his village weekend retreat under the Great Wall at Mutianyu, about 90 minutes northeast of downtown Beijing, he had no thought of starting a series of small-scale sustainable tourism enterprises that would make a contribution to the local community — but that's exactly what happened.
The village mayor told Spear that the village was having a hard time and that since Jim was living in the area, perhaps he might do something to help. Jim's response was The Schoolhouse at Mutianyu Great Wall, founded in 2006 by Jim, his Chinese wife Liang Tang and their old friends Julie Upton-Wang and Peiming Wang. Today, The Schoolhouse is the centrepiece of several unique dining, lodging, and craftwork enterprises.
Eighty percent of The Schoolhouse's employees are from the local area, including many farm housewives who now contribute year-round incomes to their families. About 30% of the management team are also local including the engineering, accounting, and administration managers. The Schoolhouse composts its organic waste and grows about 15% of the produce it uses, supervised by Wuyuntana, an ecologist who serves as Sustainability Programmes Manager.
The Schoolhouse's commitment to sustainability also includes energy efficiency and conservation. One aspect of this is preserving existing buildings or redeploying them to be used for building materials and put to new uses. The Schoolhouse was created from an abandoned village primary school. The Brickyard, a 25-room boutique hotel, was a smoke-belching glazed tile factory until Jim transformed the industrial site into a garden spot with magnificent Great Wall views from every room, along with a top-notch spa.
Intern Giulia Praolini, from Italy, is creating a comprehensive sustainability report card that includes appropriate metrics to show the progress made so far as well as areas for improvement. Now visitors have the chance to engage with the local community through guided tours and home visits, dine at one of the restaurants, stay in a rental home or the Brickyard Eco-Retreat, and get in touch with glorious nature.
Life with an Amazon tribe, Secoya Ecolodge, Ecuador
By Holly, Ecuador specialist
Secoya Ecolodge is a community-based venture in the Ecuadorian Amazon that is wholly-owned by the Secoya indigenous tribe, whose numbers have rapidly declined to just 500 people over the past few years. Known as the encabellados ('the long-haired ones'), a visit here will introduce you to the magicians of the rainforest who share with guests their vast knowledge of medicinal plants and how to live 100% sustainably in the rainforest.
The ecolodge is reached via a 30 minute flight from Ecuador's capital, Quito, followed by a three-hour journey by motorised canoe to the lodge near the Yasuni National Park. With just three comfy cabins and a family suite the lodge is extremely intimate meaning that you'll spend most of your time with the local community and village leaders, not other travellers.
By staying with the Secoya, guests are helping this endangered tribe resist external pressures.
Your local guide will teach you about the use of rainforest plants for medicine and hunting, you will spend time with local shamans, go fishing and kayaking with the villagers and learn of the history and plight of the Secoya tribe. The community-based side of the project is not solely limited to the lodge's operation though; a fine example of a smaller scale, but equally important project is the 'Yaku Kawsay' — an Underwater World Interpretation Centre located in the Yasuni National Park.
Guests also have excellent wildlife viewing opportunities at the Cuyabeno Wildlife Reserve. Today the Secoya act as the park rangers in an area that they used to hunt in. Spotting skills that have been honed through generations for survival are now put to use to enhance the chances of seeing a variety of bird species as well as monkeys, sloths and tapirs. By staying with the Secoya, guests are helping this endangered tribe resist external pressures being applied on all Amazon people while receiving a richly rewarding cultural experience.
Animal rescue on the coast, Great Ocean Ecolodge, Australia
By Amy, Australia specialist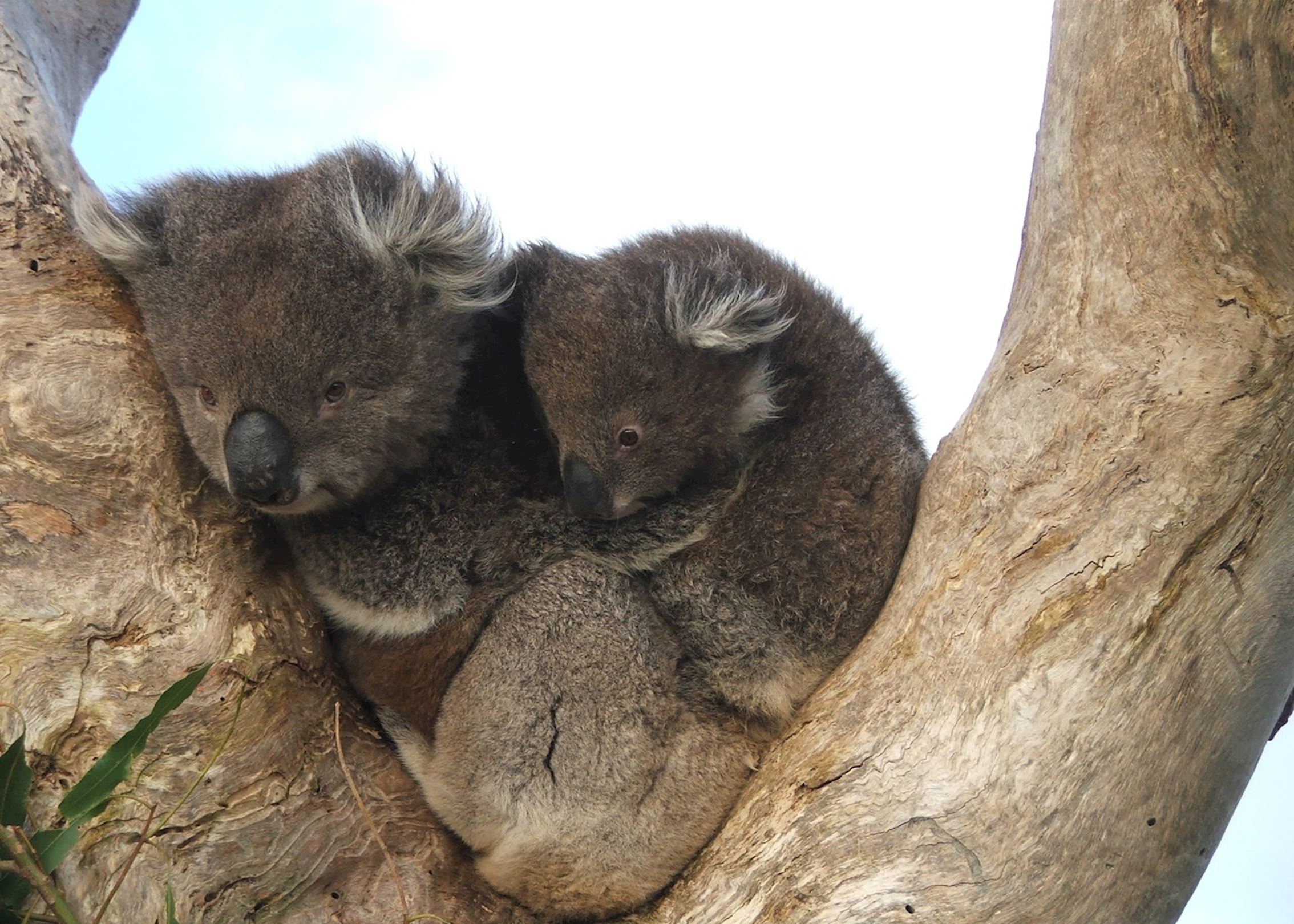 Shayne Neal and Lizzie Corke have always been passionate about wildlife and wild places. It was this concern for the future of Australian species — and the ecosystems they depend upon — that led them to co-found the Conservation Ecology Centre (CEC).
Based at Cape Otway in the southern state of Victoria, this non-profit organisation's centrepiece is the Great Ocean Ecolodge, where guests can enjoy beautiful guest rooms, stunning National Park views and gourmet dining with produce fresh from the kitchen gardens. But your stay there won't be all about the comfort.
One of the CEC's most important projects is working to conserve the endangered tiger quoll, a relative of the extinct Tasmanian tiger and the largest marsupial carnivore remaining on the Australian mainland. The Centre's team recently discovered DNA evidence of endangered tiger quolls surviving in the Otways (the local area). Given that the last confirmation of quolls in the region was nearly a decade ago, this discovery is extremely exciting.
Already endangered, tiger quoll populations are declining across their entire range. The Centre is carrying out vital research to understand why they are in decline and to protect the remaining population.
Through the Great Ocean Ecolodge, guests can get involved, working with the CEC conservation team to discover how many quolls are still living in the wilds of the Great Ocean Road region, and if they still constitute a genetically viable population. Three beautiful tiger quolls also live in residence at the CEC. Ecolodge guests are able to actually see the quolls, to watch them move naturally around their enormous enclosure, feeding, playing and interacting.
This is a special way of sharing the CEC's work with people from all over the world.
Protecting the men of the jungle,
Matang Wildlife Centre, Kubah National Park, Borneo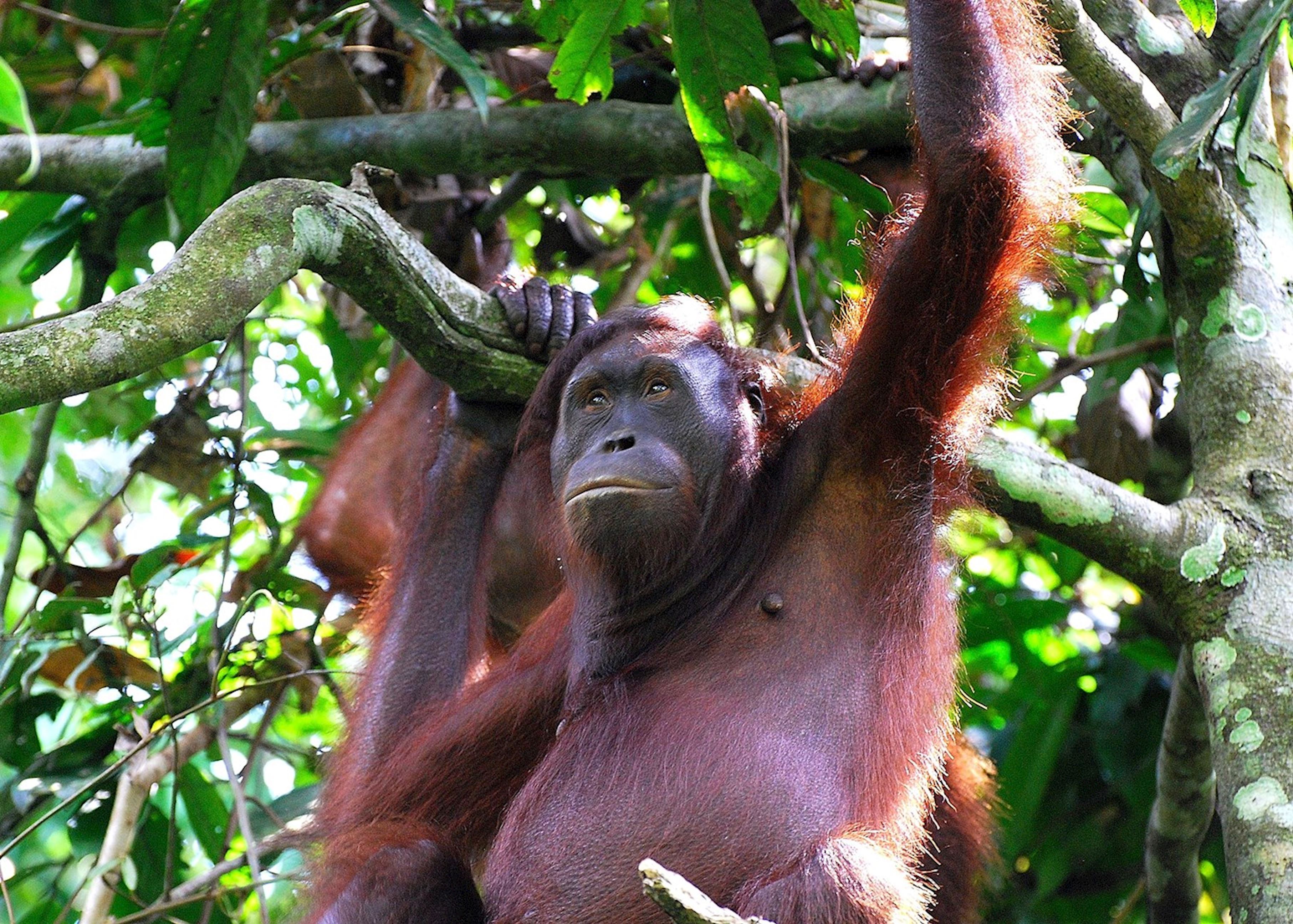 By Natasha Beckerson, Project Manager, The Orangutan Project
Whoever would have thought that one month away from home would lead to a complete change of lifestyle, career and country? I first came to Matang in 2007 on a volunteer programme, with a flight booked back to London four weeks later. Four years on, I'm still here.
Home (or Matang Wildlife Centre as it is formally known) is situated in Kubah National Park on the outskirts of Kuching in Borneo. The centre is unique in its efforts to rescue and rehabilitate any and all protected endemic wildlife, including the orangutan. The ethos is true ecotourism, with conservation at its heart.
Myself and Leo head The Orangutan Project, and work with a group of dedicated staff from the local community who care for each new arrival (and the old-timers!) with the patience and love they would give to their own child. Volunteers regularly visit the centre too, paying us money to give their time to help: mucking out, building new enclosures, hiding fruit and the like.
Visitors provide the animals here with a better quality of life and a better chance of rehabilitation.
The Centre practises responsible primate tourism and would love to see this as the only model of primate tourism. No hands-on work with the animals is permitted by anyone outside the full time staff at Matang. The infection risk and negative impact on their rehabilitation is too great. Nevertheless even after just a few hours at the sanctuary you realise what great characters they are.
Each orangutan is different, and each has their own distinct features, mannerisms and personality, unsurprising given their genetic similarity to us. Doris, for example will steal brooms from unsuspecting volunteers that underestimate the reach of her arm, and ensure her enclosure is cleaned to her exacting standards. And Aman, the dominant male, watches your every move now that his eyesight has been restored thanks to a groundbreaking cataract operation five years ago.
Fees paid by visitors to The Orangutan Project (whether visiting Matang for the day or for weeks on end) enable such endeavours, and also pay for the construction of facilities, employment of local staff, provision of high levels of animal welfare, and the research and development of wider conservation ventures. Essentially, visitors to the centre provide all the animals here with a better quality of life in the short term, and a better chance of rehabilitation in the long term.
A visit to Matang is a journey of discovery; a chance to see endangered Bornean wildlife that a lot of the developed world hasn't even heard of, and an opportunity to help protect these precious creatures. Opportunities to see our closest cousins are fading fast — indeed, we may be the last generations to be able to do so.
Saving the tiger, Bandhavgarh, Madhya Pradash, India
By Julian Matthews, Chairman of Travel Operators for Tigers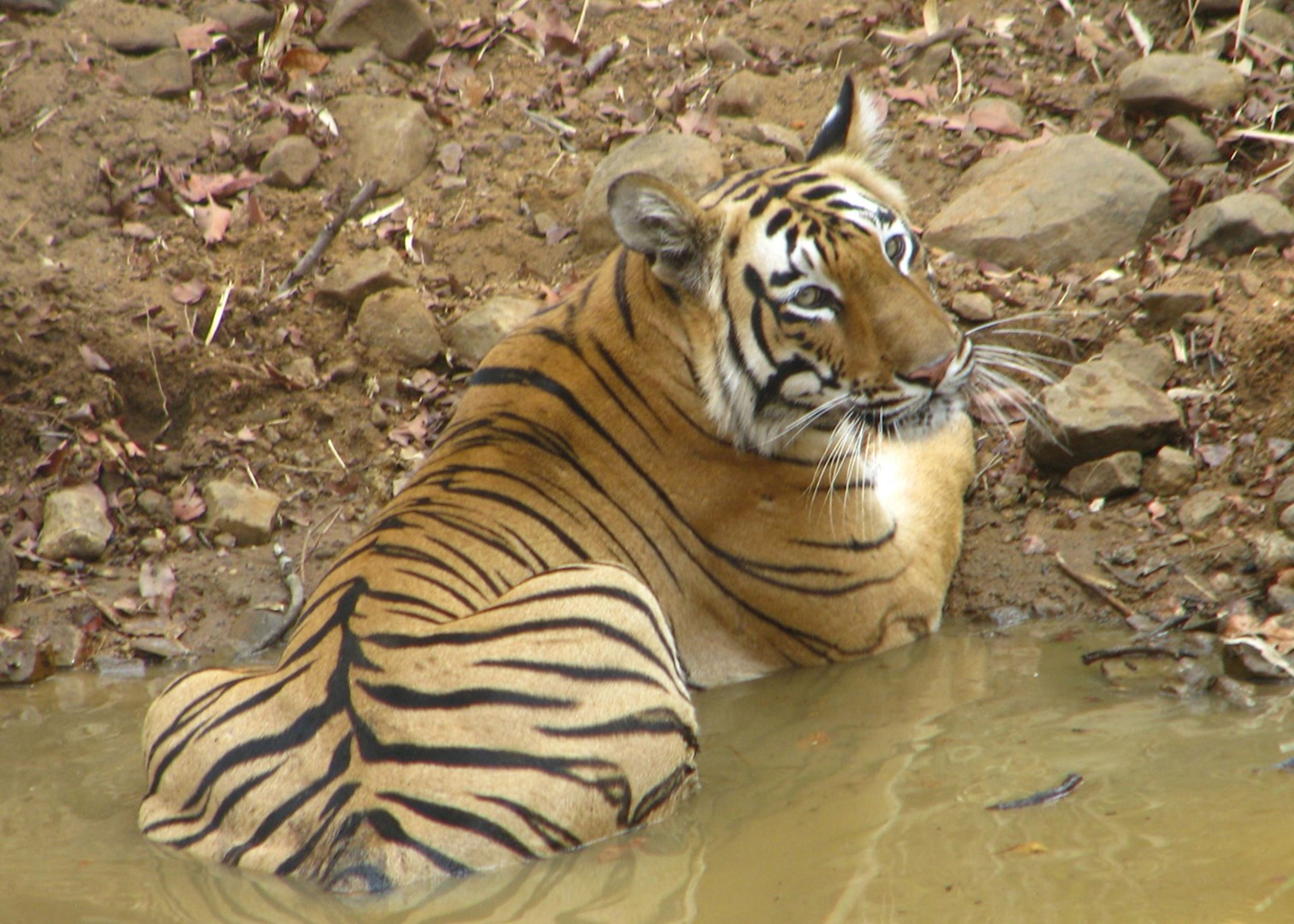 'Aooom, Aooom, Aooom.' The roar resonated across the park and seemed to ricochet off the steep cliffs of the hill that rose 304 m (1,000 ft) above me. The noise carried a few miles across the browning autumnal jungle, precipitating that feeling of instant tension and excitement that still sends a bead of sweat racing down my spine. 'A male tiger call. It's a challenge,' said my guide; as if we hadn't realised this was the unmistakable call of India, and the reason why thousands of visitors every year flock to tiger reserves. The next moment, I was almost thrown backwards out of the vehicle as our driver took off in the roar's direction. I clung on, scrambling for a decent handhold, and to save my camera being left behind in a cloud of dust.
In the midst of this, Shashi, like the majority of males in the Bandhavgarh Tiger Reserve, walked unfazed along the edge of the forest, as an audience converged. So utterly certain of his countenance he even managed to part the traffic, walking nonchalantly between us, growling at the nearest vehicle and carrying on his proclamation to the other creatures of the forest. An eminent Indian tiger biologist said to me five years ago. 'Even today, with well over 200,000 sq km (77,220 sq miles) of forests still left in India, and at a density of five tigers per 100 sq km (38 sq miles), India could still have 10,000 tigers left in its forests. Today however there are fewer than 2,000 wild tigers left.'
There are glimmers of hope though. The Travel Operators for Tigers' (TOFT) last count revealed that Bandhavgarh had a relatively extraordinary density of tigers within the 100 sq km (38 sq miles) Tala tourism zone, 20 individuals — four times the usual density, but not dissimilar to other tourism zones in other well-visited parks in India's protected areas. TOFT also calculated that B2, Shashi's father, had generated over £20 million in direct tourism revenue to the local economy over his lifetime; an extraordinary sum.
As TOFT advocates, could responsible tourism be the perfect answer to saving the species and its forests? Dian Fossey predicted that the Mountain Gorillas would be extinct before the turn of this century, but Dian didn't foresee that the one thing that has protected them was the goldmine of Gorilla tourism in poor, population dense countries like Uganda and Rwanda.
I've been privileged to see millions of acres of overgrazed Masai landscape restored through private partnerships, Herero community-owned conservancies in Namibia and Zambian National Parks recovered from mass poaching in the 1980s through public/private tourism partnerships — all driven by the economics and accountability of the wildlife tourist's dollar. So all is not yet lost for the Tiger.
We are a member of Travel Operators for Tigers and make a donation for each client who visits a national park to see tigers. This donation has recently allowed us to fund the training of two park rangers.
Providing healthcare, Madhya Pradesh, India
By Audley client, Mrs P MacCrindle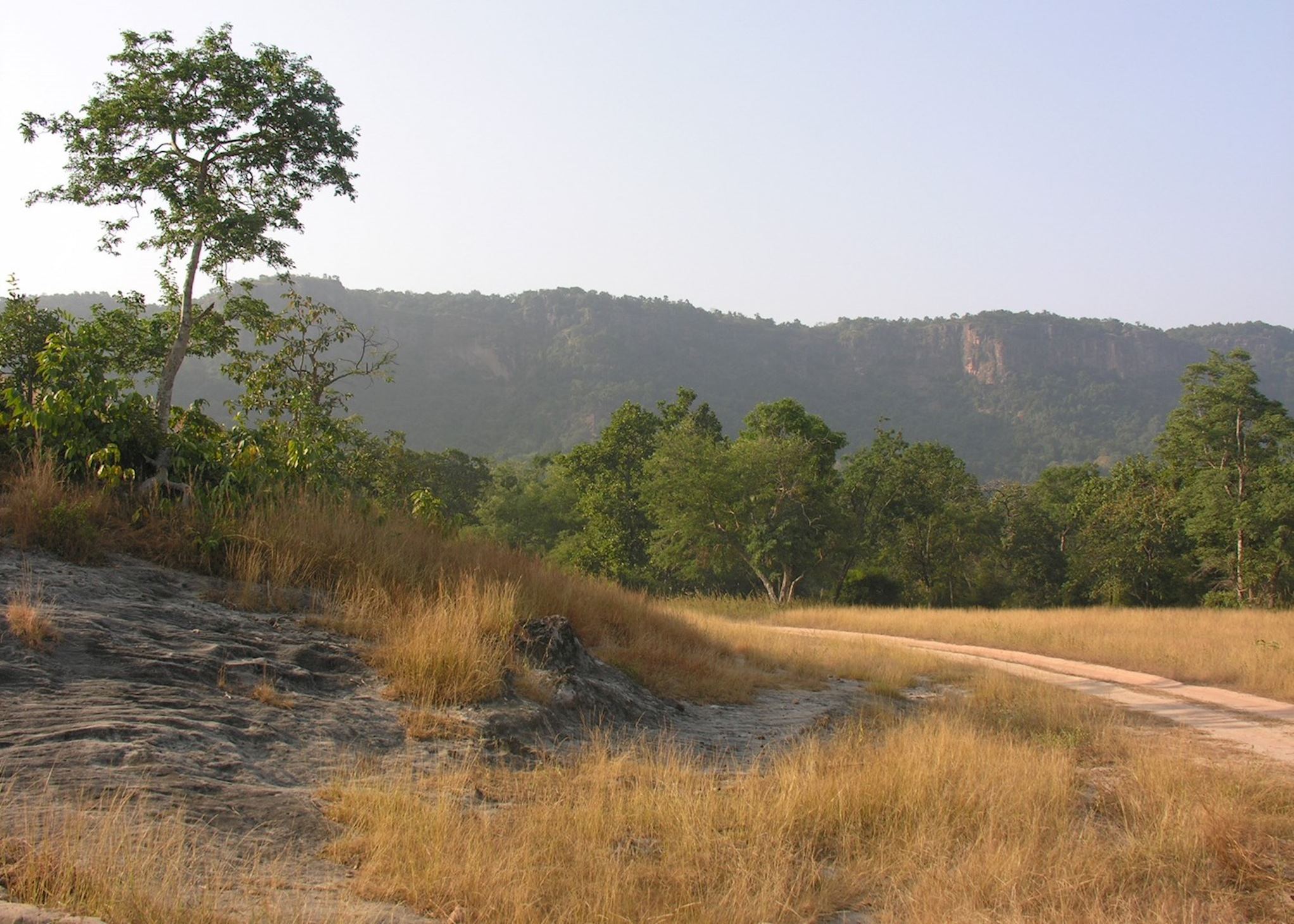 Audley arranged a tour of India for me in 2010 — Calcutta and then the Celestial India tour on the Maharajas' Express. During the course of this, we visited Bandhavgarh and the Monsoon Forest (an eco resort spread over ten acres of grasslands). At lunch, the resort's owner Druv Singh mentioned that if the villagers needed to go to the hospital it was about 64 km (40 miles) away (on a ghastly road) in Umaria and they had to go on the back of a bike.
I felt I had to do something and suggested to Druv Singh that I should give him money to draw on for taxis. He replied that an ambulance would be more useful! After the initial shock, a short conversation revealed that an ambulance would cost less than the trip to India for two. In the event, Druv bought a car, because if anyone dies in an ambulance and a doctor is not present, they prosecute.
To begin with we hoped to have a doctor to drive the ambulance and a portable pharmacy, but doctors are in short supply, as are paramedics, so at the moment the car takes patients to the hospital in Umaria. The Umaria hospital is run by the Jains, a pair of married doctors who have agreed to take our patients, in particular, pregnant women — and I shall extend my interest to the new hospital they are building in a nearby town. The Jains fumigate their house by burning a cowpat covered in neem leaves every evening and wafting the fumes around, this kills mosquitoes.
Druv Singh and I decided to plant 200 neem trees at nearby Rancha, where he is now based, and teach the schoolchildren what to do. They will also treat stagnant water with neem. Druv and his wife Shree, now operate 'The Farm at Rancha', which has an organic vegetable and fruit garden plus a nursery for jungle trees. He has built a dispensary and is also in the process of setting up medical camps to try and treat some of the 300 – 400 (they estimate) villagers.
In the first week after the car was delivered there were three emergencies:
A small boy who got bitten by a sloth bear — quite badly.
An old woman who got beaten up by her neighbour because her water buffalo had trampled some seedlings.
The carpenter who took off the tops of two fingers with an electric saw.
So you see, it is used. That short encounter in 2010 has led to a new friendship with Druv and his wife and a new interest for me at 83 — always a good thing.
Funding education, Project Luangwa, Zambia
By Zoe, Regional Manager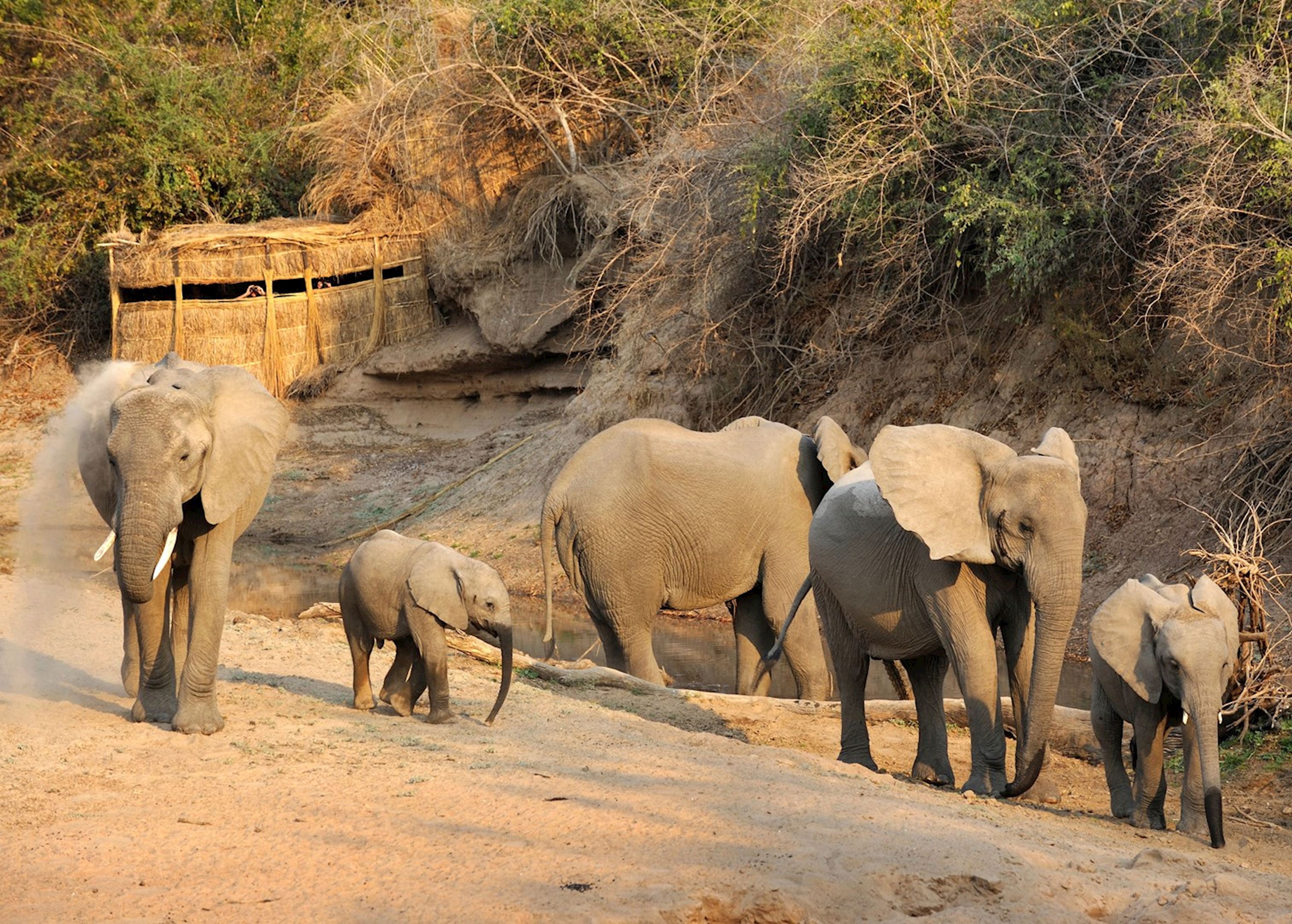 'Making a difference to an individual's life' is how Karen and Dave respond when I ask them what their proudest achievement has been at Project Luangwa. This isn't an off the cuff comment, they have plenty of examples to illustrate this, like the donation of a wheelchair that has meant a young boy can now go to school rather than sit in front of his house all day or helping a girl to attend school and leave behind an abusive home.
Originally visiting Zambia for a holiday, Karen and Dave kept returning and spending more and more time with the local community. Eventually they left jobs as an electrical engineer and tour operator to start Project Luangwa in 2009. The charity was set up with Jo Pope of Robin Pope Safaris and is supported by various safari lodges in the South Luangwa, as well as by private donations. The aim is simply to provide access to education for as many children as possible in the local area.
Karen and Dave's achievements include building six new classrooms for a secondary school; funding ten teachers; supporting 120 children through sponsorship — the list goes on.
I am amazed to hear how much has been done already. Their achievements include building six new classrooms for a secondary school, as well as further classrooms at primary schools; funding ten teachers; supporting 120 children through sponsorship; supplying textbooks and tables; creating boreholes so the children have drinking water — the list goes on.
Trying to appreciate the problems the project faces is difficult. For example, instead of having concerns of 30 children in a class like we do in the UK, they are trying to keep class sizes to 100. Another major issue is that there are approximately 18,000 children in the area that are of age to attend secondary school, yet there are only 1,000 places available. While the wildlife and safaris in the South Luangwa are fabulous and the key reason for most to come here, visiting one of the Project Luangwa's schools during your stay gives you the opportunity to meet some of the people from the local community and truly experience what life is like in Zambia.
Project Luangwa's work is inspirational and there are ways you can help the charity continue its life-changing projects. Pilot Post is an initiative that has been set up so that people bringing items for the charity will not be affected by excess luggage issues. Sponsoring a child means they can receive a full education and the support they need, such as food, clothes and books. Each child also gets encouragement and support from Karen, who can tell you any of the sponsored children's grades.