In an age when most are now acutely aware of the impact we're having on the planet and its resources, Sustainable Travel is coming to the fore as a major consideration when choosing accommodation.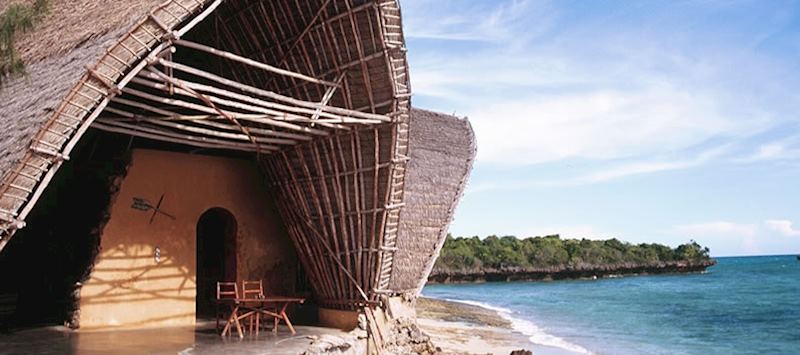 We have selected ten of the best properties from across all our programmes that take Sustainable Travel to heart.
These are properties that either protect the environment or offer some other type of social or economic benefit to the local community in which they're situated.
In other words, we believe that it is still possible to combine good ethics with style, comfort and character.
---
1. Knapdale Eco Lodge
Eastland and Gisborne, New Zealand
Knapdale Eco Lodge provides the perfect combination of great accommodation, superb hosting, and a real working farm experience. The owners have invested huge efforts into planting native trees to encourage the birdlife. You are encouraged to wander the grounds to meet the chickens, sheep, cattle, emus and deer, assist with feeding or planting, or gather fruit for a freshly squeezed juice.
---
2. Uakari Floating Lodge
The Amazon Rainforest, Brazil
Uakari Floating Lodge in Brazil is run by local people and supports the Mamirauá Institute. Apart from research into this part of the Amazon Basin, the Institute works with natural resource management implementing forestry, fisheries, handicrafts, agriculture, and ecotourism management.
---
3. Morgan's Rock Hacienda & Eco Lodge
San Juan del Sur, Nicaragua
Morgan's Rock Hacienda and Eco Lodge offers guests beautifully designed solar-powered bungalows, built using local materials. In addition, there are ongoing tree farming, conservation and reforestation projects that extend over 1,800 hectares.
---
4. Chumbe Island Lodge
Chumbe Private Island, Zanzibar
Chumbe Island Lodge is a perfect example of responsible tourism. Seven ingeniously designed bandas are tucked into the vegetation, overlooking the beach and each has been designed to catch and filter its own rainwater.
---
5. Etendeka Camp
Damaraland, Namibia
Etendeka Camp is located on the open Etendeka lava plains. Surrounded by dramatic scenery, this simple, rustic lodge is run on energy generated by solar panels. The showers at the camp are bucket showers in keeping with the rustic, low impact style. There are good populations of game at this camp including desert elephant, mountain zebra, giraffe and springbok.
---
6. Three Camel Lodge
The Gobi Desert, Mongolia
Three Camel Lodge represents the finest accommodation available in the Gobi region of Mongolia. Based on a traditional ger, the centre of Mongolian life, it is the end-design of centuries spent living on the exposed steppes. Each ger is heated by a central wood-burning stove and the felt walls ensures excellent insulation. The camp has toilet and shower facilities, as well as personable restaurant, where long evenings can be spent in a nomadic atmosphere.
---
7. Punta Islita
Northern Pacific Coast, Costa Rica
Punta Islita is a wonderful, peaceful place to stay to end the perfect trip to Costa Rica. Apart from the location, service and quality of the hotel we love it for its model approach to responsible tourism.
---
8. Boat Landing Guesthouse
Nam Tha River, Laos
Boat Landing Guesthouse is a delightful, eco-friendly guesthouse, perched on the banks of the Nam Tha River. It provides its own energy from solar panels and also supports and promotes many local wildlife projects in the nearby Nam Ha National Park.
---
9. Chambal Safari Lodge
Chambal Sanctuary, India
Chambal Safari Lodge is active in promoting conservation and environment management projects, contributing part of the proceeds from their safaris to the upkeep of these projects. Indigenous trees and shrubs are planted every year to supplement the existing growth and the team at the lodge have helped create check-dams in the ravines and large ponds for collecting and storing rainwater.
---
10. The Great Ocean Ecolodge
Apollo Bay, Australia
The Great Ocean Ecolodge was designed and built to showcase environmentally wise products and philosophies, from its soaps and shampoos through to its solar panels and careful business practices, all with the aim of causing minimal impact on the surrounding environment.
Sustainable Travel with Audley
Audley has been awarded five stars by AITO for sustainable tourism. This is the highest level possible and reflects the importance that we place on travelling responsibly.
For more on all aspects of Sustainable Travel with Audley, visit our Sustainable Travel section.