Bobby and David Bishop travelled to Borneo with Audley.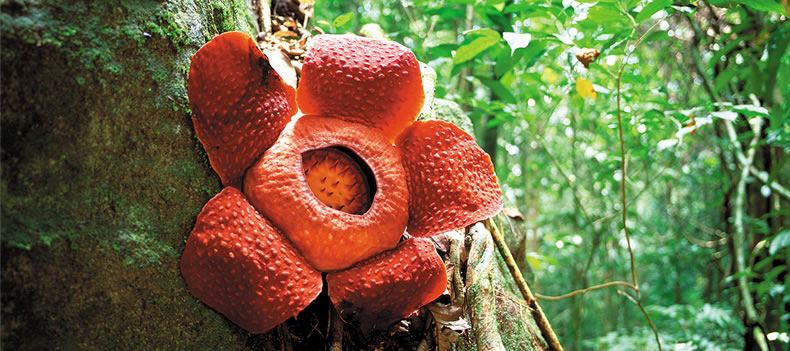 Undoubtedly the trip of a lifetime
Our Bornean adventure began at Lankayan Island, a small, beautiful desert island where, after our long journey, we intended to catch up on some precious relaxation and sleep before venturing into the jungles of Borneo.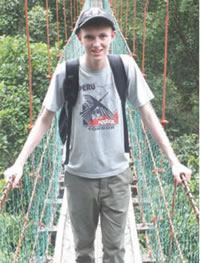 However, for me this was the dark horse of the trip. Although the island is known for the presence of nesting green turtles and excellent diving, I remained pessimistic as to whether we would be lucky enough to see one of the world's most acclaimed wildlife spectacles. And yet we saw more than just a nesting turtle — though that night in particular was incredibly special: watching a female laying her eggs on the beach and then using her last remaining energy to cover the nest with sand before dragging herself back into the open ocean was unforgettable. But it was seeing turtles straight off the beach on the first morning, from our chalet's well-designed balcony, that was the most amazing sighting.
We had only just arrived at our beachside accommodation when, after venturing out, I found myself shouting excitedly that there was a turtle in sight — within five minutes! After three days the emergence of a turtle head bobbing up on the surface of the sea became a common occurrence. This turtle excitement reached a crescendo on the second and third day when we managed to snorkel with three different juvenile green turtles just off the pristine white beach. It was just us and the turtles in the water, showing the peaceful, tranquil nature of the island. I swam with one turtle for around an hour, marvelling at its majestic swimming technique as it nibbled on seagrass, completely oblivious to my presence.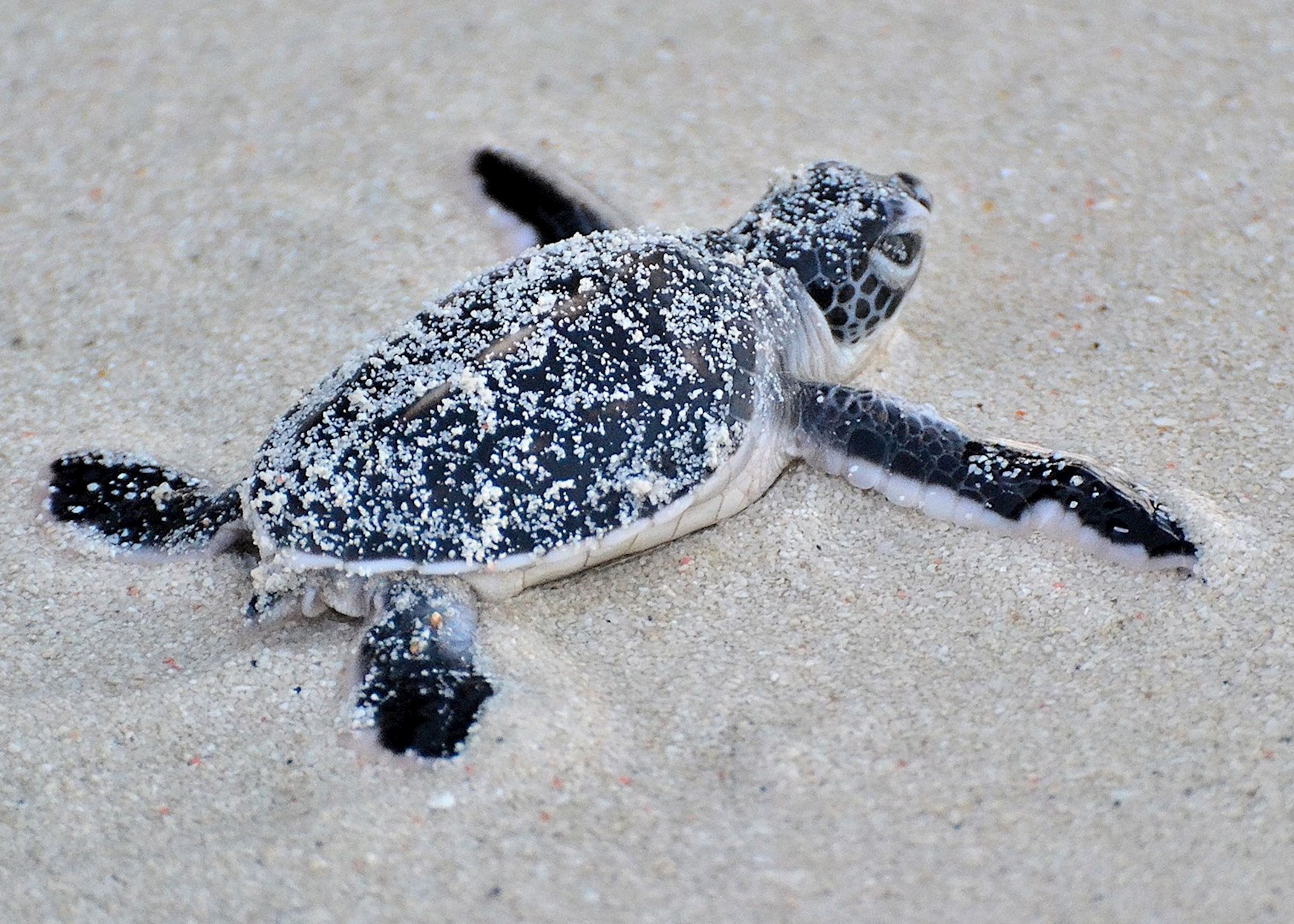 To cap it all, on our final afternoon we had a knock on our door telling us that the turtle eggs were about to hatch. The island has two turtle hatcheries that are vital for turtle conservation as they ensure the maximum chances of survival for the baby turtles; this human intervention is highly necessary and well founded. We watched as the babies emerged from their sandy holes before they were deposited onto the beach where they clambered over and around us in their desperate attempt to reach the open ocean. The chaos didn't last long and soon they had all made it into the vast expanse of water, ready to start the treacherous journey to adulthood. The beach was quiet and peaceful once more.
After this we stopped briefly at Sepilok Orangutan Rehabilitation Centre to watch the orangutans being fed. This is a really worthwhile project that is vital for maintaining stable orangutan populations through the reintroduction and rehabilitation of individuals, and one that should be wholeheartedly supported. Our next wildlife stop was amid the secondary rainforest along the Kinabatangan River, where we stayed at the Abai Jungle Lodge.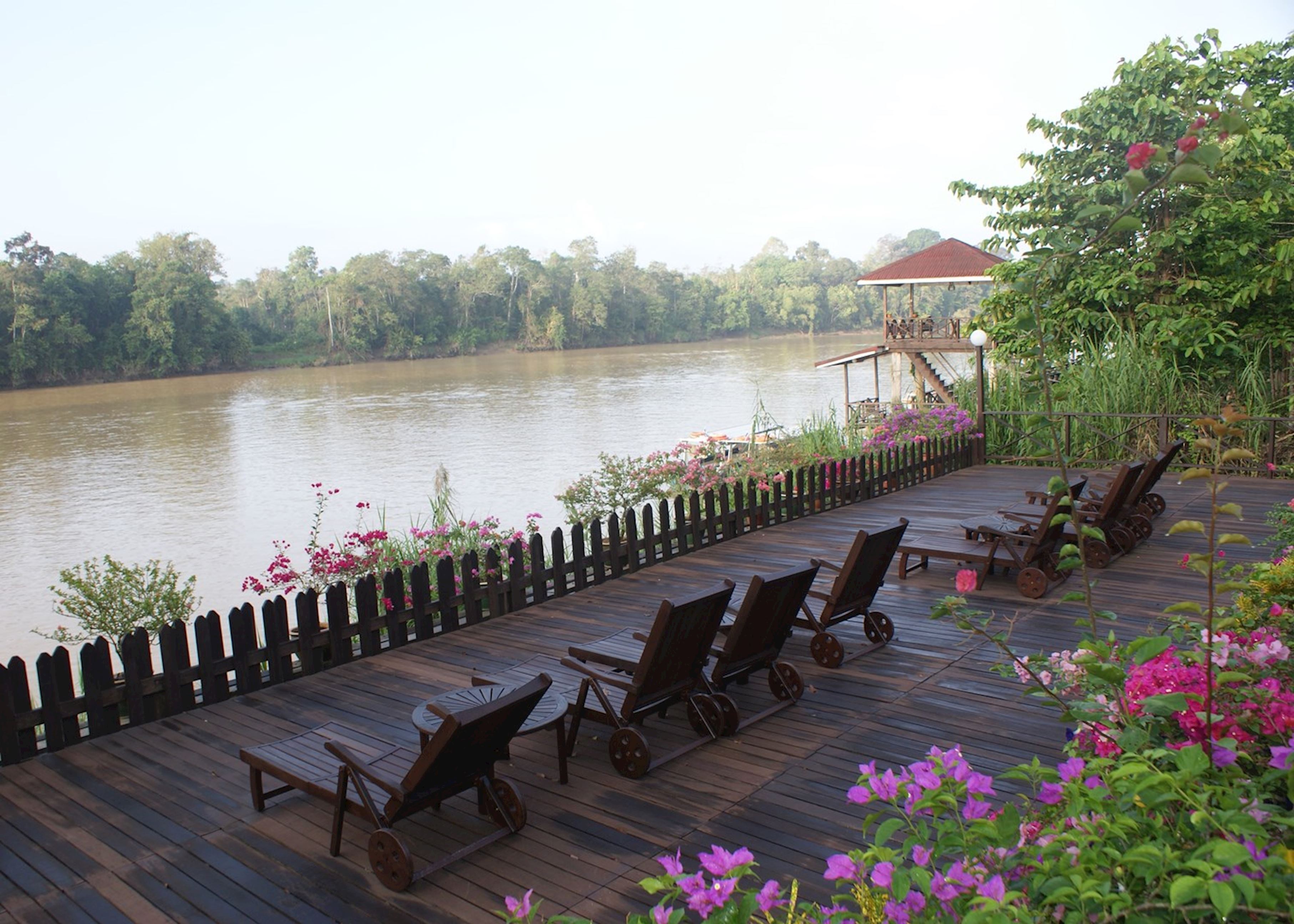 During our two nights at Abai we took part in a number of boat trips down the river with our excellent guide, Yahiri, and his trusty boatmen, in search of the endemic, riverine wildlife. We also took a night walk around the boardwalks that surround the lodge. Yahiri managed to connect with each member of our group and catered for all our individual areas of interest. For example, Yahiri tried to get the best shot of a sleeping kingfisher for one of the twitchers in our group, and he gave me a torch so that I could see the bright, reflecting eyes of a saltwater crocodile, with its head just showing above the water. His genuine interest in wildlife led to him taking us on longer boat trips to maximise wildlife sightings. On the final day we spent the afternoon in search of pygmy elephants — "mission impossible!" Yahiri joked.
Following the trend of our trip though, we were very lucky and managed to see a family of pygmy elephants come up to the riverbank, pushing their trunks through the long grass to face our boat and the smiling passengers. Other highlights included spotting an orangutan mother and baby building a nest, rhinoceros hornbills and numerous sightings of proboscis monkeys leaping clumsily through the trees.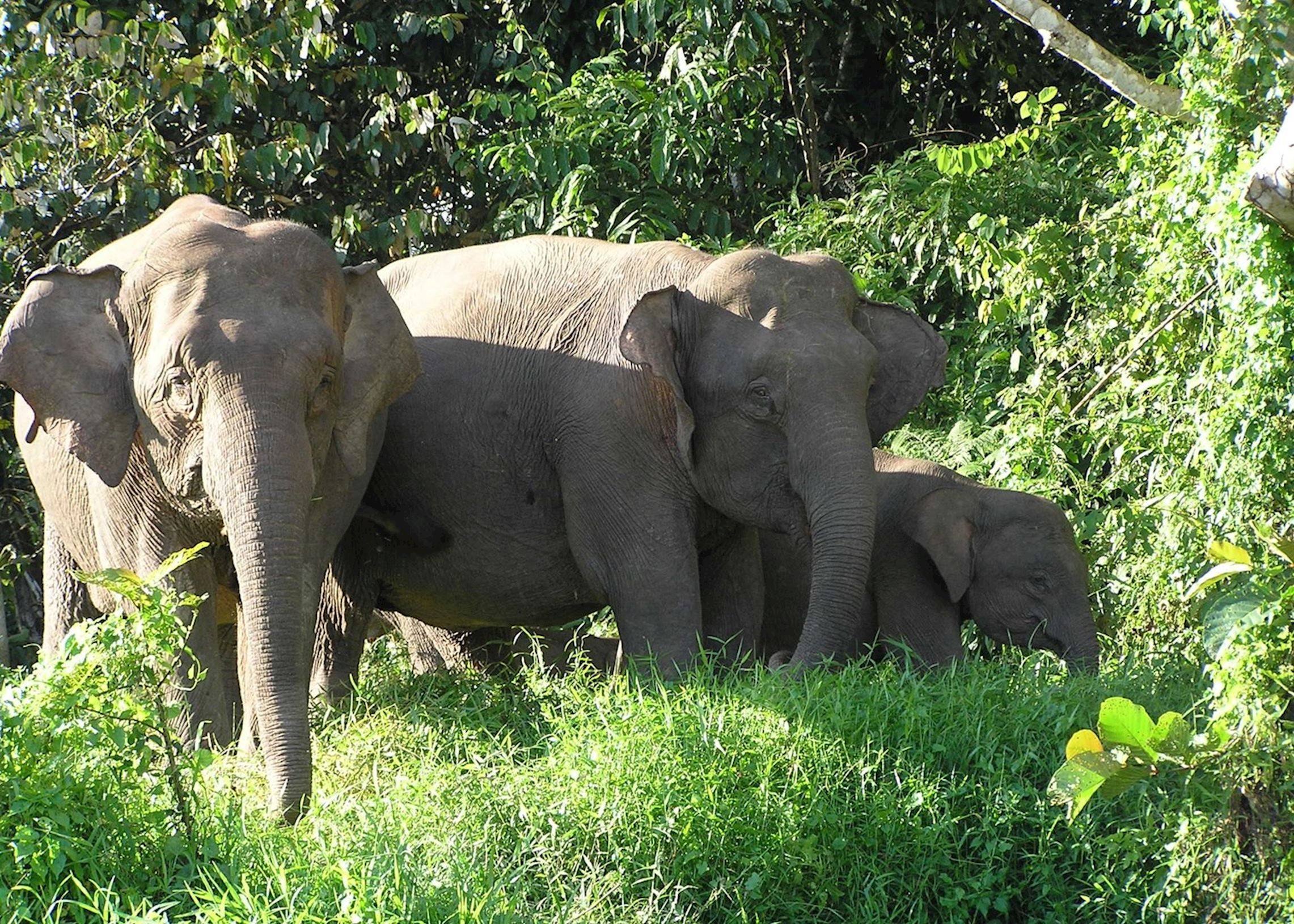 The wildlife viewing was exceptional but another interesting activity that we partook in was a tree-planting project, aimed at replanting areas of logged forest, working with the local village. It was a good thing to do as it felt as if the tourists were giving something back to the remarkable area, however small.
From Abai we transferred to the Borneo Rainforest Lodge in Danum Valley via boat and then car from Lahad Datu. Despite being slightly bumpy, the journey was actually quite exhilarating as we drove through dense primary rainforest to reach the lodge, seeing a troop of red leaf monkeys and a monitor lizard crossing the road on the way in.
It wasn't the accommodation or the food that made our time at Danum special, but — as at Abai — it was the excellence of our guide. His name was Denny and like myself he was nuts about wildlife, to the extent that when he wasn't guiding he still went looking for animals in his spare time! It's harder to see wildlife on jungle treks than on boat trips along the Kinabatangan River, but the great thing is that you experience the environment from a different perspective and see types of animals that you wouldn't see at Abai. If you want to see wild orangutans I would 100% recommend the Danum Valley.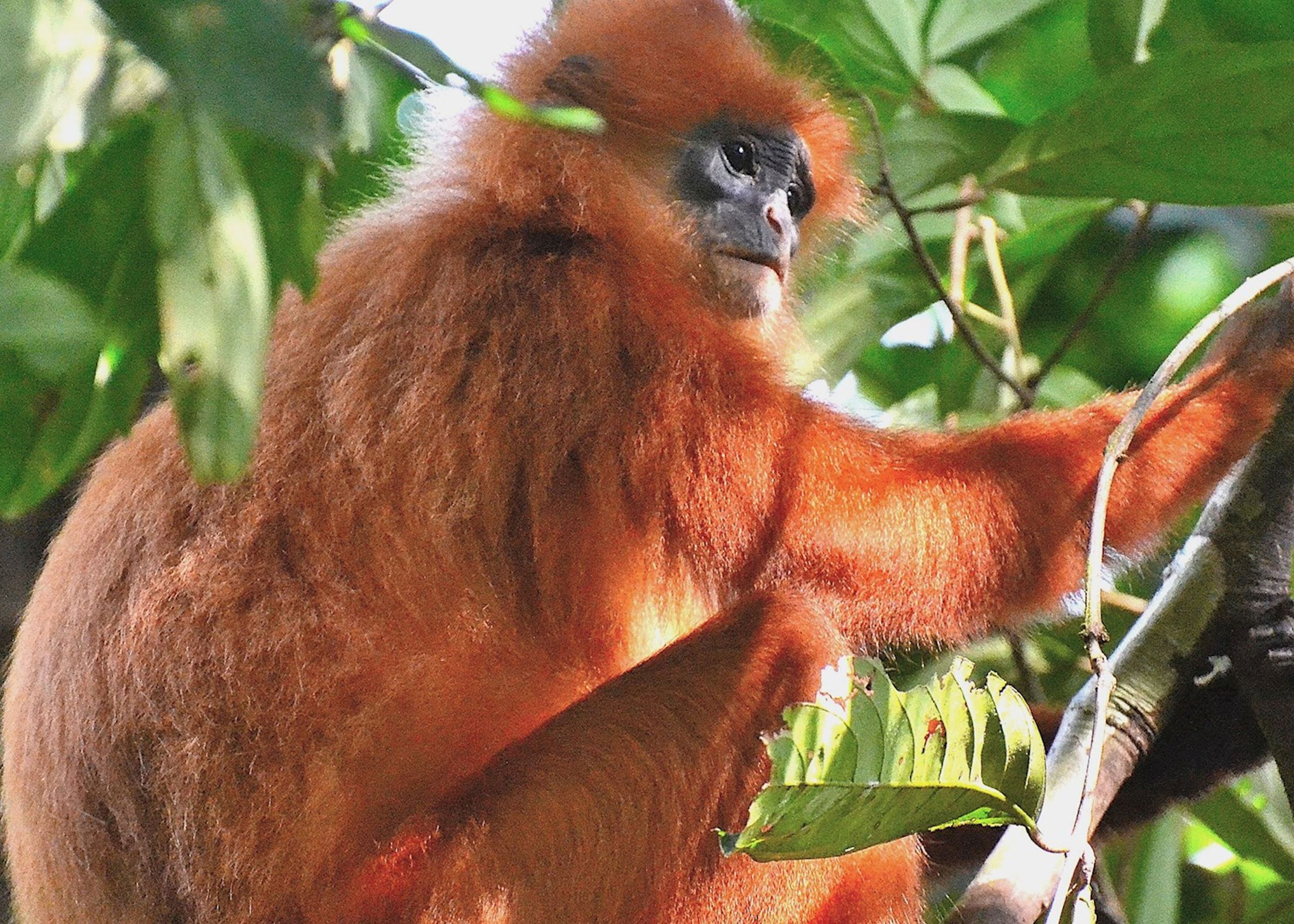 Almost every time we ventured out we saw orangutans, often different individuals exhibiting different behaviours and characteristics. Other wildlife included the strikingly beautiful red leaf monkeys, numerous macaques and an argus pheasant, which is better than it sounds — a very large and strange-looking bird! On night walks and a night drive we came across Malay civets and numerous species of frogs and lizards. We told Denny that we were interested in gibbons and asked whether it was possible to view them. After a lot of patience and hard work by Denny we found them! Wild gibbons are a sight to behold, very fast and majestic with their long legs and arms, not to mention their whooping territorial calls. The sighting of gibbons on two occasions in the Danum Valley was, for me, the ultimate wildlife sighting of the entire holiday.
Despite being exhausted and in need of a nice rest beside the pool at the lavish Shangri-La Rasa Ria resort in Kota Kinabalu we felt that our time in Borneo's rainforests and coral reefs has been absolutely incredible. It was undoubtedly the trip of a lifetime in a place that, for wildlife, must surely rival the top African safaris and Amazon adventures.
Tailor-made itinerary ideas in Borneo
Peninsular Malaysia and Malaysian Borneo combine easily together. On this trip, you can take in some of the wildlife and culture of Borneo along with a stay in a beautiful beach property on Tioman Island in Peninsular Malaysia.

This comprehensive itinerary will take you through the best of Sarawak and Sabah, exploring tribal heartlands, jungle regions, and remote rivers, travelling by boat and exploring on foot. Highlights include Batang Ai with its headhunter tribes, Mulu's underground cave systems, the orangutan of Sepilok, and the hornbills of Danum Valley. Finish all this with a relaxing stay at the exclusive Ocean Wing at the Shangri-La Rasa Ria.
Further reading