I would like to know about a 7-10 day trip for two to La Paz, Bolivia and maybe some nearby places. I would like to go to the witches market at La Paz, maybe with a local person. I would also like to have a cab or rental car with us. Could you give us an estimate please?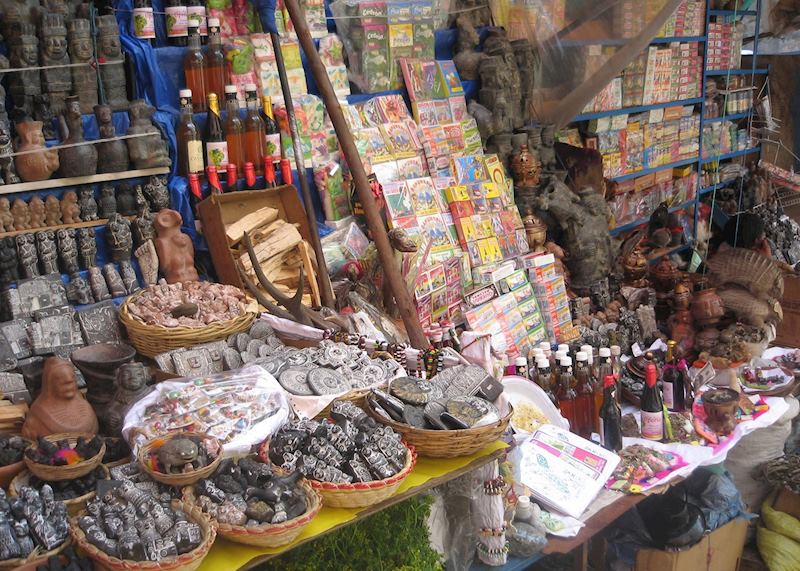 Answer
La Paz can make a great base for a trip within Bolivia, as it is relatively close to both the Amazon rainforest, Coroico and the famous Lake Titicaca. The city itself is also a favourite destination of mine — its bustling and lively atmosphere is great fun, and as well as the Witches' Market the city also boasts some wonderful churches and the intriguing Moon Valley. Here at Audley we can easily arrange private local guides, who can really help you get to grips with Bolivia's first city.
With 7-10 days to play with I would certainly recommend a trip to Lake Titicaca. This can be reached over the high Andes, and we can even arrange for you two spend a couple of nights in a local village on Sun Island, where you can hike to some isolated Inca ruins. You could also consider a trip to the Amazon — the national parks of Rurrenabaque are only a short flight away!
Costs for a trip such as this can vary greatly as it will also depend on what sort of accommodation you are looking for and whether you will like international flights included or not. I would suggest that a ten day trip based on La Paz and including two nights on Lake Titicaca and a trip to Coroico with private guiding would start form around $2000 USD (about £1,185) (excluding international flights). If you are interested in learning more please do let us know and we will be in touch!
Further Reading