Our latest USA brochure is packed full of new places and experiences. We look at some of the most exciting travel options in this wonderfully diverse destination.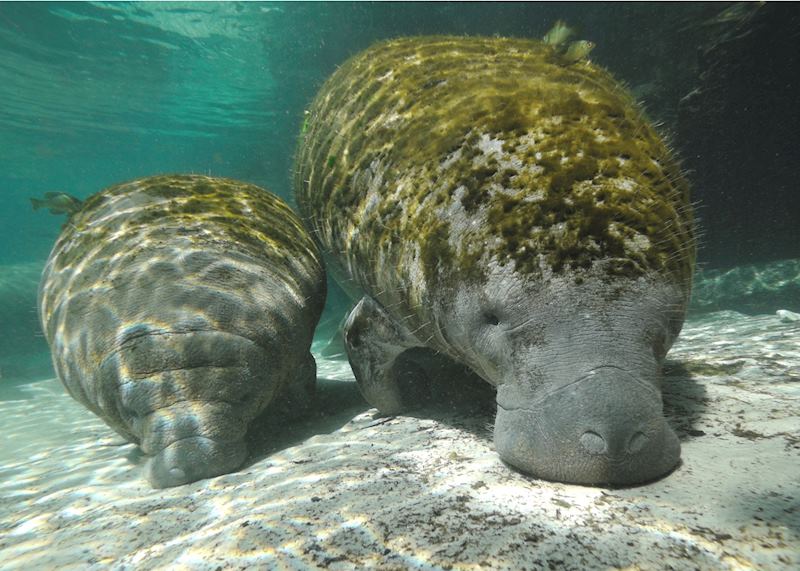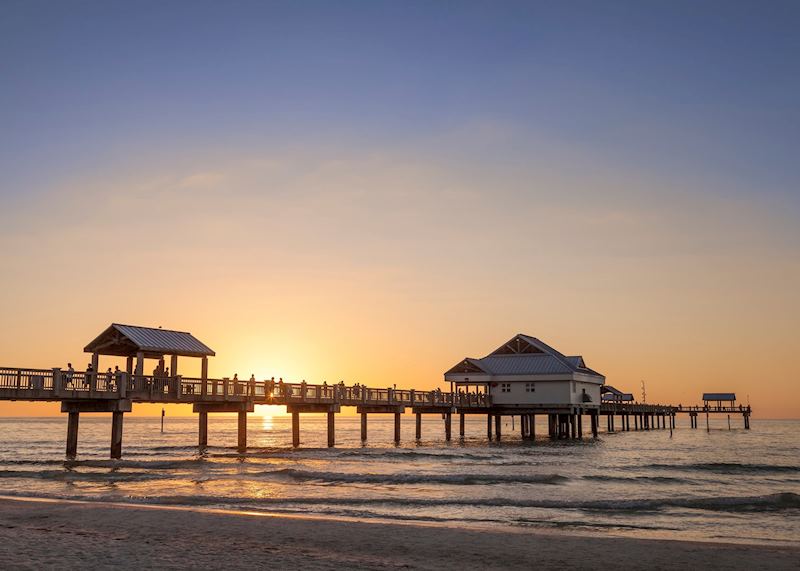 Swimming with manatees at Crystal River, Florida by Shannon
There are only a few places in the world where you can swim with these graceful sea cows and one of them is Crystal River in Florida. The river is fed by hot springs, which keep its temperature at 20°C and provide ideal conditions for the manatees in winter when the waters in the Gulf of Mexico cool down. Travelling by boat with just five other people, our guide showed us where we had the best chance of getting close to the manatees.
Little Havana walking tour in Miami, Florida by Nikki
Miami's downtown area is a bastion of Hispanic culture. The aroma of Cuban coffee fills the air, elderly men play dominoes on outdoor tables, cigar-makers roll their leaves in shopfronts, and monuments and murals to heroes past and present cover the walls. On this tour I was introduced to the locals and got to sample old Havana delicacies such as empanadas, homemade Azucar ice cream, sweet guarapo juice and Cuban mojitos.
Hitting the road in the Florida Panhandle by Fay
The Florida Panhandle is a region of oak-lined roads, pristine natural springs and irresistible southern charm. On my recent visit I went to St Andrews State Park, known for sugar-white sands, emerald waters and Shell Island, a beautiful natural barrier isle. I took a picnic and enjoyed a day of strolling along the dunes, watching wildlife and swimming in both the Gulf of Mexico and the Grand Lagoon.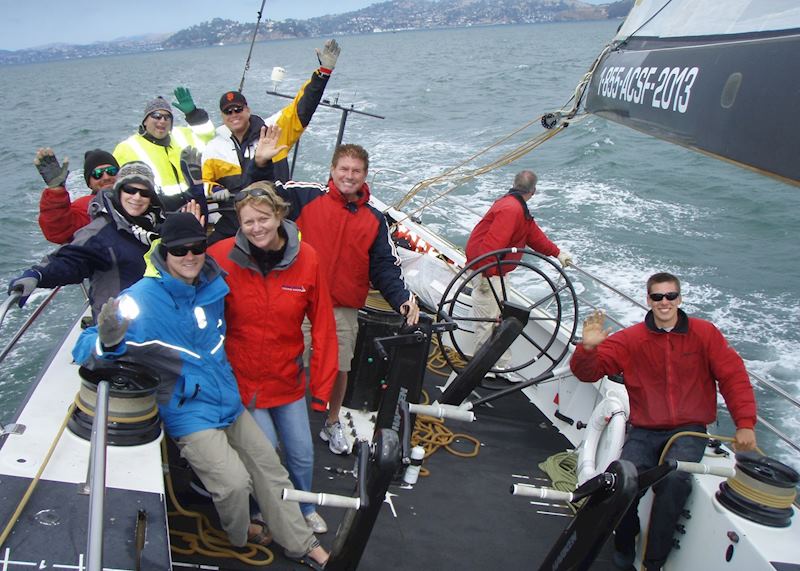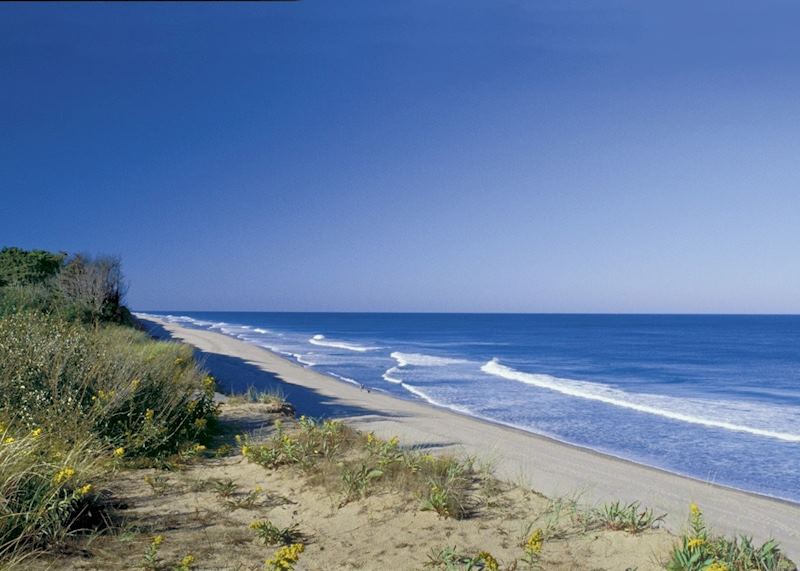 Racing a yacht around San Francisco Bay, California by Carl
A memorable way to experience the beauty of San Francisco Bay is aboard the USA 76, an International America's Cup Class racing yacht with a fully experienced crew. It holds a maximum of 20 passengers, so there's ample opportunity to take a turn at the helm. As we raced across San Francisco Bay, it was great fun to get involved hoisting the sails (but be prepared for aching arms afterwards). Alternatively, simply sit back and enjoy the ride.
Sand dune tours at Cape Cod, Massachusetts by Matt
The sand dunes that hug the northern coastline of Cape Cod are a National Seashore protected area. This beautiful windswept landscape has looked upon many famous landings and shipwrecks, and has inspired writers and artists alike. A 4x4 trip is definitely the best way to explore here. There were just eight passengers in our comfortable vehicle, and we bounced up and over the majestic dunes, which seemed to stretch on forever.
Explore Isle Royale National Park, Michigan by Tom
Isle Royale is a haven for walkers and kayakers, and offers an idyllic escape from the modern world. Largely forested, this rugged and isolated island is known for its significant wolf and moose populations, but beavers, foxes and loons also exist here in large numbers. Dressed in my waterproofs and a good pair of boots, I made some early starts and was rewarded with a couple of very up-close moose sightings.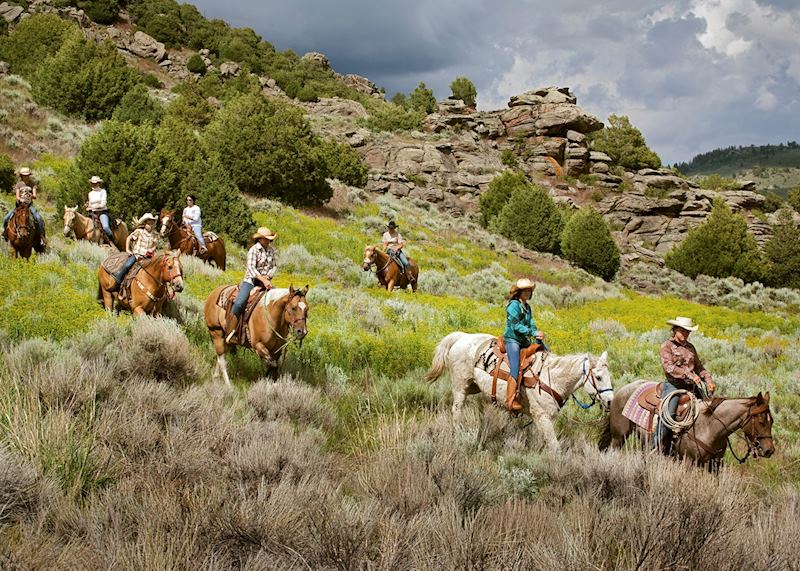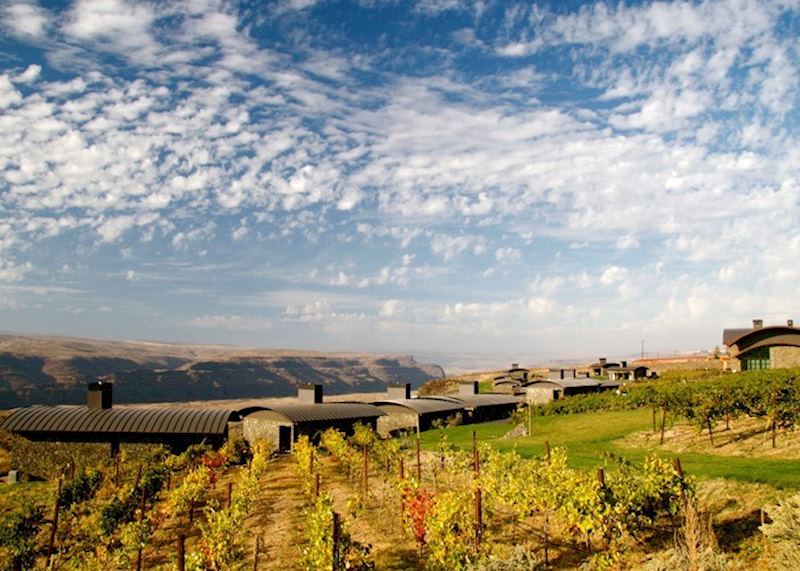 Experience life on the ranch in Southern Wyoming, by Danielle
Brush Creek Ranch offers travellers an exciting ranch experience alongside luxurious, fully inclusive comfort and warm Wyoming hospitality. The highlight of my stay was the variety of guided activities: from fishing, horse riding, mountain biking, clay pigeon shooting and archery, to yoga and indulgent spa experiences. It also offers a full range of activities for children from the age of four upwards, making it a fantastic option for families.
Learn from the sommeliers at Cave B Estate in Washington State, by Emma
Cave B Estate Winery and Resort offers an excellent opportunity for visitors to not only taste some fantastic local wine but also learn how it is made. With views of its vineyards, the Columbia River and dramatic gorge scenery, it's an ideal setting for pure relaxation. My favourite experience was the wonderful wine tutorial, the sommeliers were incredibly knowledgeable. The cliffside swimming pool was my favourite place to unwind with a glass in hand.
Plan a trip to the USA

Start thinking about your experience. These itineraries are simply suggestions for how you could enjoy some of the same experiences as our specialists. They're just for inspiration, because your trip will be created around your particular tastes.
View All Tours in The USA
Further Reading