Carl, USA Specialist
After graduating from the University of Birmingham in 2005 with a degree in Economics and Geography, Carl spent the next couple of years 'working to travel' - until the penny finally dropped, and he sought work in the travel industry. Since then he's spent five years working as a tour guide around Europe, has lived and worked in Australia and New Zealand, and spent his free time travelling the globe.
Carl first visited the USA in 2007, and his unforgettable road-trip through California and Nevada sparked a love affair with this incredible country. Since then Carl has returned on several occasions, travelling coast to coast and soaking up everything that America has to offer. From cycling across the Golden Gate Bridge to watching big-wave surfing in Hawaii, listening to country music in Nashville to flying over the Grand Canyon, many of Carl's favourite travel memories have been made in the States. It was the opportunity to share the delights of the USA with others which led Carl to join the Audley team in 2014.
Speak to Carl

Start planning your trip to Canada & the USA with Carl by calling 01993 838 711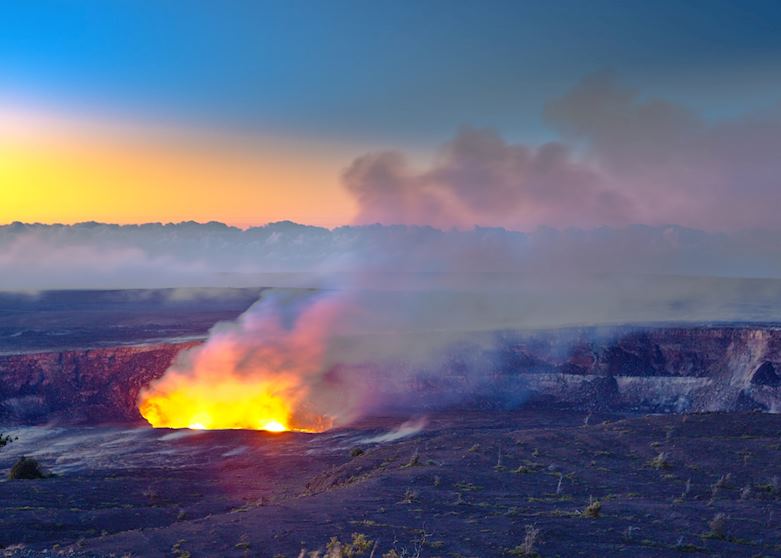 Hawaii
The largest Hawaiian island is confusingly also called Hawaii, but helpfully the locals simply call it 'Big Island'. The dry, sunny west coast has stunning full service resorts and excellent beaches, but travel to the island's southeast and you're in another world - a land of rainforest and volcanoes. And don't forget the lush green valleys and hidden waterfalls of the east coast! Where else can you snorkel with manta rays one night, and stargaze from 13000ft the next? The other Hawaiian islands are all beautiful, distinct and fabulous destinations, but for me Big Island has it all.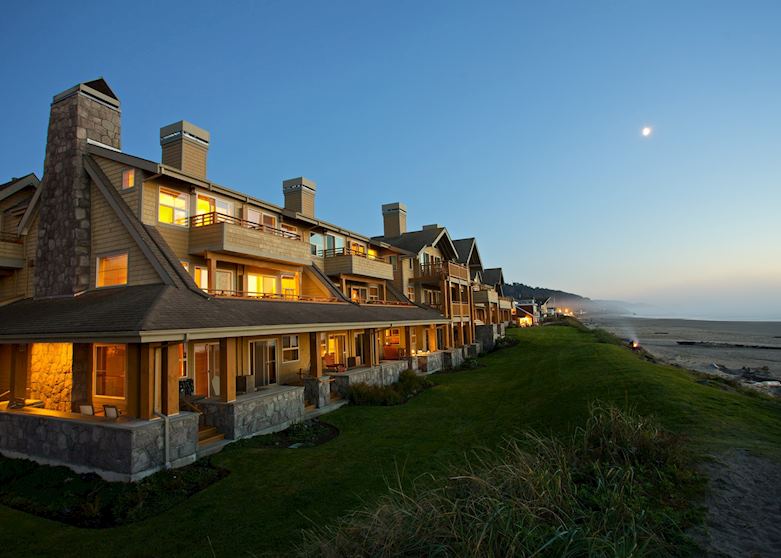 USA
On the wide sandy expanses of Oregon's gorgeous Cannon Beach stands the monolith of Haystack Rock. This giant rocky sentinel appears to have been dropped from space and constantly draws the eye - so it's handy that you can see it from your balcony at Ocean Lodge. This charming beachside accommodation is a modern property with a vintage feel. Rooms are beautifully appointed and the cosy fire-lit communal areas are the perfect place to unwind with a coffee, and of course one of the deliciously naughty cookies, which are freshly baked each day for guests.
I'll never forget when…
I've always had a fascination with space and the night sky, so I jumped at the chance to go on a stargazing excursion in Hawaii. The summit of Mauna Kea on Big Island stands a little under 14000ft. Add in minimal air moisture and light pollution, and you've got the best stargazing spot in the world. The 14 giant observatories worth a combined $1bn are also a giveaway. After watching a gorgeous sunset from the summit, our small group descended to 9000ft to stargaze through a top of the range telescope. After spying various galaxies, constellations and even Mars, we ended by zooming in on the moon - the clarity and detail of each individual crater was breathtaking.