Despite spanning the width of a continent, the USA sometimes gets reduced to a handful of well-known film locations — the California coast, the New York City skyline, Disney World and the Grand Canyon. Which is a shame, because there's much more to do and see in this vast and varied country. Break away from the Hollywood settings to discover America's fairytale forests and Wild West towns.
Our USA specialists visit regularly to seek out the national parks and unspoiled islands that have managed to elude the spotlight. Here they help you uncover the hinterlands and hidden corners of the United States.
Olympic National Park, Washington
By Bianca
On my most recent visit to Olympic National Park, I was admiring the view from Lake Quinault Lodge when a bright, darting shape caught my eye. A hummingbird was eating at the feeder outside the window next to me. Then I saw another shape and another… In the end, I lost count of the dozens of jewel-like birds flitting around the feeders.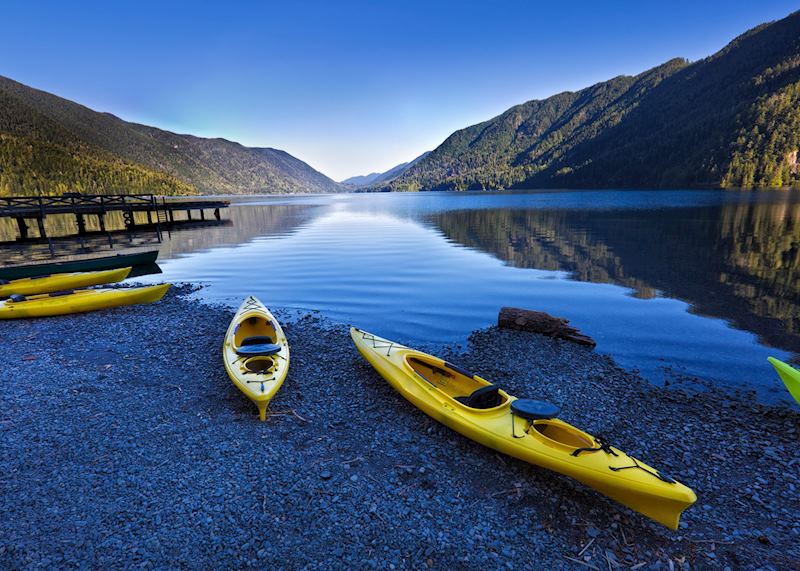 Hummingbirds are usually very territorial, so it was a rare treat to see such a congregation. But not a surprise. Olympic is an enchanting place.
Sprawling and unspoiled, this coastal peninsula contains one of the richest ecosystems in the USA, largely unaffected by humans. You'll find crystalline lakes and glacial mountain peaks, pristine alpine meadows and swift rivers, as well as driftwood beaches and abundant wildlife like the majestic Roosevelt elk.
If it's a clear day, I suggest heading to the windswept Hurricane Ridge. The most accessible mountain area in the park, it offers panoramic views of deep valleys and snow-capped mountains fading into the blue distance. From here you can choose from many routes, which range from short and level paved paths to narrow dirt trails that descend 1500 m (5,000 ft) to subalpine lakes.
As spectacular as those views are, however, my first choice is a hike along the Hall of Mosses in the Hoh Rain Forest. The misty footpaths and wooden bridges seem dwarfed by the soaring height of the fern-fringed cedars. A thick carpet of green moss blurs the outlines of stones and tree trunks into otherworldly shapes. This short trail is like a walk through the wilder edges of fairyland.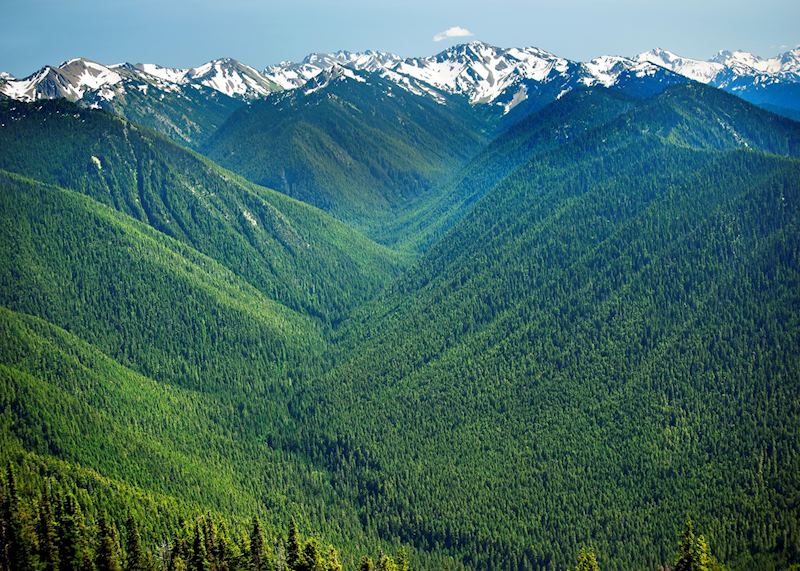 Molokai, Hawaii
By Alex
The problem with a place that exudes such natural beauty is that it's often very crowded, and Hawaii's most popular islands are no exception. If you want the tropical pleasures of the Hawaiian Islands without throngs of visitors, allow me to suggest Molokai.
Known as 'the friendly island,' this is where you go if you want to unplug and unwind. You can luxuriate in your solitude as you walk along the soft sand of the palm-fringed beaches, never seeing another soul. If you're feeling more active, you can hike through the rainforest to see silvery waterfalls that spill down steep green mountainsides.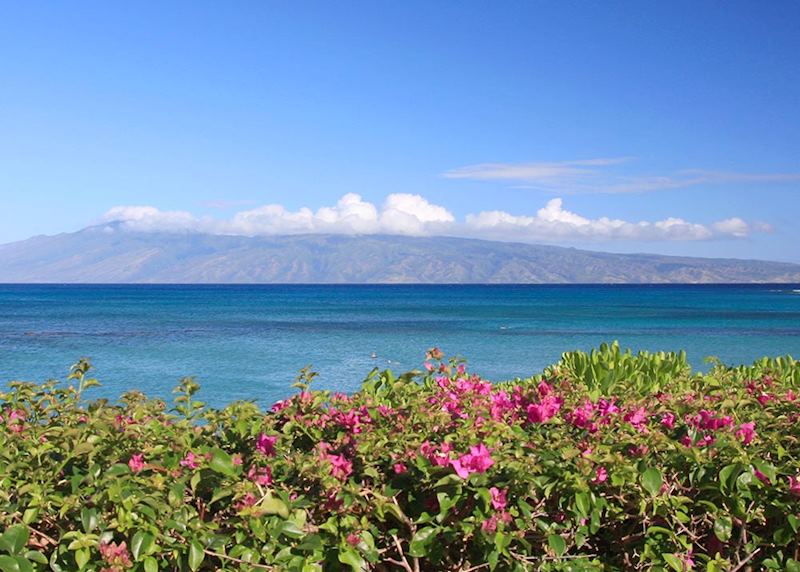 The island's rural character means that you won't find any luxe spas or high-end shopping districts on Molokai. There's only one main road, and the last time I visited I was one of just seven other guests at the island's lone hotel. Visitors fly in on a tiny prop plane and land on an airstrip that sometimes has cattle grazing alongside it.
Despite its slow pace and relative isolation, Molokai has a fascinating history. Tradition holds that the art of hula dancing was born here; the island hosts an annual festival, Molokai Ka Hula Piko, dedicated to the dance.
Deadwood, South Dakota
By Bianca
Walking down the main street in Deadwood, South Dakota is like stepping back in time — or onto the set for the eponymous HBO television series, complete with a midday shootout.
Originally an illegal camp on Native American land, Deadwood ballooned into a violent boomtown thanks to the Black Hills Gold Rush in 1874. Wild, raw and almost completely lawless, this frontier town was one of the few places that actually lived up to the often-embellished stories of the Wild West.
Its reputation was built by many of the larger-than-life personalities who populate American myths. Gunfighter, gambler and showman Wild Bill Hickok was murdered in Deadwood, shot while holding a poker hand full of aces and eights (known now as a 'dead man's hand'). Calamity Jane also lived and died here.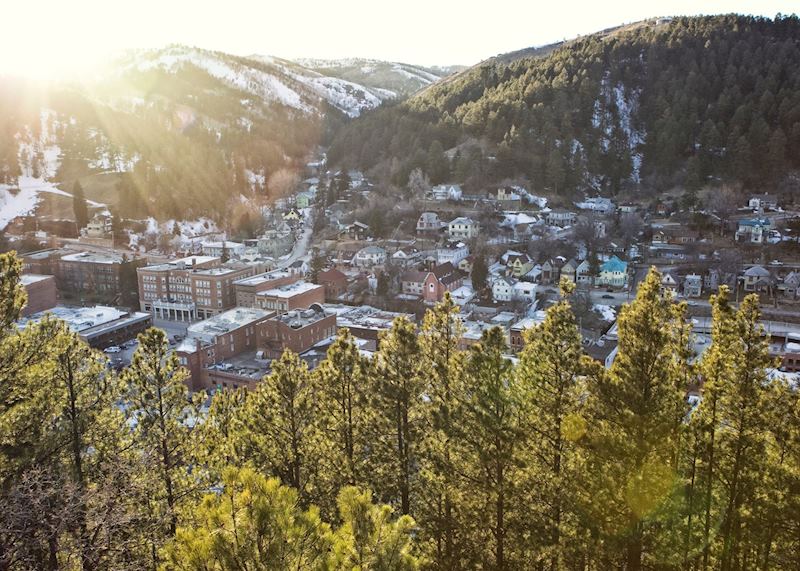 Thanks to careful preservation and dedicated reenactors, Deadwood continues to exude a rough cowboy charm. Downtown still boasts many of its original buildings and you can watch a (staged) shootout right on the main street.
The bar where Wild Bill was shot, Saloon 10, keeps history alive with sawdust on the floor and Bill's chair nailed to the wall over the door. This is where I like to stop for a drink. If I'm hungry, I head upstairs to the Deadwood Social Club for some of the town's best steaks.
Behind all the historic façades, many of the town's buildings conceal slightly garish casinos. The interior decor may clash with the Old West feel, but it matches the original spirit of Deadwood, which was well known for its dedication to gambling.
If you're more interested in history than poker, I suggest a guided tour that explains the town's sometimes-sordid history. The tour includes a visit to nearby Mount Moriah Cemetery, where many of the town's notable residents are buried. Not only is the graveyard an important historic site, it also offers a sweeping view of the valley and the town.
Trip idea: On the trail of the Bison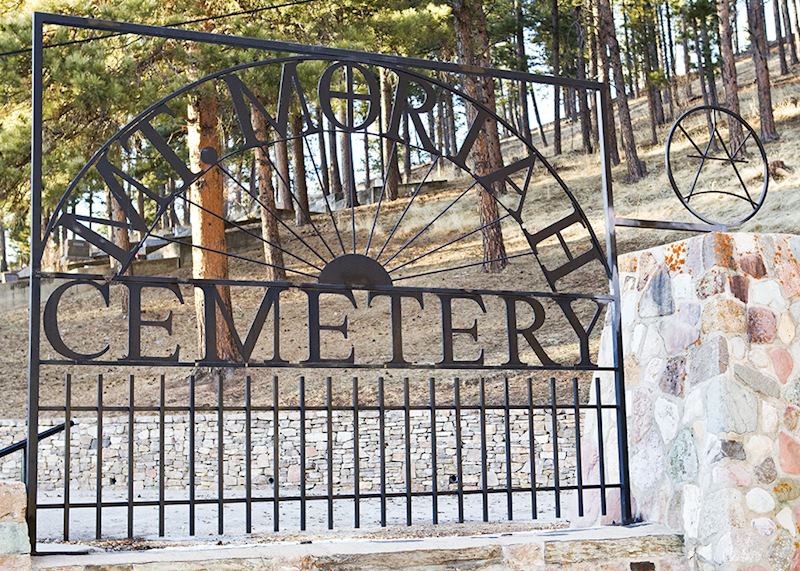 Anna Maria Island, Florida
By Alice
Just a one-hour drive from the hustle and bustle of Tampa and Clearwater, Anna Maria Island has an old-fashioned appeal that can be hard to find. It's full of sun-faded clapboard buildings, beach bars and boardwalks, making it my preferred destination when I want to get away from the high-energy buzz of Florida's more popular cities.
This narrow barrier island is located at the mouth of Tampa Bay on the state's west coast. The gulf-side location means its beaches have calmer and shallower waters than the ocean side, which is good for families with children. You're also more likely to spot wildlife, like dolphins, roseate spoonbills, snowy egrets and bald eagles.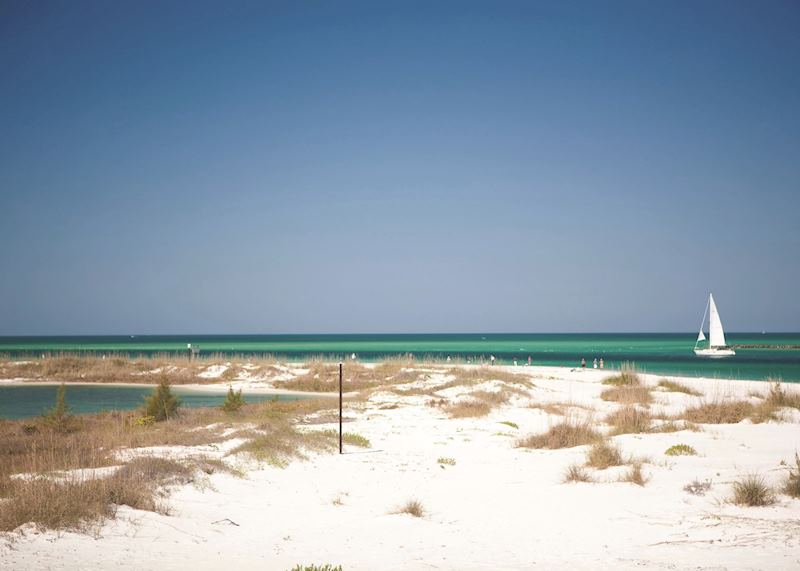 Soft white-sand beaches are narrow but plentiful along all 11 km (seven miles) of the coast, providing a lovely setting for jet skiing and kayaking. There are also trails for walking and cycling.
Another benefit of its west-coast location is that visitors can enjoy vivid sunsets over the Gulf of Mexico. The Beach Bistro on Holmes Beach is a lovely place to watch the sun go down while indulging in a romantic dinner of local seafood. But to really capture the spirit of Anna Maria, I love the laid-back vibe of the Sandbar Restaurant. Located right on the beach, it's got outdoor tables and a relaxed ambience that embodies everything I love about this island.
Block Island, Rhode Island
By Alex
Though it's just a brief ferry ride from Newport, Block Island seems like a world apart. This tiny unspoiled speck of land off the Rhode Island coast boasts quiet, simple pleasures that are far removed from the Gilded Age excess of the area's historic mansions. When I lived in the U.S., as a child, this was where my family would go on holiday and the island is the setting for some of my fondest memories.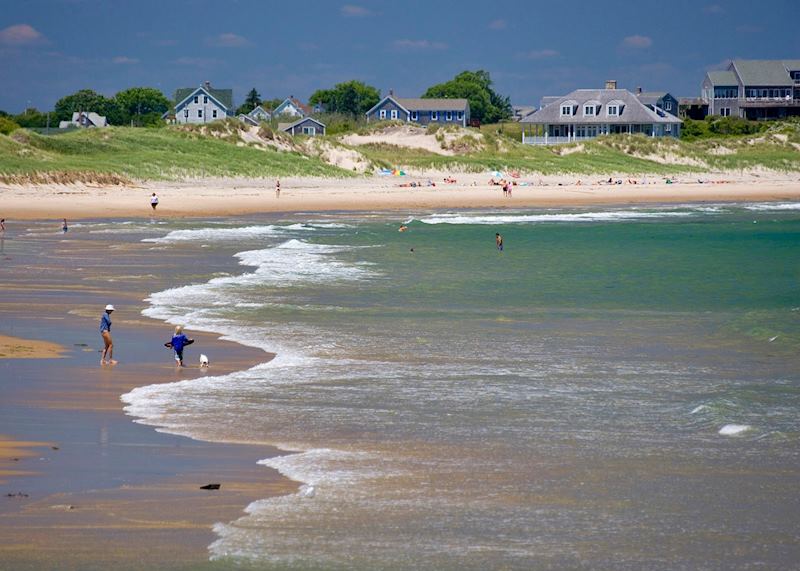 The island's only village, Old Harbor, is filled with sprawling Victorian hotels, saltwater taffy shops and small boutiques. Ferries from the mainland dock here, alongside a handful of local fishing boats that are still plying the New England waters. The town seems unchanged from the late 19th century, unmarred by franchised shops or restaurants.
Outside of town, the island's landscape unfolds into a series of gentle hills, tidy farmland and sweet-water ponds, as well as miles of beaches. There's not much to do here, making it a great place to end a busy trip. Spend a day taking long walks along the water or riding a bicycle to admire the ocean views. You can rent kayaks, charter a sailboat or go swimming, too.
The island is a popular migration flyover, and the bird and wildlife refuge at its northern tip is an excellent spot for birdwatching. In addition to lots of shore birds, wading birds and songbirds, you're likely to see peregrine falcons, red-tailed hawks and American woodcocks. The threatened northern harrier also nests and feeds on the island.