I would like to visit Vietnam and Cambodia with my husband and a couple of friends. I have coeliac disease and it's essential there is no gluten in my diet. Friends have advised me not to visit these countries, assuming I will find it difficult to find suitable meals. I would be interested to find out your view on this before I take my plans any further? If you could reply to me by email it would be much appreciated.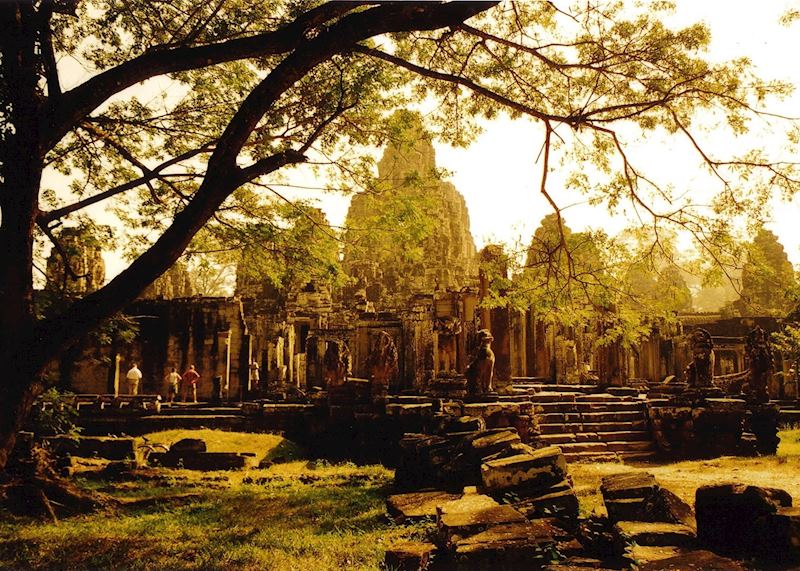 Answer
Thank you for contacting us about your concern regarding the ability of hotels and restaurants in Cambodia and Vietnam to cater for your dietary needs. I am one of the senior specialists for Cambodia and Vietnam here at Audley Travel and I used to live in Cambodia, during which time I travelled extensively throughout the region. I therefore am very familiar with the cuisine and the catering abilities of the area.
We quite often have clients who travel to Vietnam and Cambodia and who have fairly restrictive dietary needs such as coeliac. We have a number of sentences which we have had translated into Khmer script and into Vietnamese that clients can take with them when they travel. This means local guides and hotels and restaurants are fully informed as to the requirements of such diets, so that there is no room for confusion. Most hotels that we use are now very able to cope with catering for such dietary needs and we also offer a list of recommended restaurants in each location that our clients can visit which we know are of a good quality and therefore much more likely to be able to help.
Generally speaking, gluten appears much less often in the cuisine of Vietnam and Cambodia then it does here and so it is that much easier to avoid it. That said, I know that some soy sauces have wheat in them so unless the chef is using a wheat free variety such as San-J then you would need to be wary of stir fries, etc. Obviously rice is aplenty in this part of the world and don't worry about 'glutinous' rice either, better known there as sticky rice, as it is glutinous only in that it is sticky, not containing gluten.
Inevitably you will have a more restricted diet when there but it is still perfectly possible to enjoy a fantastic trip to Vietnam and Cambodia and eat some lovely food. They are wonderful destinations and I would strongly advise you don't let worries about the food from preventing you from enjoying a trip there. I have had a number of clients who were coeliac and came back raving about their trips!
If I can help you plan a trip there please do let me know and I would be delighted to help.
- Answered by Mark Hotham
Related links