Tailor-make your visit to Southeast Asia to include some of our top UNESCO sites
Within Indochina (Cambodia, Laos and Vietnam), there's an ever-growing list of UNESCO World Heritage Sites to include in your trip. From the mysterious Plain of Jars in Laos, to the sparkling waters of Halong Bay in Vietnam, we recommend seeing why these places have been afforded special preservation status firsthand.
UNESCO sites of Cambodia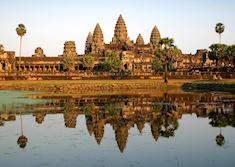 Exploring the temples at Angkor is a truly memorable experience. Angkor Wat is arguably the most impressive of all the Angkor temples, and reportedly the largest religious structure in the world.
UNESCO sites of Laos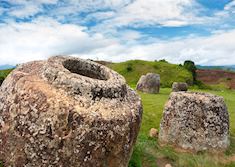 Hundreds of mysterious megalithic stone jars are scattered across this UNESCO World Heritage Site on the Xieng Khouang plain, in the northeast of Laos.
UNESCO sites of Vietnam