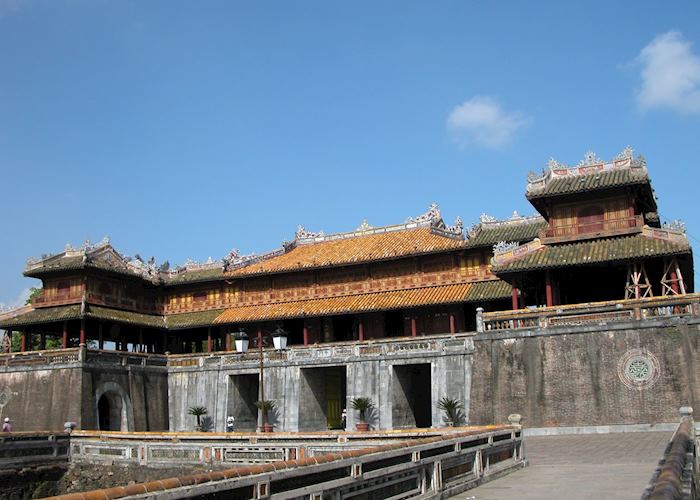 Visit Hue, Vietnam
This romantic city is the best place to experience the country's imperial past. Other highlights include the atmospheric tunnels at Vinh Moc and the battle site of Khe Sanh.
Hue, Vietnam
Backed by the mountains of the Annamite Cordillera and set on the beautiful Perfume River, this is the best place to experience the country's imperial past.
The last imperial family, the Nguyens, ruled under French protection from 1802 to 1945 and their mausoleums compete in scale and grandeur as they line the valley as it leads up to the hills. Lavishly squandering their country's wealth and manpower, these mausoleums are amongst the country's most poignant sights. They are not the only attractions here though.
You can board a boat and travel to the Thien Mu Pagoda, dating back to 1602 and surrounded by graceful gardens, or explore Hue's more recent past: the former Demilitarized Zone, the atmospheric tunnels at Vinh Moc and the battle sites of Khe Sanh and the Citadel.
Speak to someone who's been there
Start planning your tailor-made trip by calling one of our Vietnam specialists on 01993 838 140
Places & hotels on the map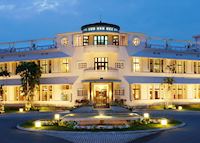 Nicely positioned on the banks of the Perfume River and just a stones throw away from the City's imposing Citadel, The La Residence Hotel and Spa is a stylish and luxurious option in the heart of Hue.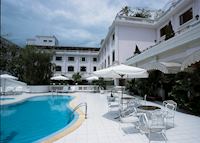 There are only a few choices for good accommodation in Hue and this is one of the best in town. It is centrally located and offers comfortable facilities for your stay in Hue.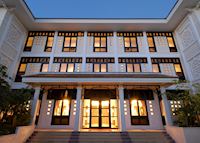 This charming hotel is a practical training centre operated by the Hue Tourism School, and it is located a short walk from the river and restaurants.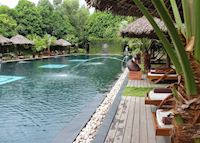 The Pilgrimage Village harmoniously combines the natural environment and local culture.
During a two-hour journey upriver you can first explore Thien Mu Pagoda, a serene and picturesque landmark which is also an important Buddhist site.
Located near the ancient citadel in a peaceful suburb of Hue the Y Thao cooking school is a truly unique way to learn more about Vietnamese cuisine and of course lend a hand in creating a culinary masterpiece.
Crossing to the north bank of the Perfume River, you will enter the imposing moated Citadel, built by Emperor Gia Long in 1804.