Jackie, Egypt & Jordan Specialist
I moved to Germany shortly after graduation, thirsty to experience cultures unlike my own. Living in Europe allowed me to travel the continent, before eventually taking the plunge and exploring the Middle East for the first time. I was immediately hooked. The vibrancy of the Middle East is captivating — it's a clashing of worlds, modern and traditional, ancient and 21st century. I found myself returning frequently, before finally becoming an Egypt and Jordan specialist at Audley.
What I love most about the Middle East is its complexity: avant garde architecture and ancient ruins, ostentatious consumerism and deep-rooted tradition, turquoise seas and vast deserts. From the food and hospitality to the history and culture, and bazaars and coffee shops, it's a sensory delight. Luxor and Petra offer ancient splendour, Wadi Rum adventure and Bedouin culture, and the Red Sea the perfect place to relax. It has an allure that never seems to dwindle.
Speak to Jackie

Start planning your trip to Middle East with Jackie
Q&A with Jackie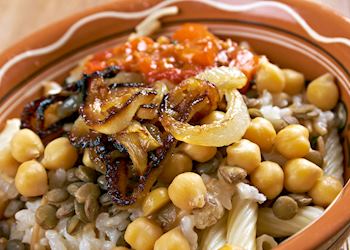 What's the best local dish you've tasted?
Rice, lentils, chickpeas, a few different types of pasta: it's an odd mixture of ingredients, but assemble it all on a plate with a spicy tomato sauce, vinegar and crispy fried onions and you have Egypt's national dish, kushari. Somehow the Italian, Indian and Middle Eastern influences come together perfectly. The sweet smell of tomatoes lures you in, but it's the variety of textures and tastes that keeps you coming back for more. You'll find it on street stalls, in restaurants and in every Egyptian home and it is the last dish I eat before leaving and the one I look forward to most on return.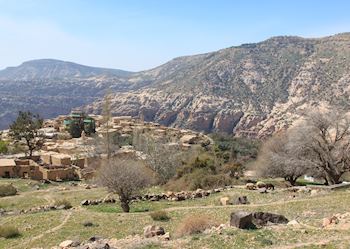 What's your most vivid travel moment?
I was hiking in Jordan's Dana Nature Reserve when, a few hours in, my guide led me from the trail to follow the path of a trickling stream surrounded by bamboo. After a few minutes he indicated to a rock by the stream, told me to have a seat, and proceeded to gather sticks and kindling. Before I knew it, he had a fire going and a kettle boiling. It was such a humbling experience to sit there sharing a cup of sweet tea and enjoying the sights and sounds of nature, just like shepherds have been doing in the area for generations.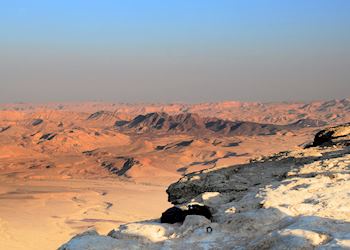 Where would you love to travel next?
Having spent time in Israel's bustling cites, I would love the chance to see more of the country's natural beauty. The desert landscapes in Jordan and Morocco left a great impression on me and I'd love to hike through the Negev Desert's ancient rock formations and see the enormous Ramon Crater.