Nik, Latin America Specialist
After completing a BSC at Bournemouth University, focusing on eco-tourism, Nik followed his love of nature and passion for travel and became a wildlife guide on a French campsite in the Cevennes. After two seasons he decided he needed more adventure and so moved to South America, where he travelled extensively, eventually finding a wildlife guiding role living in a tent in the Peruvian Amazon for six months. With the travel bug fully caught he then became an overland driver. This involved driving large, self-sufficient 4X4 trucks with tents and cooking equipment, all over the world; from Istanbul to Cape Town, or the southernmost tip of India, back to the UK.
During this time he never lost his love of wildlife or the beauty of Latin America and has been lucky enough to re-visit Guatemala and Belize through research trips with Audley. He has also extended his knowledge further afield with trips to both Antarctica, the Arctic in Svalbard and deep into the Arctic Circle, realising his dream to visit all seven continents. He has recently returned to his 'second home' of Peru and was thrilled to visit Costa Rica on a comprehensive trip that now allows him to advise Audley clients on the most recent developments in country.
Nik's other interests include music, sport and photography.
Speak to Nik

Start planning your tailor-made trip with Nik by calling 01993 838 668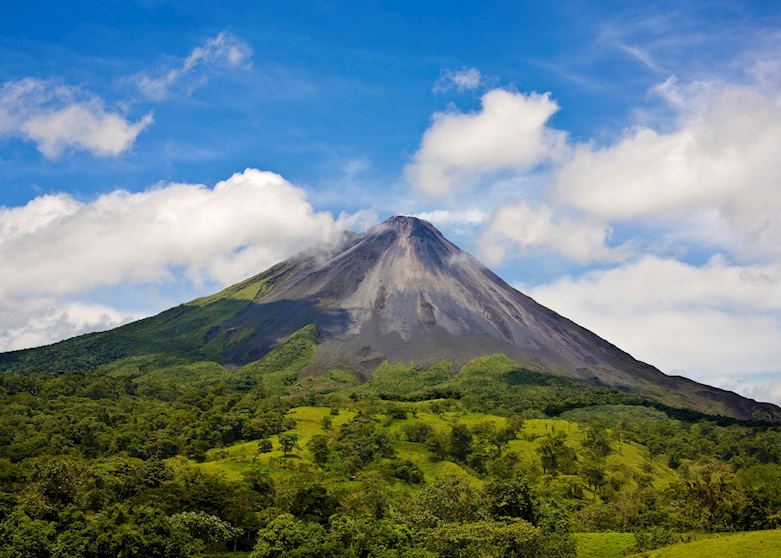 Costa Rica
What a destination this is! Positioned within Costa Rica's fertile northern lowlands, the Arenal Volcano is an unavoidable presence while travelling within this part of the country. It is tall and imposing and has a reputation that precedes itself. Arenal's perfectly symmetrical shape makes it a sightseer's dream, while its abundance of outdoor activities makes it an easy place to check things off your "must-do in Costa Rica" list.
The volcano recently entered into an indeterminate resting phase for lava activity. So for the time being, visitors will be unable to watch the much-loved explosions but this isn't all the area has to offer! There are mountains to be hiked, biked or explored by horse. There are lakes to be fished and rivers to be rafted as well as a wealth of rainforest to be explored on foot to spot a wide range of beautiful wildlife or fly through the canopy on zip-lines or more sedate cable cars. Once you have tired yourself out with all this excitement you can relax in one of the many naturally occurring hot springs with a cocktail in hand!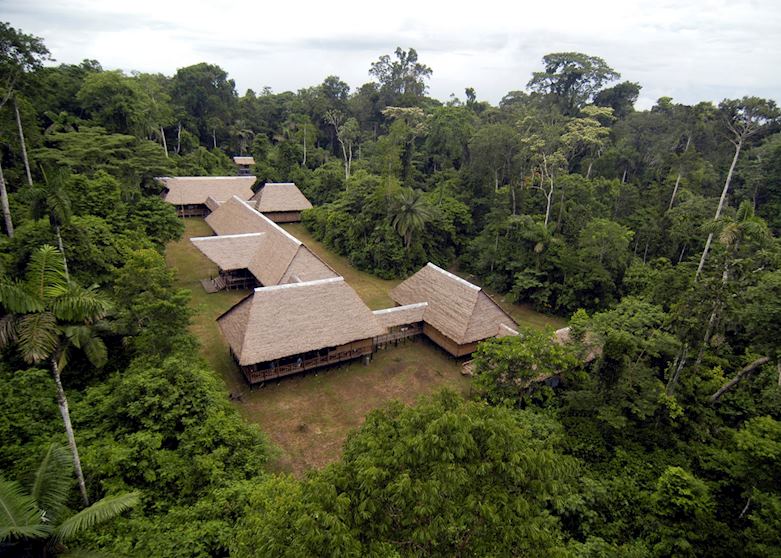 Peru
A fantastic lodge close to nature in a remote setting far from any human contact (it takes 2 days on a boat to get there!). The lodge is simple but comfortable serving excellent food and with incredibly knowledgeable guides. A birdwatcher's paradise and walking distance from a Macaw Clay lick where Parakeets, Parrots and all species of Macaw come to get extra salts during their mating season.
Other species I saw were Trogons, Toucans, Tanagers, Kingfishers and the rare Agami Heron. Birds are not the only wildlife spectacle you are there to spot as there are plenty of monkeys around the lodge including Dusky Titi, Spider Monkey, Brown Capuchin and you will normally be woken by the Red Howler monkeys! Tapirs, Sloths and the illusive Jaguar have all been seen here and the night walks are full of all sorts of wonderful things including Poison Dart Frogs, Snakes, Tarantula and Whip Scorpions. Overall a wonderful Amazon experience with excellent wildlife viewing opportunities.
I'll never forget when…
I had so many memorable wildlife experiences in Costa Rica, from seeing my first sloth to waking up to the sound of howler monkeys above my head or heading into the surf with turtles, but it really is the bird life that sticks in my memory. If it wasn't the hummingbirds flitting around wherever I turned, then getting to see the Resplendent Quetzal in the cloud forest of Monteverde was something I will never forget.