The best time to visit Cyprus is either side of the peak summer heat, in the months of May, June, September and October. During these months, the temperatures are warm enough for swimming, but not uncomfortably hot. Also, the crowds are much thinner, so it's easier to enjoy the sand, sights and more active pursuits.
Blessed with a sunny Mediterranean climate, Cyprus can be a year-round destination, depending on where you want to go and what you'd like to do. When the mercury rises in July and August, the beaches are busy with sunseekers, while the island's mountainous interior is cooler. During the winter months from November to March, you can expect mild weather and sunny skies. This makes it a great option if you want to soak up the sun or explore the island's excellent historical attractions.
Creating tailor-made tours for over 25 years
Excellent
TrustScore

4.7 | 3419 reviews
Month-by-month guide for travelling in Cyprus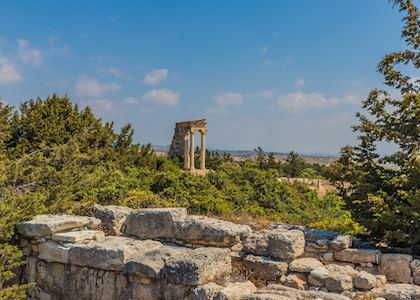 Visiting Cyprus in January - February
Temperatures are cool, but due to the Mediterranean climate, never cold. Midday temperatures generally hover between 13-17°C (high 50s °F). Crowds are thinner during these months, meaning it's a good time to tour historical sights. You might experience some rain, however, and it will be too cold for swimming.
Events & Festivals
Epiphany, on 6th January, marks the end of the Christmas season with a procession and loukoumades, sweet, donut-like snacks that are tossed onto roofs to keep away bad elves known as kallikantzaroi.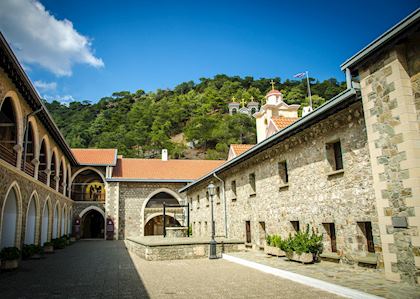 Visiting Cyprus in March - April
You'll find mild temperatures, little rain and sparse crowds, making it a good time to visit for sightseeing or to soak up the Mediterranean sun. Additionally, prices remain affordable. However, it's still cool to swim for all but the hardiest of souls. Orthodox Easter and Holy Week celebrations, which often fall in April, make it a festive time to visit.
Events & Festivals
Carnival celebrations, usually in March, mark the run-up to Lent. The largest is the Limassol Carnival, 12 days of festivities that culminate in the Grand Parade on the Sunday before Clean Monday.
Clean Monday is the start of Lent and a public holiday, celebrated with traditional fasting foods like shellfish as well as by flying kites.
Cyprus National Day, on the first of April, commemorates the creation of the National Organization of the Cypriot Struggle, which was created to protest British rule on the island.
The most important holiday of the Orthodox calendar is Easter, which is proceeded by Holy Week events like processions. It usually falls in April or early May.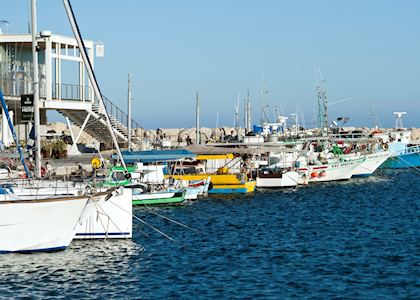 Visiting Cyprus in May - June
May and June are two of the best months to visit Cyprus. Clear skies and warm temperatures mean it's an excellent time to take advantage of pools and beaches. It's also still comfortable enough for sightseeing, especially if you start early. Crowds are starting to increase, but haven't reached the density you'll find later in the season.
Events & Festivals
Held on the first Sunday in May, Anthestiria (the Festival of Flowers) fetes the arrival of spring with an elaborate parade featuring floats made entirely of flowers.
The most important holiday of the Orthodox calendar is Easter, which is proceeded by Holy Week events like processions. It usually falls in April or early May.
Celebrated 50 days after Easter, Kataklysmos is a water festival dedicated to Noah's salvation from the flood, with boat races and water-throwing competitions.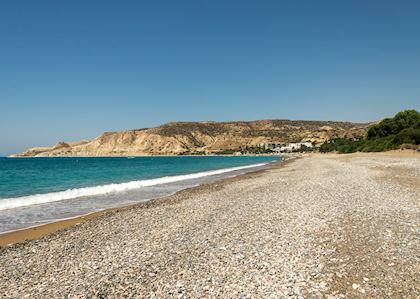 Visiting Cyprus in July - August
Both temperatures and crowds are at their peak in July and August. This is the driest, sunniest time of year, and hot midday temperatures reach into the mid-30s °C (mid-90s °F). For all but the most heat-tolerant people, the weather is good for sitting pool-side or swimming in the sea, but too hot to be comfortable exploring and sightseeing for long periods.
Events & Festivals
Dormition, on 15th August, is an important religious holiday that marks the death of the Virgin Mary.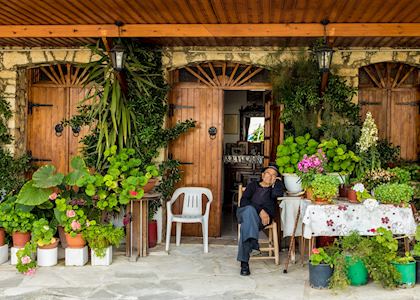 Visiting Cyprus in September
This is a great month to visit. The weather is still warm enough to enjoy the beach, but without the soaring temperatures of July and August. Children are back in school and there are fewer families in the resorts, making September a slightly quieter month that still enjoys excellent weather.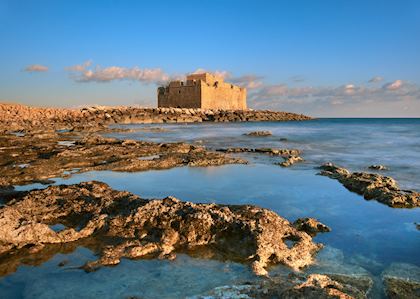 Visiting Cyprus in October
Cyprus remains warm and sunny with temperatures in the mid- to high-20s °C (high-70s to low-80s °F) throughout October. The sea has retained its warmth after months of hot sun, so you can still swim, and the lower temperatures are great for sightseeing. Many hotel rates begin to drop as well, making October one of the best times of year to visit.
Events & Festivals
Marking the country's independence from the British, Independence Day, on 1st October, is celebrated with festivals and a military parade in Nicosia.
Ochi Day, on 28th October, commemorates the date in 1940 when the Greek Prime Minister Ioannis Metaxas said ohi (no) to Mussolini's demand for the Axis forces to occupy parts of Greece.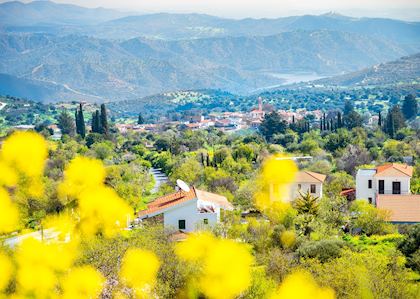 Visiting Cyprus in November
November is a quieter time of year here, and hotel prices tend to fall. Weather remains mild, however, with warm temperatures that are great for exploring.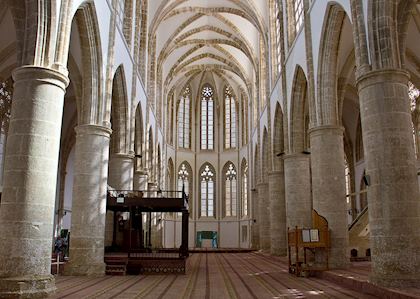 Visiting Cyprus in December
Temperatures in December are cool and comfortable, though you might experience some rain. Christmas is a festive time, though less significant than Easter in the Orthodox church.
Events & Festivals
For Christmas Day and Boxing Day, Cypriots go home to visit family, eat traditional foods and attend church.
Cyprus Climate Guide
Destination
Jan
Feb
Mar
Apr
May
Jun
Jul
Aug
Sep
Oct
Nov
Dec
Limassol

14°C

97mm

15°C

75mm

17°C

56mm

21°C

25mm

25°C

15mm

29°C

4mm

32°C

2mm

32°C

3mm

30°C

3mm

26°C

27mm

21°C

49mm

16°C

102mm

Paphos

16°C

103mm

16°C

76mm

18°C

56mm

21°C

26mm

24°C

12mm

28°C

4mm

30°C

3mm

30°C

2mm

29°C

3mm

25°C

31mm

21°C

53mm

17°C

106mm

Troodos Mountains

8°C

156mm

9°C

118mm

12°C

97mm

17°C

45mm

21°C

30mm

26°C

15mm

28°C

9mm

28°C

9mm

26°C

7mm

20°C

41mm

15°C

71mm

10°C

151mm
Why travel with Audley?
100% tailor-made tours
Fully protected travel
Established for over 25 years
98% of our clients would recommend us Travel advice
Practical tips for travelling to Cyprus, from social protocols to guidance on money matters, with a link to the latest FCDO travel advice.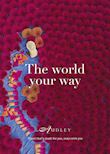 Request our brochure
Covering all seven continents, The world your way shows you how you can see the world with us. It features trip ideas from our specialists alongside hand-picked stays and experiences, and introduces our approach to creating meaningful travel experiences.
Trip ideas and travel guides for exploring Cyprus