My first steps were on a plane headed home from Ireland. At night, my sisters and I would beg my mother to share stories of her childhood summers spent in County Sligo. And each Sunday our grandmother would casually remind us of our roots through her sweet brogue, Gaelic music, and jigs. Being born into an immigrant family has always connected me to travel.
I believe that travel helps people build confidence, find common ground with strangers, and experience history and landscapes in a new way. During my first solo trip to London my confidence grew as I explored the giant city on my own. My favourite part was viewing London from the top floor of Tate Modern alongside British school children, overhearing their excited chatter. While on a beach in County Clare I laughed with strangers as the strong wind nearly blew us over. It's these little moments on a trip that inspire me to travel more.
I consider myself lucky to make travel my work. I look forward to helping others create their own experiences while abroad.
Speak to Lydia

Start planning your tailor-made trip with Lydia
Q&A with Lydia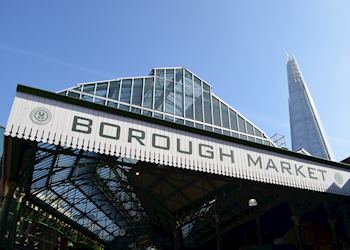 What's the best local dish you've tasted?
I love visiting Borough Market in London. On my last trip to the market, I was encouraged to try many local dishes. This included the best fish and chips, an English bap, and mead. My top pick, however, was the sausage roll. I was expecting a scone like pastry with bits of sausage throughout but was surprised that it was a full sausage wrapped in a flakey pastry, like a croissant. It was scrumptious and I made sure to have a couple more while in England.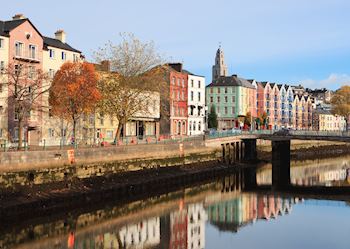 Where would you love to travel next?
Cork, the second largest city in Ireland, is on my list to go to next. The heart of Cork is positioned between two channels of the River Lee and it makes it a natural port area. I would love to learn how the location of the city relates to its history and culture. Since the early 2000s Cork has become known for its blossoming food scene. I want to check out the English Market during the day and try different award-winning restaurants for dinner.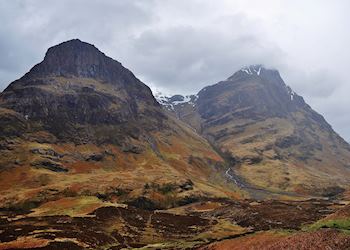 Your best piece of travel advice?
One of the most common conversations surrounding travel to the United Kingdom or Ireland relates to weather. My number one tip is to embrace the uncertainty of it. On my last trip to Highlands, I was impressed by the beauty of the Lost Valley and Three Sisters of Glencoe against dark luminous gray clouds. It sometimes can feel like you experience four seasons in a day while journeying through Scotland. Seeing the landscapes shift with weather is breathtaking and part of the whole experience.