Seychelles: North Island Paradise
Russell explores the North Island's pristine beaches and warm tropical seas - ideal for diving, snorkeling, fishing or sailing.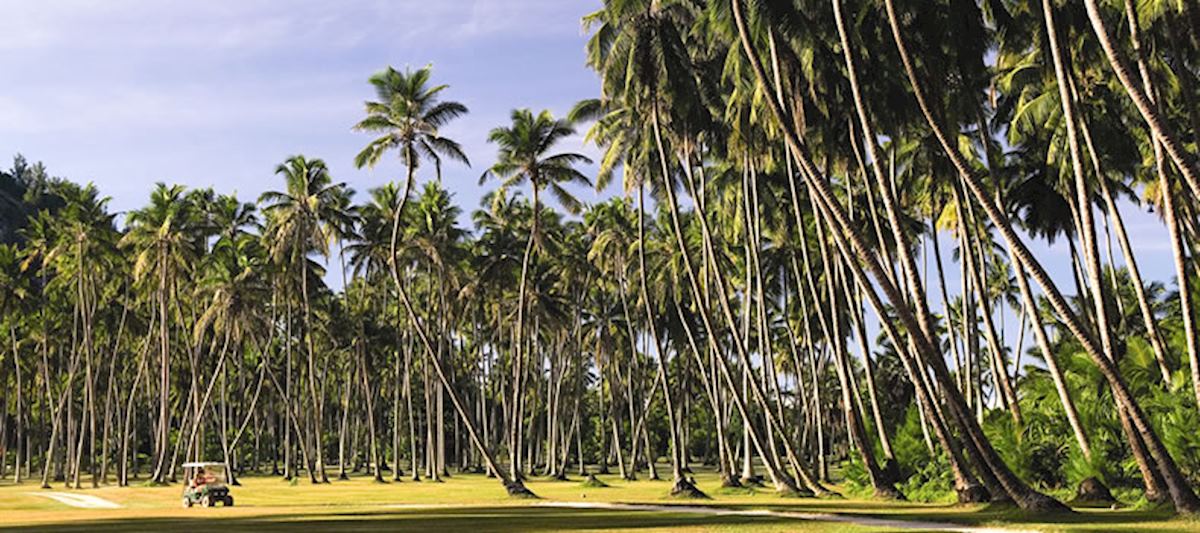 Golf Course, North Island
A personal view from an Audley Seychelles specialist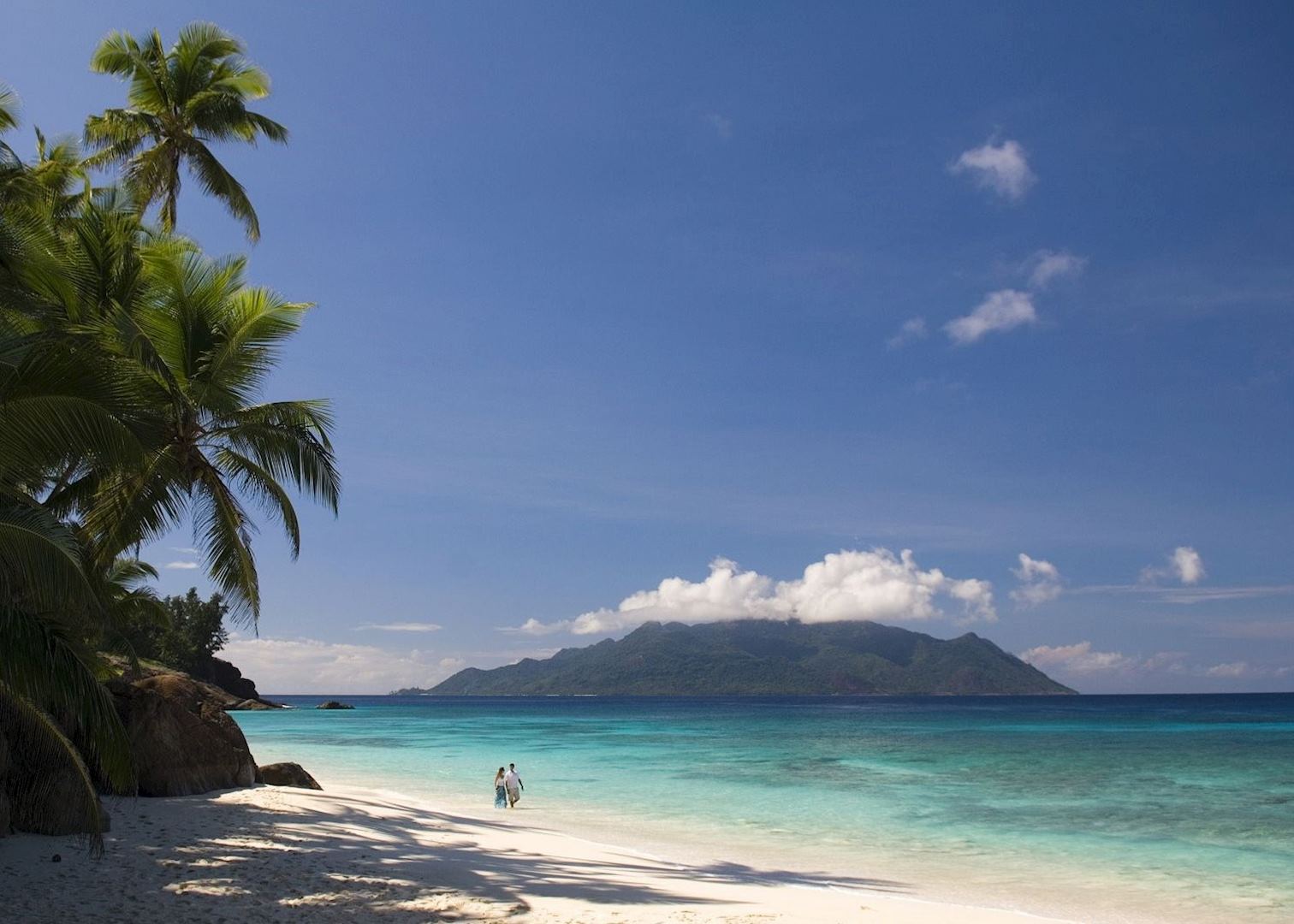 As my boat approaches one of the most exclusive tropical islands in the world, my expectations are high, thinking about it and knowing the price tag, my expectations are very high.
I am on my way to North Island in the Seychelles and to say I was pleased with myself is an understatement, this is an island very few have the privilege to visit and here I am stepping onto the long stretch of beach - first impressions are good.
The island itself is very pretty with a good selection of beaches and it's a perfect size to explore, but that's for later. It's time now to get settled in to my beach villa. It's really impressive and very stylish. Built mostly from reclaimed wood, they blend in to the back of the picture perfect beach very well.
Mine is at the end of the beach, villa number 11. I've hit the jackpot this time! It's simply the best of the best. You get everything you would expect from one of the best hotels in the world and lots of extras such as crystal decanters full of spirits in your lounge, a fridge full of champagne, a golf buggy to explore the island, even an iPod to use. At this stage it's worth pointing out the island is on an all inclusive basis, so either ask your butler or just help yourself. I did, not too much though, let's not forget this is a work trip!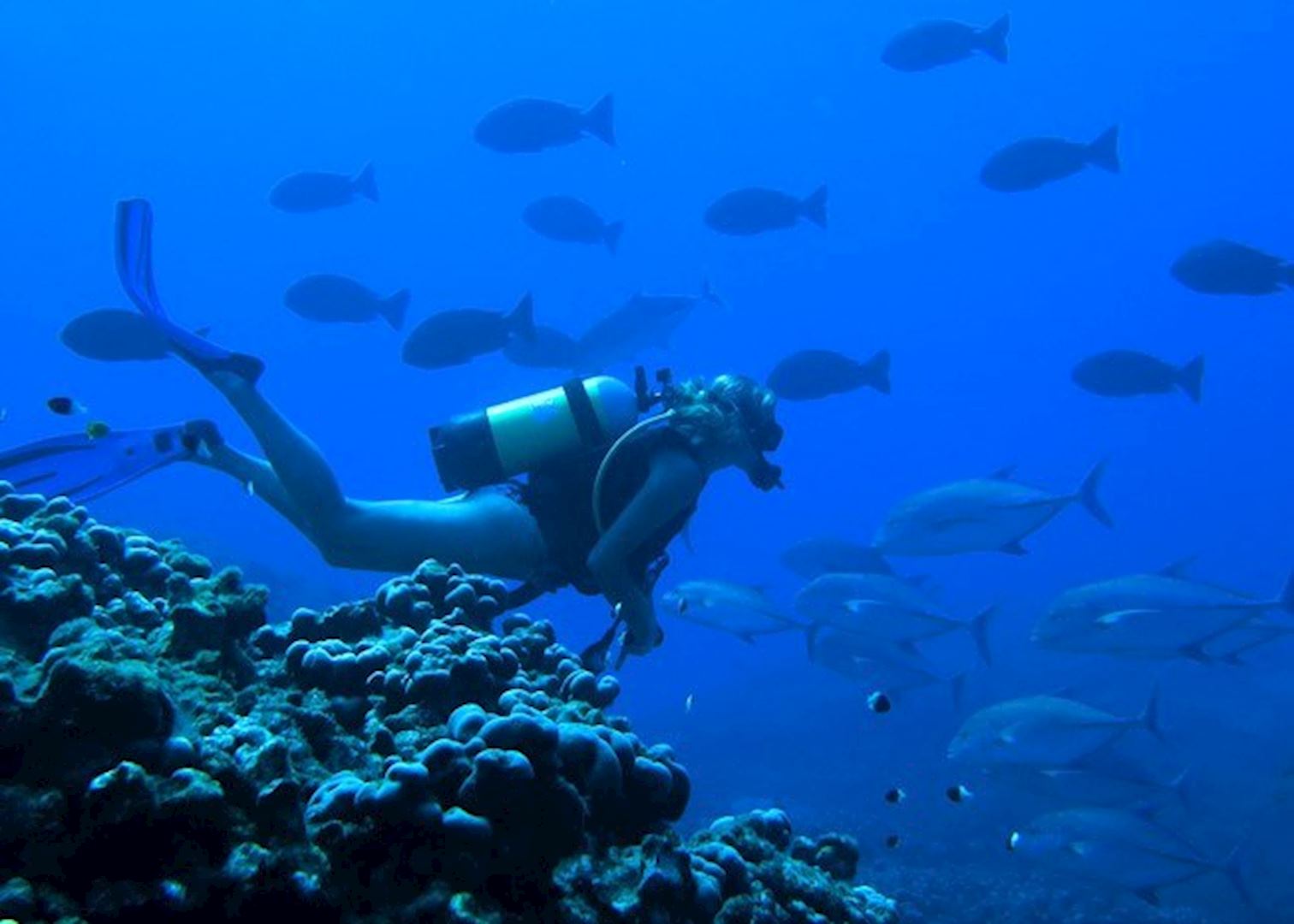 All of the villas have their own private plunge pool and lots of outdoor seating areas with direct access to the beach.
Time to explore the island, the golf buggy is a brilliant way to explore, zipping around the island is great fun. You occasionally need to give way to one of the large population of wild giant tortoises, as they stroll across the track, they give you a bit of a dirty look and off into the thicket again.
On the far side of the island is yet another beautiful beach which has a bar, a great place to chill out. It has a very relaxed atmosphere and cold drinks and cocktails are served all day but it is especially popular as the sun sets. Today the sunset is fantastic. I can feel myself starting to fall in love with this place.
Just as the sun dips into the sea, a large turtle comes paddling her way up the beach and starts to dig a hole to lay her eggs. It's as if, like everything else on this island it's been arranged to make my stay as enjoyable as possible. I watch her for about 20 minutes or so then decide to leave her to her privacy.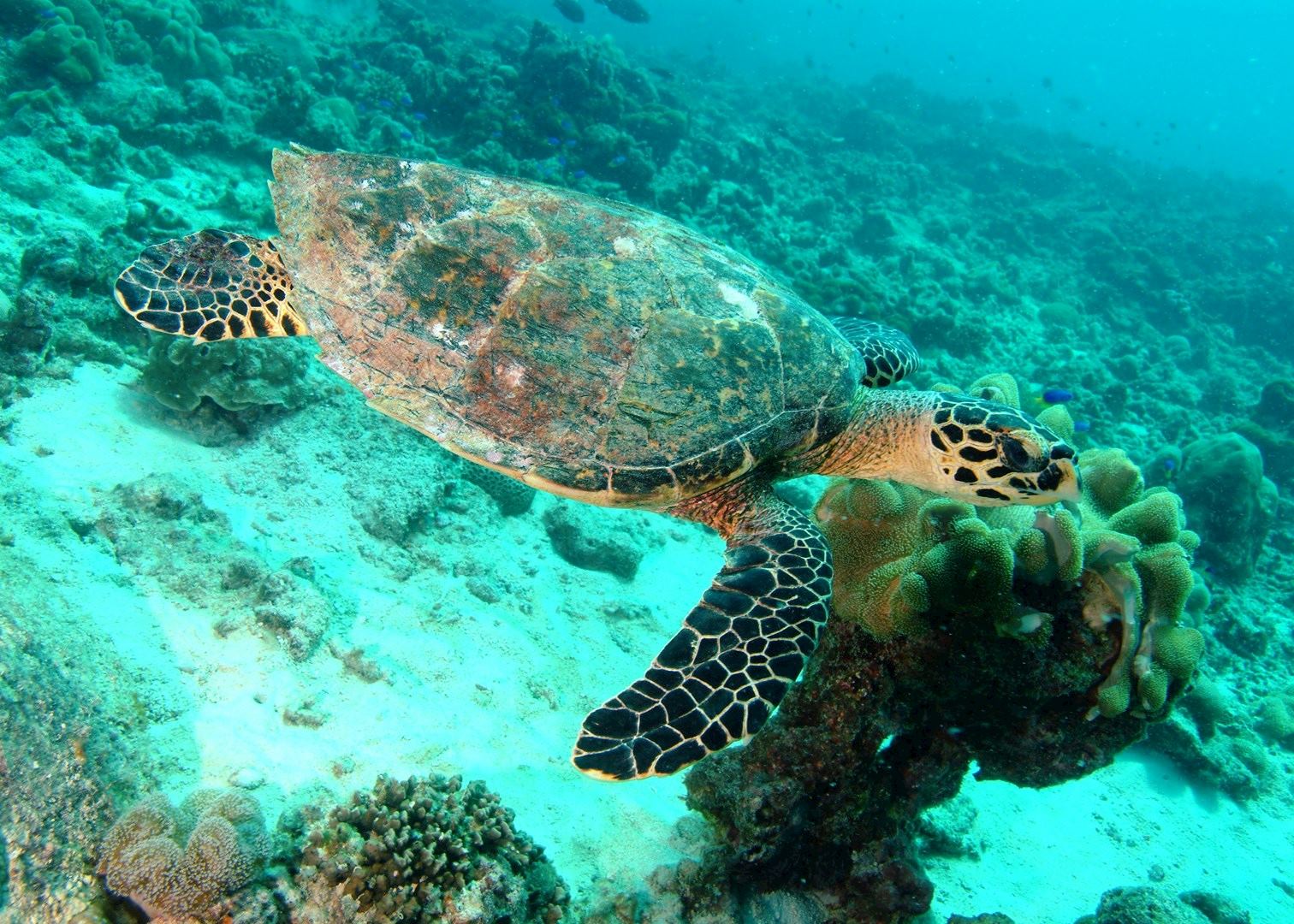 Time to eat, I can eat at my villa or go up to the bar and restaurant area, I choose the latter. The dining concept at North Island is "what you want, when you want it" and this doesn't seem to have any limitations. Again it's a very relaxed affair, no dress code or anything stuffy in the slightest. The bar tender suggests a cocktail for me to try and somebody comes to chat to me about what I fancy for my supper. There is a menu but these are just suggestions.
The food was brilliant, I sat at a table on the lovely beach in front of the bar area, they never put guests in the same place twice to try to keep each evening a little different. Back at my villa I drift off to sleep wishing I had another few days to enjoy, but sadly not, tomorrow I move on to another island.
Another sunny day, I have packed my bag and a catamaran is waiting to take me to my next stop. I find myself a comfy spot, crack open a bottle of water and look back at what has been my home for a very special 24 hours.
So is North Island worth the premium? The answer to that is unquestionably and very surprisingly, a resounding, yes. As with many things in life, you get what you pay for, and it is hard to imagine how they can make this tiny island in the Seychelles any better.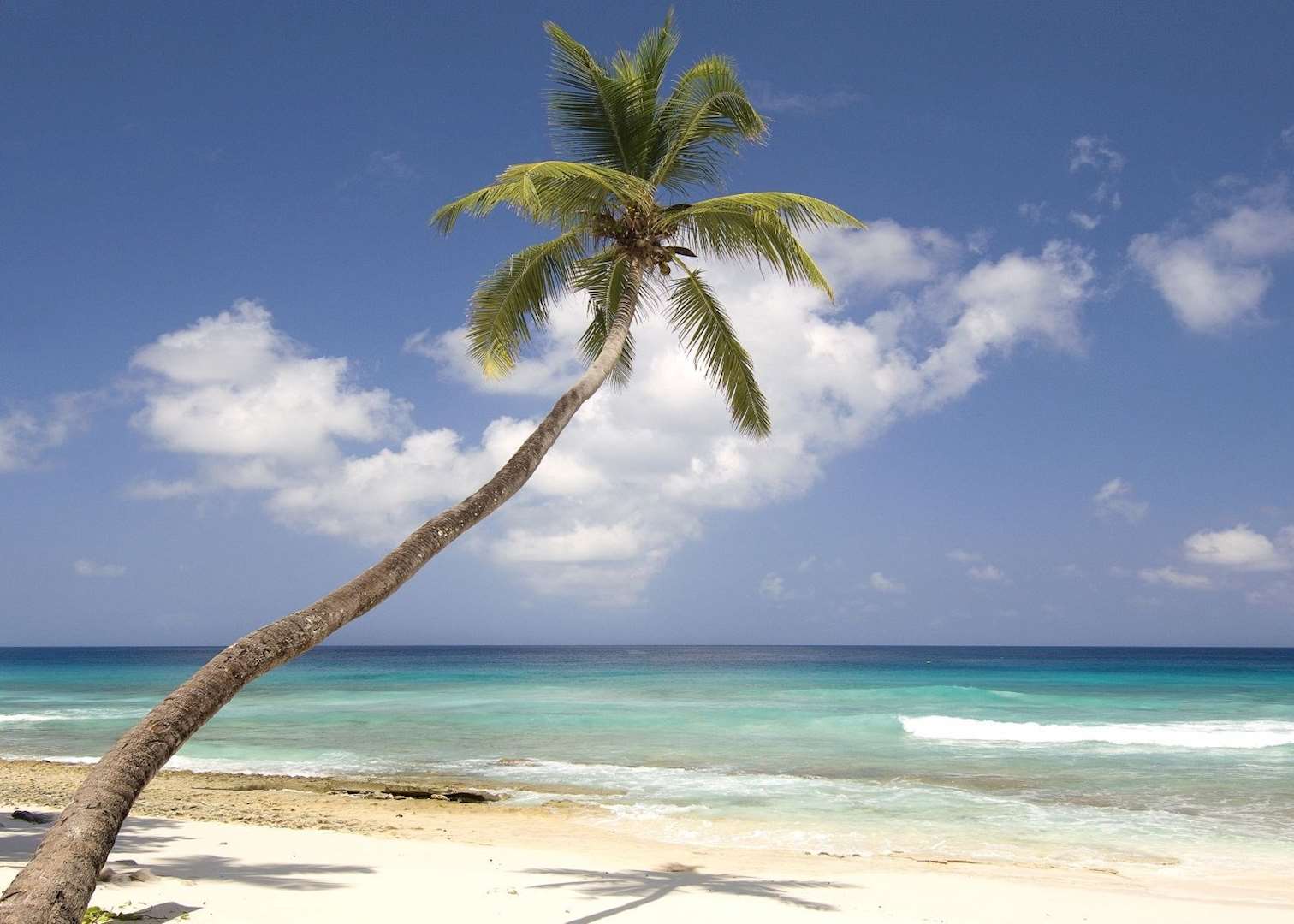 North Island, Seychelles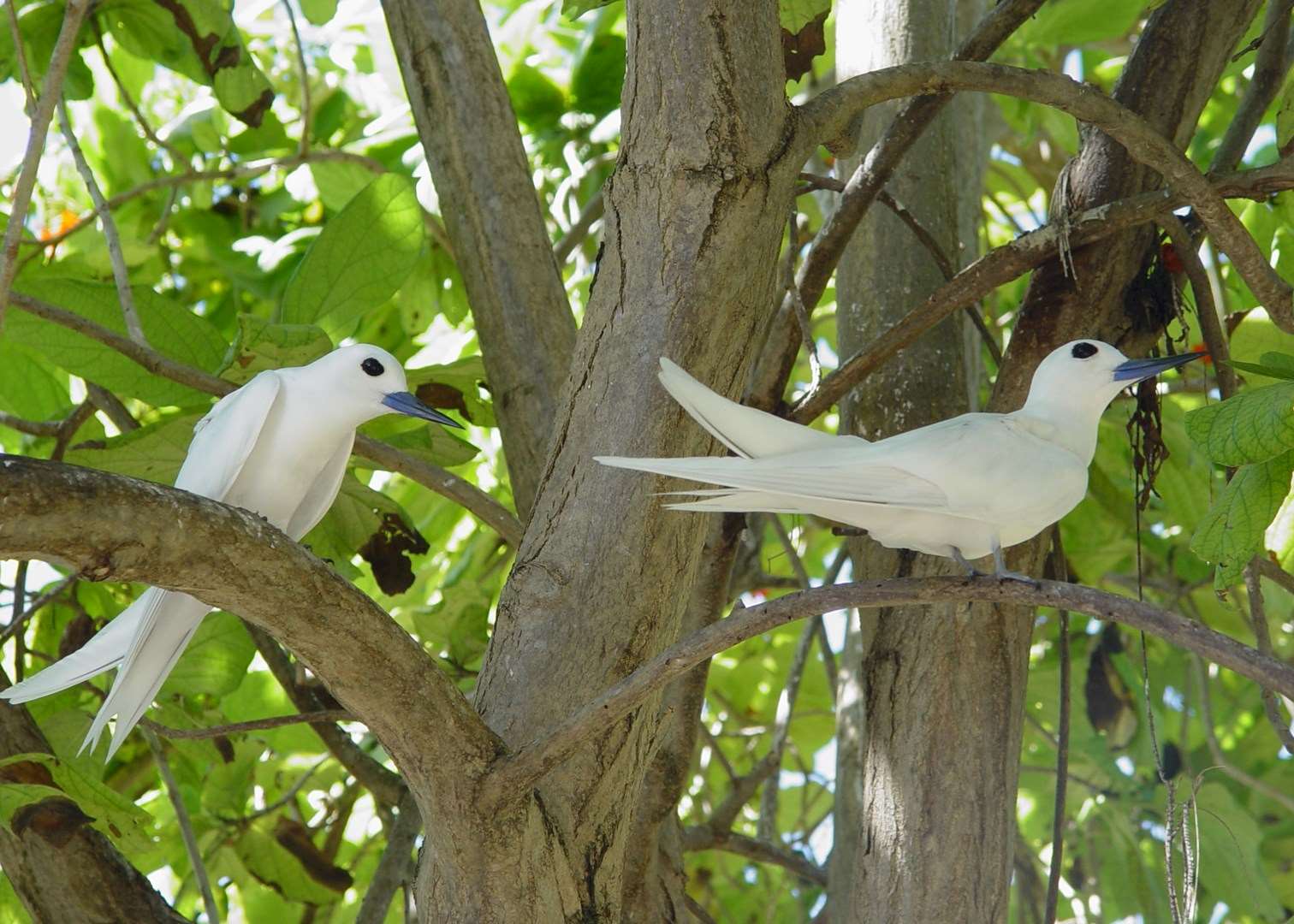 Fairy terns, Bird Island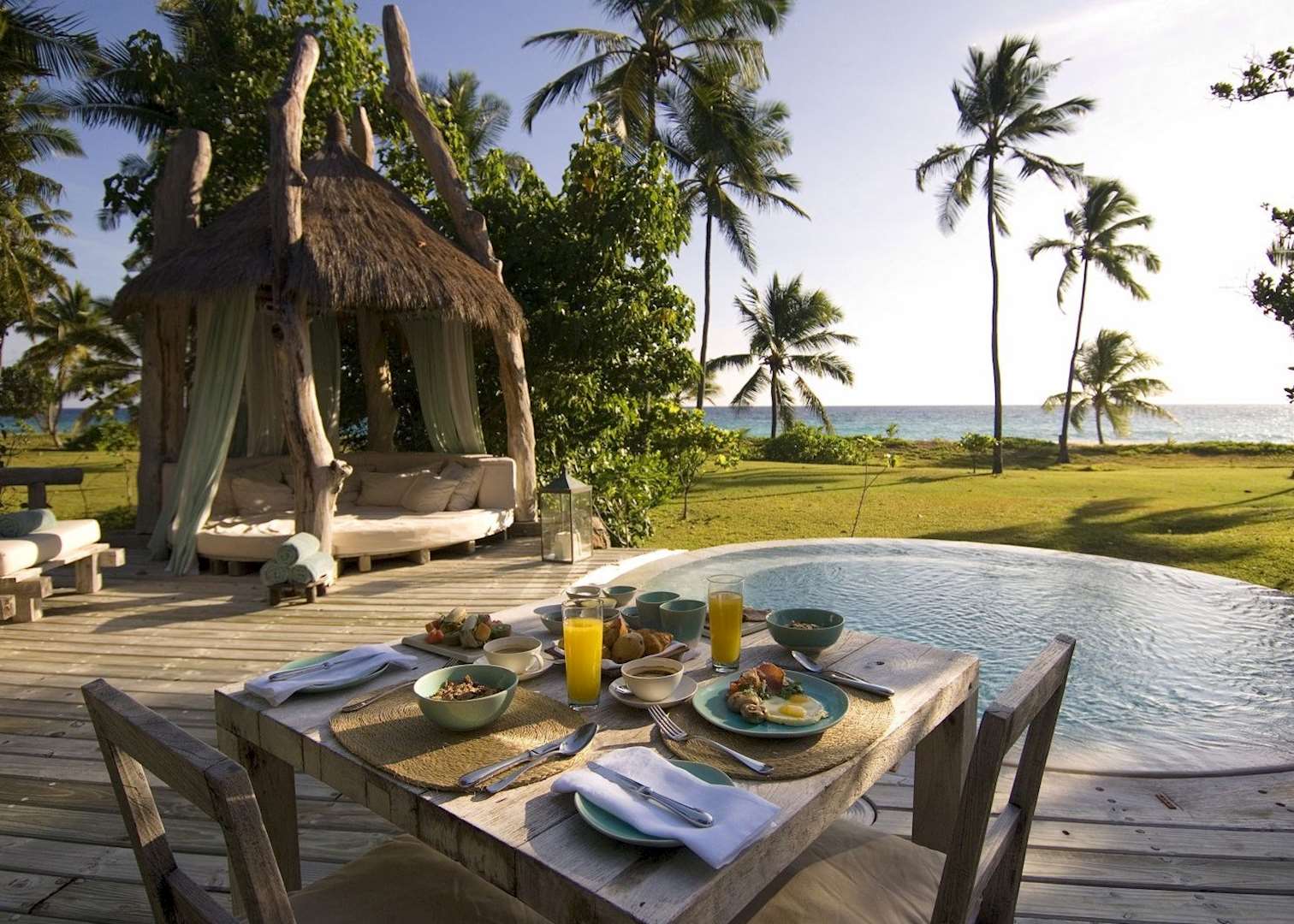 Breakfast in the villa, North Island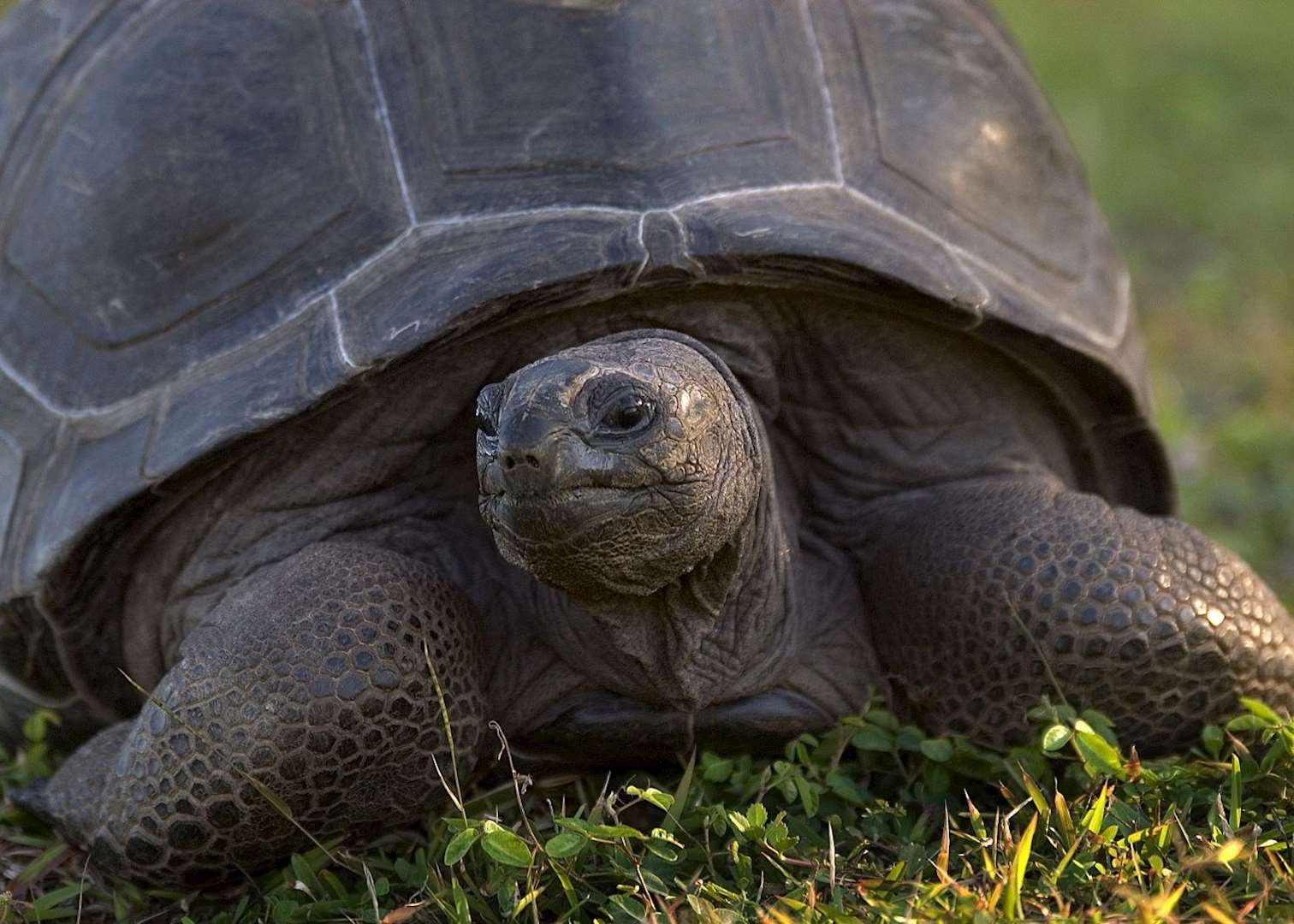 Giant tortoise, North Island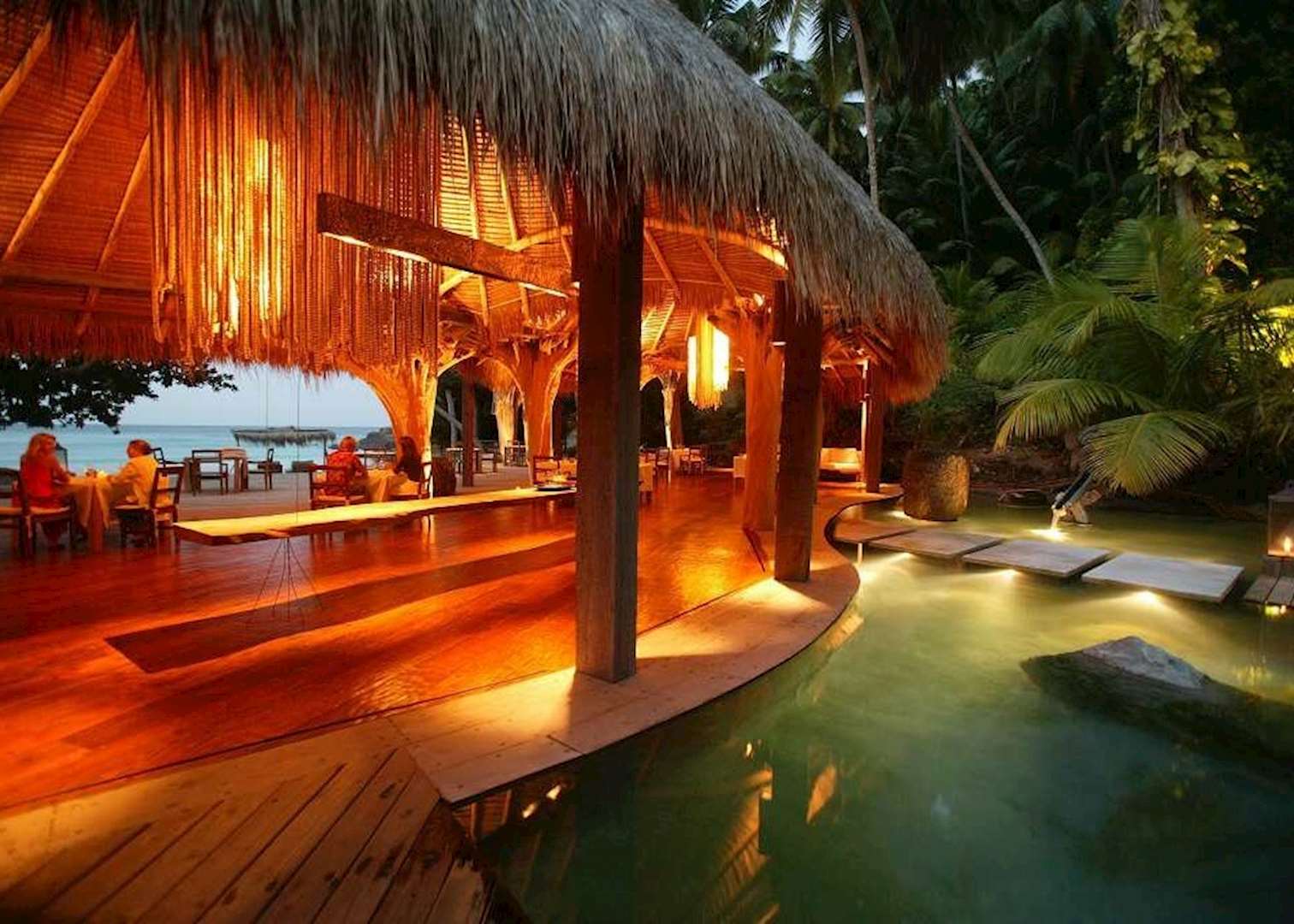 North Island Lodge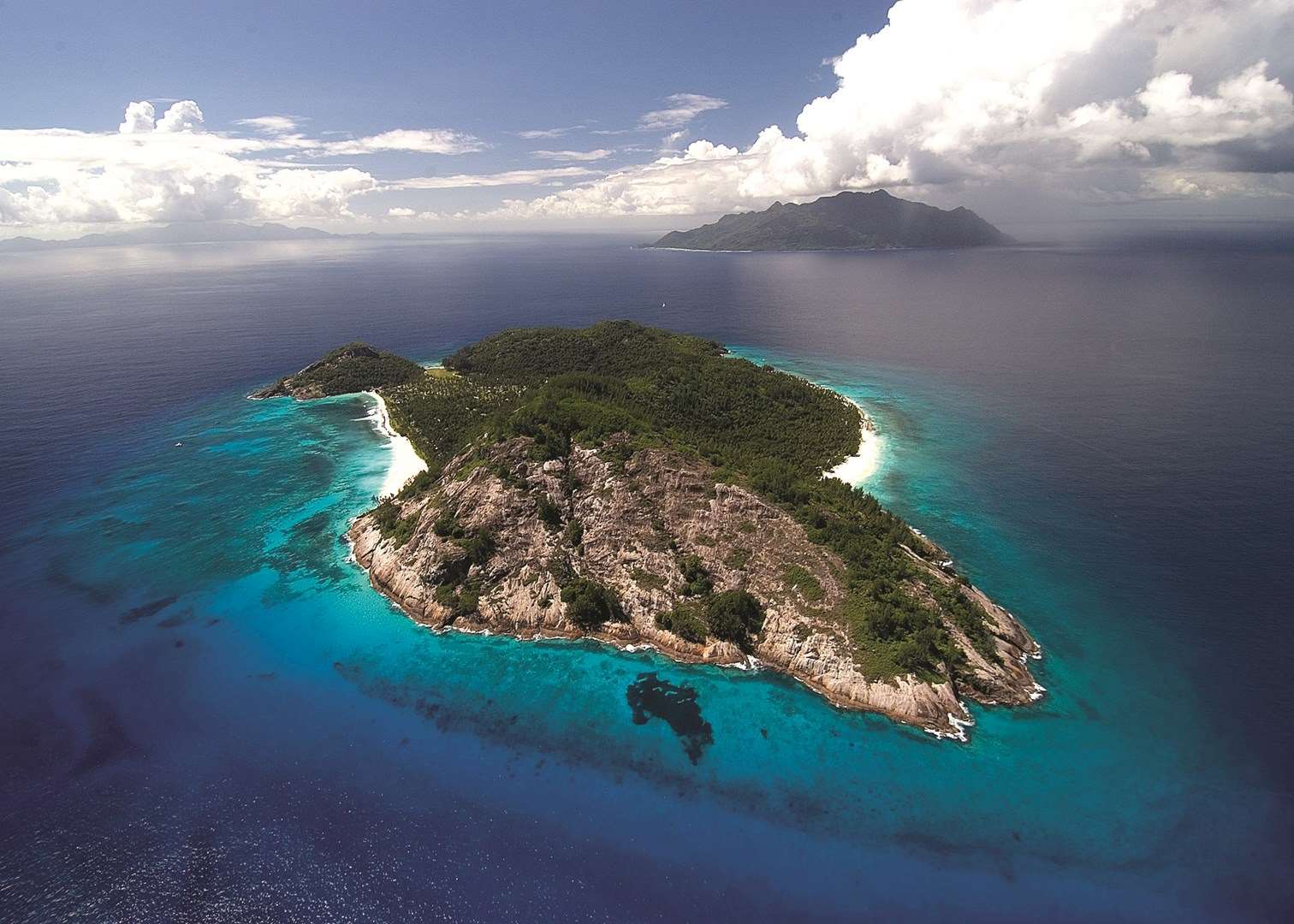 North Island, Seychelles
The Seychelles is an archipelago nation of islands in the Indian Ocean, some 1,500 kilometres (930 miles) east of mainland Africa.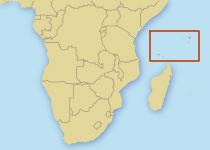 North Island - located 30 kilometres northwest of Mahé, the largest island and home to the capital - is the ninth largest of the 42 granitic islands which make up the archipelago.
Just over two kilometres long and one across, its main attractions are its fine beaches and turquoise seas but it is also home to an array of wildlife, including giant tortoises and sea turtles.
Run by Wilderness Safaris, North Island is a leading example of responsible tourism at its best. A research center, that guests can visit, is monitoring the turtles and nurturing rare indigenous seedlings to plant and restore the island's habitats. Other activities include diving, snorkeling, fishing, sailing, private picnics on deserted beaches and relaxing treatments in the simple spa.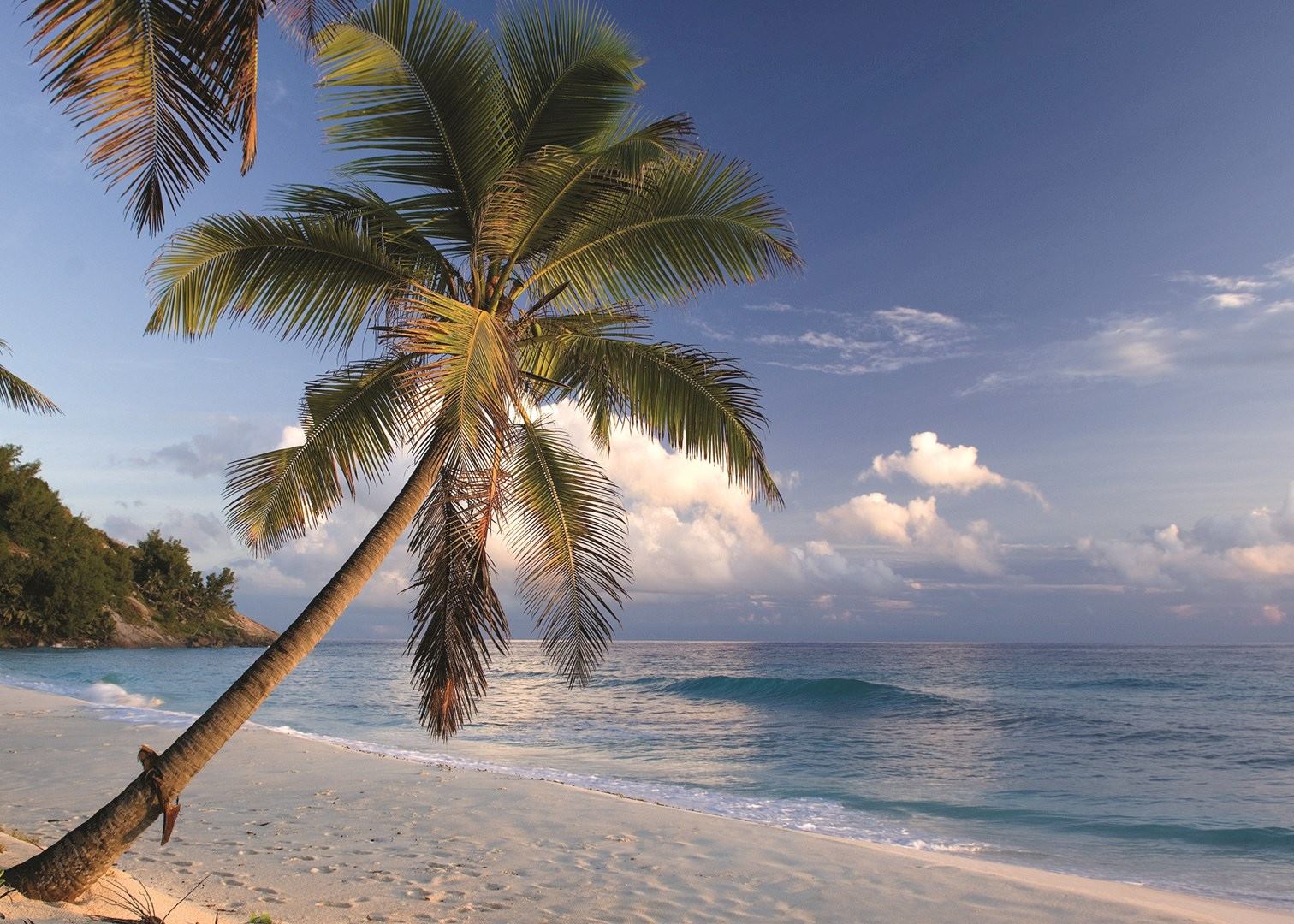 Seychelles
The Seychelles live up to even the highest expectations. After a wonderful safari, this is the place to come and relax, as soft surf drifts onto white beaches where the only footprints will be your own.
View our Seychelles holidays