As yet undiscovered by the crowds, Oman offers an authentic glimpse of Arabian life.
With a vibrant capital, rich heritage and friendly people, this incredible land of soaring mountains, massive canyons, endless dunes and unspoiled beaches won't remain unexplored for long.
In Oman we've combined a stay at one of the Shangri-La Barr al Jissah resorts with time to explore the desert scenery of the Wahiba Sands. Or you could share time on the beach at Six Senses Zighy Bay with a short stay in Dubai, a city that's modern facing yet traditional at heart.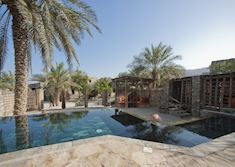 This 11 day itinerary combines the contrast of Dubai's modern metropolis with the remote and beautiful Zighy Bay in Oman.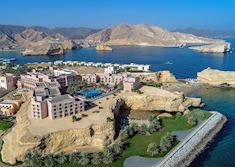 Discover some of Oman's beautiful scenery as you explore the Wahiba Sands and Hajar Mountains before spending a luxurious week at the beach.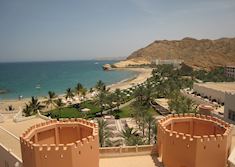 Discover the dramatic desert scenery of the Wahiba Sands before a relaxing beach week overlooking the Sea of Oman.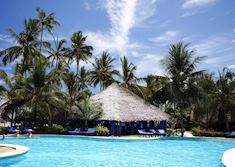 Spend a few days discovering Muscat's souks and mosques and then head to the white sands, stunning waters and spice farms of Zanzibar.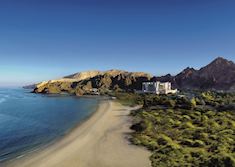 Discover the magnificent scenery, ancient forts and deserted villages of the Jebel Akhdar mountains before returning to Muscat for a week in luxury, relaxing in the beachfront Al Bustan Palace.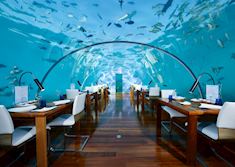 Discover museums, souks and one of the most impressive mosques in the world as you explore Abu Dhabi and the surrounding desert before flying to the white sands and crystal waters of the Maldives for a relaxing week on the beach.
Further reading