Are you looking for trip inspiration during the month of July? Why not combine your visit with one of these events, as recommended by our specialists?
Whale watching, Austral Islands, French Polynesia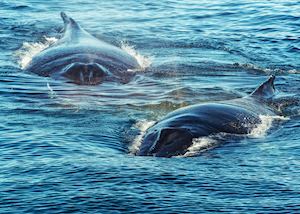 The Austral Islands are some 600 km (373 miles) south of Tahiti and every year hundreds of humpback whales visit to reproduce, calve and nurse. From around July each year it's possible to visit to see this once in a lifetime spectacle. The humpback whales migrate north into the South Pacific waters from their summer feeding grounds in New Zealand and during the cool months of July this is a wonderful time to spot them.
Naadam Festival, Mongolia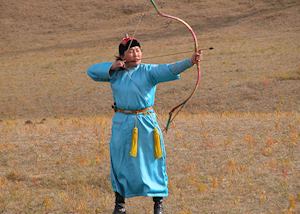 If you are going to visit Mongolia in July then you might want to plan your trip so that you are in Ulaanbaatar, as this is where you can see the magnificent Naadam Festival. The two-day event showcases the traditional sports of the Mongolian warrior, such as horse racing, archery and wrestling. This is the largest and most important festival of the year and sees nomadic families from all over the country gather together.
Calgary Stampede, Canada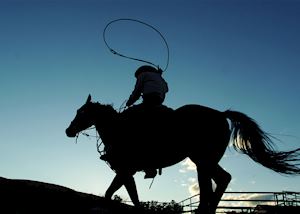 Enjoy two and a half hours of exciting action watching the world's best rodeo athletes as they compete head-to-head in six major events for a possible two million dollar prize. It is now the world's largest rodeo with chuck-wagon races, bull riding and steer wrestling competitions along with agricultural and stage shows and even an 'Indian' village. Audley can arrange your tickets but early bookings are highly recommended.
Camel Cup, Alice Springs, Australia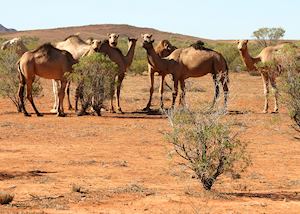 'The Alice', as this town is affectionately known is not only a great place from which to explore the Red Centre, it also has some quirky local attractions such as the annual Camel Cup. The races are very amusing, with some camels refusing to race, much to the annoyance of the rider and trainer. Throughout the day, the grounds of the race are filled with colourful stalls, belly dancers and a wide-range of food.
Salmon-fishing bears, Brooks Falls, Alaska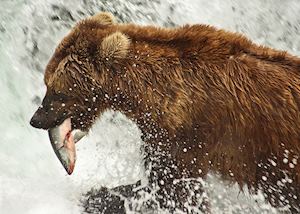 Brooks Falls in Katmai National Park, Alaska, is world renowned for its large population of grizzly bears, attracted by the prolific numbers of salmon found in the Brooks River. Bears are typically seen from mid June until the end of the summer, apart from August when they forage for berries in the woods, however sightings are never guaranteed.
Plan a trip to Brooks Falls, Alaska
Independence Day, Washington, USA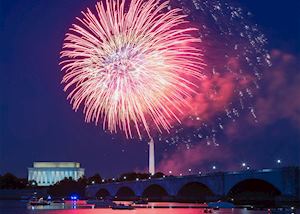 The nation's largest Independence Day celebrations are held in Washington DC in July. The main streets and monuments of the US capital form the setting for a huge parade with a procession of floats, dancing troops and marching bands playing patriotic music. The National Mall is lined with food stalls and craft stands and as night falls the sky is filled with an amazing fireworks display.
Further reading