Learning about different countries and cultures is an integral part of any child's school life and to be able to visit these countries will ignite their interest even more.
At an age when children can appreciate more of what they are seeing and experiencing and are keen to learn more, there are limitless possibilities for family holidays.
The ability to entertain themselves for longer as well as more flexibility with food, accommodation and weather conditions, means longer flights and more exotic or off-the-beaten-track destinations are possible.
Holidays with children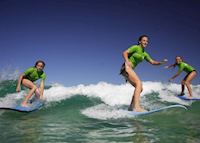 We'll plan you a tailor-made holiday that's packed with family activities. We'll help you choose family-orientated places to stay and give you ideas on great family things to see and do, like swimming with dolphins, attending surf school and exploring with an Aboriginal guide.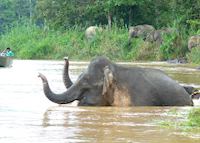 Borneo specialist Sophie explains why Malaysian Borneo is a great family holiday destination. She recommends engaging ways to spot wildlife, experience tribal cultures and have jungle adventures.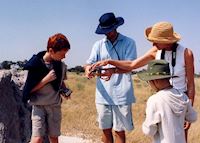 Botswana has a great selection of family-friendly camps with activities that will introduce your kids to the wonders of safari. And there's the water world of the Okavango Delta to explore. Our specialists will help you pick the trip that suits you and your family.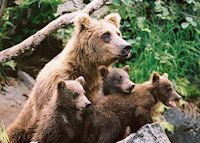 If you're planning a holiday to Canada we can highly recommend it as a family-friendly destination. This huge country is one of the safest, cleanest and friendliest destinations on earth and there are plenty of activities to keep everyone entertained.
If you're planning a family holiday to Egypt, we can recommend family-friendly activities as well as suitable places to stay. This captivating country has a very low malaria risk.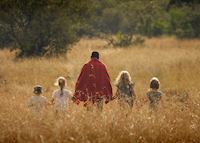 On a tailor-made family safari in Kenya, your children can learn about Maasai culture, the "Little Five" and how to track animals. The country is home to some wonderful family-friendly camps and lodges which our country specialists can include in your family itinerary.
If you're planning a tailor-made family holiday in Jordan, why not release your inner Indiana Jones on a trip to Petra, where 'Indiana Jones and the Last Crusade' was filmed?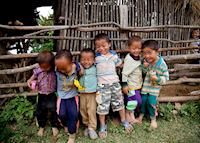 We can highly recommend Laos as a destination for a family holiday. We can suggest suitable accommodation and excursions to ensure your family holiday here will be a truly unique and memorable experience.
Thanks to a Dreamworks film of the same name, Madagascar proves a popular choice for many children. As the animals found here are no threat to humans, you and your family are safe to explore the endless parks on foot, in search of local wildlife.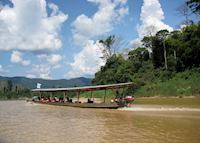 Malaysia specialist Katie explains why she feels Peninsular Malaysia is an ideal destination for a family holiday, recounting her own journeys there. She pinpoints some of the best experiences for children, from jungle quests to inner-city adventures.