Nepal is home to some of the most spectacular mountain scenery in the world, and trekking is a fantastic way of getting closer to these wonderful views.
Trekking gives you a fascinating insight into a way of life far removed from roads, electricity and many trappings of modern life; a place where religion - generally Buddhist, Hindu and the animist Bon faith - is the central focus.
We can organise a variety of treks. Most of which are less strenuous and more luxurious than the word 'trek' typically conjures up. You can choose from day-walks to two week hikes, with a wide range of accommodation from high-quality tents off-the-beaten-track to comfortable lodges in more accessible areas.
All the arrangements, no matter what type of trek you choose, are private. This means that you can walk at your own pace, ask questions of your expert local guide, stop to take pictures, or simply take a little rest.
Nepal trekking holiday ideas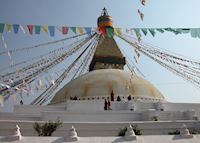 This trip is ideal for a first time visitor to Nepal, taking in the main highlights of Kathmandu and the surrounding valleys. The overall experience focuses on culture and history combined with countryside walks and plenty of time at leisure.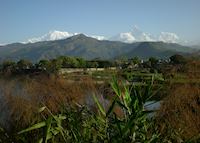 Nepal has long attracted keen trekkers and walkers from all over the globe and not without reason. This itinerary includes medium level treks in two of the most popular trekking areas of Nepal; the Annapurnas and Everest. In both areas we can use a variety of accommodation, from local tea houses to simple but much more comfortable lodges.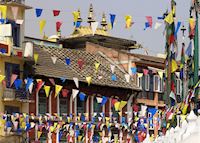 Go trekking in two of Nepal's most spectacular trekking regions, starting in the Annapurnas before venturing higher and in to the Mt. Everest region.
---
Where to go trekking in Nepal