The options are endless when it comes to walking and trekking, however, the pace of your trip will very much depend on how much time you would like to dedicate to these activities.
There are a number of walking and trekking options around the world that are simply too special to ignore and below we have selected what we feel are a must for anyone with a keen interest in walking and trekking.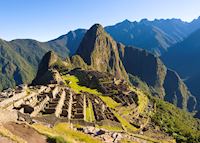 Machu Picchu
Hidden from the world until the American explorer Hiram Bingham stumbled across the ruins in 1911, this magnificent citadel is one of South America's most famous sights. Machu Picchu rests on a saddle between two lushly forested peaks, and its inaccessible location only heightens its impressiveness.
Queen Charlotte Track Freedom Walk - 4/5 Days
Board the motor launch that will take you to famous Ship Cove where Captain Cook visited five times to reprovision his ship. From Ship Cove the track climbs, giving you unsurpassed views to the North Island.
Petra
Built by the Nabateans, Petra fell into obscurity about a thousand years ago, while its existence - and location - were kept a closely-guarded secret by the local Bedouin. In 1812, John Louis Burckhardt tricked his way into the site, and almost immediately tourists began to follow.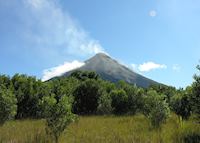 Arenal Volcano Hike
This easy and manageable hike will allow you to enjoy the most extraordinary view of the Arenal Volcano as you walk along the base of this marvellous 'Mountain of Fire'. See recent lava flows and rock formations and learn about the big eruption of 1968.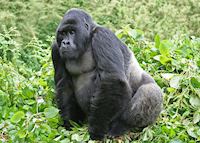 Gorilla Tracking
Gorilla Tracking Mountain gorilla tracking is one of Africa's most superb wildlife experiences. It is difficult to describe the exhilaration attached to fist setting eyes on a wild mountain gorilla.