New Zealand offers some of the most enjoyable walking in the world. The Kiwis call it 'tramping', and it is possibly the nation's favourite pastime.
It is perfectly feasible to take yourself off into the wilderness on one of many day walks, but it is the longer multi-day tramps that really get to the heart of the country.
Is walking and trekking suitable for me?
Selected routes offer the option of being accompanied by a local guide; passionate and knowledgeable, they will help unlock the secrets of the unusual flora and fauna you encounter.
On such organised treks, accommodation is in simple yet comfortable lodges, often in bunk-style rooms, and hearty meals are provided at the end of every day.
In most instances your luggage is transported for you, so all you have to carry is drinking water and your camera. Track options cater for all ages and fitness levels, and the only prerequisite is a trusted pair of walking boots.
Trails are graded by the Department of Conservation, leaving you free to decide whether to set off solo or join a guided group.
Start planning your walking & trekking trip to New Zealand
---
Start thinking about your experience. These itineraries are simply suggestions for how you could enjoy some of the same experiences as our specialists. They're just for inspiration, because your trip will be created around your particular tastes.
Day walks in New Zealand
This one day walk traverses the stark and spectacular volcanic terrain of Mount Tongariro, and is one of the most fascinating treks in the world. This walk is led by an expert guide who will provide informative commentary, so finding your way will not be a problem.
Board the motor launch that will take you to famous Ship Cove where Captain Cook visited five times to reprovision his ship. From Ship Cove the track climbs, giving you unsurpassed views to the North Island.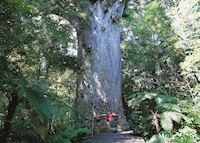 The spiritual environment of the Waipoua Forest provides a natural stage for an unforgettable encounter with some of the largest remaining kauri trees in the world.
Hollyford Track
For those wishing to experience the breathtaking Fiordland landscape without embarking on one of the longer tramps, the Hollyford Track is an ideal journey, combining short sections of walking with a jet boat journey and a scenic flight, with the option to add on a cruise on Milford Sound at the end. With comfortable, private accommodation along the way and all meals provided, this is a leisurely and enjoyable way of journeying deep into Fiordland without the need to carry any extra equipment.
Nisbet Cottage Nature Walks
Nisbet Cottage near Dunedin is owned and hosted by Hildegard and Ralf, both keen naturalists. Visitors to the cottage rise at dawn and descend the sweeping sand dunes to a private viewing hide on a remote beach – here you can observe the rare yellow-eyed penguins in their natural environment, as they make their daily outing to the sea.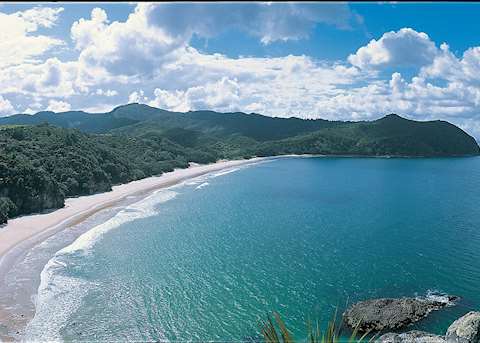 Coromandel Peninsula, New Zealand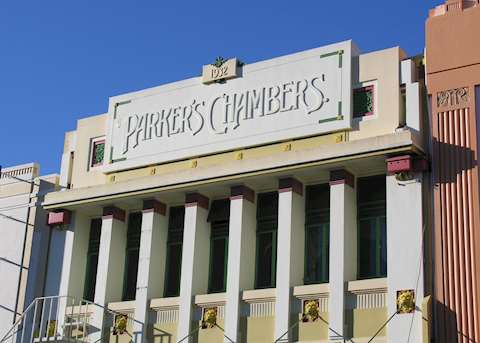 Napier, New Zealand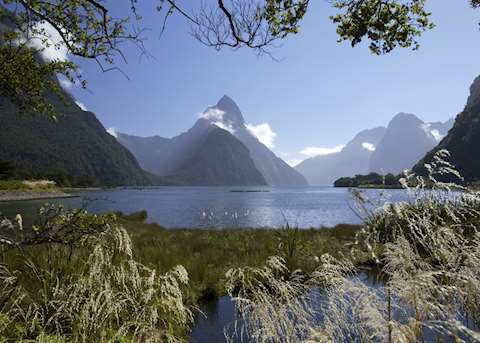 Milford Sound, New Zealand
Kiwi Dundee Nature and Coast Walk
The Coromandel Peninsula is a treasure-trove of hidden coves and delightful coastal walks, but many need to be timed around the tides. The guides at Kiwi Dundee will introduce you to areas of scenic beauty and historic significance, and will endeavour to tailor the day to your preferences as well as ensuring the highlights are accessible. A typical itinerary will include short walks along some of the fantastic coastal scenery, visits to historic gold-mining caves that sparkle with glow-worms, ancient Maori pa sites and areas of semi-tropical rainforest, and if tides permit, you will also take in a visit to Hot Water Beach where you can relax in your own self-dug hot pool.
Tamaki Hikoi
This is a unique opportunity to hear the history of the Auckland harbour area from a member of the local Ngati Whatua tribe, who have passed down their sacred history and traditions through ancient stories over countless generations. As well as learning about the past, your guide will explain why the Tamaki (Auckland) region was bitterly fought over and discuss the impact of colonisation. This three-hour downhill walk is graded "easy to moderate" and suitable for anyone of reasonable fitness.
Art Deco Walk
Nowhere else in the world can you see such a variety of buildings in the style of the 1930s in such a concentrated area. Much of Napier was destroyed in a massive earthquake in 1931, and the town was carefully redesigned and rebuilt in Art Deco style. The added influence of Maori art and culture is reflected in many of the motifs, creating an individual style unique to Napier. Whilst in the area, it is well worth joining one of the daily guided walks that take you on an easy stroll through the fascinating architecture of the town centre. Your accredited guide will lead you through the various different Art Deco styles, both outside and inside the buildings, and will have access to areas you are not able to visit on your own.
Great walks in New Zealand
Abel Tasman National Park, New Zealand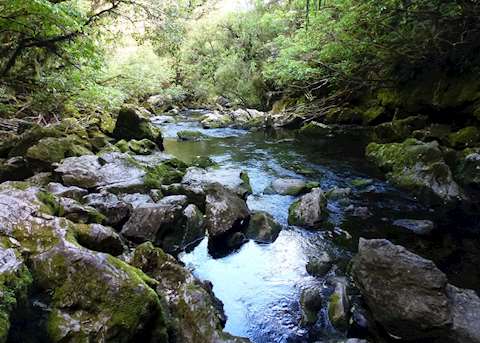 Riwaka River, Kahurangi National Park, New Zealand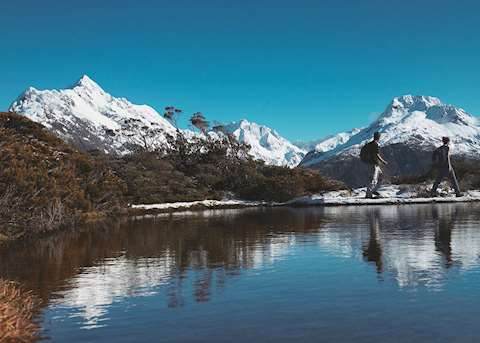 Key Summit on the Routeburn Track
Abel Tasman Coastal Track
The vast native forests of the Abel Tasman National Park are ringed by iconic golden-sand beaches and crystal clear seas, and enjoy one of the sunniest, warmest climates in New Zealand. This three to five-day 51 kilometre tramp takes you along the winding coastline, often overlooking the glorious bays, and with plenty of chances for swimming. This is the easiest of our favourite tramps, suitable for all levels of experience. With a good network of local water taxis operating along the route, it is very simple to choose sections as day walks, returning to your accommodation each evening.
Heaphy Track
The Heaphy Track takes you from the calm waters of Golden Bay near Nelson through the Kahurangi National Park to the wind-swept beaches of the West Coast. Widely regarded as the most diverse and varied tramping route, its 82 kilometres stretch from the low-lying red tussock grasslands along forgotten river valleys to the West Coast, lined with nikau palms. Open only to independent walkers, accommodation is in huts and you need to carry your own equipment. This is an easy-medium graded trail.
Milford Track
This impressive five-day adventure tramp from Te Anau to Milford Sound is renowned for its glacially carved valleys, waterfalls, primeval forests and alpine flowers. It is always wise to expect rain when in Fiordland, but you shouldn't be disappointed when it comes: the result is spectacular. Small streams become raging torrents in a matter of minutes before the sun reappears onto a glistening, revitalised world. A total of 53 kilometres, and generally easy with one demanding climb on the third day, the Milford Track is a popular guided option, but equally accessible to independent walkers.
Routeburn Track
The popular Routeburn Track traverses 32 kilometres of wild and scenic mountain country between the Hollyford and Dart valleys at the base of New Zealand's Southern Alps. This medium trail passes through two national parks, Fiordland and Mount Aspiring, and takes you into a world of alpine basins, tumbling waterfalls, deep forests and to the shores of shimmering lakes. Transport options are available from Te Anau or Queenstown, and the trek takes three days to complete.
Kepler Track
Providing a third option for experiencing the awesome scenery of Fiordland, the Kepler Track is a circular route between Lake Te Anau and Lake Manapouri. It is 60 kilometres in length and graded as easy, taking three to four days to complete. The area around the Murchison Mountains has 'Specially Protected Area' status, and is home to the takahe, an endangered flightless bird. There is a wealth of other flora and fauna, but it is the scenery that really takes your breath away.
Tongariro National Park
Snow-capped volcanoes, craters and alpine lakes, pristine rainforest, sparkling rivers, dramatic waterfalls and astonishing wildlife - Tongariro National Park has it all. This 41 kilometre track, graded as medium, is widely thought to be the best of the North Island's fine selection of routes. Beginning and ending at Whakapapa village, the trail is well marked and easy to follow as it winds its way around the base of Mount Ngauruhoe. For those with limited time, the one day Tongariro Crossing traverses many of the highlights and can be completed in seven to eight hours. It is widely regarded as one of the best day walks in the world.