The Arctic
Daylight is your constant companion on an Arctic cruise. The most accessible destination for the wildlife and ice fields of the north is Spitsbergen, in the Norwegian archipelago of Svalbard, where in the summer months of June to August the sun never sets.
Setting sail from the remote hamlet of Longyearbyen, your days will pass with a mix of experiences, including polar bear encounters, whale watching and ambles across the tundra. You may be hanging over the deck rail admiring a young male polar bear who is curiously sniffing your boat, you may be gazing with horror at the piles of thousands of beluga whale skulls stacked on a beach, remnants of the whaling expeditions, or you may be simply sitting on deck with a cup of tea as the incredible scenery unfurls around you.
Antarctica
Most Antarctica cruises start by setting sail through the Beagle Channel from Ushuaia in southern Argentina and, having then experienced the Drake Passage crossing, you will find yourself in a calm and beautiful wonderland of mountains, glaciers, icebergs and penguins. Lots and lots of penguins.
Wrapping up warm (although it is generally not as cold as you might expect) you disembark the boat at least twice a day to explore, marvel at the wildlife such as the busy penguin colonies or a sleepy lone leopard seal, or maybe just sit and contemplate, send postcards from the British heritage site of Port Lockroy, or even go swimming in Antarctic waters — Deception Island has some volcanic hot springs. There will no doubt be some whale-watching as well.
Whatever your trip brings, and no two cruises are ever the same, it is sure to leave incredible memories of being at the very bottom of the world.
Polar cruise itinerary ideas

Start thinking about your experience. These itineraries are simply suggestions for how you could enjoy some of the same experiences as our specialists. They're just for inspiration, because your trip will be created around your particular tastes.
North or south?
It can be difficult to choose between a cruise to the Arctic or Antarctica. On the face of it, the two destinations seem very similar.
However, as well as the fact that polar bears only live in the Arctic and penguins only live in Antarctica, there are several other differences to take into account when deciding which to choose. Our Polar specialists will be happy to provide advice on this when you call.
The Arctic, for Spitsbergen cruises, is a lot easier to get to from the UK — fly to Norway and up to Longyearbyen to board your boat; a journey of less than a day.
By contrast, a trip to Antarctica generally starts from Ushuaia in the far south of Argentina, which means an international flight to Buenos Aires, and a connection for a four-hour flight south.
A trip to the Arctic can be undertaken in ten days total, whereas a typical Antarctica trip would mean a minimum of 14 days away. One obvious consequence of this is that Arctic trips are less expensive.
In both places the number of visitor groups on the land are strictly limited, but in Antarctica you have a little more freedom to have some 'alone time' away from your group. This is not possible in the Arctic due to the presence of polar bears, and the need to stay with your armed group leaders.
In the Arctic you have the chance to walk across the exposed tundra as a group, whereas in Antarctica it is not easy to roam as far.
In terms of wildlife, whales are abundant in both polar regions, as is birdlife, although obviously Antarctica has possibly the most world's most popular and gregarious bird: the penguin.
Scenery wise, there is more crunching through the pack ice in the Arctic and more free-drifting icebergs in the Antarctic, although this does depend a little on what time of year you travel.
Both areas have incredibly beautiful scenery of mountains and glaciers spilling down from the ice caps, and both areas also have sites of historical or cultural interest to visit; be it whaler's or explorer's huts or research stations.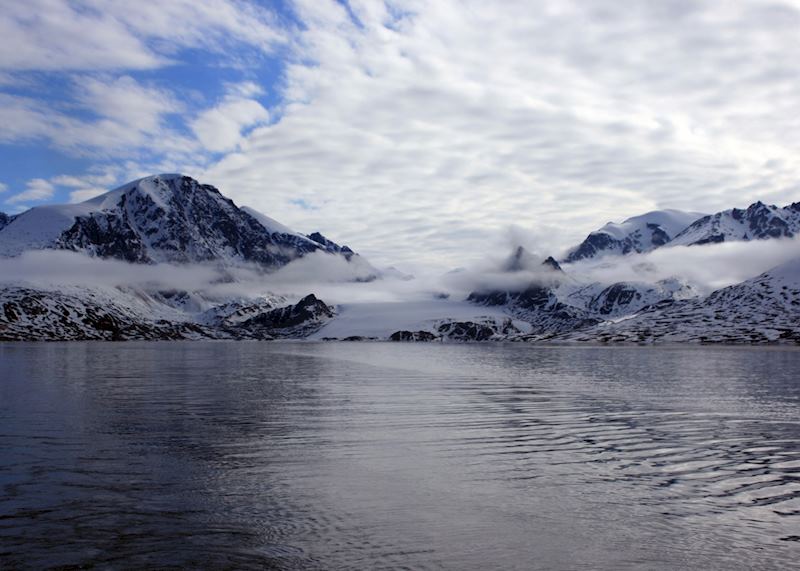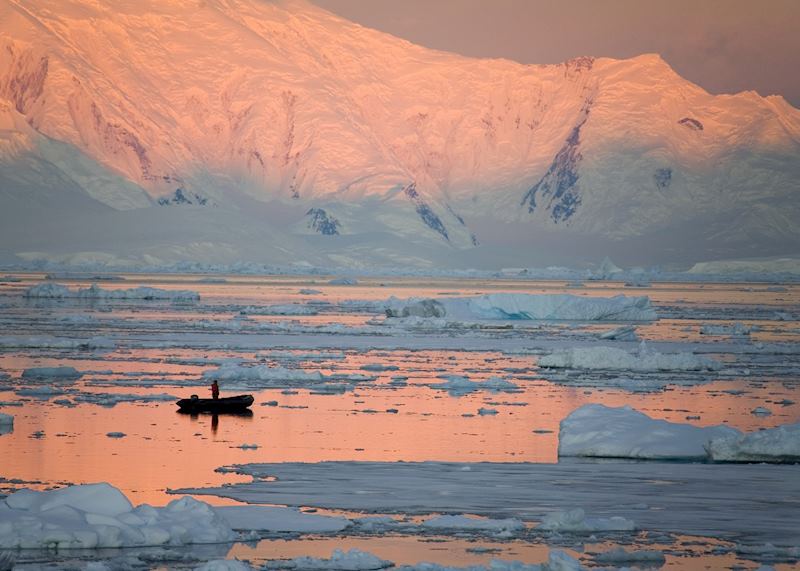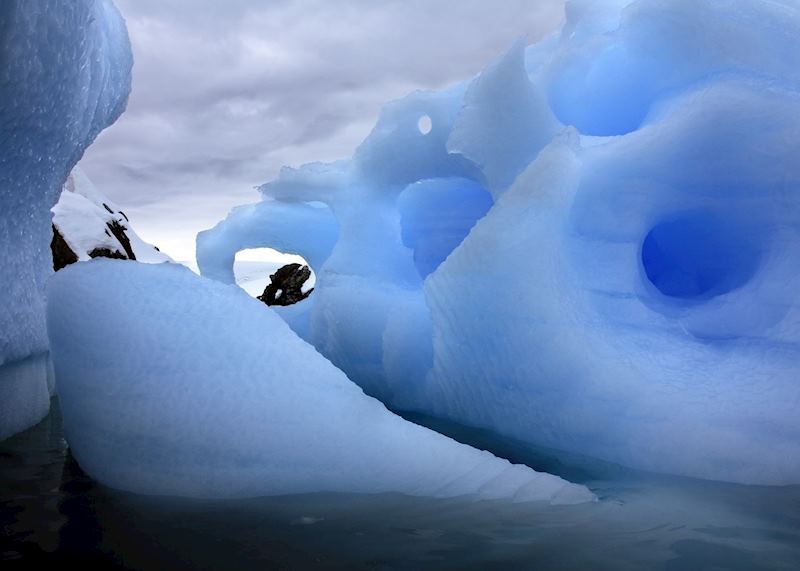 Further reading