Things to do in Rwanda
Home of the mighty mountain gorilla, Rwanda offers a unique opportunity to track these rare creatures in the lush bamboo forests in which they live. This highly rewarding experience is just one of many things to do in this small but fascinating country and wildlife lovers will also enjoy chimpanzee trekking in Nyungwe Forest and golden monkey tracking in Volcanoes National Park.

After all the activity you could unwind at tranquil Lake Kivu, where the sandy shores and calm waters provide a beautiful backdrop for lazy afternoons in the sun or boat rides to admire the views of the steep surrounding hills.
Speak to someone
who's been there
Ideas for experiencing Rwanda
Experiences you have as you travel often hold the longest memories. As part of their research trips, our specialists seek out authentic ways to get to know Rwanda, and the best local guides. These activities reflect some of their best-loved experiences.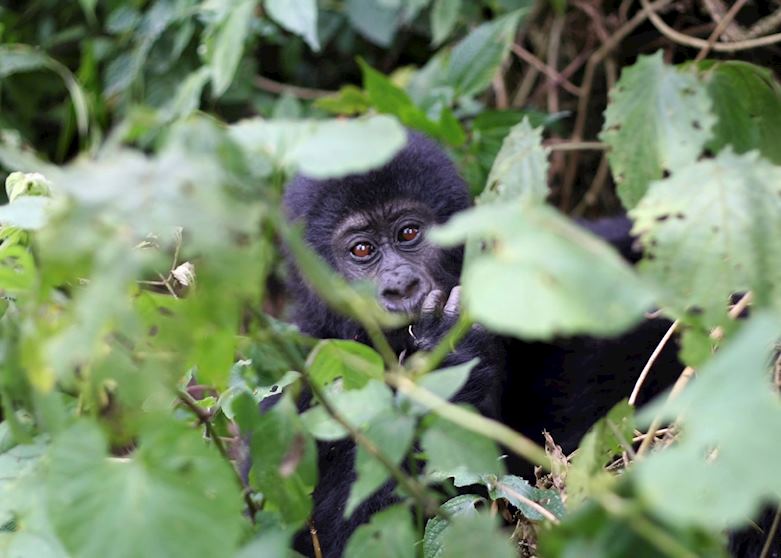 Rwanda
Forest hogs, buffalo and various species of monkey live in the forest, so keep your eyes peeled as you trek! Once you get to the Karisoke Research Camp you will be shown around, and can see Dian Fossey's grave as well as the hut where she spent so many years living close to the gorillas.