The best time to visit the Falklands is between October and April, although within this timeframe November to February is likely to be more agreeable weather-wise. The abundant wildlife, including penguins, seals, sea lions and albatross, will always be there to observe, but there is more chance of warmer weather in the southern hemisphere's summer months. Expect windy conditions at any time of year, and you will always need a waterproof.
Speak to someone
who's been there

Start planning your tailor-made trip by calling one of our Falkland Islands specialists on 01993 838 644
Having been to the islands in both November and March, I can say that I think any time of year in the southern hemisphere is amazing in the Falklands. The king penguin colony at Volunteer Point is busy and raucous all through these months, and the comical furry penguin chicks seem to be in residence all the time. Always take sun cream and waterproofs at whatever time of year you travel.
Nick, Latin America Specialist
Falkland Islands Climate Guide
Destination
Jan
Feb
Mar
Apr
May
Jun
Jul
Aug
Sep
Oct
Nov
Dec
Stanley

13°C

73mm

13°C

52mm

12°C

53mm

9°C

53mm

7°C

55mm

5°C

50mm

5°C

46mm

6°C

44mm

7°C

37mm

9°C

38mm

11°C

43mm

12°C

64mm
Month-by-month guide to travelling in the Falkland Islands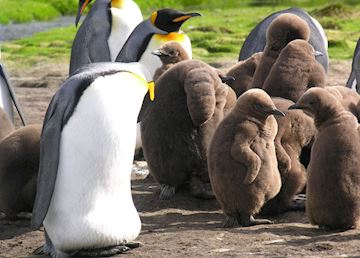 Visiting the Falkland Islands in November - February
These are the best months to visit the Falkland Islands. The temperate climate sees an average high temperature of 13°C and long clear days (although the weather is still very changeable, and there will always be wind). The wildlife will be rearing young, and conditions for activities such as fishing and trekking are ideal. As these are the busiest months for tourism it is best to book several months in advance to ensure accommodation on the outlying islands is available. These are also the months that the Antarctica expedition ships pass by the islands, stopping in Stanley and Volunteer Point.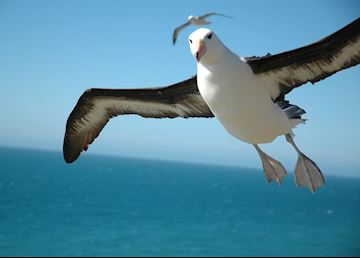 Visiting the Falkland Islands in March - April
Autumn arrives, with tourists and some of the wildlife starting to leave for the winter. However, it is still possible to visit, and whilst the islands are never busy, you may now find yourself alone with the wildlife.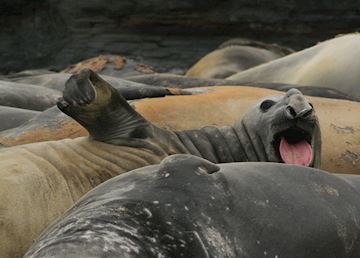 Visiting the Falkland Islands in May - September
Winter time in the Falklands, bringing plenty of rain and wind. Unless you have a specific reason for needing to travel to the islands at this time of year, we do not recommend it for your holiday.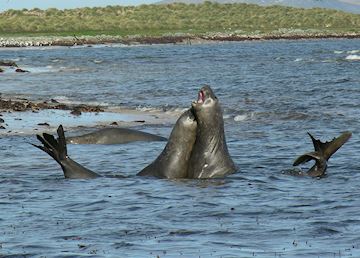 Visiting the Falkland Islands in October
Spring should be arriving in the Falkland Islands, and with it the start of the mating season for the myriad of wildlife inhabitants on the islands. It will still be chilly, with an average temperature of 9°C.
Why travel with Audley?
100% tailor-made journeys
Fully protected travel
Established for 20 years
Practical tips for travelling to the Falkland Islands, from social protocols to guidance on money matters, with a link to the latest government travel advice. Request a brochure
Our detailed brochures feature trip ideas and travel experiences recommended by our specialists.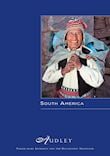 Trip ideas and travel guides to exploring the Falkland Islands
Trip ideas for exploring the Falkland Islands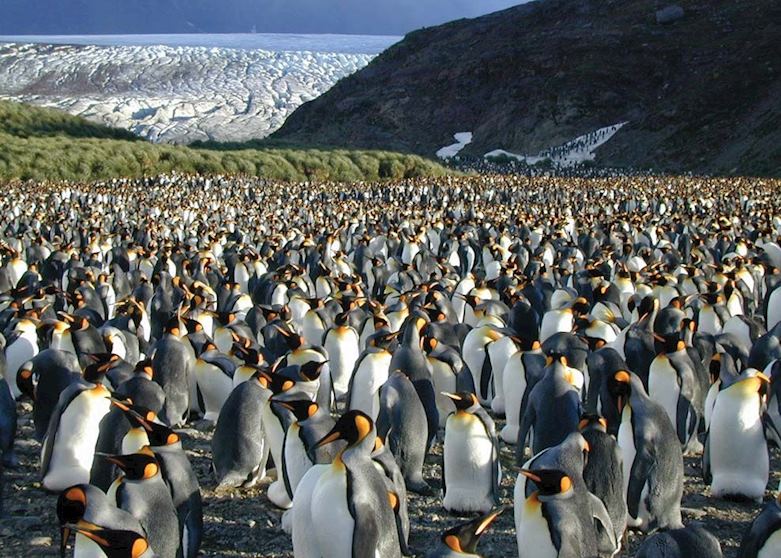 Argentina, Falkland Islands and Antarctica
A stunning introduction to the Antarctic with a variety of wildlife, history and geology that is truly unique. These are amazing journeys that take you to some of the most remote parts of the world and they are expensive. The entry level costs are for journeys in the very early or very late part of the season which can give you some great deals but with wildlife drawbacks that you should discuss with our specialists.
This is a truly amazing journey that should be at the top of the wish list for anyone with an interest in wildlife, history, geology, remoteness or ice. The Falklands offer visitors a unique selection of wildlife from rock hopper penguins to nest black brow albatross, while South Georgia is home to countless king penguins, seals and wandering albatross as well as the history of whalers and Shackleton. To add to this you will also visit the Antarctic Peninsula and marvel at the ice and scenery there. This itinerary is based on a private ensuite cabin with a picture window, giving a realistic price and the possibility of less expensive cabins if wanted to explore those options.