Turkey travel guides
Turkey's vast land mass contains a striking diversity of history, landscapes, and experiences. Its cultural heritage is rich due to waves of occupation by the Hittites, the Romans and the Ottomans. Each dynasty left a footprint in its wake and today, the country is a heady mix of ruins, mosques, churches and teahouses. A trip to Turkey can cover the vibrant bazaars of Istanbul, the quaint fishing villages along its Mediterranean shores, wine tasting in a Turkish vineyard, or cooking in a family home. Our travel guides are an invaluable resource for those planning a custom holiday to Turkey. Read our specialists' recommendations for the country and let them inspire your own itinerary.
Speak to someone
who's been there
Ideas for how to explore Turkey
Our travel guides share our specialists' passion and knowledge for Turkey. We travel here regularly to discover new experiences, explore untried areas and dig deeper into the better-known places and attractions. At the same time, we gather advice and up-to-date information on the best-quality guides, new hotels and restaurants, and the most memorable forms of transportation.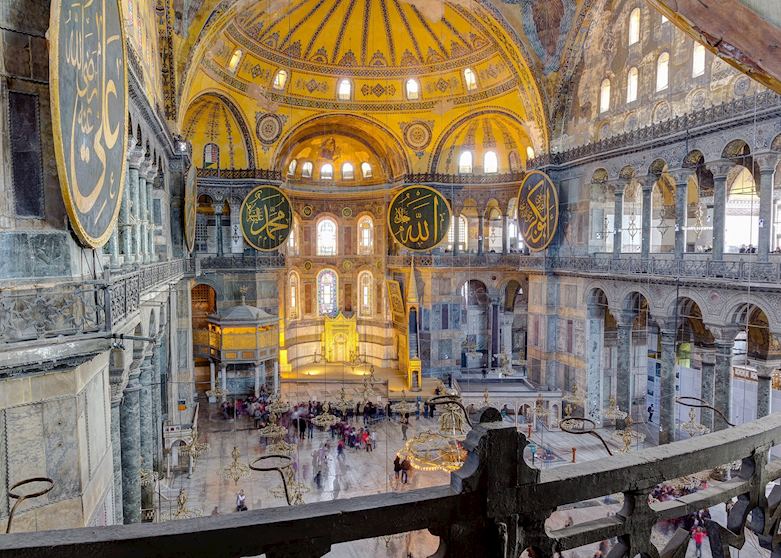 Turkey
Bridging Asia and Europe, Istanbul effortlessly mingles modern commerce and ancient cultures. One-time resident Ninwa introduces you to the city she loves, from the big-name sights like the Grand Bazaar to the best place to buy fish sandwiches right off the boat.
---