Terry Sullivan has been leading Audley group tours for over 16 years. After returning from his final tour for Audley, he shares with us a few passages from his tour diary.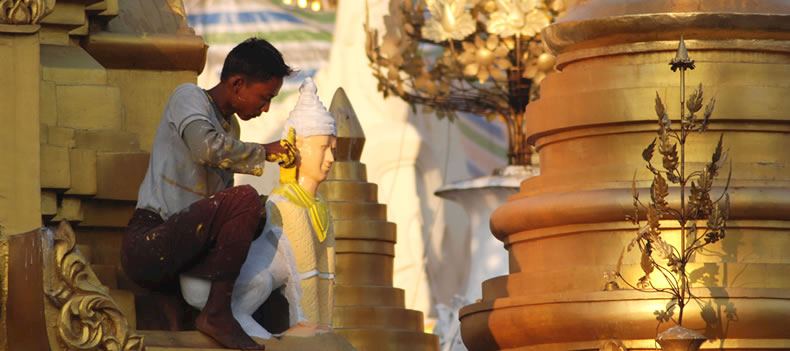 Terry is an inveterate traveler, his work and personal travels have taken him to a whole host of countries but when ever asked as to which is his favorite, the answer requires no deliberation, it is always Myanmar.
The allure of Myanmar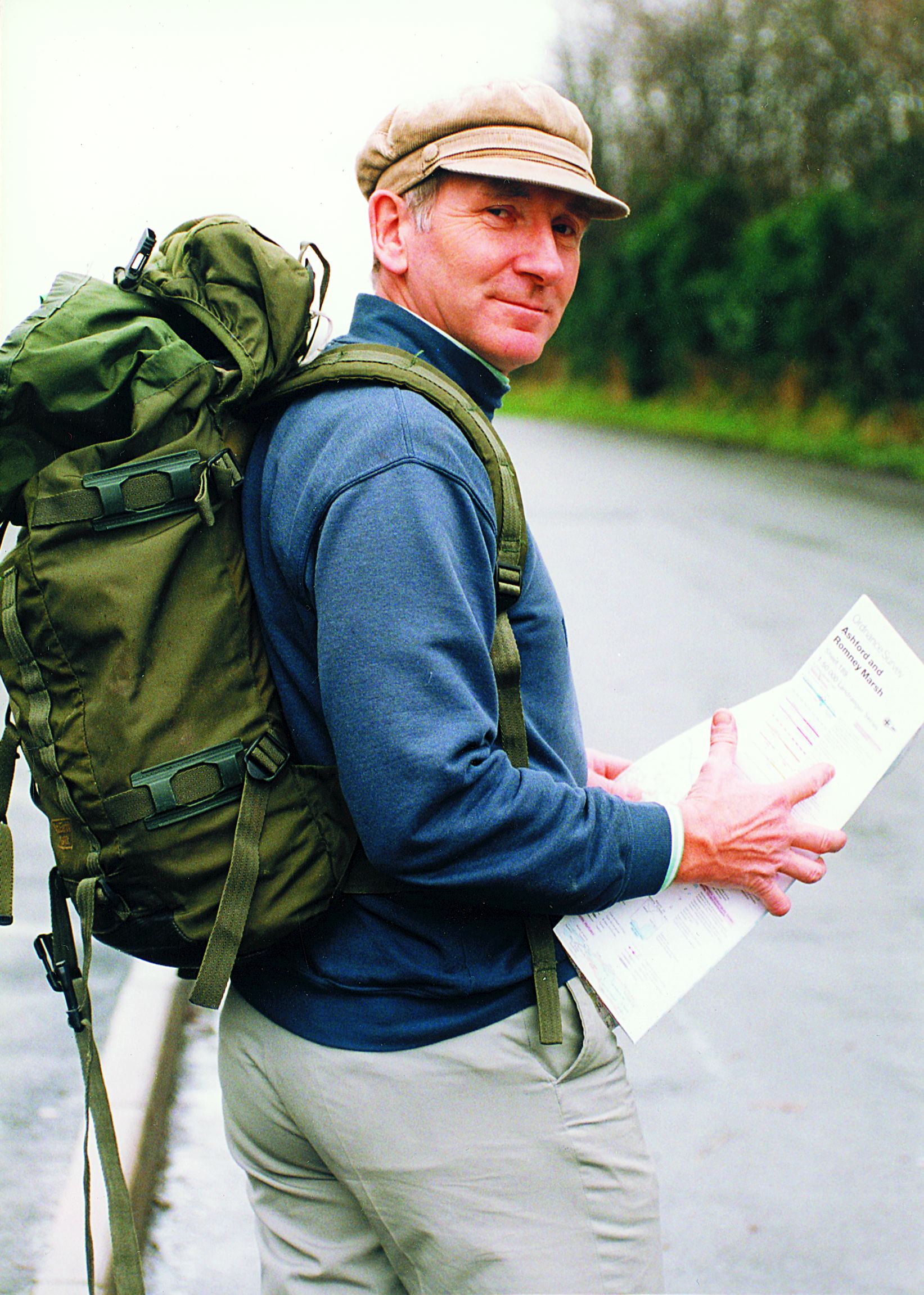 Ever enthusiastic, I have little difficulty explaining the natural allure of this remarkable country: a land with over one hundred separate tribal groups; amazing festivals; gentle people, some with strange beliefs; dramatic, ever changing landscapes, incredible colors, delightful smells and intriguing customs.
It is also impossible to travel far before coming across an enticing local carnival. Always worth a stop, visitors are considered good luck, are welcomed and immediately included. Buddhism is the country's key faith, but other religions are accepted. There is history too, a recent British colonial history that has left its mark.
Rangoon
I arrived in Rangoon (Yangon) a couple of days before the group in order to re-familiarize myself and check on any changes that may have occurred since my last visit. Wandering around, it appears Rangoon has been of low precedence since the government's withdrawal to their new safe retreat and sadly it shows, the city generally looking and feeling a little scruffy.
Of course after a recent series of natural and human disasters one can easily forgive neatness being given such low priority, also it is no surprise that the world recession has filtered into Myanmar, tourism is strangely the only growth industry.
This year has seen a marked improvement in foreign tourism, especially from continental Europe and other parts of Asia; Japan heads the list from Asia, while Germany is Europe's forerunner.
The Golden Rock and Twante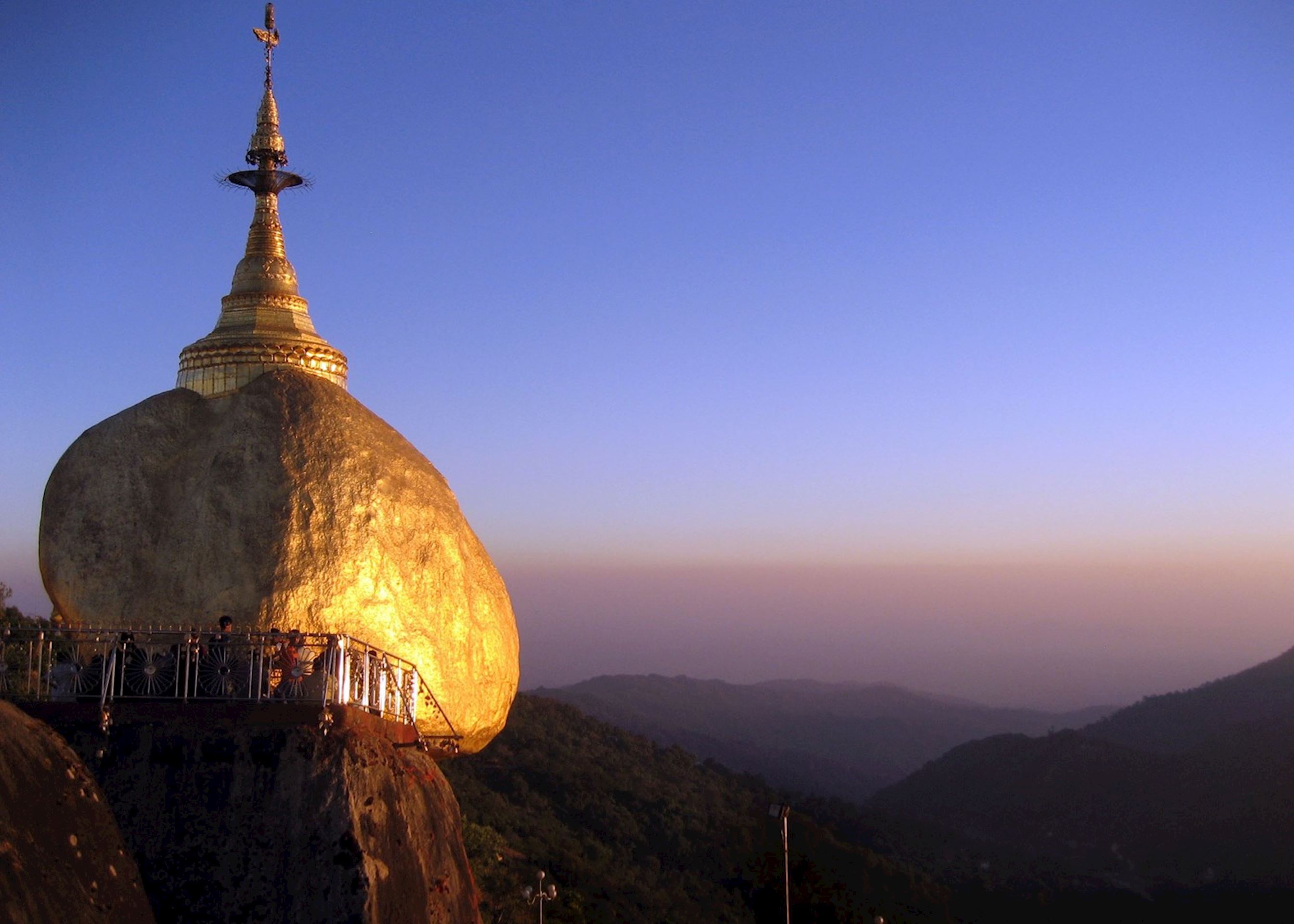 As usual with a Golden Rock visit early in the program, our tour is initially quite frantic, starting off with a series of early morning starts.
The sight of this beautiful and remarkable Buddhist site in the soft morning light is wonderful. The rock is also hugely significant, attracting pilgrims from all over the country to pay homage to this precariously balanced shrine. On this occasion the sunset was the clearest I have experienced in all my visits.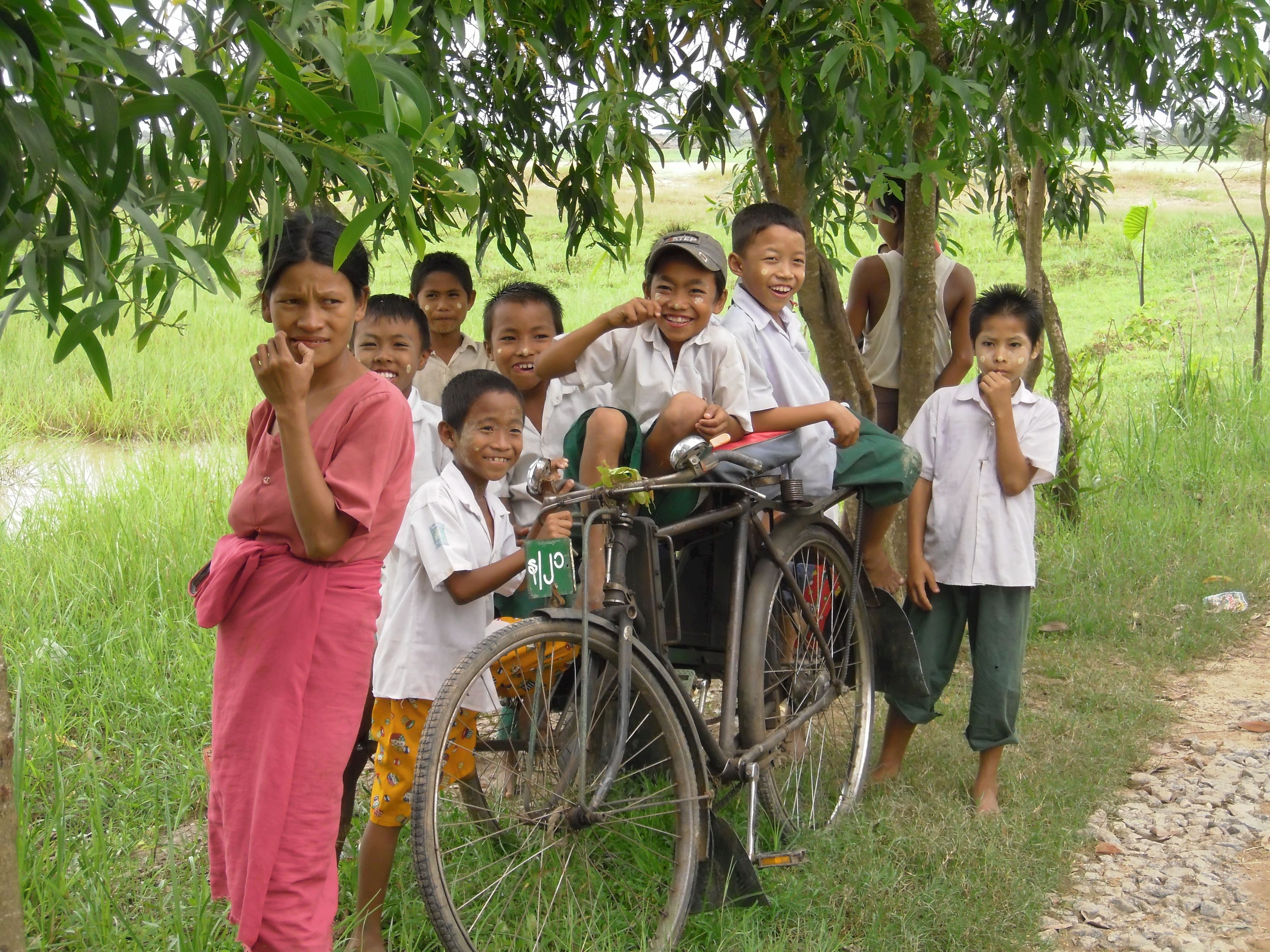 After calling in at the pottery town of Twante we then visited the school at Paya Ngoto, re-built after almost total destruction from hurricane Nargis by Audley fundraising.
An arranged Burmese lunch was also provided by the children of the school while we were there and an impromptu collection from guests raised a further 50,000 Kyat for books, pencils and other stationery. A quite delightful visit well appreciated by guests and the school children.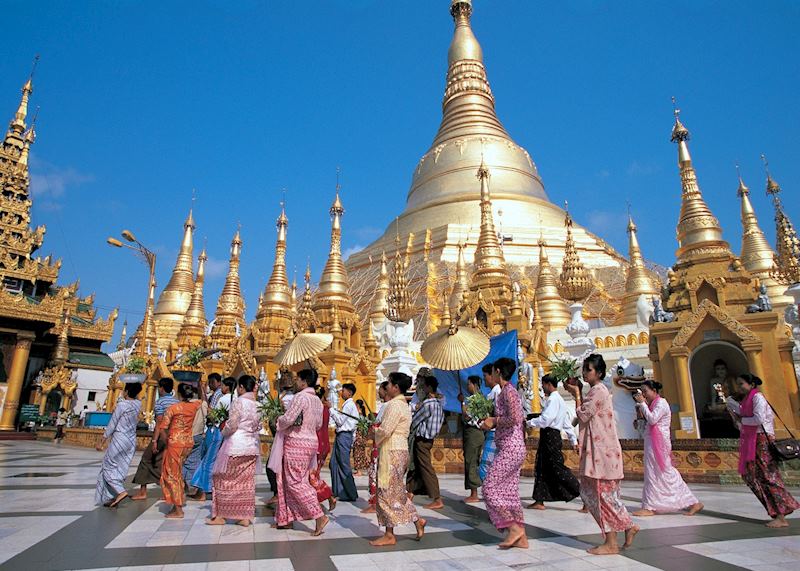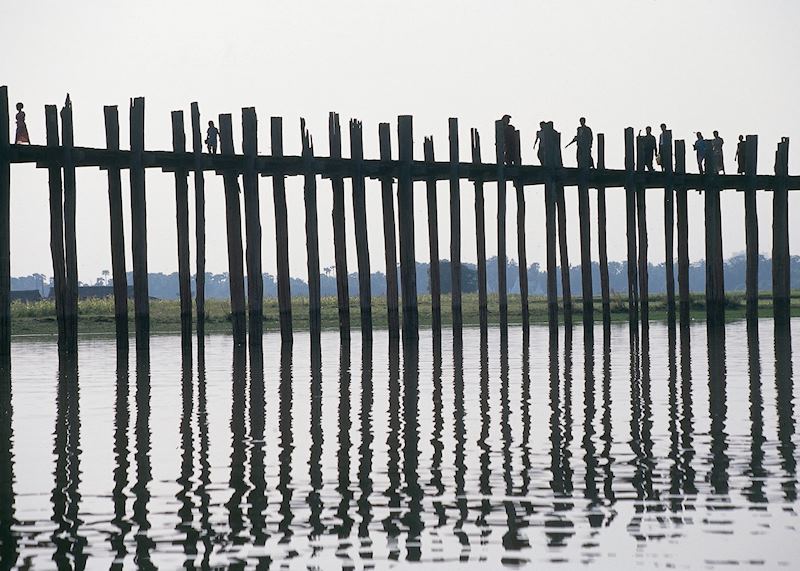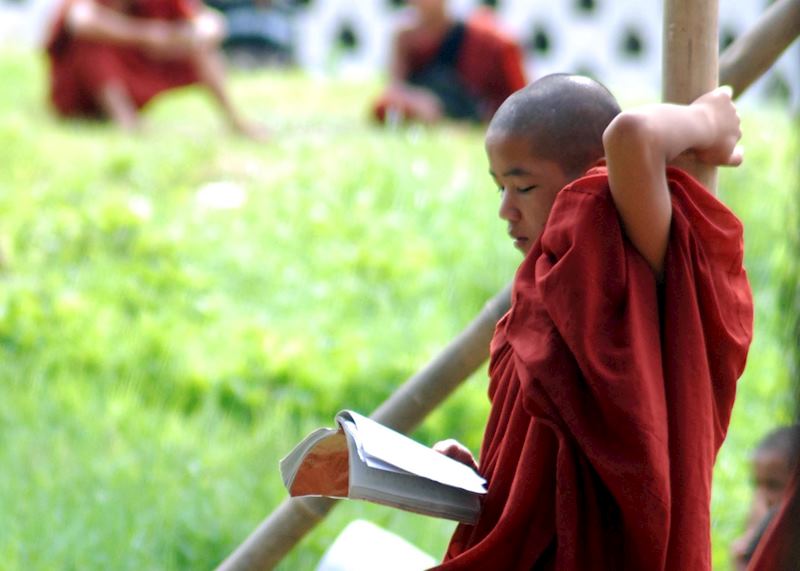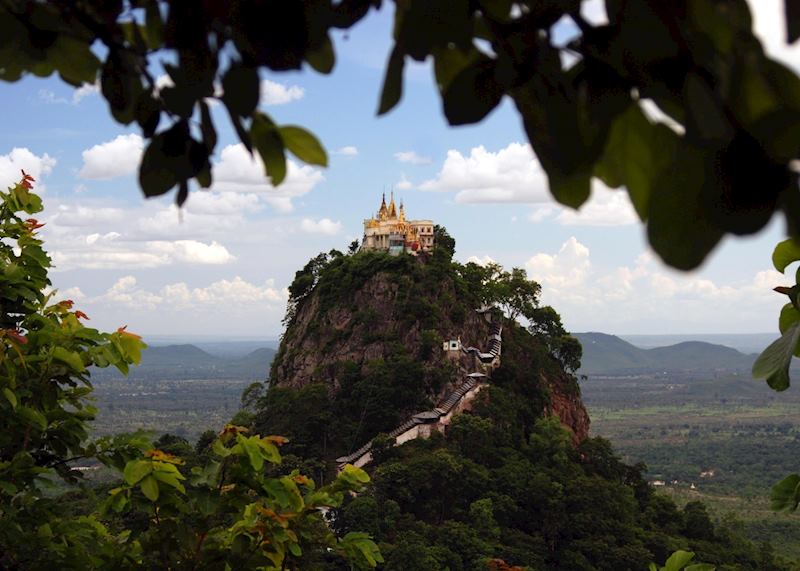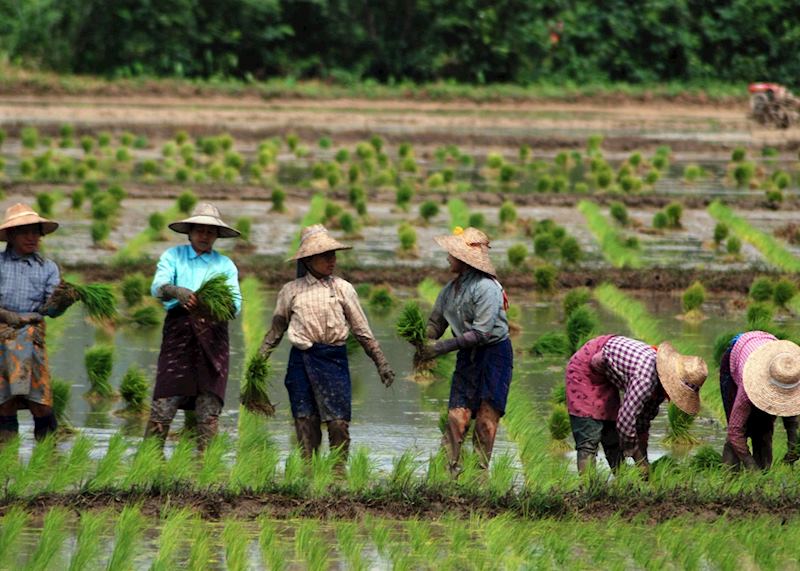 Ballooning in Pagan
A 4am wake up call on day six and a flight to Pagan culminated our series of early morning starts. No complaints though, everyone was keen to get the most from the experience, which started directly from the airport on our arrival in Pagan. After lunch and a short break, the tour concludes a little later with a visit and tour of 'Ananda Phaya', arguably the most superb temple in Pagan looking absolutely breathtaking in the late afternoon sun.
We returned to our hotel just in time to appreciate a Mandalay beer while watching the sun set over the famous Irrawaddy River, far more satisfying in my opinion, than squabbling for space with a variety of foreign tourists on some ill treated sunset pagoda.
Ten guests and little old me arose early on day eight to fly over Pagan's fabulous archaeological spectacle in a balloon, three balloons actually, each one containing twelve people and the experience for myself and other passengers truly amazing. After many visits over the years I now finally have an overall portrait of old Pagan, this remarkable thirty square miles of historic temples and pagodas nestling beside the equally famous, most distinguished Irrawaddy River.
The Road to Mandalay
Although today is a long lazy day of sailing along on the 'The Road to Mandalay' it is wise to arise early, hit the coffee pot and await the new sun as it gradually awakens a land virtually unchanged for centuries, a special experience requiring a romantic heart, a little imagination and an inability to sleep in late.
Passing slowly under the old Ava Bridge, Sagaing Hill peppered with pagodas, monasteries and temples', which slowly appear out of the midst, is for me something rather special. It takes a little knowledge and plenty of imagination to fully appreciate the British historical connection to this particular part of Myanmar, not to mention so many magical moments for me over the years. I never tire of this particular experience.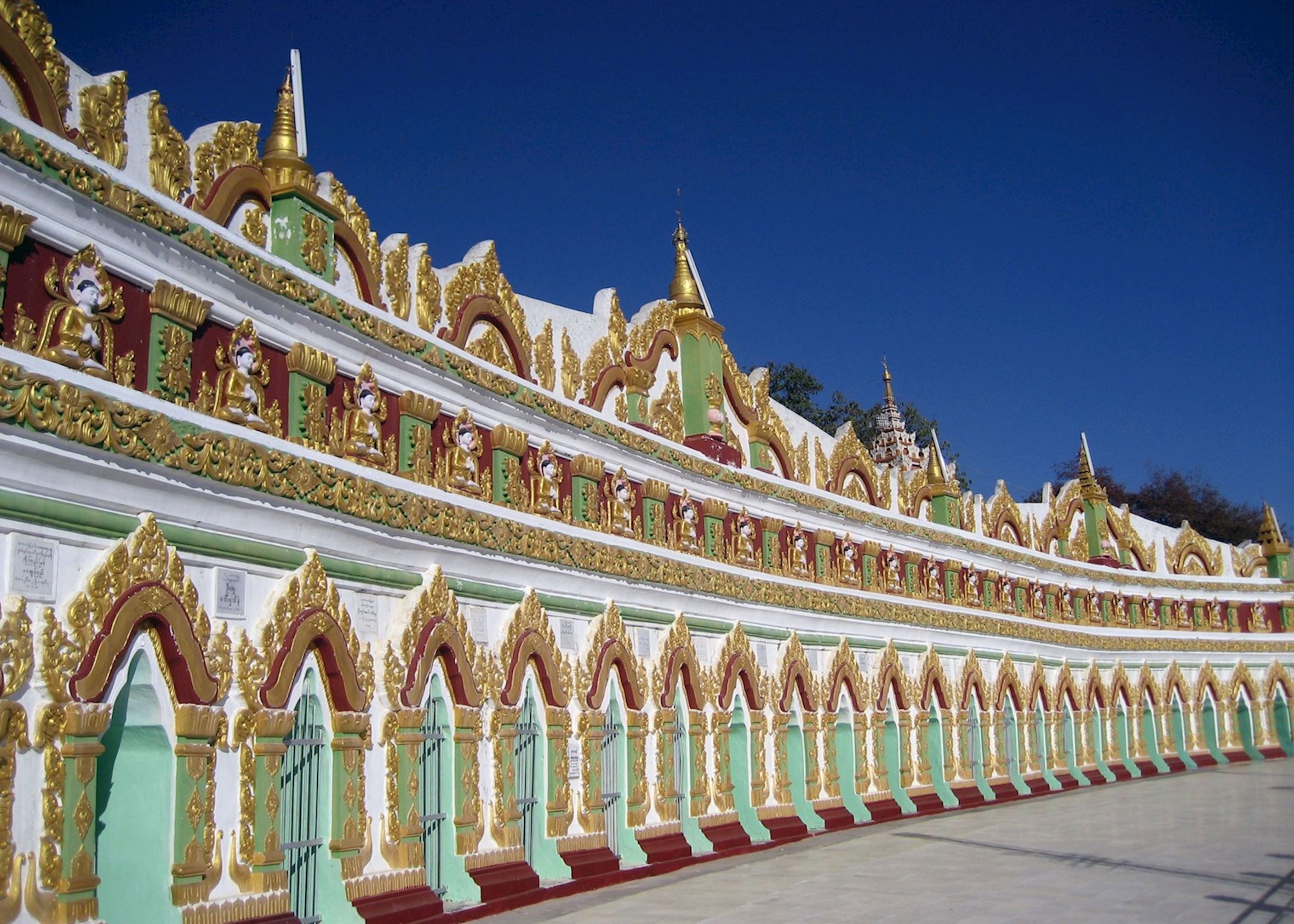 Old British hill stations around the world remain an enigma to most people of the distant countries where we built them. For the colonial British they were built for comfort and coolness in conquered countries where the heat in low lying areas was oppressive and generally unbearable, being far from home we built these towns with our distant homes and towns in mind and today little wonder they often remind visiting British visitors of towns back home such as Guildford or Dorking.
I have a similar fondness for Maymyo as for so many other regions of Myanmar, particularly the old colonial houses, perfect temperature, endless plantations, delightful town and of course, the botanical gardens. Although now almost totally Burmese, Maymyo has retained much of its former British hill station feeling, in fact I still half expect to see Colonial Jones's wife dropping their kids off at the local British school.
Inle Lake
Our full day tour of Inle Lake was exceptional as usual with Yan, our guide, taking us to parts of the lake I had never previously visited.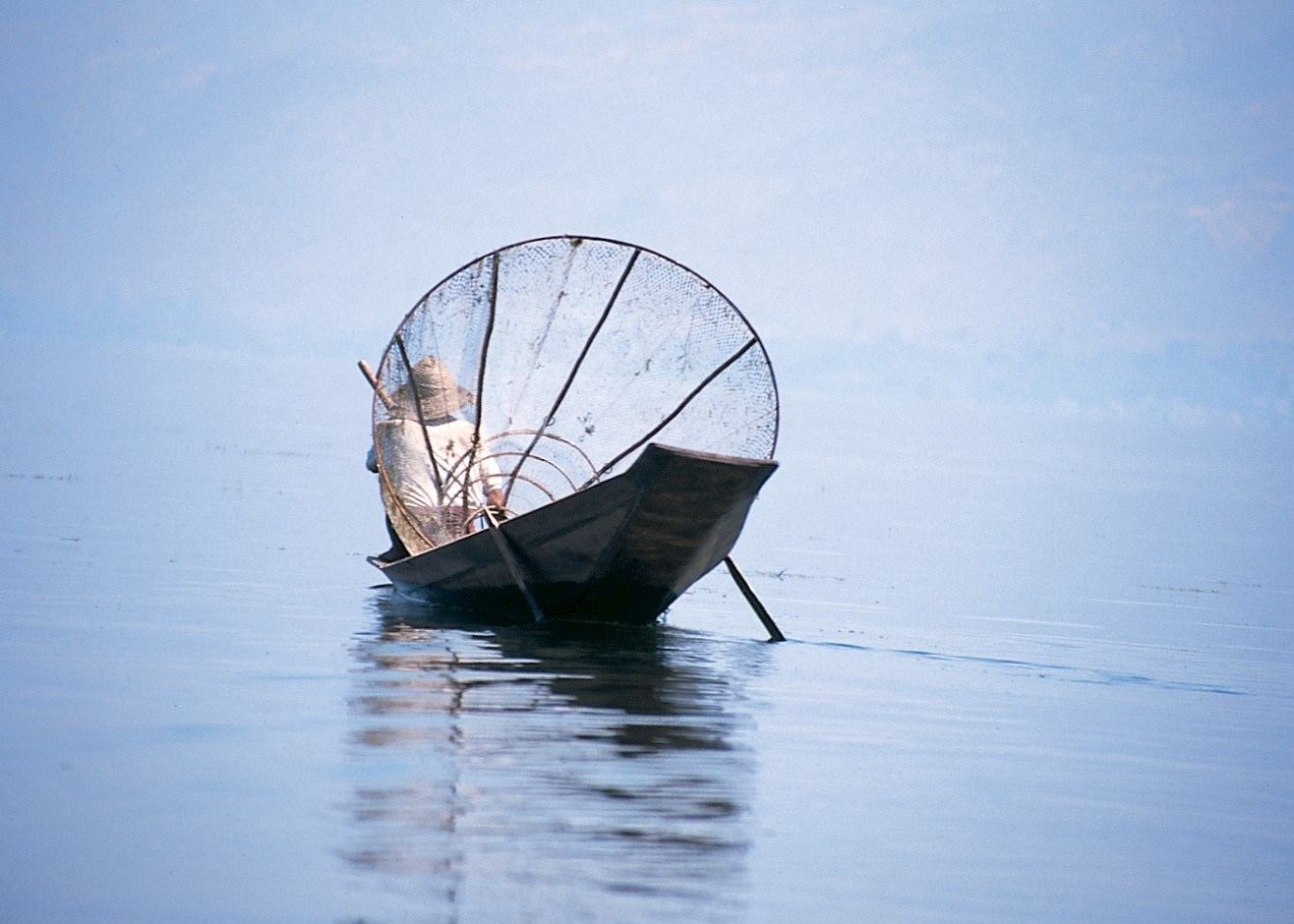 The lake (In) is surrounded by four (Ley) villages and we toured through Ayaamo, one of the first four villages settled by the Intha people, way back in the 11th century.
Four boats and several pole-carrying Intha tribesmen moved a huge floating island past our restaurant window at lunchtime today, an unusual event apparently, causing quite a stir among our group who were enjoying a relaxed lunch on the shores of the lake.
The final day
Our final meal at 'La Planteur' in Rangoon was superb, many thanks directed at Yan, who deserved all the praise for guiding a great tour in such a professional manner.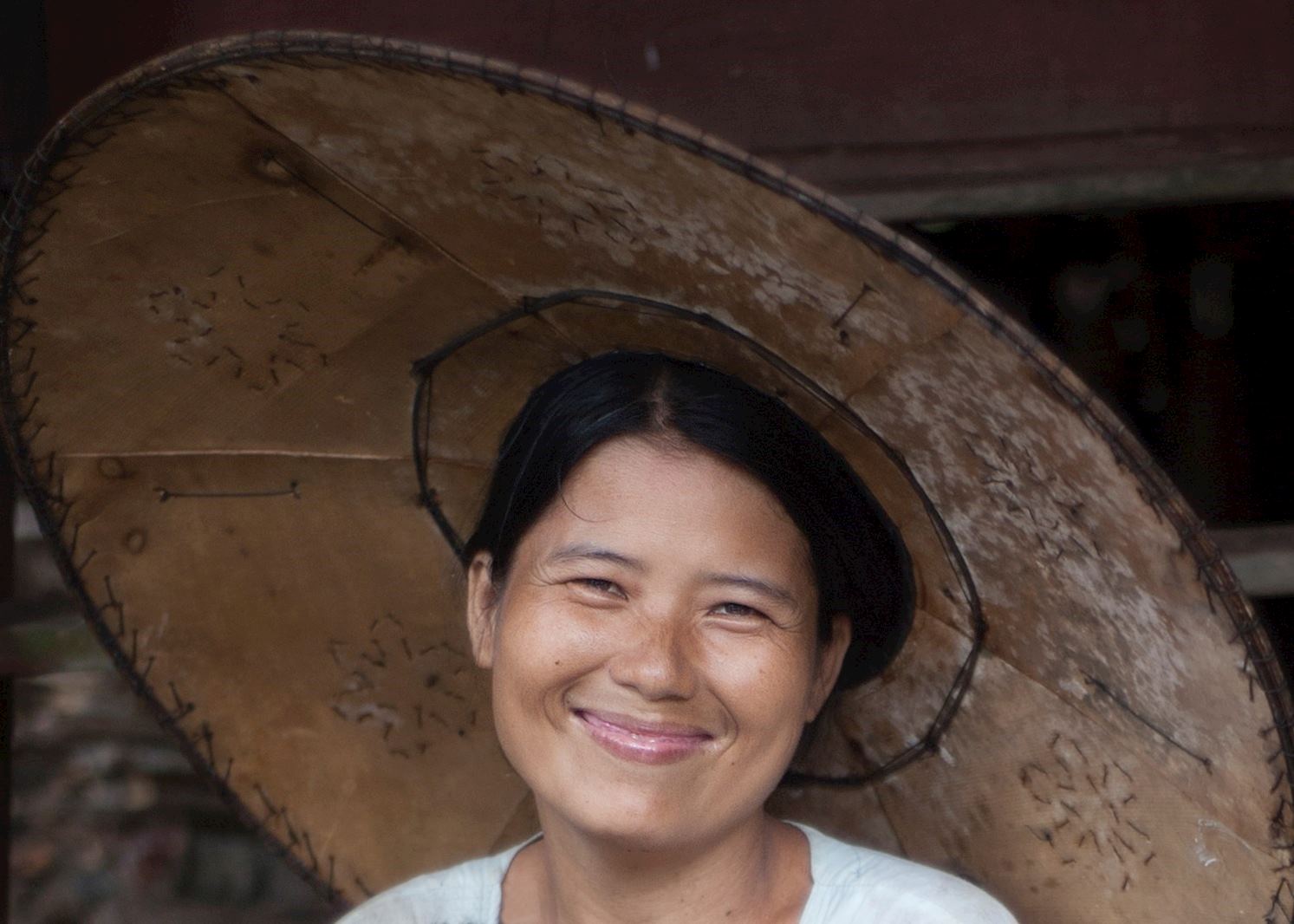 A little praise also came my way; I was given a cake and jolly nice present from our partners in Myanmar as a reward for my active part in countless tours through Myanmar over the previous 16 years.
The Burmese people, without doubt, are the kindest, most genuinely charming people I will ever come across. Myanmar is my spiritual second home and I will continue to visit the country whenever possible.
Myanmar — to go or not to go?
There are conflicting views about whether tour operators should offer travel to Myanmar because of the political controversy surrounding trade with the country under its current government. Our view is that it is not our role to interfere in people's choice of destination and therefore it should remain a decision for our clients to make for themselves.
If you would like to read more about the issues then go to Audley's Policy on Myanmar, where Audley's Managing Director, Craig Burkinshaw, explains our position on travel and tourism to this country.
In this section, we can also direct you to organizations which provide balanced arguments for and against travel, so that you can obtain more background on the issues.
Burma

Myanmar is an intriguing mix of beautiful beaches, hidden temples, colorful hill tribes, bustling markets, magnificent archaeological sites and natural scenery, make this an unforgettable destination.

View our Myanmar vacations