Audley client, Nick Steidl, traveled to Cambodia with Audley in November 2010.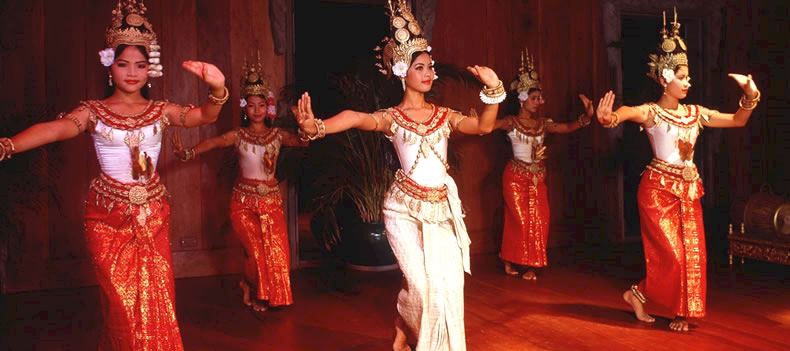 We stayed in Phnom Penh and Siem Reap and went to all the well known sites and temples. But we were particularly overwhelmed by the people of Cambodia.
As you can see from the boy on the bike, 'health and safety' is not a major issue yet. While the boy waves his father is on his mobile phone and his crash helmet is in the bike basket.
Wonderful country.
Find out more about tailor made trips to Cambodia
Book a vacation to Cambodia and experience one of Southeast Asia's more popular destinations with the most famous tourist highlight being the glorious jungle-tangled temples at Angkor. Other attractions include the post-colonial grandeur of Phnom Penh and the lovely beaches at Sihanoukville.