Audley clients, Kay and Richard Tremellen-Frost, traveled to Botswana in February 2011.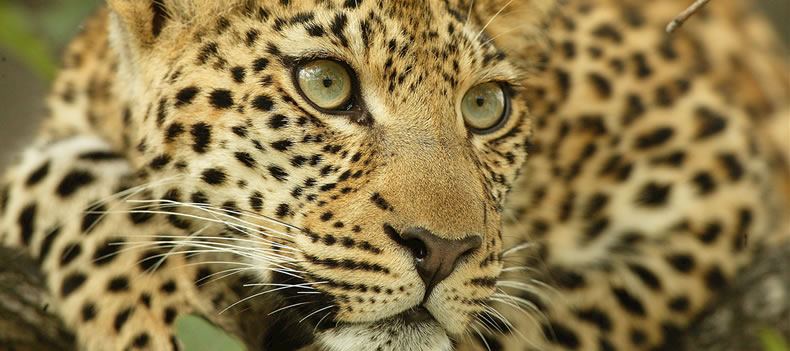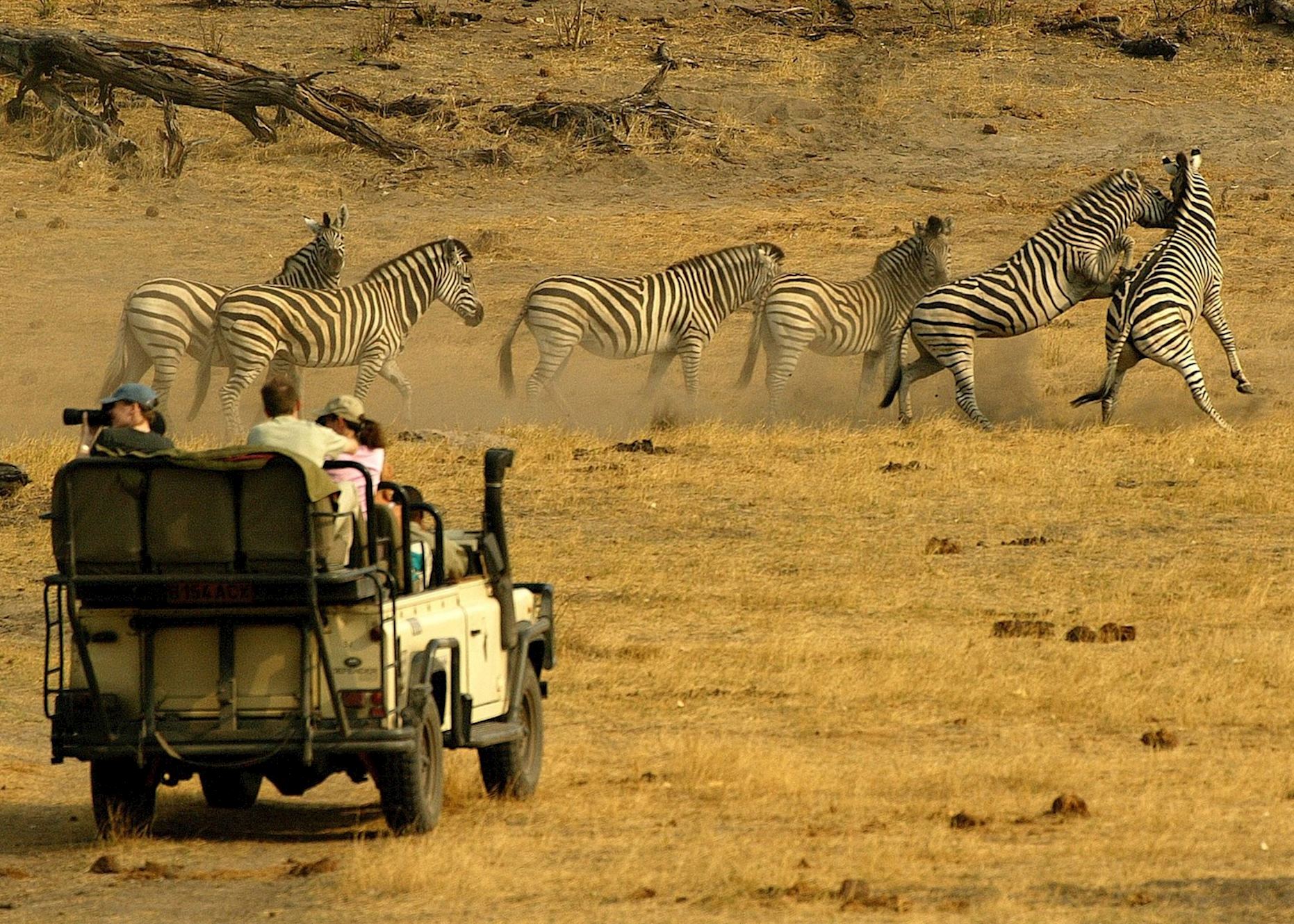 Botswana? No. We're going to Costa Rica for Christmas. Well we were, thanks to great work by Sarah Powell. But snow at Heathrow put an end to that. Holiday aborted. So what now we asked? We need a holiday; somewhere warm with wildlife, good accommodation and friendly people.
So it was over to Victoria Saner who worked so hard to book us on a safari in Botswana. "But it's the green season and that means wet!" people said to us. "You won't see any wildlife — the grass is too long" others warned. Well, were we disappointed? Not a bit. To write a short article on our wonderful experience will be hard so here's a glimpse.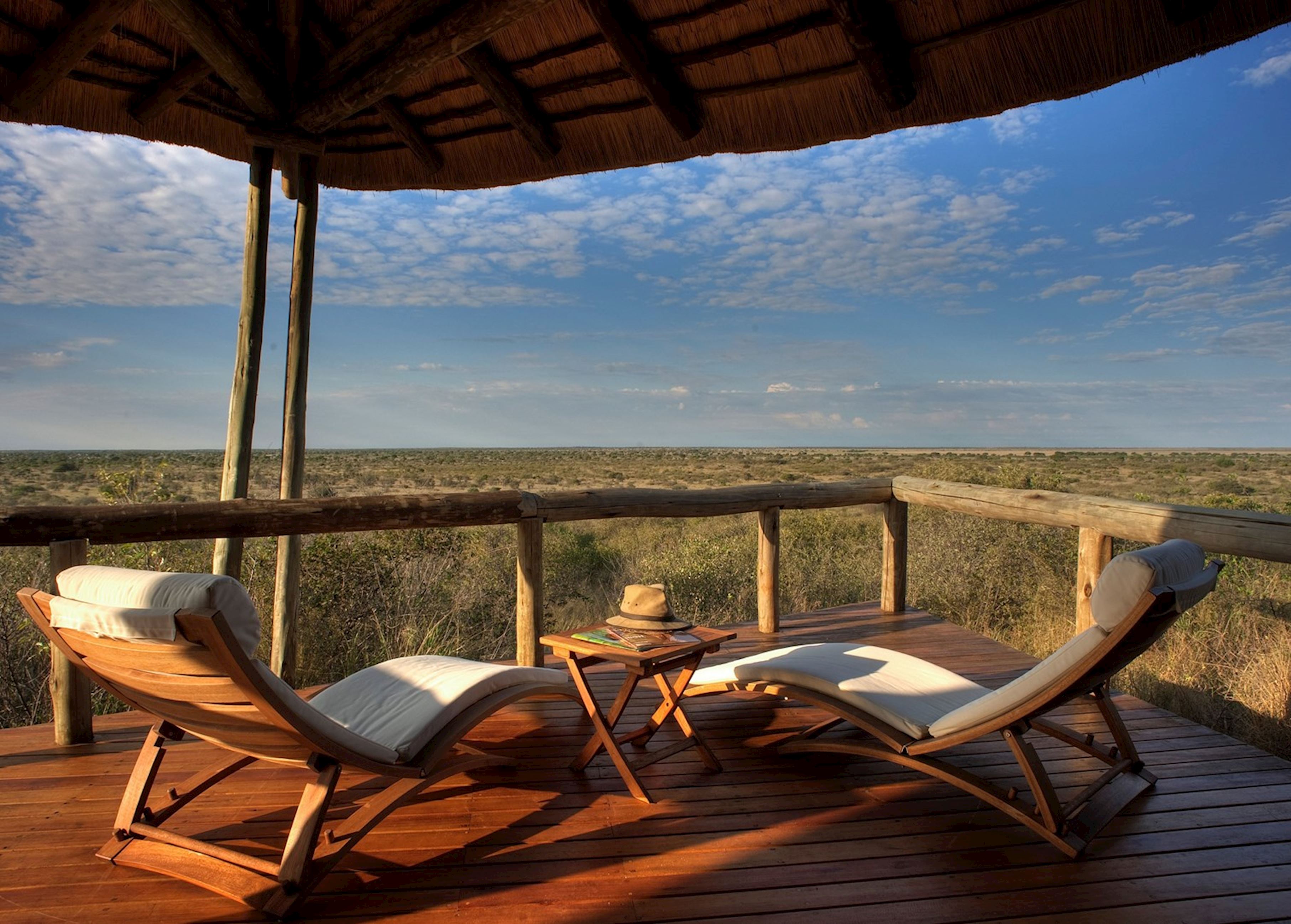 With no expectations of any sightings we were delighted to be greeted on our first day by a flock of well over a thousand birds swarming around a nearby waterhole, springbok being stalked by a cheetah and a lion having a refreshment break. This was in the Kalahari where we spent the first three nights at Tau Pan: their outside showers are a must! All the camps were open to the wild but your safety is paramount.
The first night was spent listening to the gentle "moaning" of a lone lion as he tried to find the pride from which he had become separated. The second night they all met up and celebrated! What a party that was! Then the last night was an eerie silence.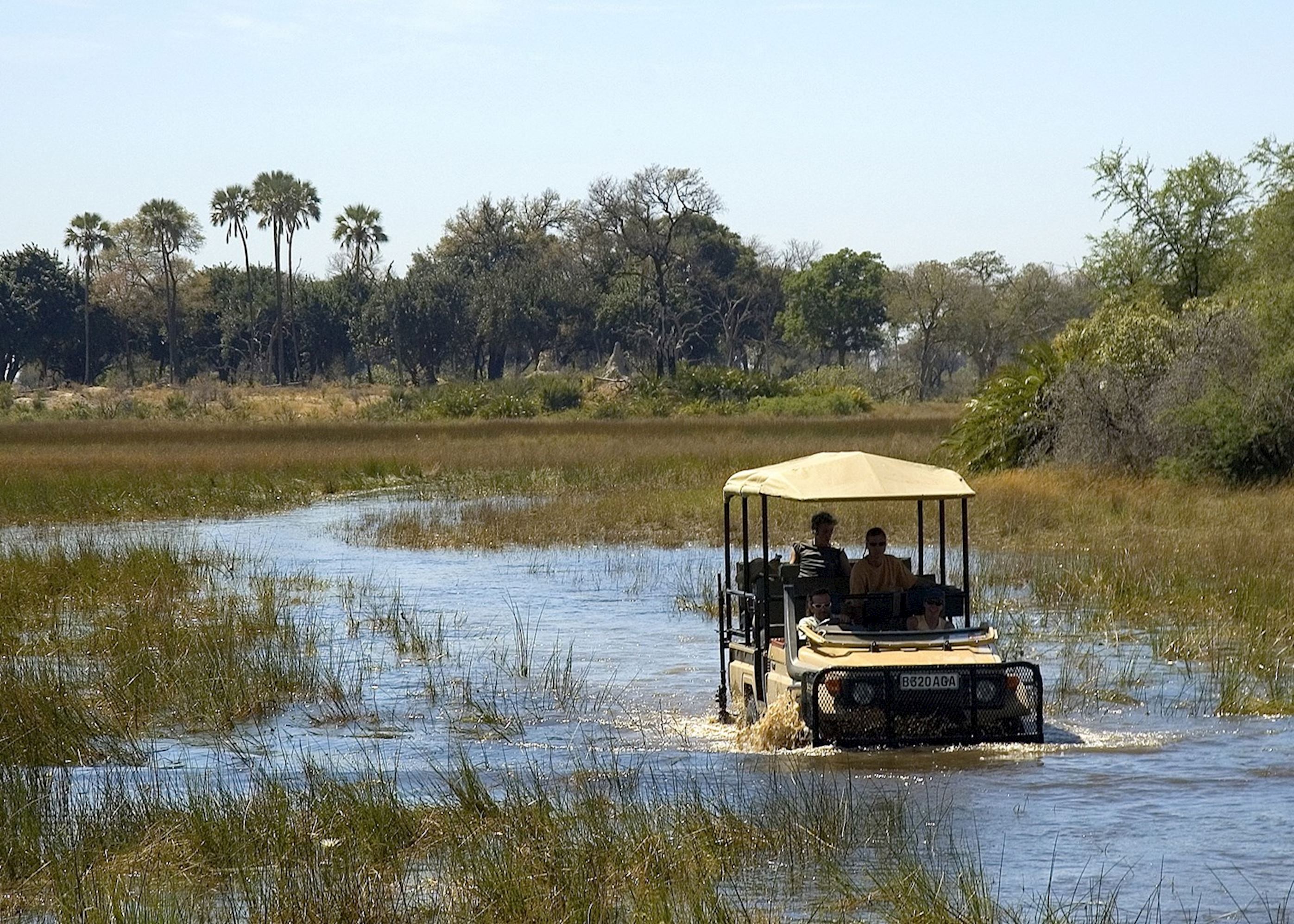 A light aircraft transported us to the Okavango Delta and Pom Pom, set on a beautiful lagoon with three resident hippos. The delightful singing of "Dumela" (Hello) greeted us on arrival. We soon settled into what was to be our accommodation for the next three nights — a tent, albeit with en suite facilities. The roars of lion had been replaced by hippos emerging from the nearby water at night and munching on the grass outside the tent.
One evening as the sun was setting we watched three lionesses and their cubs gently devouring their supper.
The drives were excellent and we saw a vast number of animals and birds. One evening as the sun was setting, we watched three lionesses and their cubs gently devouring their supper. Out of the bush two lion emerged, haughtily walking toward the inviting meal. Suddenly they roared and in a fit of action, charged toward the dining group, one of them brushing the side of our vehicle as he did so. No more supper for the mums and babes but an exciting experience for us.
But the Delta brings other experiences. It is the largest inland delta and is formed by seasonal flooding, draining the rainfall from Angola during January and February. This lends itself to boat and mokoro (dug out canoes) rides where a different view can be taken and the tiny but noisy reed frogs spotted.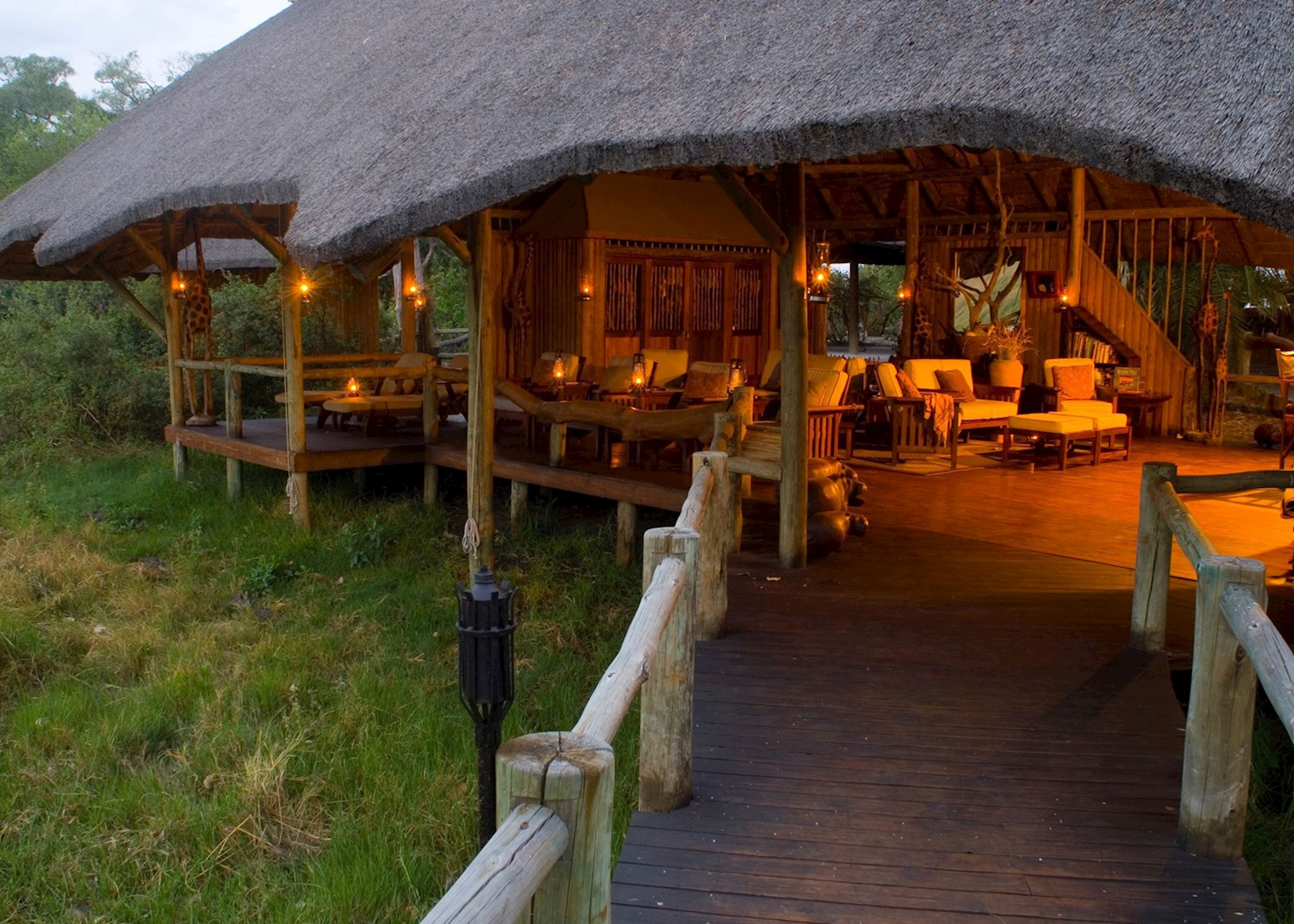 Flying into our third and final lodge, Lebala, we saw herds and herds of elephant. Indeed the sightings we had in this area were the most dramatic: elephants charging at us to warn us away from their young, a martial eagle with its prey and hyenas and vultures feasting on a dead giraffe. Not for the faint hearted but this is wildlife. We were also exceedingly lucky in seeing a pack of twelve wild dogs feeding on a kill. The guides knew the dogs were in the area from their tracks but they hadn't been seen for three weeks. Wow.
Overall, sightings were too numerous to mention here. We rarely shared a vehicle with other guests nor did we often see any other vehicles. The people were absolutely delightful and couldn't do enough for you. Nothing we write here, nor the photos we show you, can ever replace the ambiance of being there; watching the sunsets whilst surrounded by wild animals, sharing stories around the campfire, learning about the people and their way of life. They are all great memories for us. Why don't you make them memories for you? Go, but go with an open mind and remember: animals do move around.
Find out more about tailor-made trips to Botswana
Book a safari vacation to Botswana and experience many exceptional national parks and reserves, but it's the Okavango Delta's rich array of wetlands and vast, varied ecosystems that make it unique.
Further reading