Audley client, Angela Bishop, returned to South America with her husband David in March 2011, having fallen in love with Peru in 1999. Read all about their unforgettable experiences as they travel through Bolivia, Chile, Argentina and Brazil.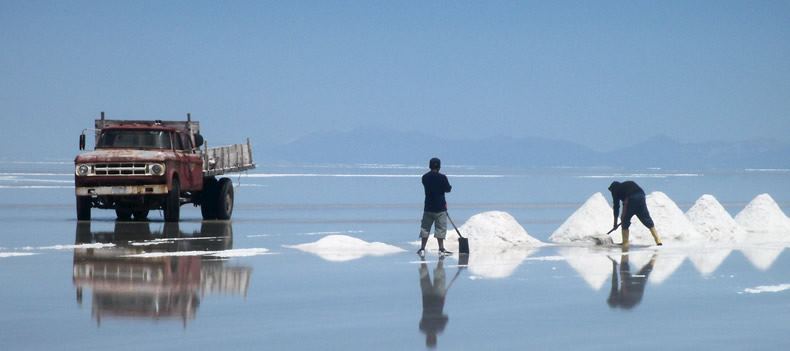 My husband David and I fell in love with South America during our first visit in 1999 when we visited Peru. As this was to be our 4th visit to this part of the world we wanted to see some new places and revisit one or two.
Bolivia
Although March isn't the best time to visit Bolivia due to the fact that it is the rainy season, we decided to risk it and are so glad that we did because we only had one shower the whole time we were there. The part of Bolivia we decided to visit is amazingly beautiful and the Bolivians are so friendly although, in the main very poor.
Our first stop was La Paz, the highest capital city in the world. We spent three days there exploring the city and especially the fascinating Witches Market where you can buy anything from silver jewelry to a llama fetus! From La Paz we made our second visit to Lake Titicaca and spent an hour or so visiting one of the islands. Our guide Ivor and the boat driver provided a very welcome picnic which was shared with several local children, making the visit even more special. We also visited one of the reed islands where I was treated to a ride on one of the reed boats made by the local people.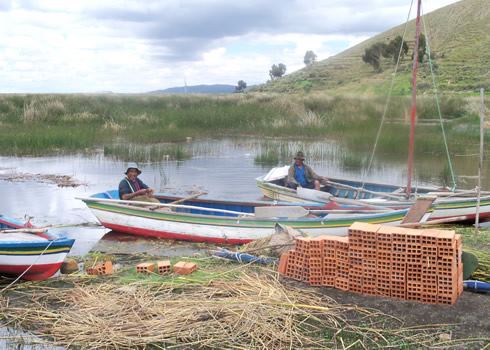 Next on to Oruro, from where we were due to travel to Uyuni by train, but were given the choice to travel by car with Veronica our guide instead. As there are only two trains in Bolivia I was determined to travel on one of them and David decided to go with Veronica and Louis, our driver, by road. No we hadn't fallen out! We met up seven hours later and both had a great tale to relate about our adventures.
The Hotel Luna Salada in Uyuni is made completely of salt and we thoroughly enjoyed our time there exploring the high plateau of the amazing Andes mountains and the salt pan which, at 12,100 meters is the highest and largest in the world. This has to be one of the most beautiful places that we have ever visited. At this time of the year the salt pan is covered by about three inches of water so you can see the reflections of the surrounding snow-capped mountains and the lorries which collect the salt in the water, making it difficult to see where the salt pan ends and the sky begins.
We spent three days in the amazing Atacama Desert and were quite surprised by its spectacular beauty.
A day or so later we left our hotel very early in the morning and headed off across the Altiplano to the Chilean border. This was a journey of about eight hours during which we saw herds of llamas, decorated with ribbons in their ears, grazing beneath snow-capped mountains and volcanoes, condors soaring overhead — such incredible scenery which brought tears to our eyes.
This time we had our picnic on the shores of the Laguna Colorado which is home to three species of flamingo. It's red in color because of the plankton which serves as food for the flamingos, Veronica informed us. Again a most beautiful and tranquil place with no one around but us four. We traveled on past the Sol de Mañana geysers which spectacularly rise to 100 meters. We stopped to see beautiful lagoons and eventually arrived at the Licanbar volcano, 5,865 meters (19,242 feet) above sea level.
Chile
An hour later we said a very sad farewell to Veronica and Louis and were met at the Chilean border by a gentleman with the incredible name of Navidad (Christmas in Spanish)! He spoke no English at all so my limited Spanish came in very useful! It was very strange to be on a proper road again. We spent three days in the amazing Atacama Desert and were quite surprised by its spectacular beauty.
We then flew down to Santiago where, because we had been before, we just spent one day and night before flying down to Temuco and driving to Lago Villarrica in the beautiful Chilean Lake District. We spent three days in the small town of Pucón where the whole area is dominated by the smoldering Villarrica volcano which can be seen from literally every angle.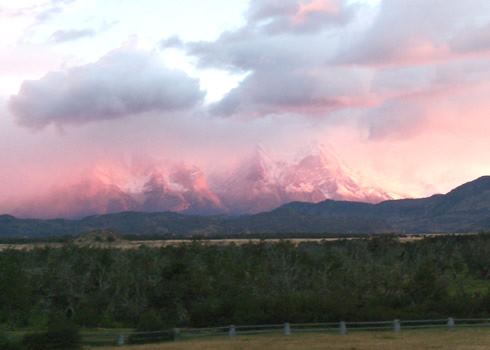 Our next port of call was the magnificent Torres del Paine National Park. One of David's hobbies is reading mountaineering books, especially those telling of the exploits of Don Whillans and Chris Bonington (anyone over 60 will know who I mean)! He reliably informs me that Don, helped by Chris Bonington, was the first Brit to climb the Central Tower of these mountains right at the end of the Andes. We were delighted to have a great view of the Towers from every angle of the hotel and surroundings.
Argentina
One day after a great, but again freezing, trip on a zodiac boat down the Rio Serrano to Last Hope Sound, the hotel put on a very welcome barbecue in front of a roaring log fire. Needless to say it was bliss! A few days later after an amazing six hour bus journey through Argentina we arrived in El Calafate to visit Los Glaciares National Park. We were thrilled to have arranged for us an all day navigation to see the Upsala, Spegazzini and Perito Moreno glaciers — the latter being one of the World's only advancing glaciers. It is so stunning that when it came into view there was a loud gasp from all the people on board the catamaran.
Buenos Aires was our next stop but again as we had been before we stayed only one night, primarily so that we could see an Argentine tango once again. We had also visited the mighty Iguaçu falls a few years ago but just had to see them again. To see them once in a lifetime is amazing but twice is incredible. We have seen Niagara and Victoria falls but these put them all in the shade.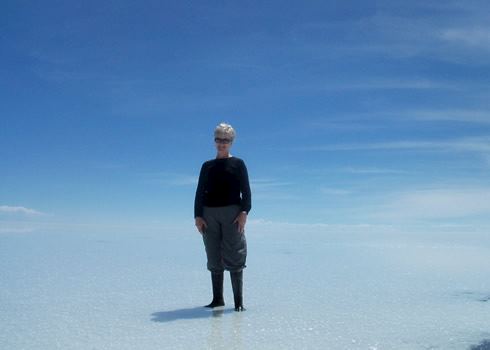 Brazil
Our last four days were spent in Rio de Janeiro, but because we had been before we didn't visit Corcovado or Sugar Loaf Mountain although of course they can both be seen from everywhere. Rio is such a beautiful city and we just loved to sit on Copacabana Beach watching all the goings on and sunbathing of course. After a month of traveling this suited us just fine.
We had an amazing adventure and I make no apologies for using so many superlatives because it was a trip of a lifetime.


All photos featured in this article were taken by Angela Bishop.
South America

From the Amazon rainforest to the towering peaks of Torres del Paine in southern Chile, South America really is a country of contrasts.

View our South America vacations
Further reading