No matter how far off the beaten track you venture, the region's pervasive religious fervor will enhance your experience - if you know where to look, explains Audley's Carol Coates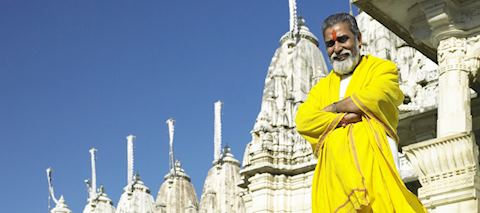 Ranakpur, Rajasthan
Visit a Temple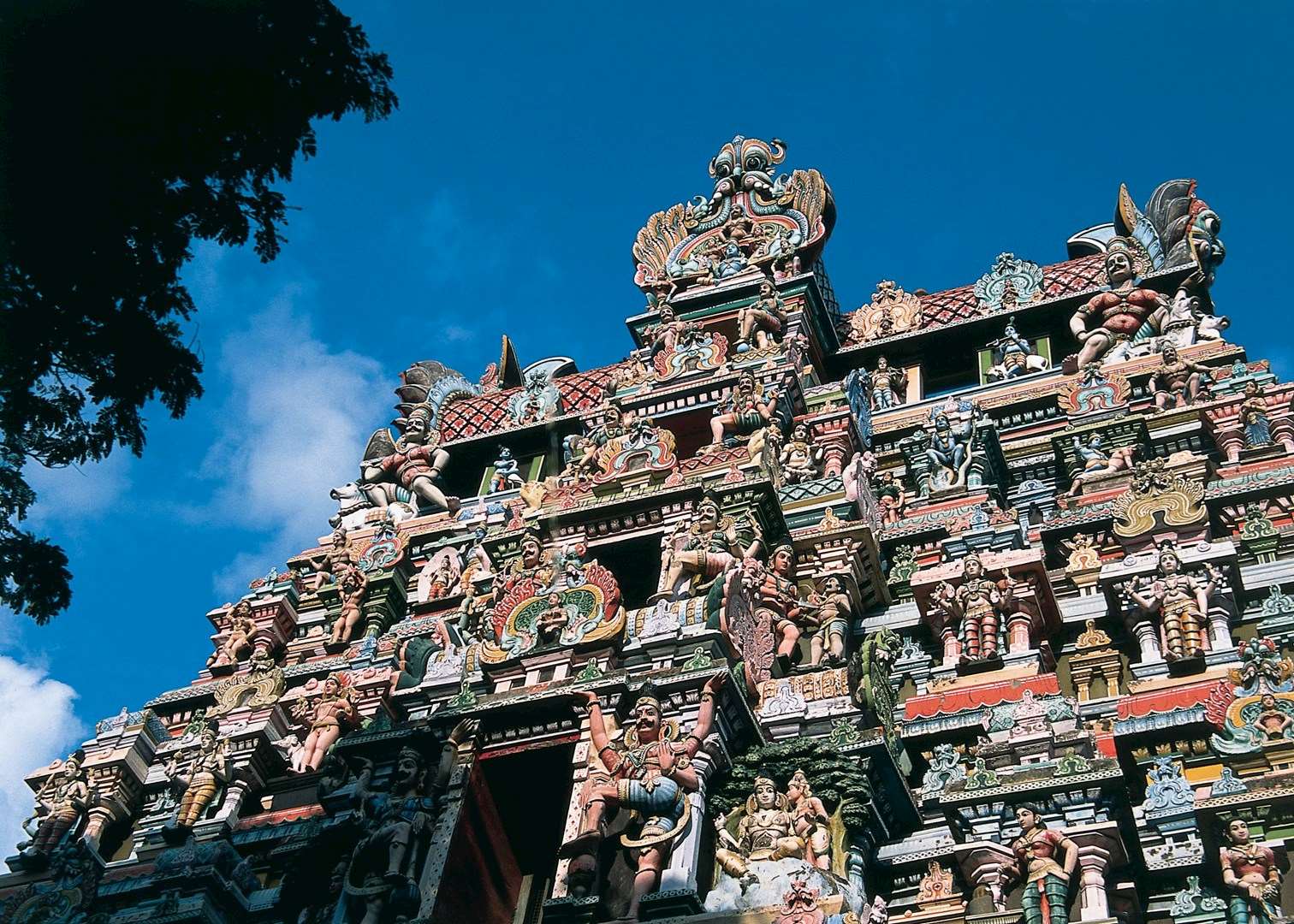 You can't go far in the Indian Subcontinent without finding a place of worship. This is the cradle of dozens of religions, from the great faiths of Hinduism, Buddhism and Islam to more obscure offshoots like Jainism and Zoroastrianism. One thing that most of these religions have in common is that worship is often conducted in temples – and the Subcontinent offers a great variety of forms, shapes and sizes.
Some of the most remarkable temples in the region include the Jain Temple at Ranakpur, which is known for its 1,444 intricately-carved pillars. In the south of India, the colourful Meenakshi Temple of Madurai is almost a town in itself, attracting thousands of pilgrims to watch bare-chested priests perform ceremonies while temple elephants give blessings. Boudhanath Stupa in Kathmandu is the holiest temple for Tibetan Buddhism outside Tibet and the largest stupa in Nepal. The Temple of the Tooth in Kandy, Sri Lanka, is located inside the Royal Palace and is home to the Relic of the Tooth of Buddha.
Tip: When visiting a place of worship, remember to remove your shoes and women should cover shoulders.
---
Meditate on a retreat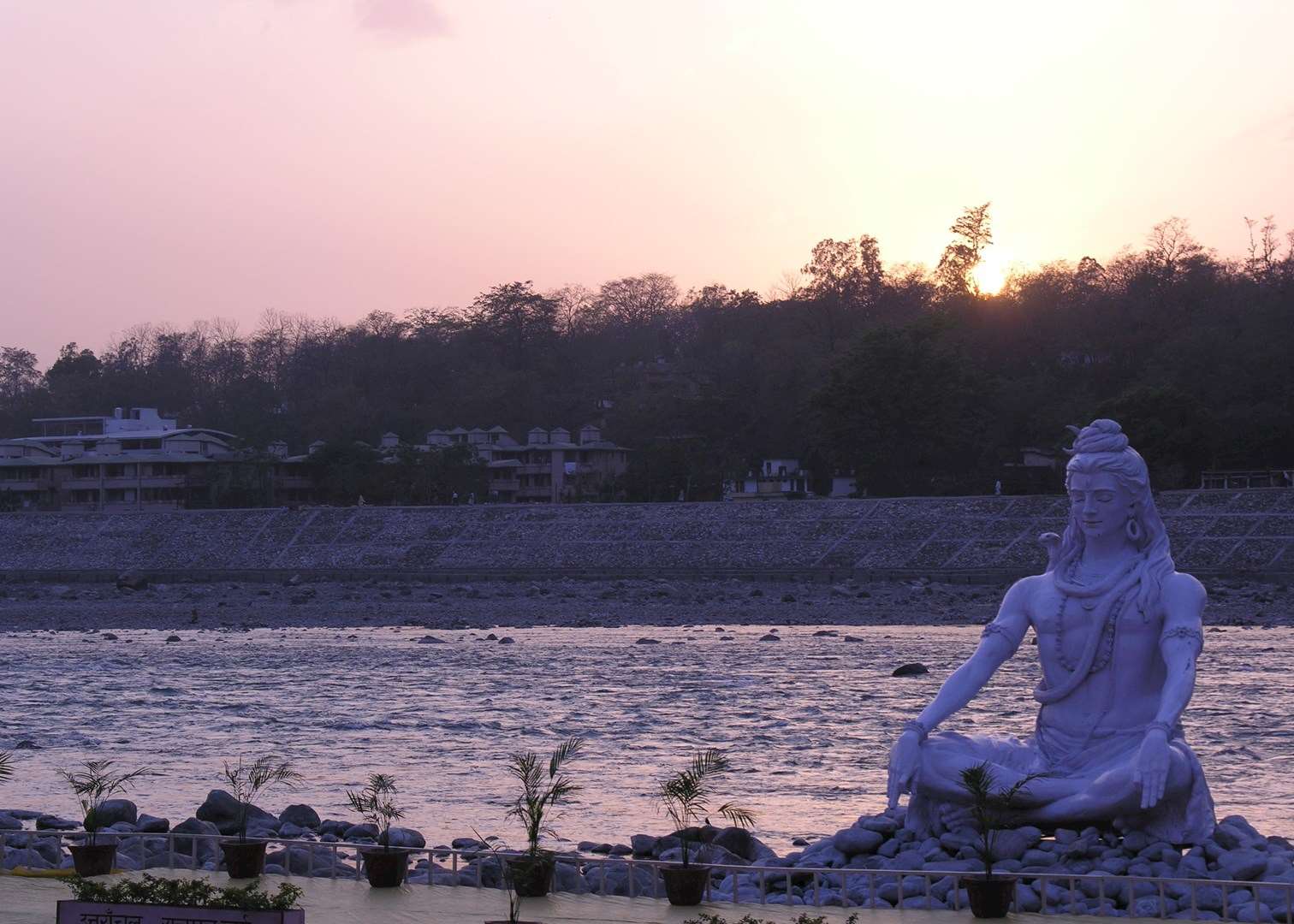 Meditation is synonymous with a number of religions but is probably best known for its long association with Buddhism, as a type of spiritual growth in the form of repetitive, rhythmic chants. It was introduced in India in the 1950s as a Westernised collection of Hindu meditative techniques, before a more secular interpretation emphasising relaxation and self-improvement spread to Europe and the United States.
Yoga and meditation sprang up during the same era, so it's common to find joint retreats around the Subcontinent; most predominantly in India. Set in the serene Himalayan foothills, Rishikesh and its surrounds are popular after The Beatles went there to meditate in 1968. It's still home to a number of meditation and yoga retreats sometimes referred to as 'ashrams'. The popular spa resort of Ananda in the north, and Shreyas Yoga Retreat in Bangalore in the south, are two oases of calm dedicated to promoting authentic spiritual traditions.
Tip: It's not necessary to stay in specialised retreats as meditation and yoga are offered by various hotels and resorts across the Subcontinent.
---
Attend a religious ceremony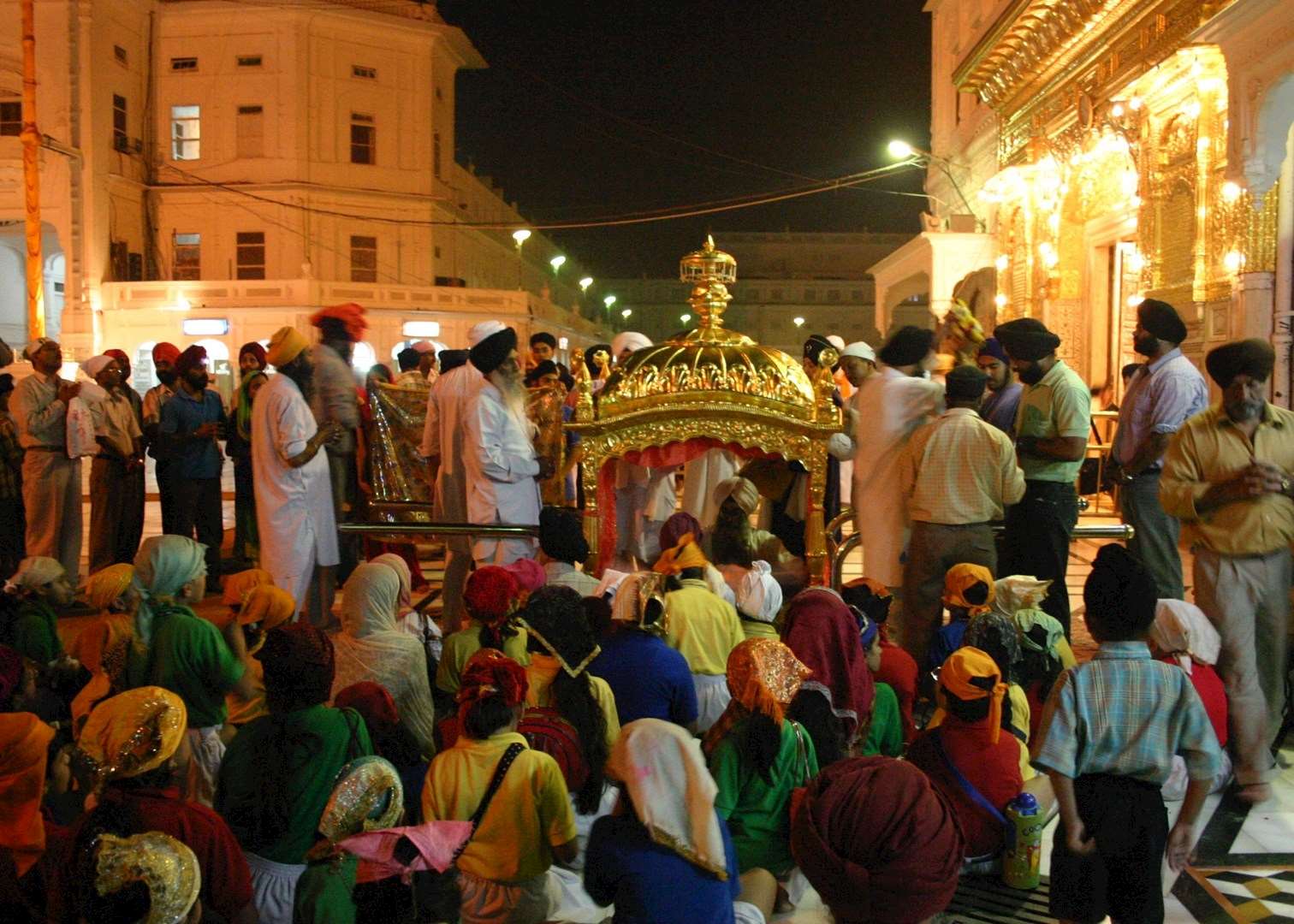 Such a plethora of religions on offer means many ceremonies take place throughout the Indian Subcontinent and wherever you travel, you're likely to encounter some. This may simply be a devotee lighting a small butter lamp at a little shrine, or a colourful procession attended by thousands in honour of one of the Hindu gods.
For those who prefer not to leave it to chance, there are a number of destinations in India where you'll be guaranteed a visual – and spiritual – treat. Daily Aarti ceremonies in Varanasi attract hundreds of worshippers to India's Ganges, as it flows south from the Himalayas; in the northerly Punjab region, Amritsar is home to the Golden Temple, where each evening the Holy Book is paraded before jostling crowds in a palanquin as part of its 'Putting to Bed' ceremony.
Tip: Be respectful and refrain from photography unless it's clear it won't upset or distract anyone.
---
Witness a religious festival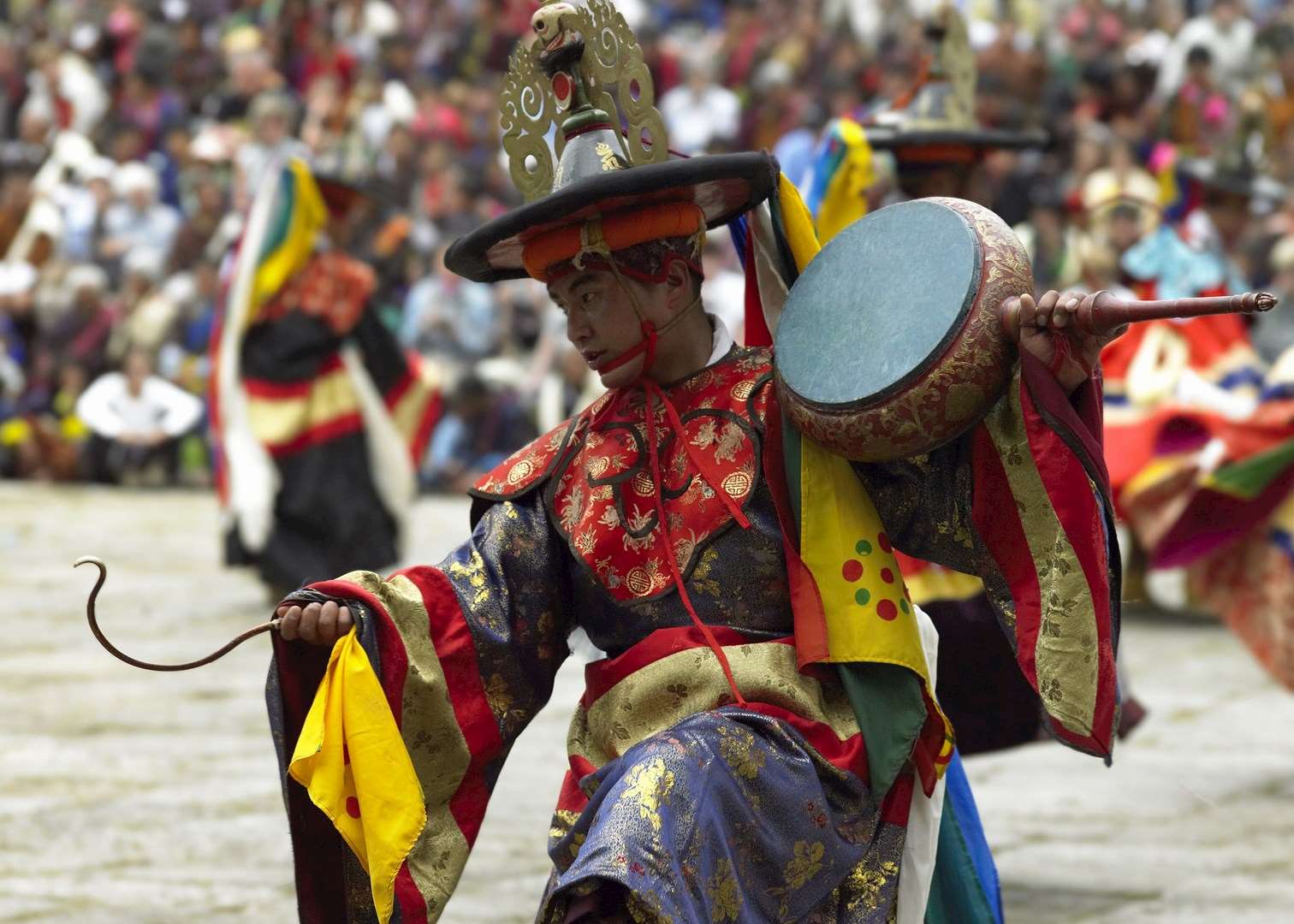 Festivals are often a grand happening with thousands of people attending if it's a local festival and millions gathering for nationwide celebrations. The atmosphere is often vibrant and loaded with energy, sound and colour. Experiencing one of these major festivals is a great attraction and an insight into local spiritual life. India's most famous festivals (and most important in the Hindu calendar) are undoubtedly Holi and Diwali: the first being the annual festival of colour, when people soak each other in coloured powder and dyed water; the latter being the festival of lights, when families light oil lamps and hang gas lanterns.
The Esala Perahera in Kandy is Sri Lanka's most famous Buddhist festival, during which colourfully dressed elephants carrying the famous Tooth Relic parade through the streets, accompanied by dozens of Kandyan dancers with whips and fire. In Bhutan, the colourfully costumed Tsechus festival takes place on the tenth day of the Tibetan lunar calendar, with celebrations in the capital Thimpu and the town Paro being the most famous.
We recommend some of the smaller festivals for a more intimate religious experience. Dashain is Nepal's main festival lasting over 15 days, but as it involves the sacrifice of animals, it's not for everyone.
Tip: It's well worth checking festival dates before planning a trip if you wish to incorporate one.
---
Honour the river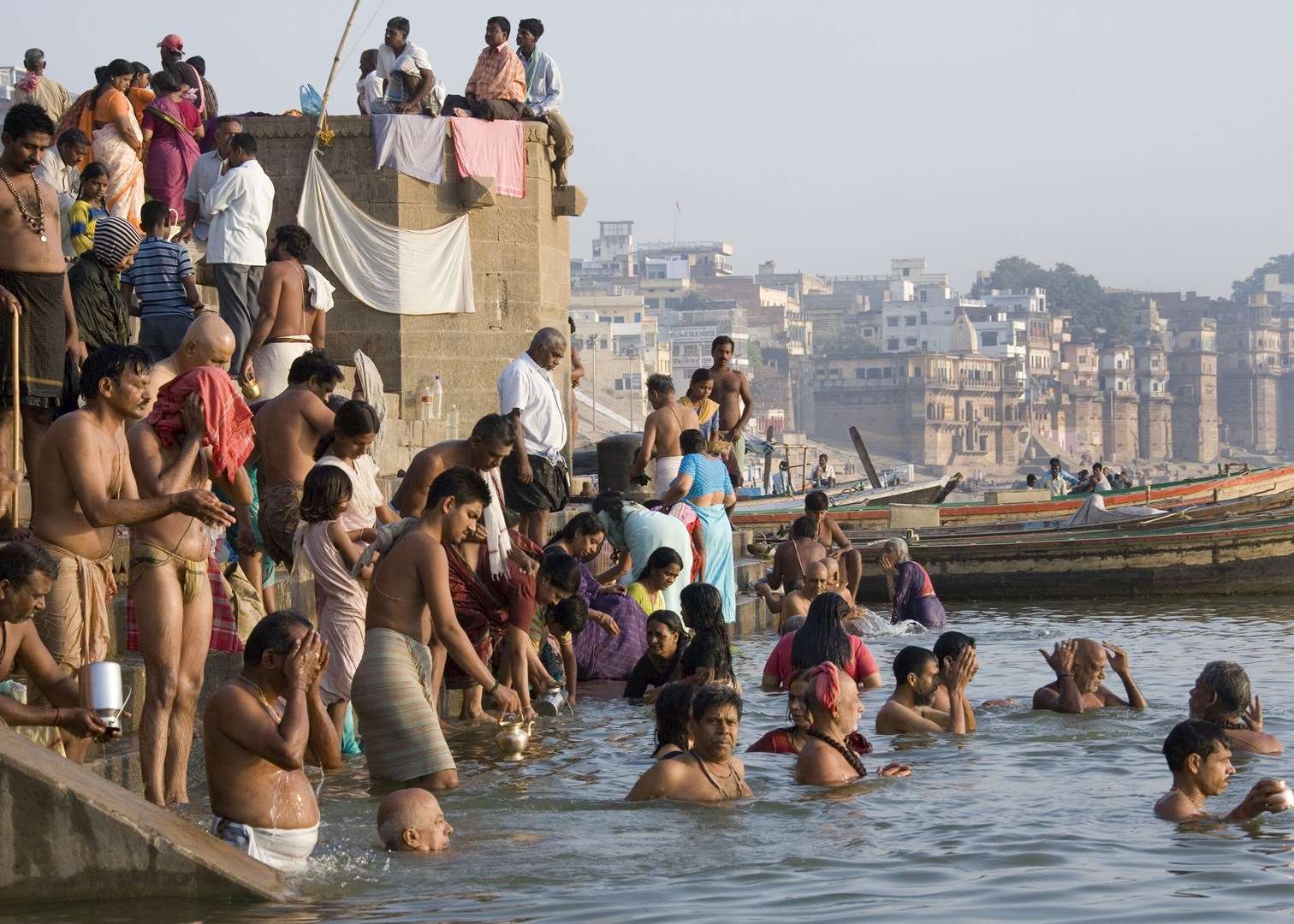 Not only does the Ganges rank among the greatest rivers in the world, it's also the most sacred waterway in Hinduism. With over 800 million Hindus in India alone, (making it the 3rd biggest religion globally), it's no surprise that it's one of the focal points of any trip. Popular places to visit, and that allow an insight into the importance of the river to Hindus, include Haridwar and Rishikesh: two almost-neighbouring towns in the beautiful Himalayan Foothills, within easy reach of Delhi.
Other places of riverside worship include Bhagirathi, in West Bengal, which Hindus have identified as the source of the Ganges, and Allahabad in Uttar Pradesh, where once every 12 years Hindus celebrate Maha Kumbh Mela in a mass pilgrimage involving more than 60 million followers – one of the largest congregations and taking place in 2013. For an inspirational insight we suggest Varanasi, one of the oldest living cities in the world and a fascinating place to experience spirituality and religion in action. Witness the evening Aarti ceremony on the banks of the Ganges, or devotees enjoying a purifying dip in the morning, in the belief it washes away the sins of the bather's lifetime. The furthest removed from western ways of life are the cremations that take place on the river's banks. Bodies wrapped in cloth are placed on piles of wood that are ritualistically set alight on the water.
Tip: One of the best ways to experience Varanasi's spiritual side is on an early evening boat ride.
---
India fact box
Time Zone
UTC + 5.5 (New Delhi)
Flight Time from the USA
15.5 hours + (Washington DC to New Delhi)
When to go
Nov-March to avoid the sticky heat and heavy rains. Read our full guide about the best time to visit India.
In brief
From the hills of Nepal to the rivers of India or the island outposts, the Subcontinent's spiritual heart is always beating.
Tailor-made itinerary ideas in India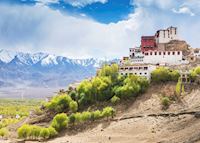 This itinerary will provide a taste of what Ladakh has to offer. High desert landscapes and ancient Buddhist monasteries are explored with visits to Leh, Alchi and the Nubra Valley.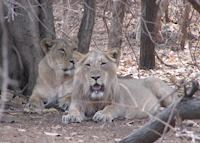 Find Gujarat's incredible wildlife in this trip that takes you off the beaten track. See rare and unusual animals clinging on at the edge of the country, and visit a less developed region that is full of interest.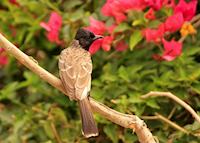 The Subcontinent is home to over 1200 different species of birds. This itinerary allows you to discover this exquisite collection by exploring off the beaten track habitats that support these indigenous and migratory species.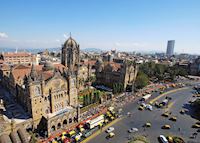 Explore the bustling metropolis of Mumbai, it's sprawling sub-cities and slums as well as the unexplored fish and flower markets, before heading to Goa for laid-back, beach relaxation.