Its compact size and abundant wildlife makes Central America the perfect place to watch birds in pristine, natural surroundings.
While we don't claim to be experts on the birds of Central America (in fact, we expect many of you reading this to be far more knowledgeable on the subject than us), we have, however, all been lucky enough to enjoy some incredible birdwatching experiences on our various trips over the years.
Choose from the countries below to find out more about our recommended destinations to enjoy a birdwatching vacation.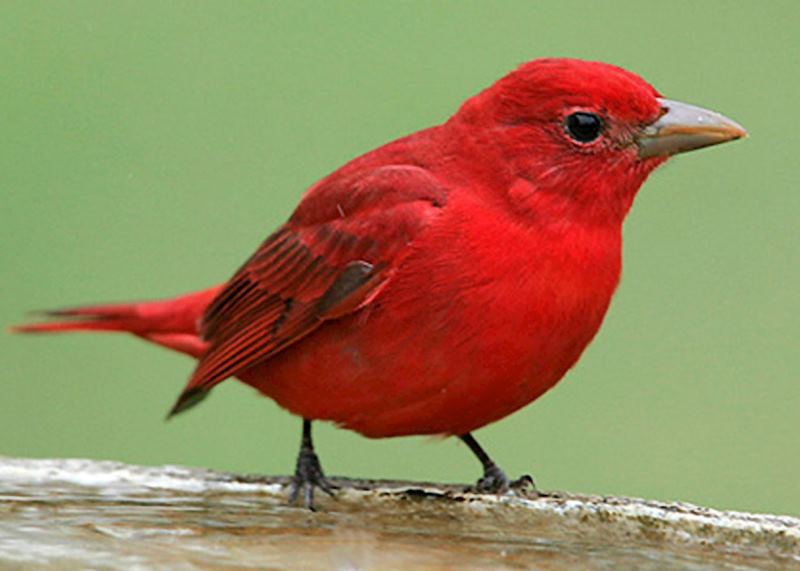 Where to see birds in Belize
Belize is only the size of Massachusetts yet it has over 500 different species of bird, making it a haven for birders. Particularly popular spots are the Cayo District in the West of the country and Orange Walk to the north, where there are some wonderful accessible lodges with knowledgeable birding guides.
The Toledo District in the south of the country is another hotspot for wildlife, with 15 national parks and long stretches of stunning Caribbean coastline to discover. Much less visited than the west and east of Belize, the lush, untouched rainforests here are home to over 300 bird species, including the blue-crowned motmot and the brightly-colored emerald toucanet.
Read more about visiting Belize or select an itinerary below to find out more about booking a tailor-made vacation with Audley.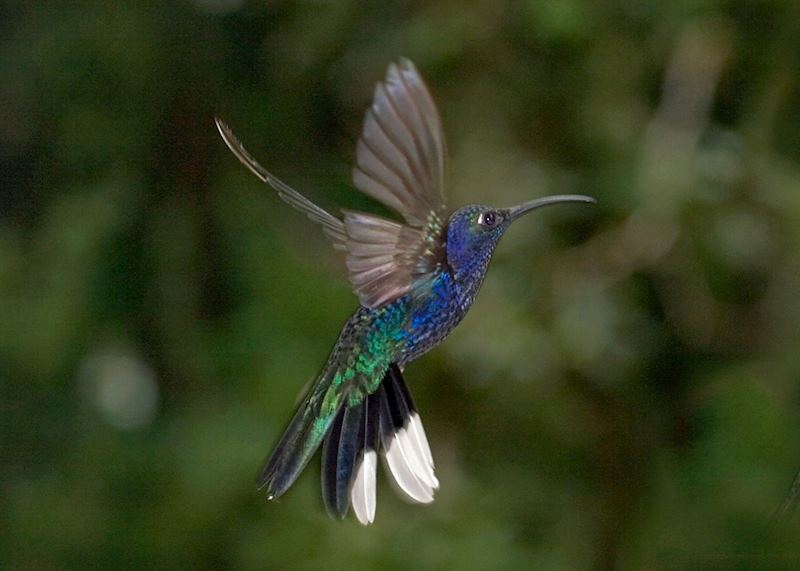 Where to see birds in Costa Rica
Costa Rica always features highly on the lists of top birdwatching destinations, and rightly so, with over 850 species of birds recorded in a country that is only about twice the size of Massachusetts. The compact size of Costa Rica is one of its real advantages — in a relatively short time you can travel from the dense tropical forests of the Corcovado National Park, spotting chestnut-mandibled toucans and scarlet macaws, to the highland cloudforests to see trogons and hummingbirds.
For the avid birdwatcher, San Gerardo de Dota, a small hamlet nestled to the southeast of San José, comes highly recommended by our Central America specialists. Visitors wandering the trails of Los Quetzales National Park, a newly-created national park which covers 5,000 hectares of rainforest and precious ecosystems, will be rewarded with sightings of colorful woodpeckers, flycatchers and the beautiful resplendent quetzal.
Read more about visiting Costa Rica or select an itinerary below to find out more about booking a tailor-made vacation with Audley.
Where to see birds in Panama
Panama has the largest number of bird species in Central America within its borders, including parrots, toucans, macaws, quetzals and Panama's national bird, the harpy eagle.
One of the most accessible sites is the Panama Canal watershed area where several national parks have been created, which seem to throng with birdlife despite the presence of (in some cases just a few meters away) the huge ships transiting through the canal. Of these, the Soberania National Park is one of the best birding spots in the country, boasting a wealth of different species such as golden-collared manakins, black-throated trogons and several varieties of woodpecker and toucan. Away from the canal, the Chiriquí Highlands should almost guarantee a sighting of the resplendent quetzal.
Read more about visiting Panama or select an itinerary below to find out more about booking a tailor-made vacation with Audley.
Start planning your trip to Central America

Start thinking about your experience. These itineraries are simply suggestions for how you could enjoy some of the same experiences as our specialists. They're just for inspiration, because your trip will be created around your particular tastes.
View All Tours in Central America