Seeking inspiration for your upcoming honeymoon? Our country specialists have pinpointed specific, of-the-moment destinations that, for a variety of reasons, contain the ingredients for a fulfilling trip. We believe what makes a honeymoon ― apart from superb places to stay (and we've recommended some of those, too) ― is the experiences.
We're talking real one-off activities that you might never (or rarely) get the chance to repeat. This might be spending an afternoon as the sole couple on a secluded Fijian beach, witnessing the northern lights, or a candlelit dinner in the African bush.
Tanzania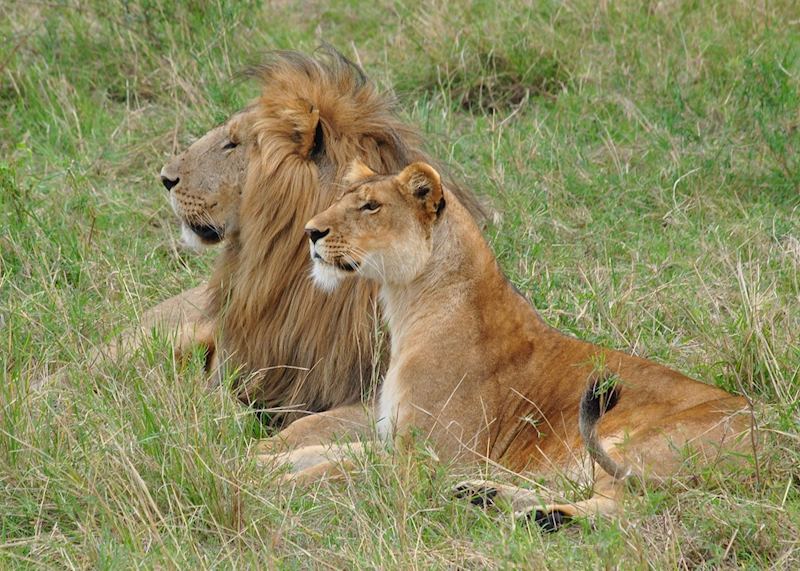 By Tanzania safari specialist Tom
When to go: anytime except mid-March to May
Glowing red and orange sunsets in wide, open skies, candlelit dinners beneath the stars and falling asleep under canvas to the sounds of the bush: a Tanzanian safari effortlessly delivers romance to any honeymoon.
That said, most camps and lodges love to acknowledge how important a honeymoon is and will go the extra mile to offer special touches for newlyweds. You might receive champagne on arrival, retire to your room to find rose petals scattered on the bed, or be offered a complimentary couples' massage.
Best of all, your afternoon game drive might end with a surprise dinner set out just for you in the middle of the bush, lit up by the warm glow of lanterns.
The camp or lodge you stay at depends on your personal taste. If you'd prefer a more polished option, I suggest Sayari Camp in the northern Serengeti, whose huge tented suites (including the honeymoon suite) come with an egg-shaped bathtub overlooking the plains. Or, if you're feeling adventurous, stay at Lake Manze Camp in the heart of the Selous, where tents are more rustic and animals often roam past on their way to the lakeshore.
Try this: Follow up your time on safari with some beach relaxation in Zanzibar. Just a short flight from the mainland, the island's tidal beaches are washed by the clear, warm waters of the Indian Ocean, which are ripe for snorkeling. You could also explore Stone Town's fragrant spice markets and narrow alleys.
Indonesia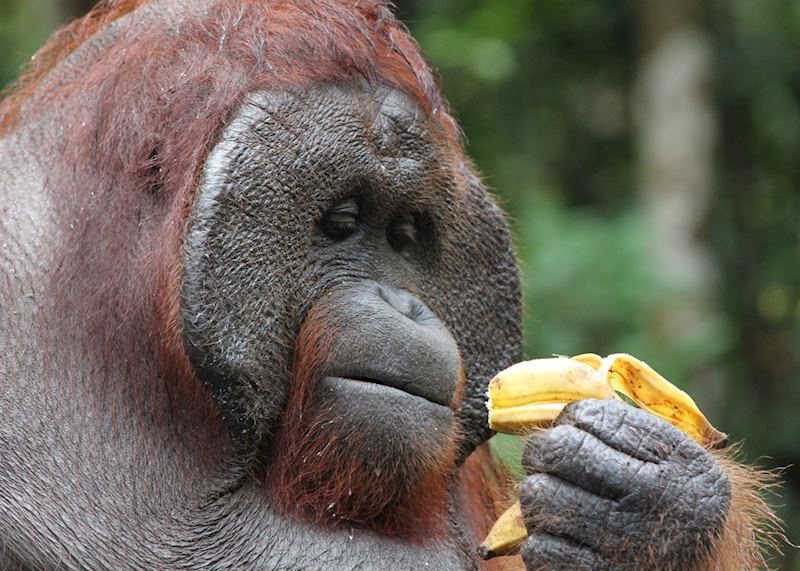 By Lauren from our Indonesia team
When to go: April to October
Indonesia's almost endless list of beach resorts and boutiques offer the secluded coves, spa treatments and champagne sunsets many honeymoons are made of. It's also home to one of the least-explored areas of Southeast Asia — the jungles of Kalimantan, southern Borneo.
Here, thick jungle is broken only by the Sekonyer River. For some just-the-two-of-us seclusion, I suggest exploring the region on a klotok (a private, multi-story liveaboard), which can navigate the narrow waters that flow into Tanjung Puting National Park.
The park has one of the highest densities of wild orangutans in the world, so you stand a good chance of seeing one swing past as you have lunch on the top deck of your boat. Come evening, you might see them building a nest in the trees. But for me, the orangutans aren't the only highlight here.
At nightfall, the top deck of your boat can be converted into an open-air bedroom (with a mosquito net and canopy). As you settle into bed, the surrounding trees begin to glow with thousands of fireflies, and on a clear night you can see the Milky Way stretched out above.
Try this: If you're itching for some traditional honeymoon luxe after the simplicity of your cruise, fly on to Bali, where you can take your pick of beachside escapes — I like the villas and cottages at Belmond Jimbaran Puri, which have private gardens and sea views.
Fiji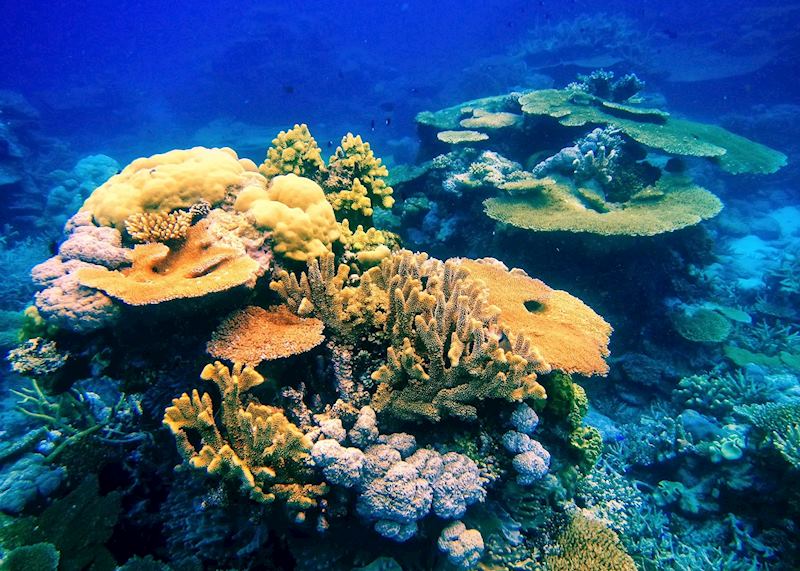 By Fiji specialist Peter
When to go: May to October
Fiji has the icing-sugar sand and aquamarine seas synonymous with the South Pacific, but it also has its own unspoiled culture and some of the most genuinely welcoming people I've ever met. Everyone greets each other daily with an upbeat call of 'Bula!' ('Hello!')
This 18-day Fiji itinerary gives you an overview of this island state. However, I'd swap Port Denarau for the wide, soft sands of Natadola Beach ― a good place to snooze straight after a long flight.
From here you can take a jet-boat safari of the Sigatoka River, which transports you into Fiji's verdurous interior. It's a chance to visit authentic Fijian villages, meet their chiefs, and participate in a traditional welcome ceremony which involves drinking kava root out of a coconut shell.
Wherever you are in Fiji, if your visit coincides with a Sunday, head to your nearest church. Fijian hymn singing is something else ― it's like waves of soaring a capella harmony washing over you.
Finish your trip on Matangi Island, a private island resort surrounded by luxuriant tropical vegetation. Here you stay in a luxe version of a traditional bure (thatched cabin). Snorkel in crystalline waters over well-preserved coral; learn Fijian basket weaving or take a cooking class; hike among the palms, almond trees, and mangroves; and spot birdlife ― everything from fruit doves to sacred kingfishers.
Try this: Being marooned, just the two of you, with a picnic on Matangi Island's Horseshoe Bay. Formed from a sunken volcanic crater, you'll be dropped off by boat to enjoy the bay's utter seclusion for a whole afternoon.
Argentina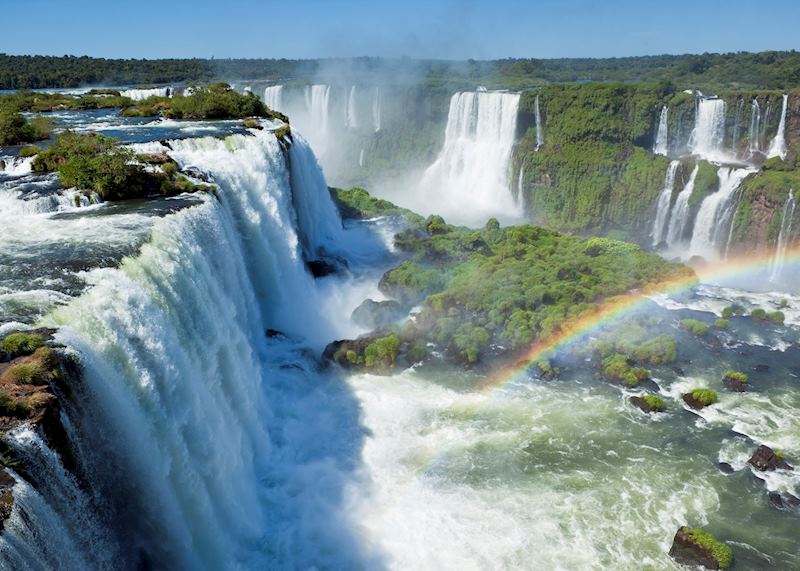 By Argentina specialist Liz
When to go: October to April
Argentina offers wide variety as a honeymoon destination: an energetic capital, wilderness, ice fields and natural spectacle. There are elements that lend themselves to romantic getaways, too ― such as estancia stays (see below).
Start in Buenos Aires. It's a city of many guises: repository of Belle Epoque architecture, well-heeled and fast-paced fountain of eternal youth, gourmet trendsetter and living shrine to Eva Perón. You can explore it on a city tour, a tour of parrillas (traditional hole-in-the-wall restaurants), and by watching tango in a milonga (a dance hall).
Then, leave urban Argentina behind and fly to southern Patagonia. The small town of El Calafate serves as your base for visiting the humongous Upsala and Perito Moreno glaciers. You can take boat trips to the glacier snouts or go ice-trekking on them. Continuing north to Bariloche in northern Patagonia, you enter a world of sprawling lakes and quiet woodlands. There's great hiking here, or you take a drive along the scenic Road of the Seven Lakes.
To round off your trip, fly to Iguazú Falls. In the Belmond Hotel Das Cataratas on the Brazilian side you can lounge by the pool, the mist gently spooling down from the falls overhead. This hotel gives you early morning and evening hours access to the falls, so you can stroll the boardwalks in peace.
Try this: head into the countryside south of Buenos Aires to an estancia (traditional working ranch). Set off into the pampas on horseback and indulge in hearty Argentinian red wines.
Iceland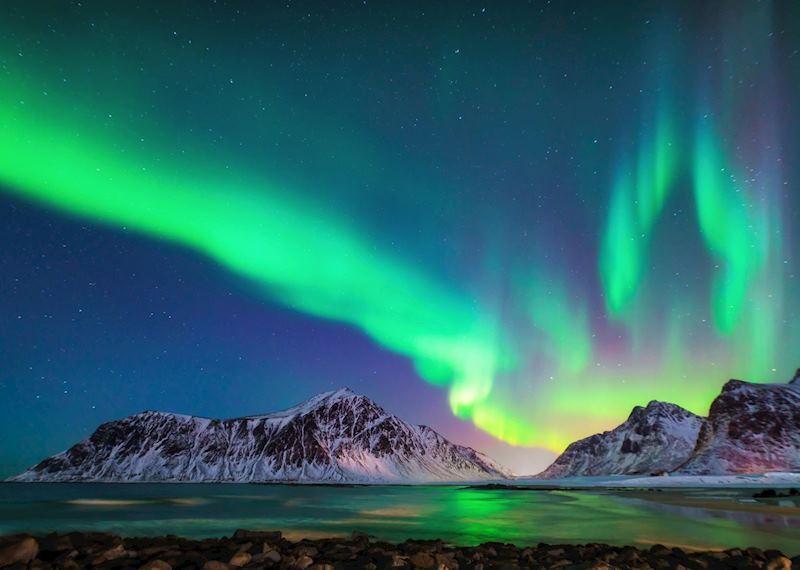 By Laura from our Iceland team
When to go: October to March
Starry skies might be romantic, but how about gazing up at ethereal ribbons of light shimmering across the inky blackness? Spend your honeymoon in Iceland and you have a good (though never guaranteed) chance of seeing the northern lights glow across the sky.
Iceland's latitude means the northern lights could show wherever you are on the island during the winter months. And, with temperatures barely dropping below zero, it's not as cold as you might think.
You could take a guided tour from Reykjavík, searching for the lights in the countryside surrounding the capital. But, my best experience of seeing the aurora was during my stay at Hotel Rangá. Situated on the south coast, the hotel has custom-made benches where you can sit out with a warm drink and watch the skies put on their display, as well as telescopes for stargazing. You can also arrange for a wake-up call should the northern lights appear during the night.
You're close to some of Iceland's largest volcanoes here, including Mount Hekla and Eyjafjallajökull, the latter of which you can visit with a guide. Stroll the coast's black-sand beaches or head to the Gjáin valley to see its waterfalls and pools.
We can start planning your Iceland trip from the end of October 2019. For more information visit https://www.audleytravel.com/us/iceland.
Try this: Take a 45-minute flight from Reykjavík to the north of Iceland, which sees fewer visitors than the south. Here, you could soak in the geothermal infinity pool at GeoSea, near the coastal town of Húsavík, after dark for a chance to see the northern lights closer to the Arctic Circle.
The Seychelles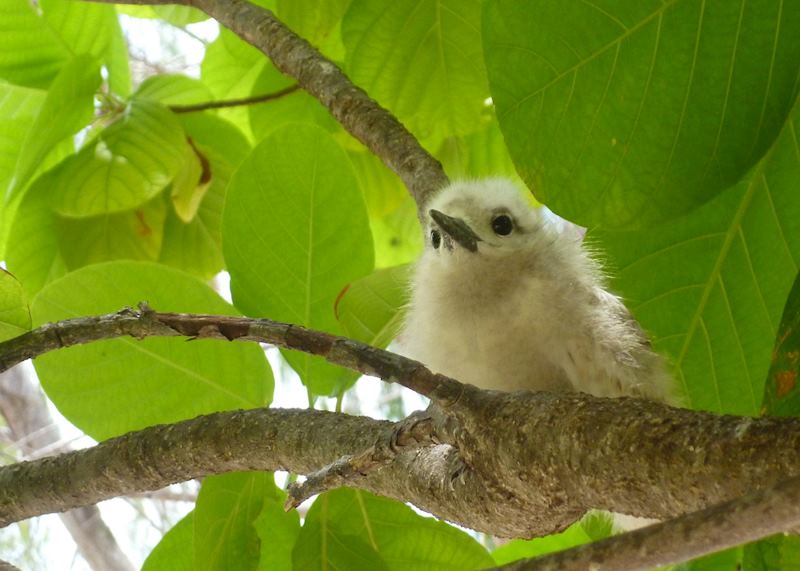 By Hidden Beaches specialist Hannah
When to go: March to May or September to November
With more than 100 islands scattered like jewels among the azure waters of the Indian Ocean, the Seychelles archipelago is the quintessential honeymoon destination, especially for those interested in marine life or birdwatching. Which of the many islands do you want to visit? That depends on what you want to do while you're there — you can explore your options in our highlights guide.
The archipelago boasts still-thriving reefs that are home to a wide array of turtles as well as vast schools of tropical fish. Most are easy to reach either from the beach or by boat, with sites suitable for snorkeling and diving. For the best and brightest house reefs, I'd suggest staying on Denis Island, La Digue and Bird Island.
Bird Island is also good for birdwatchers. This tiny private island, just a 30-minute flight from Mahé, is home to Bird Island Lodge. This isn't where you go for polished luxury, but a rustic resort that rests gently on the land — for example, there's no artificial light after sundown, so as not to confound the birds and turtles. If you might enjoy that sort of castaway feel, then the lodge offers an exceptional base for exploring the island's raw landscape and spotting the abundant birdlife.
While there, you might be able to add a variety of birds to your life list, including sooty terns, common noddies and the fairy terns. You may also see hawksbill and green turtles nesting on the beaches at certain times of the year.
Try this: You'll fly in and out of Mahé, the largest island of the chain. A full-day guided tour of the island will let you understand Mahé's natural and human history, with stops at a Hindu temple, the Botanical Gardens, a rum distillery and Morne Seychellois National Park.
India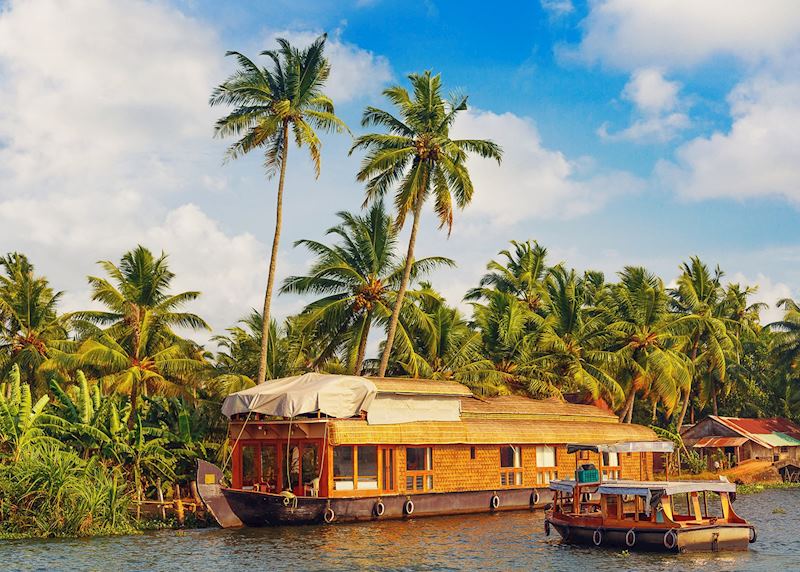 By India specialist Sophie
When to go: November to March
There's no set formula for a honeymoon in India, but for a combination of more traditional honeymoon relaxation and adventure, I suggest a few weeks exploring Kerala and Karnataka in South India.
If you're looking for the sort of joyful chaos you might expect from India, I'd start in Mysore. Explore its Indo-Gothic palace ― especially striking when illuminated on Sunday evenings ― and delve into its spice, silk and food markets.
Then, travel on one of India's toy trains to Coonoor to stay on a private tea estate. Looking out over neat rows of tea plaiting the hills gives you a breather after Mysore's busyness. You can take tea tastings and walk through hamlets inhabited by the Toda tribe, who live in traditional dogles (bamboo and rattan huts).
Next, go to Nagarhole National Park to see wild elephants via boat and 4x4 tours — leopards, tigers and sloth bears also hide in the bamboo thickets, but you're more likely to be shown their claw markings or tracks. You can then move on to Coorg, a verdant region of coffee plantations. You can visit a Tibetan community here (the only one in South India), Bylakuppe. Tour their monastery and try their momos.
For a relaxing finale, head to Neeleshwar for a stay in the thatched cottages of Neeleshwar Hermitage, located in gardens just off the nearby beach. You can even include a houseboat cruise on the Keralan backwaters as part of your stay.
Try this: A walking tour of Mysore's food markets, sampling local delicacies such as Mysore pak, a sweet made with ground flour, sugar and ghee.
Greece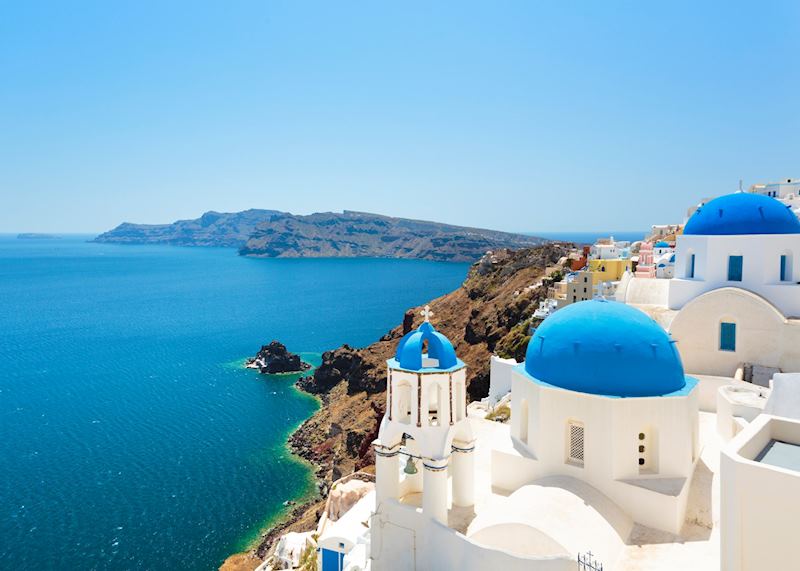 By Greece specialist Brittany
When to go: May through September
With endless sun, whitewashed villages and piercingly blue waters, the Greek islands seem made for a honeymoon. I can't imagine anything more romantic than watching the sun set over the glittering Aegean unless it's diving off a sailboat into a tiny hidden cove, where you and your new spouse are the only swimmers.
The islands have a plethora of options to keep you busy. You might choose to visit some of Santorini's wineries, where you'll find ancient vines and rare vintages. Or, you can take a private catamaran tour through the gloriously clear waters — you can even visit the once-sacred island of Delos, legendary birthplace of Apollo and Artemis.
I suggest starting in Athens for a few days, then heading to Mykonos, which has the most luxurious hotels. Take a guided walking tour of the town in the morning and then you can explore on your own in the evenings. Then head to Santorini on the ferry where you can visit wineries and enjoy the glitz and glamour of the Cycladic villages on the caldera. Then, end your trip on quieter Milos, which boasts the best beaches in the Aegean.
Try this: While you're on Milos, take a private sailboat tour of the island to see tiny, hidden inlets that you can only reach by water, many completely deserted. Kleftiko is only accessible by boat, boasting a white stone shoreline that's riddled with sea caves and delicate arches.
Read more about honeymoons in 2020/2021
Tanzania and Zanzibar Archipelago
Start thinking about your experience. These itineraries are simply suggestions for how you could enjoy some of the same experiences as our specialists. They're just for inspiration, because your trip will be created around your particular tastes.
Further reading