By Audley concierge specialist Elizabeth
One of the best parts of my job is helping people plan their honeymoon — it's so much fun because each couple is so different. You and your soon-to-be spouse might want to take a street-food tour in Bangkok, see lion on a Kenya safari or laze away your days at a sugar-sand beach on the Maldives.
Recently, I've noticed that, instead of honeymooning right after the wedding, many newlyweds are waiting as long as a year afterwards. Because this offers much more flexibility in terms of timing, I've grouped my suggested destinations by theme instead of season.
Beaches and a bit more — classic honeymoons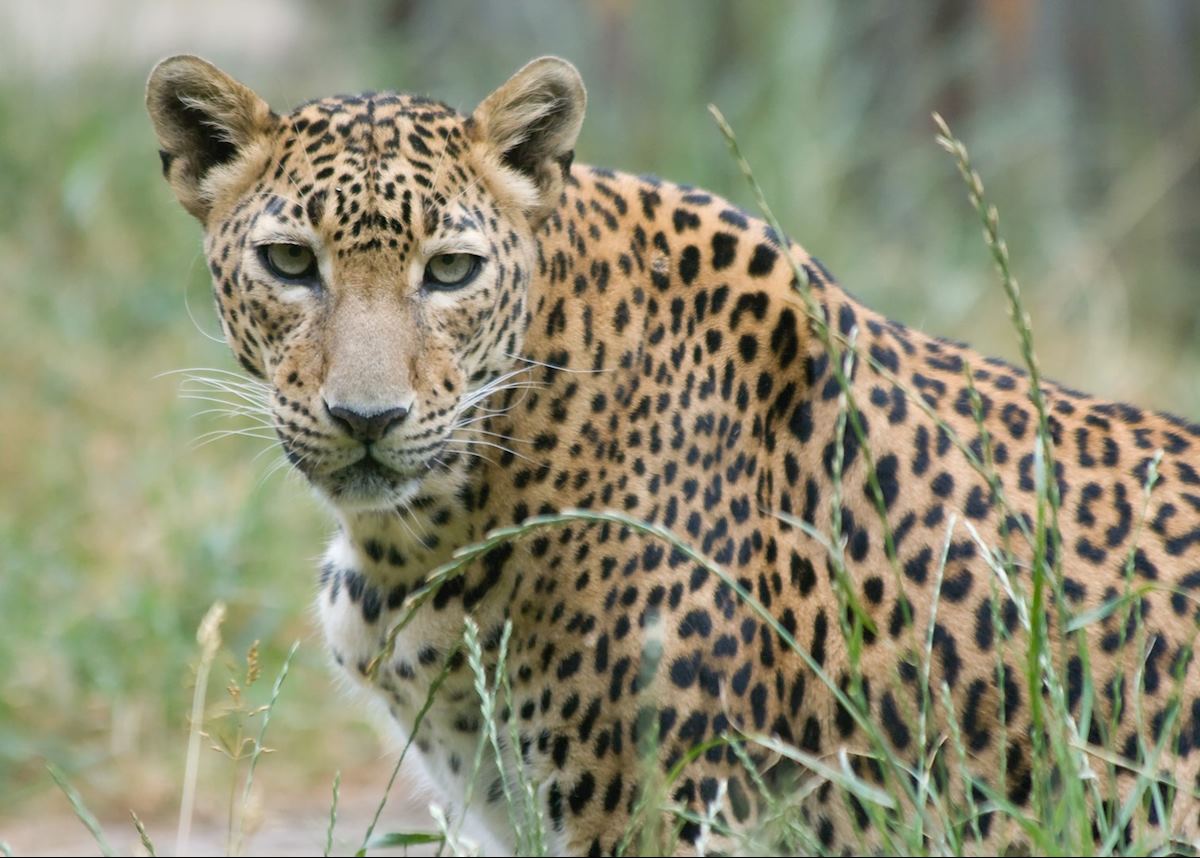 Leopard, Yala National Park
Sri Lanka and the Maldives
Sri Lanka offers a plethora of options, including tea plantations, ancient ruins and temples, and Yala National Park, which hosts one of the world's most concentrated populations of leopards. You can also visit Buddhist temples in the cultural capital of Kandy or explore the Dutch fort at Galle, a UNESCO World Heritage Site.
From here, it's an easy hop to the Maldives, arguably the most sybaritic of the Indian Ocean archipelagoes. Resorts here pride themselves on pampering their guests, and many offer secluded overwater bungalows. Here, you can spend the day on a quiet beach or go snorkeling or diving to investigate the coral reefs.
Kenya and the Seychelles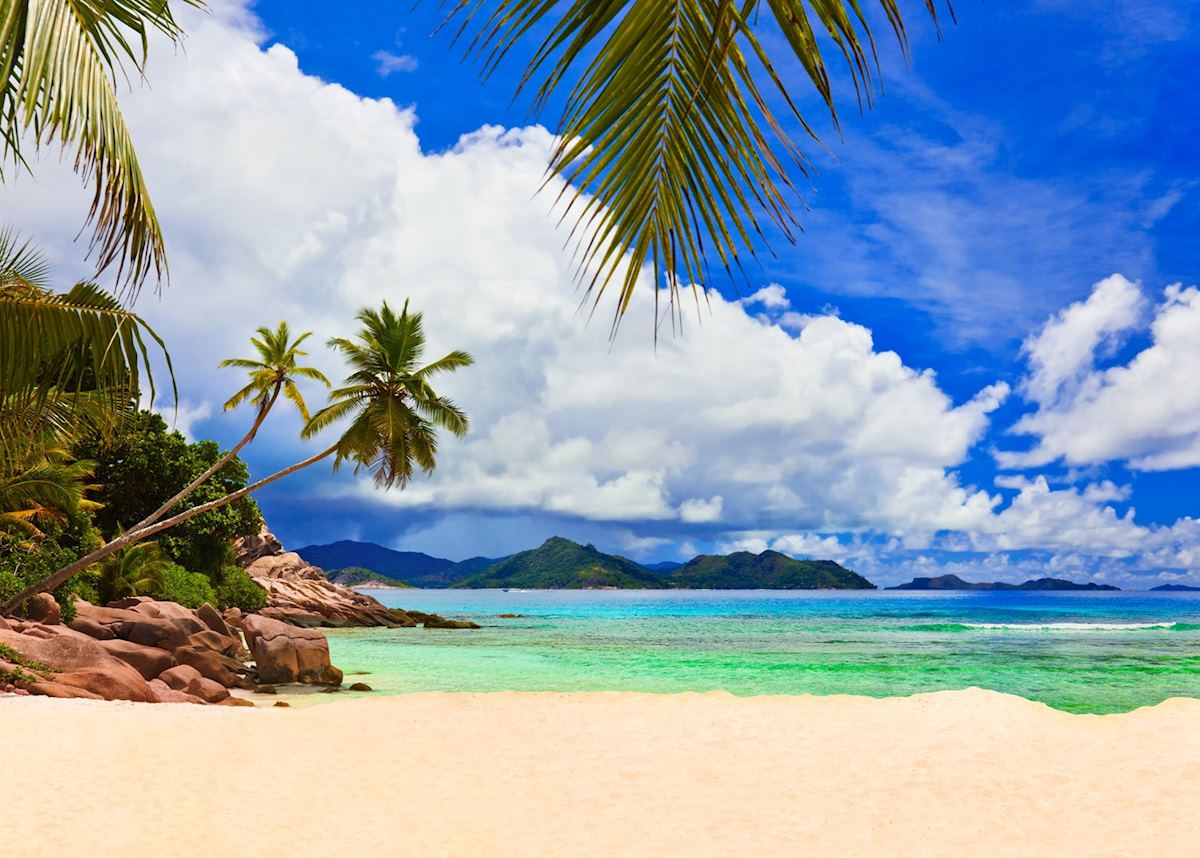 The Seychelles
For an elegant, effortless safari, I suggest Kenya, where options range from intimate mobile camps to luxe lodges with every creature comfort. There are many parks and reserves (your specialist can help you choose the one that best suits your interests), but they all run regular game drives and many offer additional ways to experience the bush, such as walking safaris.
During the day, you might see a pride of lion resting under an acacia tree, hippo wallowing in muddy rivers or giraffe lolloping through the tall grass. At night, you can enjoy a drink under a star-strewn sky.
After your safari, take a direct flight from Nairobi to the Seychelles. These islands boast pristine waters, sugar-sand beaches and diverse marine life including turtles, rays, reef sharks and many fish species. You could while away your time at just one resort or explore the different islands' character: Mahé's wild interior, the boulder-framed beaches of Praslin or the feathered residents of Bird Island.
Thailand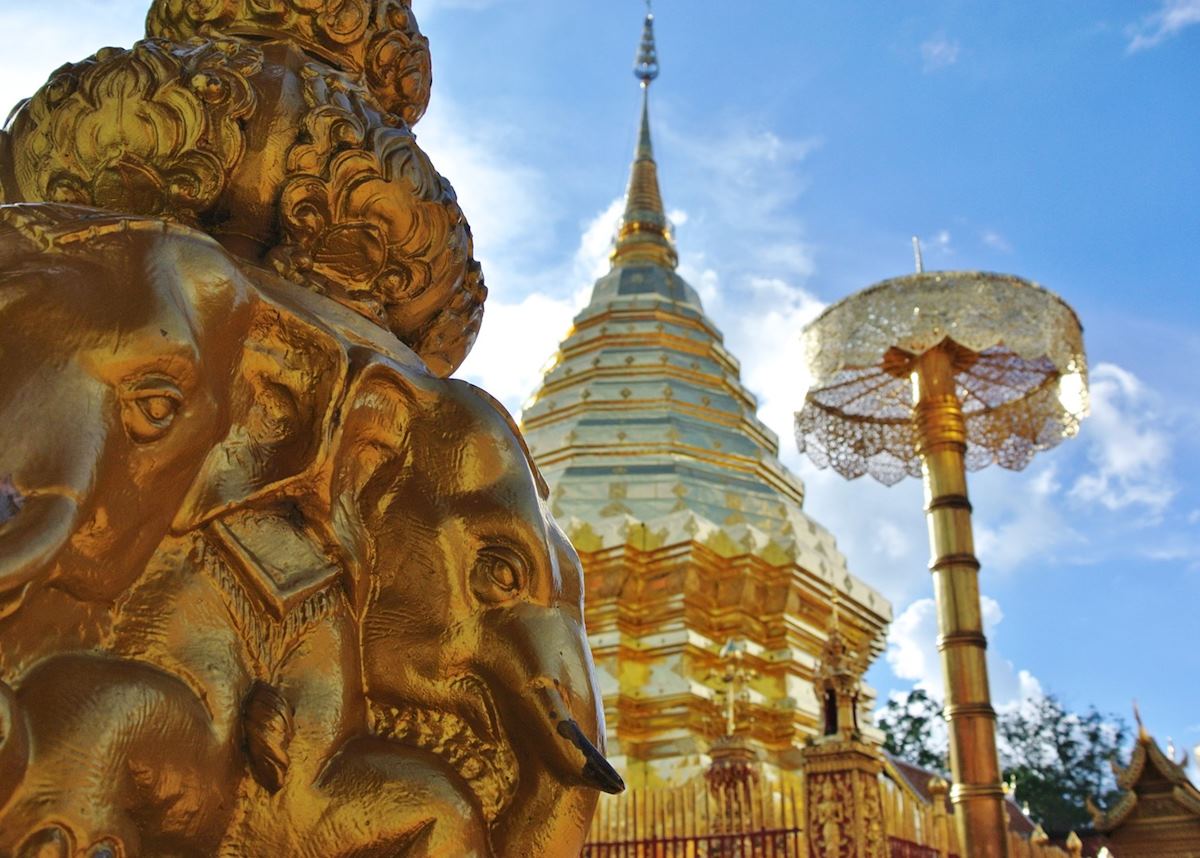 Wat Phra That Doi Suthep, Chiang Mai
For the couple who want a little of everything — food, history, culture, wildlife, beaches — I suggest Thailand. You can enjoy the motorbike buzz of Bangkok, sample dishes at street-food stalls, go trekking through the mountainous jungles around Chiang Mai and visit the country's many temples. There are also several national parks where you might glimpse a herd of wild elephants or troops of whooping gibbons. There's a wide range of hotels here, too, from rustic lodges to opulent villas.
Because Thailand has two distinct weather patterns, you'll find sunny beaches no matter what time of year you visit. Krabi has its monolithic limestone karsts, Phuket its sumptuous hotels and white-sand beaches, and Koh Samui its castaway seclusion.
Italy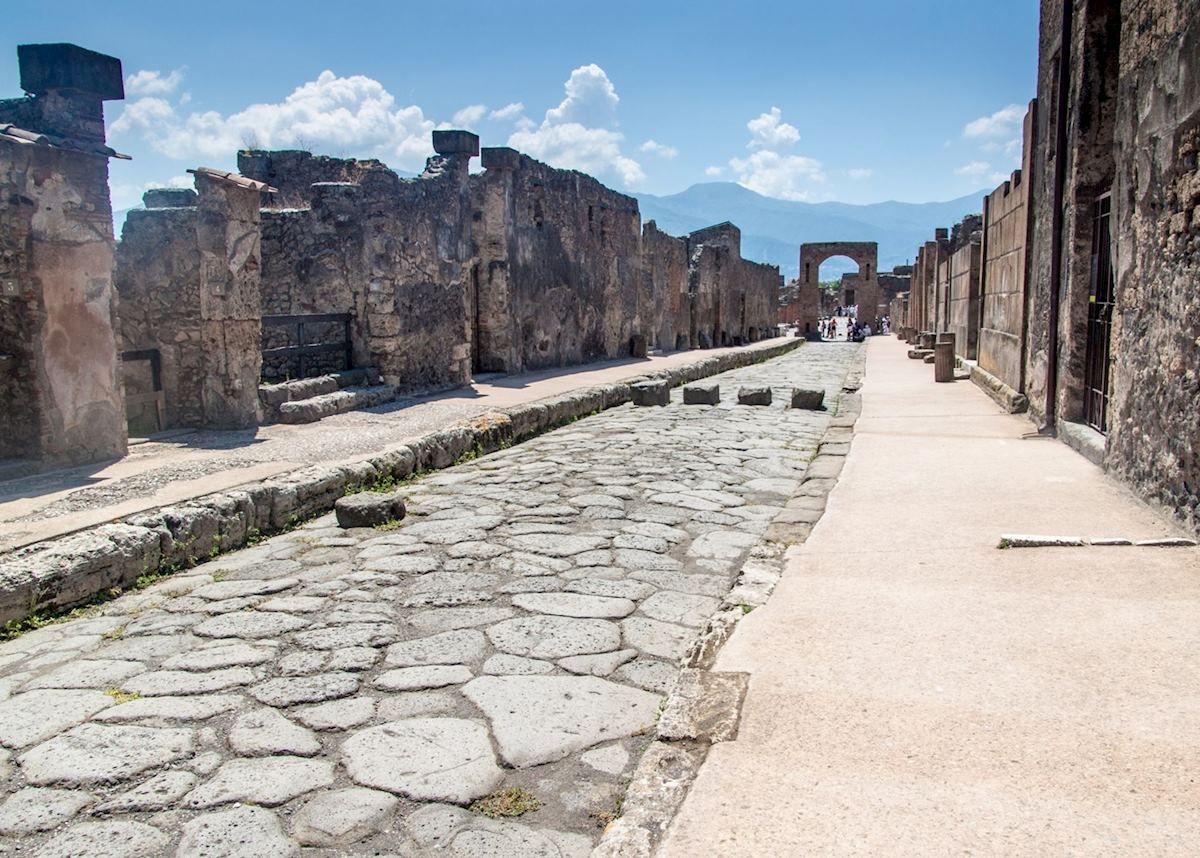 Pompeii
For those who share a passion for the finer things — wine, food and art — I suggest Italy. A classic tour might start in the art cities and then take in Tuscany's medieval towns, themselves troves of art. Or, you can venture farther afield to the ancient olive groves and coastal fishing communities of Puglia or the vineyards and hilltop villages of Piedmont.
Gourmets can indulge in Michelin-starred meals and go truffle hunting, while art lovers can take a privately guided tour of the Uffizi Gallery or the Sistine Chapel. Those interested in history can explore the ghostly remains of Pompeii. Along the way, spend the night in centuries-old wineries and wake to the sight of the sun rising over undulating hills of vines.
The sun-drenched resorts of the Amalfi Coast lack the soft sands of more tropical climes, but the mountains they cling to and the Mediterranean provide a setting that more than makes up for it. You can hike along the cliffside Path of the Gods, explore the grottoes of Capri on a private boat and sample limoncello at a small distillery.
Wildlife and scenery — adventure honeymoons
Costa Rica and Belize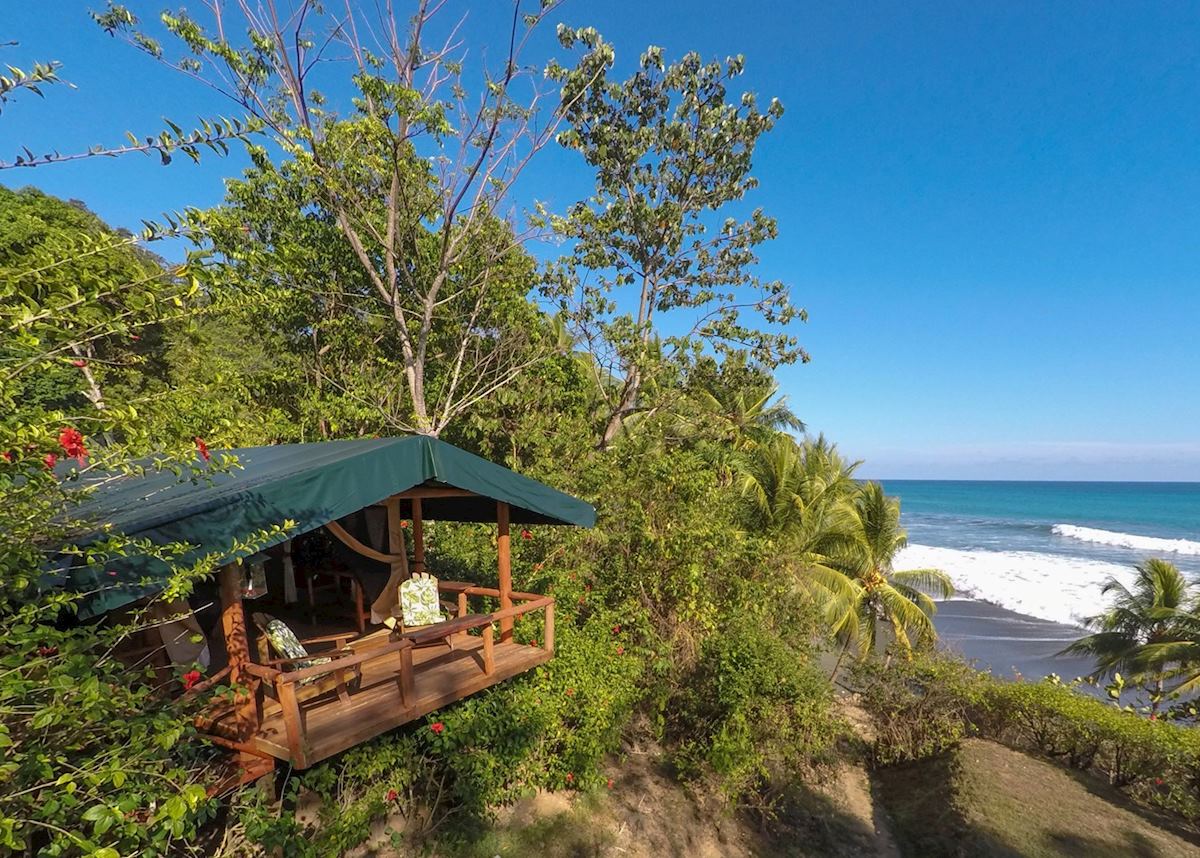 La Leona Eco Lodge, Costa Rica
In Costa Rica, jewel-like birds dart through the misty cloudforest, wide-toed lizards run across water and golden-furred squirrel monkeys play outside the window of your hotel room. This country's extraordinary diversity of pristine ecosystems are preserved in more than two dozen national parks.
Despite this wild landscape, it's easy to travel here — many people speak English and there's a wide range of hotels. Stay in a stylish ecolodge nestled right in the trees and wake to the sound of howler monkeys at dawn. Or, base yourselves at a boutique hotel right on the beach to watch turtle hatchings under the moonlight.
It's simple to get from Costa Rica to Belize, home to a thriving barrier reef where you can enjoy snorkeling or diving in glass-clear waters. Belize boasts some of the healthiest and most biodiverse marine life in the world, especially at Hol Chan, the Great Blue Hole and Turneffe Atoll.
New Zealand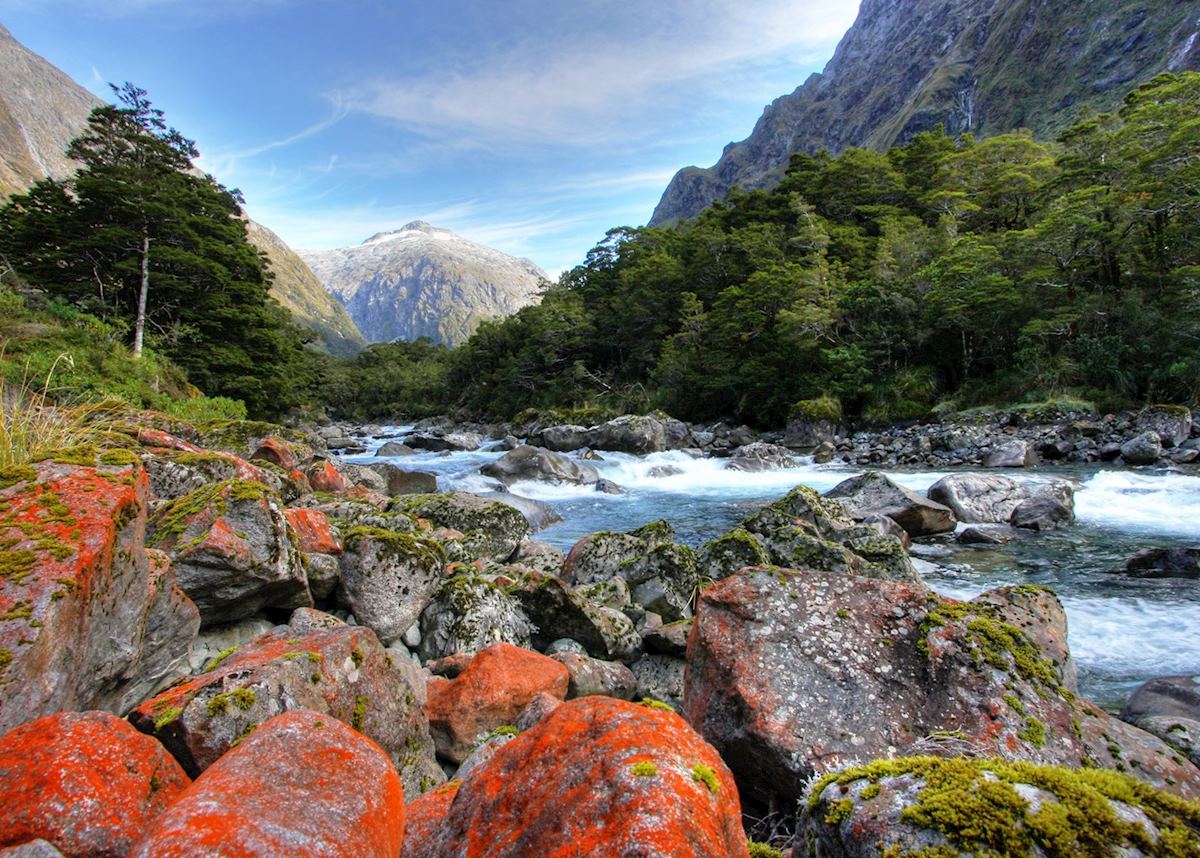 River on the Hollyford Track
New Zealand lays claim to some of the world's most epic scenery — cloud-wreathed mountains, rumbling volcanoes, mirror-smooth glacial lakes, palm-fringed beaches and luxuriously dense forests — all packed into two relatively compact islands.
A honeymoon here offers ample opportunities for adventure. You could cruise past a glacier, hike the fern-fringed Hollyford Track, cycle through a vineyard or bask in the ethereal light of glow-worms at Te Anau. This is the scenery in The Lord of the Rings and you can explore via horseback, off-road 4x4 or on a self-drive tour. You can also learn more about the thriving Maori culture.
Just a three-hour flight from Auckland, Fiji offers a lazy coda to your outdoor exploits. Idle your days away on beaches with brilliant-white sand, swim in sapphire-blue lagoons and visit traditional Fijian villages.
Chile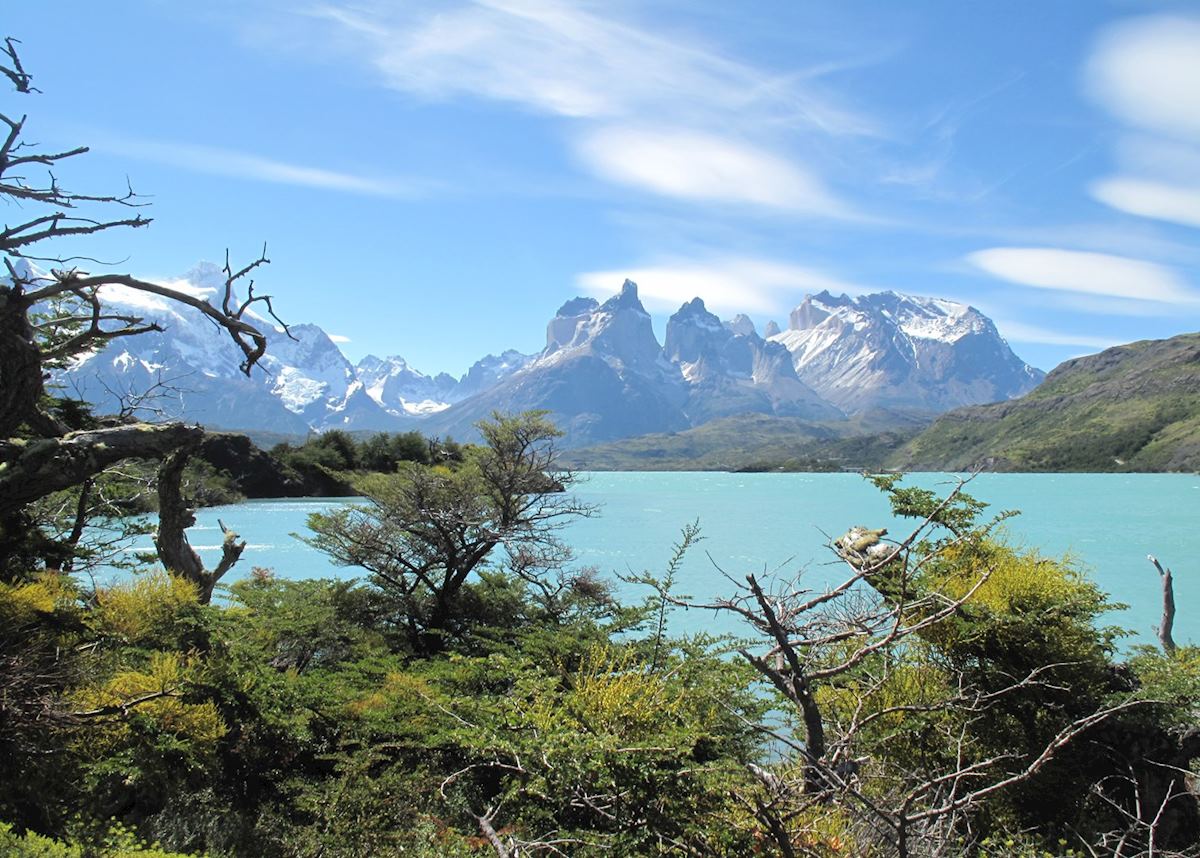 Torres del Paine National Park
Chile grants you the sort of privacy that can only be found at the literal ends of the Earth. Thanks to its extreme length, the country boasts many wildly different landscapes.
In Torres del Paine National Park, you can hike or ride horses and sail between bright-blue icebergs to reach a glacier. At the northern end of the country, the Atacama Desert is a Mars-like vista of rust-red hills, parched desert and flamingo-dotted salt lakes. In the middle, you'll find the world's best stargazing, snow-capped volcanoes and a fractured coastline of fjords.
As a relaxing finish to your trip, you can opt for a visit to one of the country's many wineries, where vines flourish against the Andean backdrop. Or, you might decide to fly across to Easter Island, located five hours off the Chilean coast, to see its brooding, mysterious stone statues.
Manitoba, Canada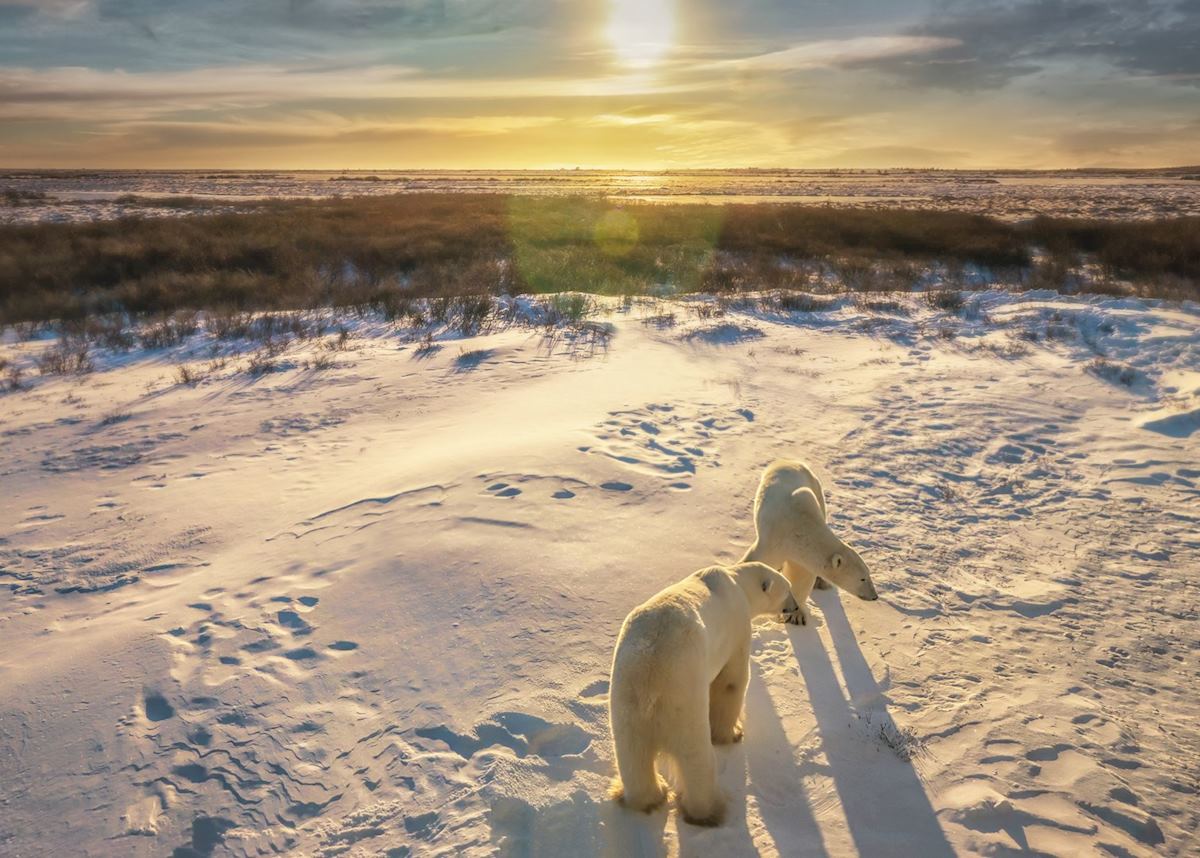 Polar bears in Churchill, Manitoba
Built on the shores of Hudson Bay and reachable only by floatplane, Seal River Heritage Lodge is home to some of the world's best whale and polar bear watching. Here, you can spend your days exploring the landscape and tracking the local wildlife guided by the lodge's resident experts.
One of Hudson Bay's estuaries swells with the arrival of thousands of beluga whales during the short Arctic summer. That abundance attracts not just humans but also polar bears, which are easy to spot on walking safaris amid the brief summer blooms. You might also see foxes, wolves and moose, as well as hundreds of species of migrating birds, like jaegers, ptarmigans and Ross's and Bonaparte's gulls.
In the evenings, retreat to the rustic lodge and enjoy gourmet meals and a glass of wine around the massive fireplace.
Cape Town to kaiseki — off-the-beaten-path honeymoons
South Africa and Mozambique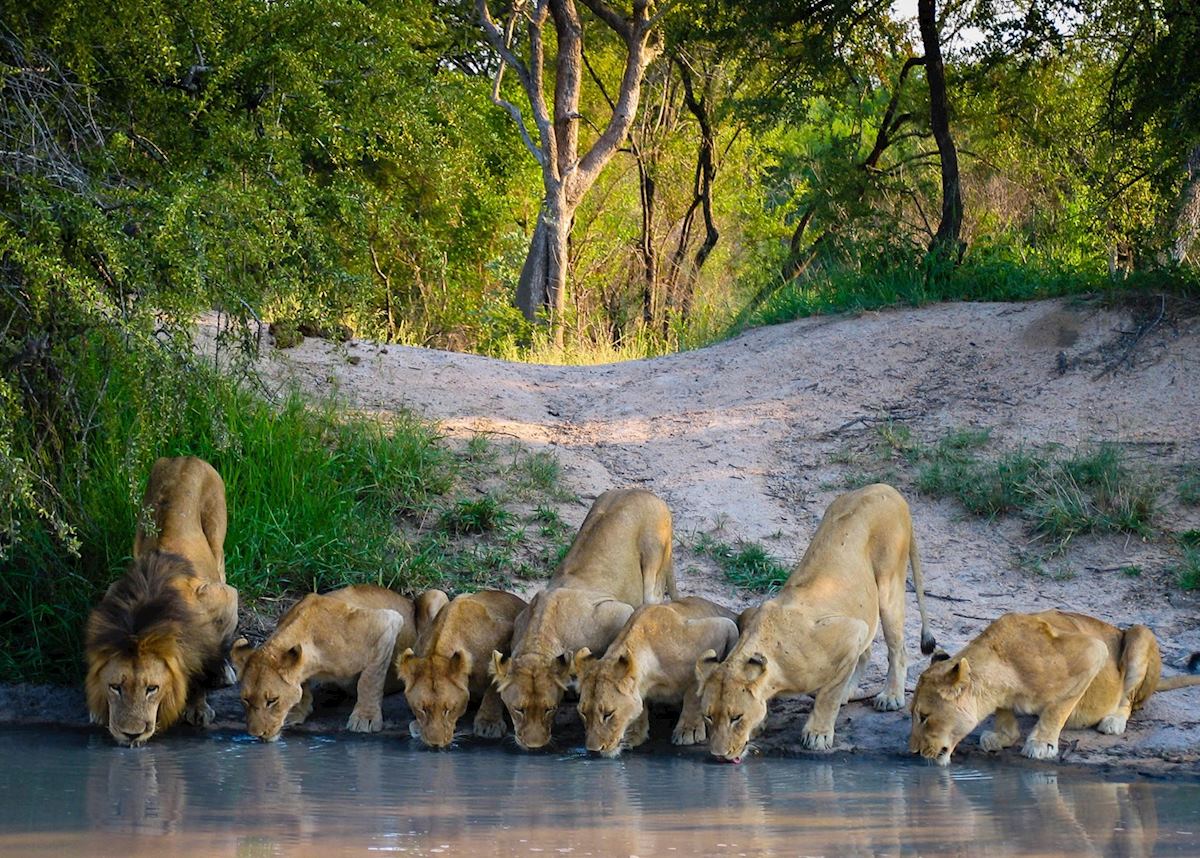 Pride of lion, Kruger National Park
I suggest you start your South Africa honeymoon in cosmopolitan Cape Town, where you can explore the city's many different enclaves, see African penguins and visit Robben Island, where Nelson Mandela was kept prisoner. Just outside the city, you can tour the Winelands with its vineyards, Cape Dutch farmsteads and small towns where you'll find award-winning restaurants.
On safari in Kruger National Park, you might see lion prides stalking their prey before sunrise, leopard lounging in the boughs of marula trees and elephant grazing through the bush. Accommodation options range from simple rest camps where you can cook your own food in a kitchenette to luxurious lodges where the staff will draw you a candle-lit bath strewn with rose petals.
From Kruger, it's a 90-minute flight to Mozambique's Vilankulos Airport, where you can take a boat or helicopter out to the Bazaruto Archipelago. Designated as a national park, these dune islands offer beaches with white sands that squeak under your bare feet and thriving corals that teem with fish.
Japan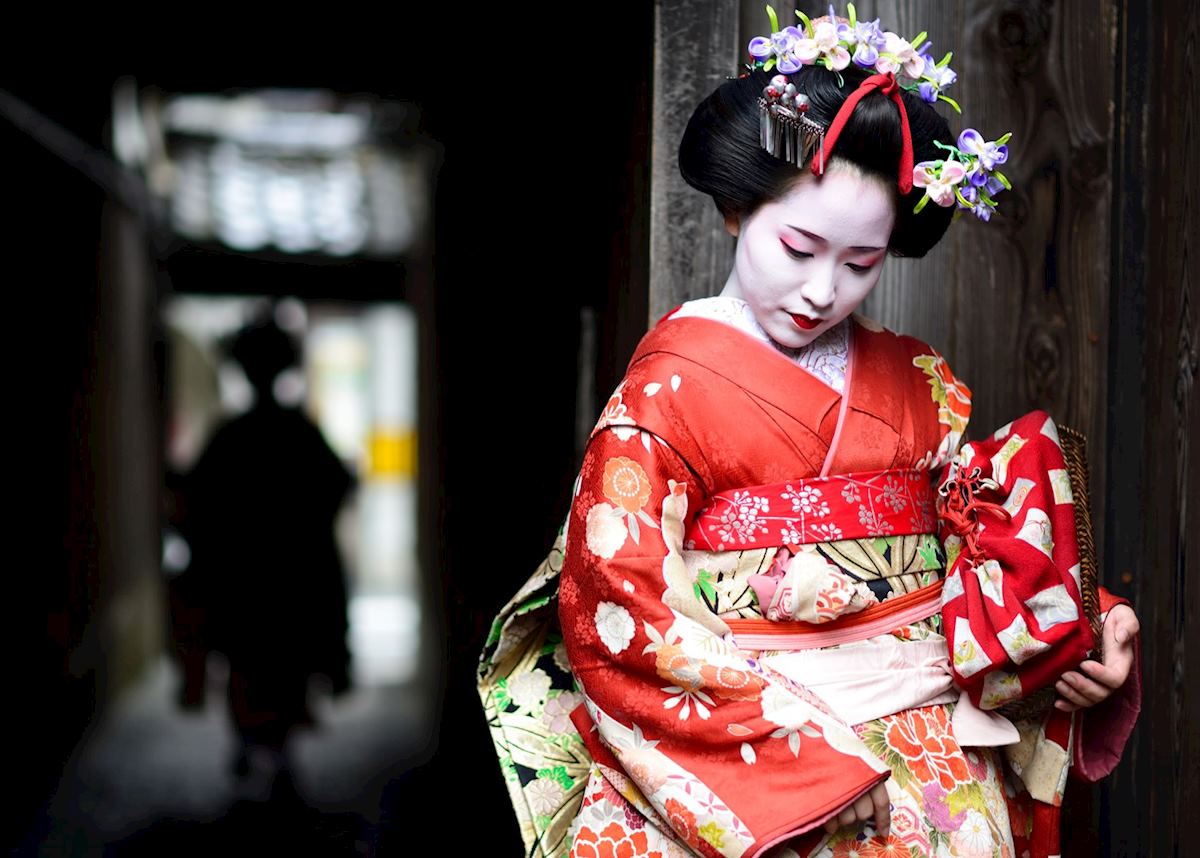 Geisha in backstreets of Kyoto
For honeymooners willing to go the literal extra mile, I suggest combining the sleek, ultra-modern Tokyo and cultural capital Kyoto, saving some time to explore Japan's outdoors. In Tokyo, you can find neon-lit nightlife, boutiques selling next week's hot item and exquisite dining in both temples of gastronomy and tiny noodle bars. By contrast, farther to the south, Kyoto is home to geishas, artisans and historians. Here, you can take a lesson on sword technique to dip your toes into samurai culture or don a festival kimono and share a formal tea ceremony with a group of women dedicated to preserving this living art form.
Outside the cities, I suggest that you stay at some of Japan's traditional ryokans. The mountain inns offer tatami-mat rooms, multi-course kaiseki dinners and private pools where you can lounge in the natural hot spring waters for which the area is known.
Start planning your honeymoon for 2019/2020
---
Start thinking about your experience. These itineraries are simply suggestions for how you could enjoy some of the same experiences as our specialists. They're just for inspiration, because your trip will be created around your particular tastes.