By India specialist Sophie
I first went to India to teach, and I've been returning almost every year for 15 years, and each time I discover something new. On a recent trip, my husband joined me for the first time, and I was keen to show him the most fascinating parts of a country which means so much to me.
Deciding where to focus on can be overwhelming, but North India, particularly the state of Rajasthan, is a good place to start. It's where you'll find the most vibrant markets, opulent palaces and welcoming rural communities. A spiritual country, Indian culture regards marriage as sacred, and you'll find people honoured that you've chosen an Indian honeymoon. Regardless of where you choose, you'll be treated like VIPs.
Starting your honeymoon in Delhi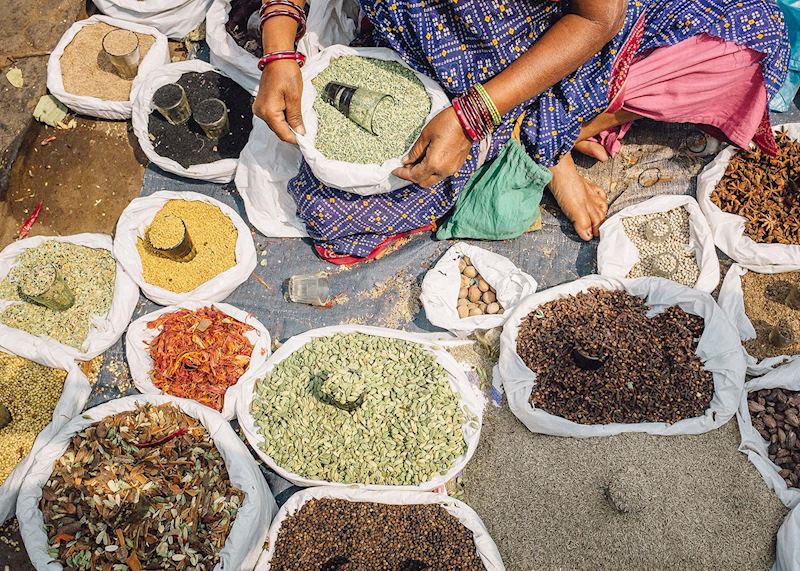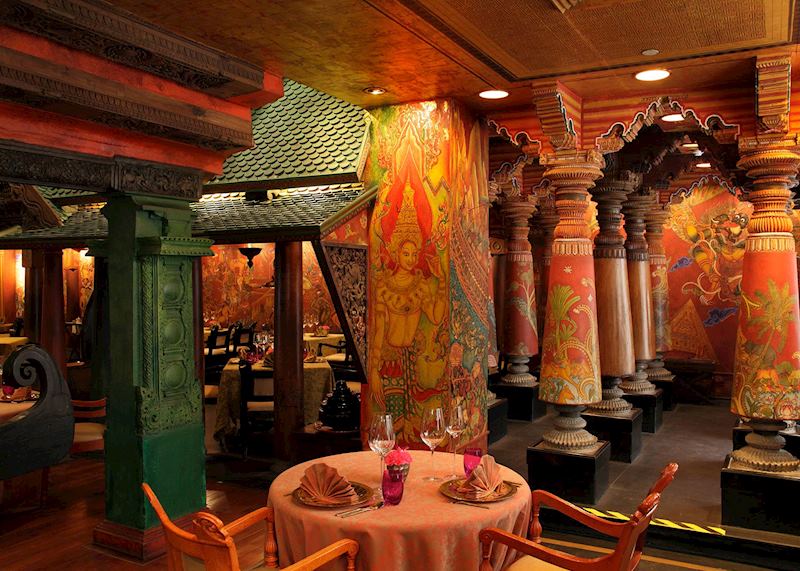 With a well-connected international airport, Delhi is the likely starting point for your honeymoon in India.
To get acquainted a little with Delhi, there are a number of tours and activities. I found cycling through the suburbs a great way to see daily life, while a cooking lesson can be a welcome introduction to Indian cuisine (especially if you're a little wary of it).
A tour I like to take, time and again, takes in the street-food stalls of Chandni Chowk, Delhi's oldest and largest bazaar. Visiting during the evening, you can tour the market as local people begin to shop after work. Your guide will introduce you to the likes of kulfi (a rich Indian ice cream) and paratha (a flatbread usually served with spiced potatoes and chutney).
Honeymoon hotels in Delhi
Accommodation-wise, I recommend The Imperial, a colonial hotel once frequented by Mahatma Gandhi, Muhammad Ali Jinnah and Lord Louis Mountbatten. For a more immersive experience, you can receive a warm welcome at a homestay; a traditional bed and breakfast run by a local family. At Aashiyan Homestay you'll be welcomed by your hosts Mr and Mrs Singh into one of their two comfortable en suite rooms.
Visiting India's spiritual home, Varanasi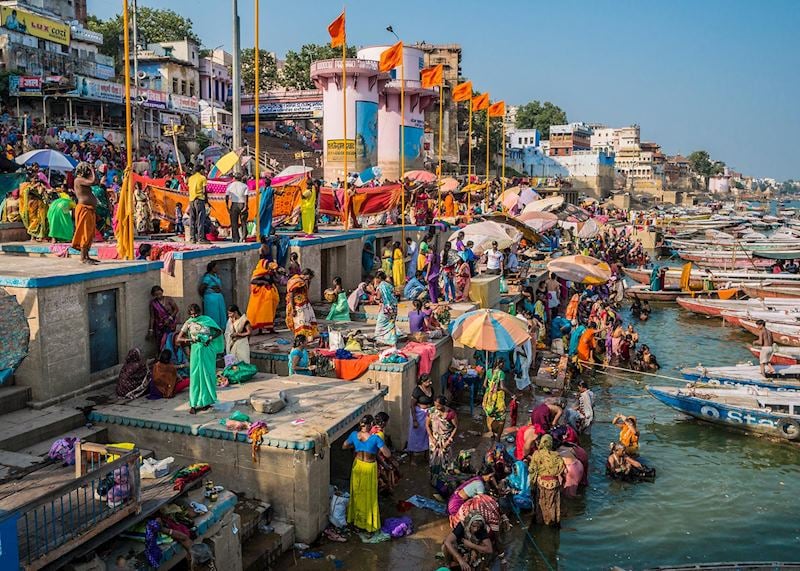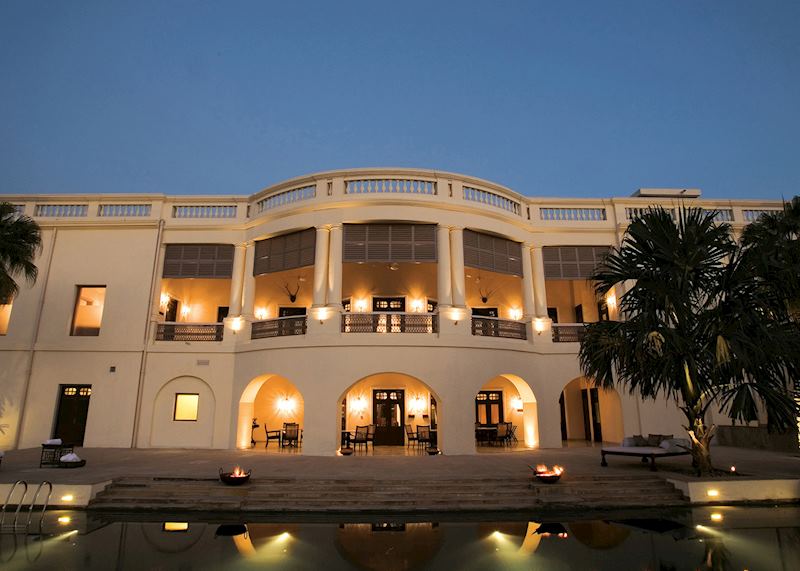 Regarded by many pilgrims as India's spiritual capital, Varanasi is an 80-minute flight from Delhi.
As day fades, the ghats (steps) along the River Ganges become gradually illuminated with the flames of puja (prayer) offerings being floated onto the water. Pilgrims believe that performing this ceremony raises negative energy from the ground and passes it to the Mother Ganga, goddess of the river.
On your first day in Varanasi, take an evening boat ride on the river. Sat in the dark, watching the lights slowly floating away, you can hear the prayer chants intensify.
The next morning, I suggest also taking a sunrise boat ride. On the same journey along the river, the ghats are bathed in the new morning's light. The visiting pilgrims are calmly bathing in the river, performing morning prayers (we can arrange a blessing overseen by a local priest). My husband and I stood on the water's edge and lit traditional offerings (plates made from leaves, with a wick and filled with oil). We sat and watched our lights float down the river.
Honeymoon hotels in Varanasi
For a palatial experience, spend a few nights at Nadesar Palace. A 19th-century converted palace, its selection of suites have marble-clad bathrooms where you can soak in a rose-petal bath. The hotel's astrologer can plot an auspicious chart (suggesting lucky dates by which you can plan future events) based on your wedding date.
If you want to remain by the ghats, I suggest one of the small bed and breakfasts that look out across the river — Hotel Ganges View has an enviable position right on the banks of the river.
Touring the Taj Mahal in Agra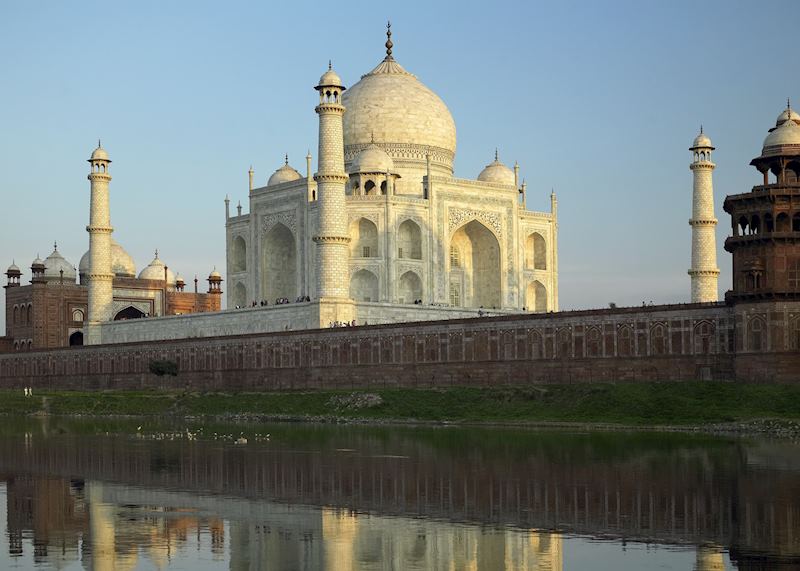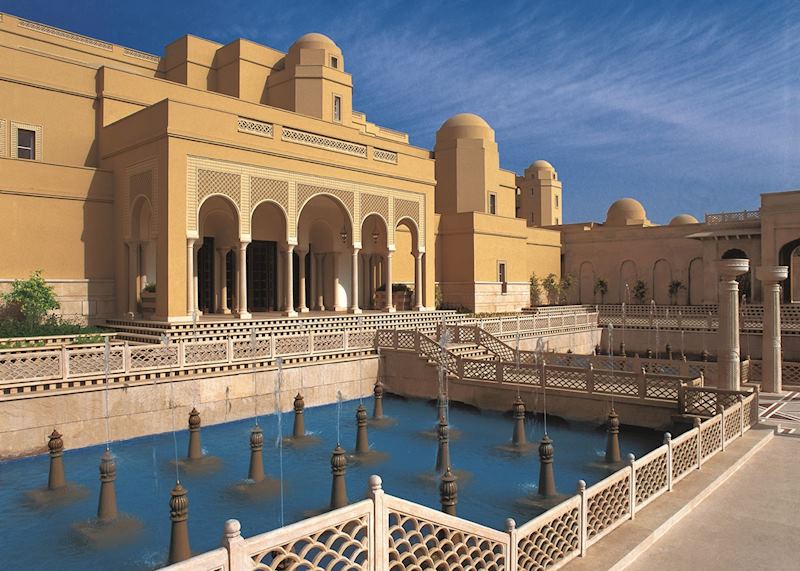 I'll always remember the first time I saw the Taj Mahal. So familiar by image, when you stand there and see it in the flesh, it's incredible: like a mirage in the distance.
I'd avoid the crowds by visiting at sunrise, when you can watch the marble changing shade with the rising sun.
For an alternative view — and some would argue the view from where it was intended to be seen — you can visit Mehtab Bagh. These gardens are aligned with the Taj Mahal, the Yamuna River running in-between.
A guided visit to the Red Fort, the main residence of the Mughal Emperors, will give you the background for the fascinating period of history during which the Taj was built.
Agra is a short flight from Varanasi — flights run a few days a week — or a three-hour drive from Delhi. The two-hour train ride from Delhi is an interesting alternative, which gives you the chance to experience an Indian train station.
Honeymoon hotels in Agra
The Taj Mahal attracts a huge amount of visitors each year, and most of Agra's hotels are correspondingly large. For somewhere smaller, the Coral Tree Homestay in a residential area of the city is a welcome retreat. It's simple but comfortable with brightly painted walls and hand-weaved bedspreads and cushions.
If you're planning to push the boat out during your honeymoon, The Oberoi Amarvilas might be the place to do it. A short walk from the Taj's main gate (but you won't need to walk, you'll be driven in a golf buggy), it's Indian hospitality at its finest. You can see the Taj from your bedroom and dine beneath its silhouette in the evening. The rooms and suites are lavish examples of modern palace architecture, with every facility you could want.
Spending time in the blue city of Jodhpur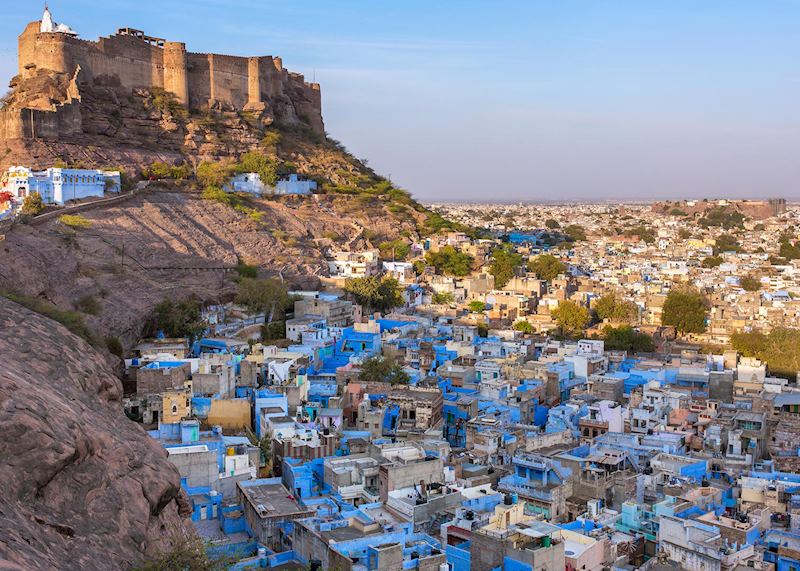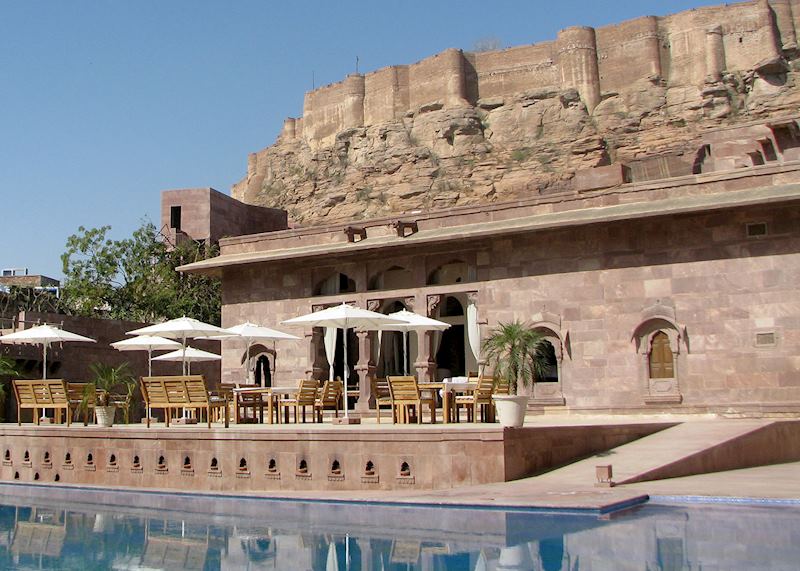 India's bright-blue city, Jodhpur lies on the gateway to Thar Desert, in northwest Rajasthan. It's a prime example of a vibrant fortress city and an ideal base for visiting the surrounding rural villages. After five visits, I still make new discoveries within the narrow passageways of the medieval city walls.
I stay in the same hotel every visit: the RAAS. The hotel was carefully built around the ruins of an 18th-century haveli (townhouse), but the rooms are housed in a modern wing, facing the Mehrangarh Fort. At night I could lie in the bath and see the lit-up fort from my window. The hotel spa, which houses the original haveli temple, runs daily meditation and chanting classes and offers treatments that use locally sourced ingredients.
Attending a local festival during your honeymoon
It's worth checking if any local festivals are taking place during your trip. I timed one stay in Jodhpur with the Ganesh Chaturthi celebrations, a Hindi festival to worship Ganesh. The festivities run for about ten days, culminating in a parade when huge Ganesh statues are carried through the city, draped in bright fabrics and sparkling with glittery decoration. Made out of clay from the river, the statues are ceremoniously deposited back into the water to represent the natural cycle of creation.
I followed the parade through the streets and was quickly encouraged to take part by local residents, who invited us into their homes for tea, passing sweets and cakes around. Music blares from portable speakers, and we were taught some Bollywood-inspired dance moves.
Staying in a desert palace at Mihir Garh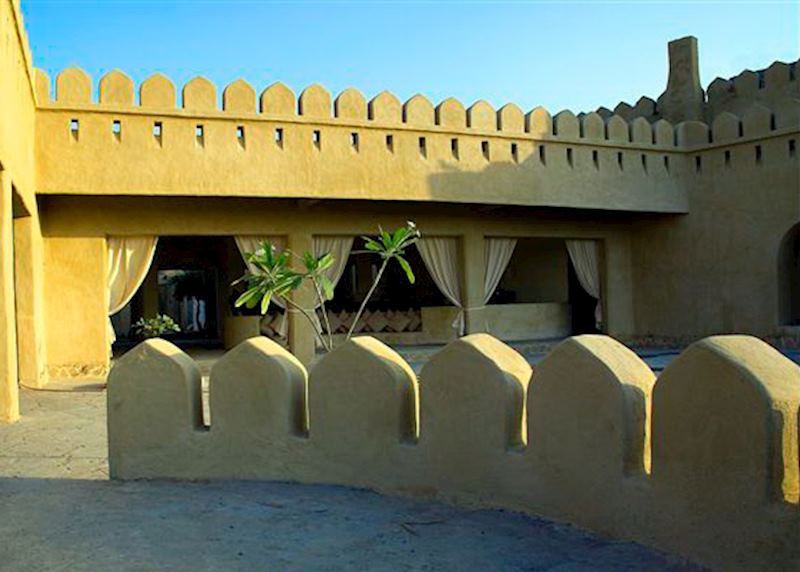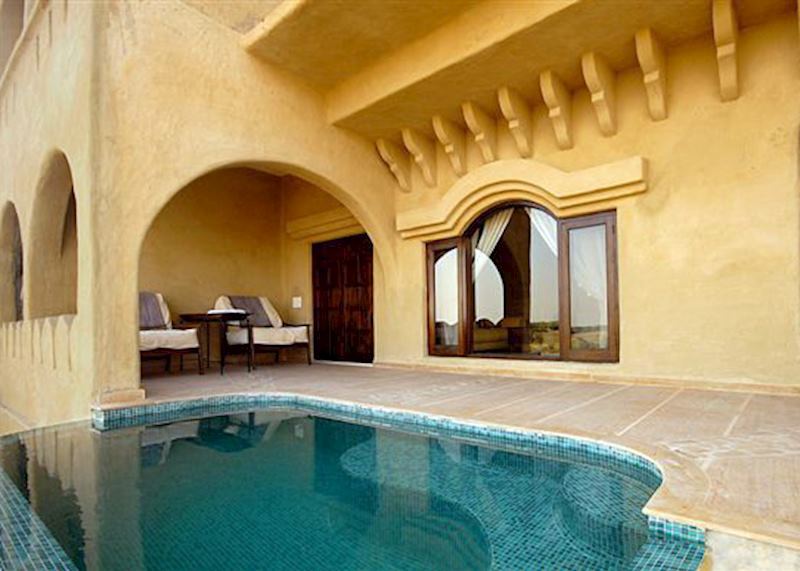 Among the sand dunes and scrub desert south of Jodhpur, a small fortress rises above the trees. Built using traditional Rajasthani techniques — over 100 craftspeople worked on the project — it wouldn't look out of place in Mughal-era India, although it was built in 2009.
Mihir Garh has been a work of love for the owners, who have created nine suites, each with a private terrace and Jacuzzi or plunge pool, and enough space that you won't need to leave your room.
The hotel's staff can make your stay extra special by arranging a shikar dinner, which recreates a dining experience from Raj times, where the shikar (hunters) would dine out in the wilderness after a day's hunt. Taken by camel cart, you travel through the desert to a secluded spot to enjoy a traditionally barbecued dinner of slow-roasted lamb, to the accompaniment of local musicians.
Relaxing in Udaipur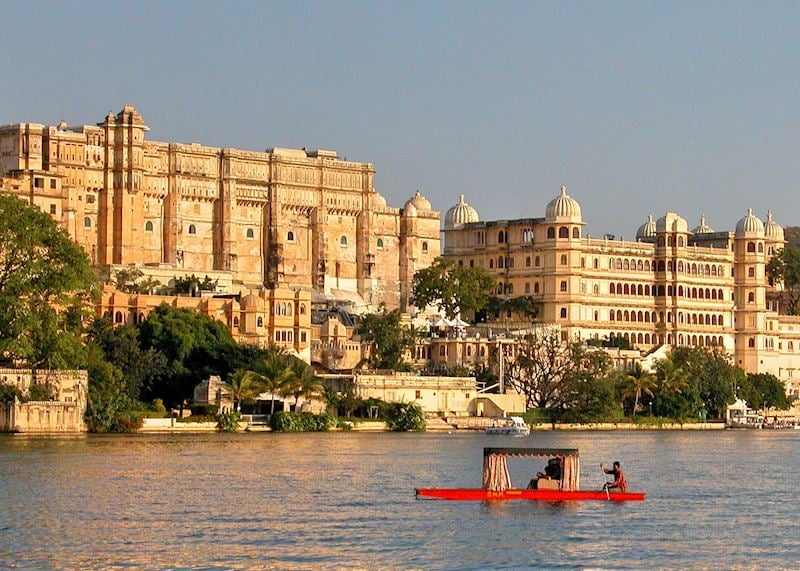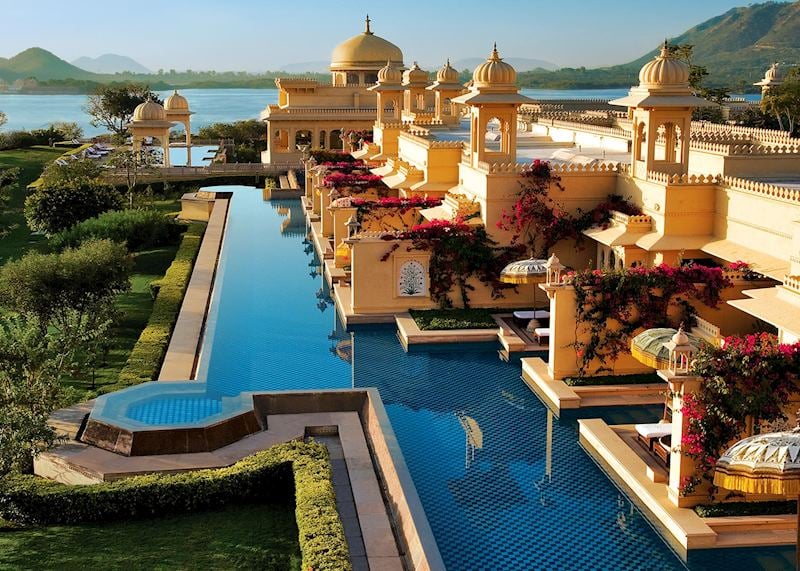 A seven-hour drive south of Jodhpur is the green oasis of Udaipur, a city built on the banks of Lake Pichola, with the Aravalli Hills rising up to the north and fertile plains to the south. A contrast to the dusky desert cities, Udaipur exudes a tranquil atmosphere and is an ideal place to relax after a busy itinerary — especially if you're looking for a change from the beach.
Udaipur's hotels are geared for relaxation, with large pool areas, gardens and spas. For me, the best is the Oberoi Udaivilas, right on the lakeshore. You can laze by one of its two pools or take a shikara (wooden boat) ride across the river.
To explore Udaipur itself, I suggest a walking tour. I'm a past resident but my guide ushered me down streets I'd never seen before, emerging out into hidden courtyards and in front of secluded temples. My guide also welcomed me into his home, where I was introduced to his family. My husband was taught to tie a traditional turban while I had henna applied to my feet — an Indian bridal tradition.
Extending your honeymoon in South India
A short domestic flight from India's north will bring you to the green and languid waterways of the south. It's here I suggest you finish your honeymoon, in a region that's more rural and where days pass at a slower pace.
King and Queen for the day in Cochin

Cochin is a major port city on Kerala's southwest coast, and it acts as a transport hub for the surrounding area. Once occupied by the Portuguese, Dutch, then British, it's worth spending a few days here to wander among the colonial architecture.
Before the colonists arrived, this was the Kingdom of Travancore, ruled by nobles and princes. A princely palace, Chittoor Kottaram, still remains in Cochin, and it has been turned into a single-key hotel — only one set of guests stay at a time. The building is relatively simple compared with the Mughal palaces of the north: the Travancore rulers aimed for a more austere life to match that of their subjects.
When my husband and I arrived, we were encouraged to slip out of our shoes. We were given a complete tour of the palace, including the honeymoon suite and private boat: all ours for the night. We also met our chef (who designs the menu around your requirements).
Our stay was to commemorate our wedding anniversary and, unbeknown to us, the hotel staff had made plans to help us celebrate. I was given a traditional sari — I had a little help to put it on — before we were ushered to the step-well, which had been dressed with flowers. Local priests greeted us with the noise of drumming before performing a series of chants: a traditional wedding blessing. The chief priest wished us a happy marriage before an elaborate cake was brought out.
Staying in Kerala's Backwaters

If you're not after sea and sand, the lagoons and lakes of Kerala's Backwaters offer a tranquil alternative. Thatched-roof boats were once the main mode of transport here, ferrying spices and rice to Cochin for onward transportation. Many boats have now been converted into houseboats with bathrooms and kitchens on-board. You can spend the night relaxing on a private houseboat, with a chef on hand to cook a freshly caught seafood dinner before you retire to your cabin.
While it's a relaxing experience, I find one night on a houseboat is enough as there isn't a huge amount to do on board. I'd then head to a lagoon-side hotel. The Coconut Lagoon is set in a coconut grove within a network of irrigation canals that run into a lagoon. Each cottage is made from reclaimed timbers and designed in the style of a local village house. For honeymooners, I recommend the pool villa, which is in a private open-air courtyard.
Days can be spent here by the pool, which looks out across the lagoon. The hotel's spa has an extensive menu of Ayurvedic treatments, including the couple's day retreat. Kayaking through the surrounding canals can be arranged, and the hotel's boat runs a sunset cruise each evening.
Start planning your honeymoon to India

Start thinking about your experience. These itineraries are simply suggestions for how you could enjoy some of the same experiences as our specialists. They're just for inspiration, because your trip will be created around your particular tastes.
View All Tours in India