Safaris are on many people's travel wish lists, and for good reason. From watching a lion pride yawning itself awake in the late afternoon sun to hearing the excitable trumpets of elephant hurrying their way down to a riverbank, encountering Africa's famous cast of wildlife up close is an experience that will stay with you long after you're back home.
You may think that all safaris involve fully inclusive luxury lodges and guided vehicle safaris. However, there are plenty of great-value options that give you a chance to spot the Big Five and allow you to explore at your own pace.
Self-driving in Kruger National Park, South Africa, by Anna
In South Africa's flagship safari area, Kruger National Park, you can stay in a simple but comfortable government-owned rest camp and self-drive into the park, following a mix of well-maintained tarmac and gravel roads. Undertaking a safari this way means you can enjoy full days of wildlife viewing at your own pace and for a much lower cost than a traditional all-inclusive safari.
Many of Kruger's key species have been sighted by people visiting the park in this way, with picnic lunches beside a waterhole often giving you close-up views of animals coming to drink. I've been lucky enough to spot lion, elephant and rhino when driving between stops. Each picnic or rest camp area has a sightings board listing the most recently spotted wildlife species, and as you drive along you can share what you've seen with others following the same route.
A self-drive safari is perfect for those who are used to striking out on their own and who like to set their own pace for the day. But if you prefer to have a guide on hand, you can still opt for a great-value full-day drive with a knowledgeable local guide.
Before dawn breaks, you'll head out into the park in an open-sided vehicle. At this time you might encounter predators as they return from their night of hunting, and hear choruses of birds celebrating the start of a new day. You can also watch as the landscape is gradually illuminated by the strengthening glow of the sun.
Spending time with a guide when visiting Kruger gives you the benefit of an extra pair of eyes, as well as their knowledge when it comes to identifying wildlife — ideal if you can't tell a cheetah from a leopard. Additionally, guides are tuned into the local 'bush radio', so in the event of a particularly exciting wildlife sighting elsewhere in the park, they can drive you straight to the heart of the action in no time at all.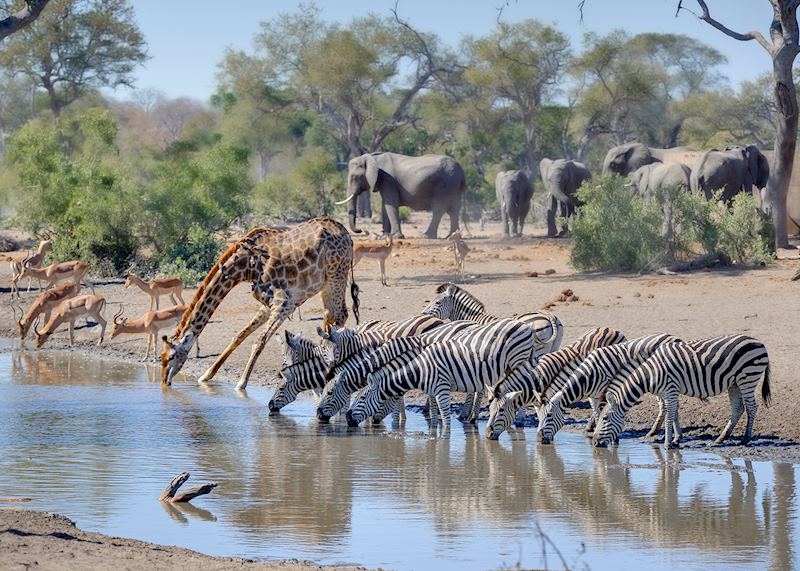 Nyerere National Park, Tanzania, by Natasha
Unbeknown to many, in the south of Tanzania lies Africa's largest reserve. As it's often overlooked and situated away from the well-worn tracks of the main safari trail, Nyerere National Park is an ideal place to get away from the crowds, allowing for a truly authentic experience. The Rufiji River runs through the reserve, attracting hippo and vibrant birdlife, and with the varied landscapes comes a wide mix of wildlife.
Despite the air of exclusivity here, the money that you spend on a safari in Nyerere National Park goes much further than it would if you were in northern Tanzania, as you're able to take part in a range of activities not easily arranged in the north.
I highly recommend guided walking safaris as they allow you to appreciate the smaller aspects of the bush that you might not otherwise notice, from paw prints in the dirt to unusual insects and brightly plumed birds. The expert guides can tell you the finest details about the wildlife and where they slot into the local ecosystem. There's also a chance that you'll come across larger animals, making for some heart-stopping moments.
Boat safaris are also a key activity here. Gliding along the river in the early morning light, you can watch closely as animals take their first drink of the day, spy crocodiles basking along the banks, and get within splashing distance of swimming hippo.
Vehicle safaris are still popular here, with the reserve having the largest population of lion in Africa. But knowing that you can combine this with a jaunt along the river or an in-depth exploration of the bush on foot adds another element to your safari.
A further tip of mine is to travel between November and March, which falls outside the peak visitor months. Not only does your money go much further at this time of year, you'll also find there are even fewer people around, so everything feels that bit wilder. Plus, this time of year combines well with some post-safari beach time in Zanzibar, which is usually hot and sunny — I recommend four nights on safari then a week to unwind on the island's pearly shores.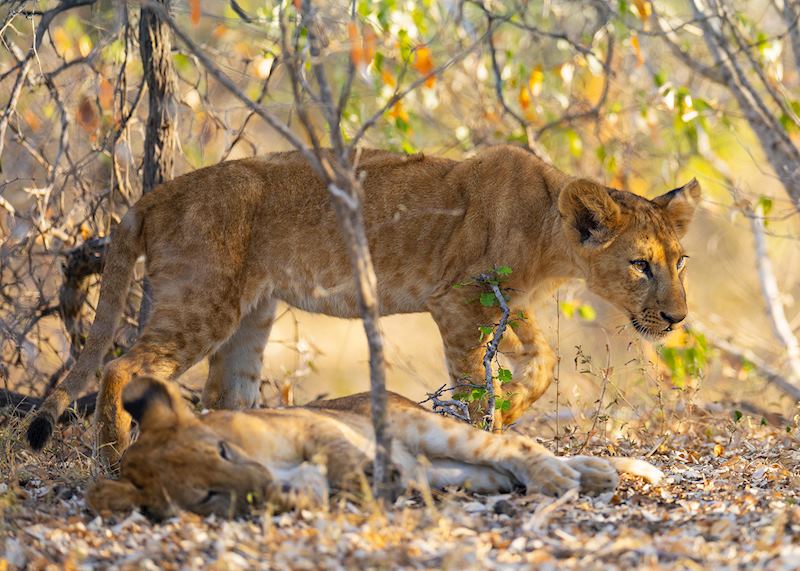 Kasane & Chobe National Park, Botswana, by Philippa
Botswana is perhaps most renowned for the wildlife-rich wilderness of the Okavango Delta. However, I'd urge people not to overlook the country's oldest national park, Chobe. Widely regarded as having one of the highest concentrations of wildlife in Africa, this is the place to see animals in huge numbers. And, with the town of Kasane bordering the park (complete with international airport), it's much easier to access Chobe than the concessions in the delta, which often require expensive light-aircraft flights.
There are a number of great-value places to stay in this area. Chobe Safari Lodge was one of the first to be built here and has secured a prime location overlooking the Chobe River, giving you close-up views of elephant and buffalo coming to drink. There's nothing quite like sipping a sundowner from the comfort of your balcony while watching the setting sun cast silhouettes of the surrounding flora and fauna, the sky streaked burnt orange, pink and red.
In terms of safari experiences, Chobe certainly doesn't disappoint. Daily drives are offered through the park itself. You also have the option of taking a boat cruise along the Chobe River, the water of which helps to sustain the tens of thousands of elephant that reside here — some of which you might see playing and bathing in the water just a short distance away.
Local village tours, photographic safaris, and scenic flights can all be easily arranged from Kasane. Combining your safari with time at Victoria Falls also works well, with Kasane being about two-and-a-half hours away by road. You can easily factor in a stay on either the Zambian or Zimbabwean side, or visit on a day trip from Kasane.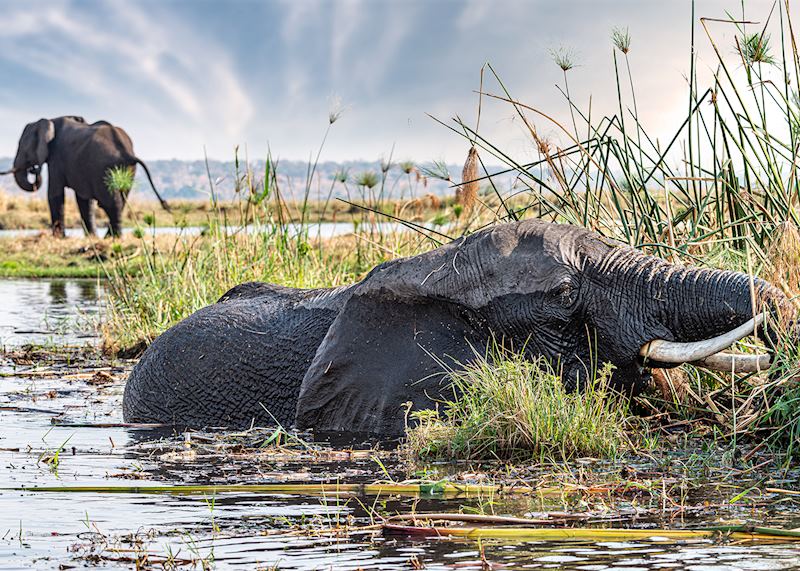 Start planning your great value safari to Africa
Tanzania and Zanzibar Archipelago
Start thinking about your experience. These itineraries are simply suggestions for how you could enjoy some of the same experiences as our specialists. They're just for inspiration, because your trip will be created around your particular tastes.
View All Tours in Africa