This hotel, part of the famous Hyatt luxury accommodation chain, is one of our favourite options. Rooms are decorated in a fresh, contemporary Japanese style, with each boasting a unique display of traditional kimono fabric. Located in the eastern side of Kyoto, the Hyatt is close to the Higashiyama Mountains, the celebrated Sanjusangendo Temple and a variety of other points of interest. Amenities include a beautiful spa and fitness centre, and a number of excellent, stylish restaurants offering both Japanese and Western cuisine. After a busy day of sightseeing it will be nice to relax and unwind in the spa and enjoy the dining options that the Hyatt has to offer.
Speak to someone who's been there

Start planning your tailor-made trip by calling one of our Japan specialists at 1-855-834-8210
Rooms
The rooms at the Hyatt Regency have lovely Japanese touches throughout, such as kimono fabric headboards. These inviting guest rooms and suites provide amenities to make your stay enjoyable including flat screen TVs, Wi-Fi and nice bathrooms with deep bathtubs for complete relaxation. The views either overlook the Kyoto National Museum or the hotel's central Japanese garden, which dates back several hundred years, with the building constructed around it. Rooms range from simpler standard options to deluxe and executive suites.
Location
The Hyatt is very conveniently located in the eastern part of Kyoto, just a five minute walk from the Keihan Shichijo Station or a five minute car journey from the main JR Kyoto Station. There are also a number of famous temples in the area including, Sanjusangendo Temple and Chishakuin Temple. Located directly across the street is the Kyoto National Museum.
Food and Drink
The Hyatt has some of the best options for hotel drinking and dining. Cuisine includes Japanese style dining as well as a variety of Western options. Each restaurant has its own unique feel and the open kitchens add to the enjoyable dining experience. The restaurants range from light meals, pastry boutiques, grills, Italian, to traditional Kyoto style Japanese dining. The bars and lounges all have a uniquely Kyoto feel making this Hyatt different from any others.
Facilities and Activities
The Hyatt has great fitness and spa options. Riraku Spa offers treatments and massages with Eastern and Western influences. The gym is free of charge but wet areas including sauna and relaxation are an additional fee. At an additional rate you can join in relaxation yoga classes.
Our opinion
A welcome addition to Kyoto's luxury hotel market, offering smart and convenient accommodation in town.
Kyoto itinerary suggestions
Nearby accommodation
Nearby places
Places & hotels on the map
In & Around Hyatt Regency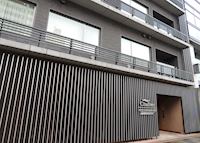 Situated just off Kyoto's main Karasuma Dori, the Citadines boasts an excellent location. It makes a convenient, comfortable stay for travellers, with stylish décor and modern amenities.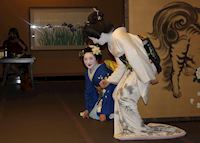 Maiko are trainee Geisha (Geiko in Kyoto dialect) who train for six years before becoming fully fledged Geisha. They learn skills such as dance, singing, instrument playing as well as how to entertain guests with conversation.
Explore around the Gion district and other parts of Kyoto to help shed some light on the exclusive and mysterious world of the Geisha and other aspects of Japanese culture.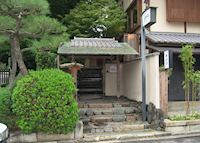 The Hatanaka Gion in Kyoto is located close to Kiyomizu Temple and Yasaka Shrine. It spreads over the wooded hillside, making it a peaceful retreat from the frenetic downtown area.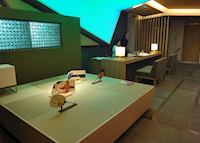 Hotel Kanra is a great boutique hotel offering spacious modern rooms centrally placed for sightseeing in Kyoto. The integration of Kyoto style, whether it is in the hotel's cuisine, décor or design, will make your stay in Hotel Kanra enjoyable and relaxing.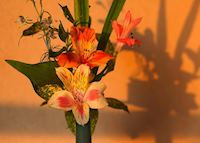 Take the opportunity to learn more about a traditional Japanese pastime of your choice. These courses are instigated and run by the Women's Association of Kyoto and you will visit the home of one of the members.
Like nearby Kyoto, Nara was once the Japanese capital and a source of enormous cultural and religious outpourings. Unlike its more celebrated neighbour, however, Nara has survived relatively untouched by modern advances and remains a relaxed town dotted with temples, shrines and parkland.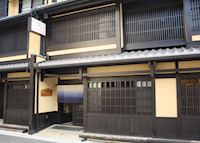 The Sakura Ryokan is only a 10 minute walk from Kyoto Station and offers an excellent stay at a fraction of the price of some of its more distinguished neighbours.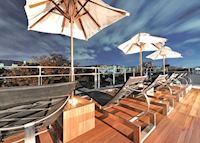 One of only a rare few boutique properties, the Screen is a well-located hotel with individually designed rooms